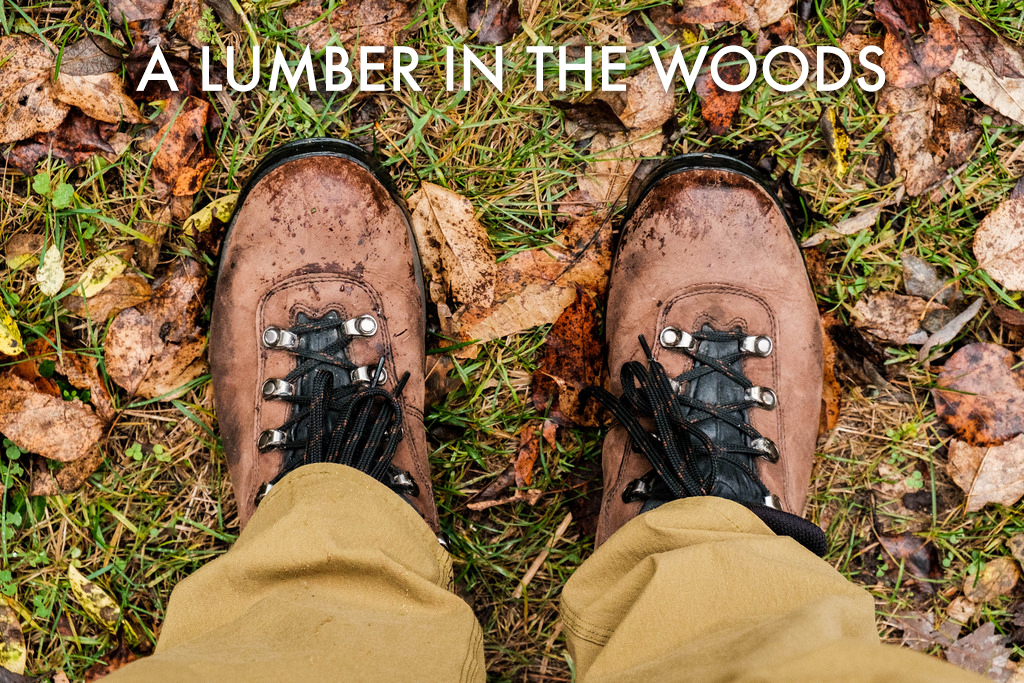 Lumber
verb
lum·ber \ˈləm-bər\
1: to move ponderously [Ponderously, what the hell does that mean?]
Ponderous
adjective
pon·der·ous \ˈpän-d(ə-)rəs\
1: of very great weight [Seems about right]
2: unwieldy or clumsy because of weight and size [Yep, still seems right]
3: oppressively or unpleasantly dull [OK, that seems a bit much, but two out of three wins]
Wednesday night I had one of the best night's sleep all week. Meaning that I didn't spend the whole night mouth breathing and dealing with flu-like aches and pains for eight hours. Given that I haven't done any physical activity since Saturday I knew I needed to do something–anything–outside. I was feeling better, but I also knew that a ride was probably not the best choice just yet, so I found my heavy (but water proof) crap hiking boots, and headed to one of our nearby county parks to lumber around the wet woods for four miles and take some photos.
I didn't exactly burn four days' worth of comfort foods and pity alcohol off my Merriam-Webster defined clumsy, oppressive, unpleasantly dull body of great weight and size, but I did get outside, took some photos, and enjoyed the first day of the week that I didn't just want to sit in a vat of scalding hot chicken soup and pray for the end of days tethered to this planet.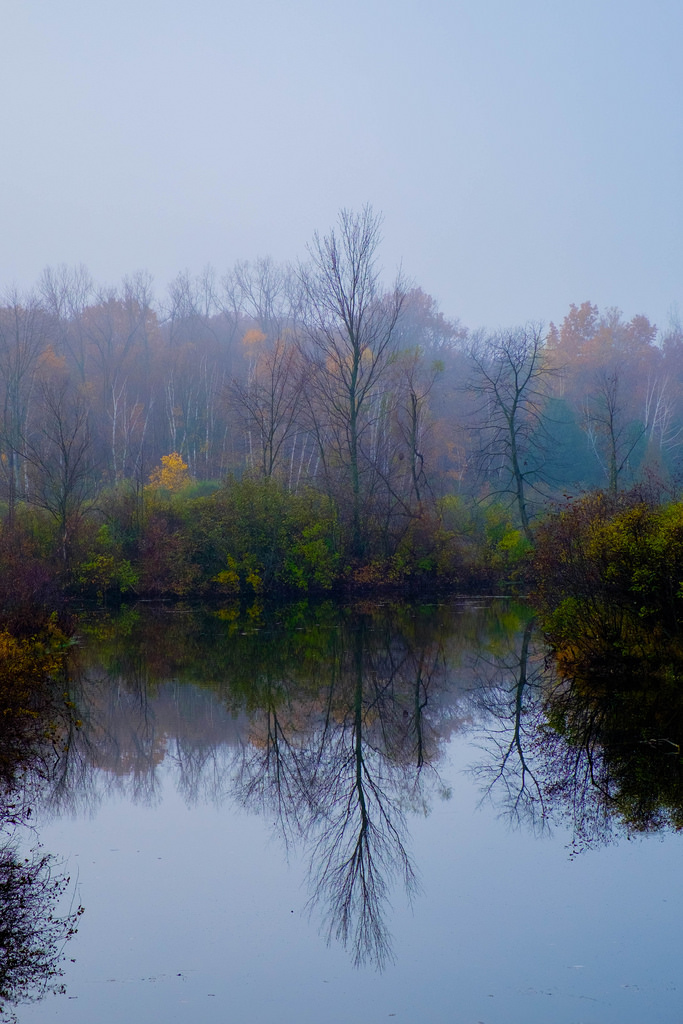 When I first headed out things were foggy, gray, and depressing, just the way I like my time outside taking pictures! I found myself a bit bummed that I wasn't out riding the dirt roads on such a gloriously crap day, but I made the best of it and settled in to enjoy my time in the woods.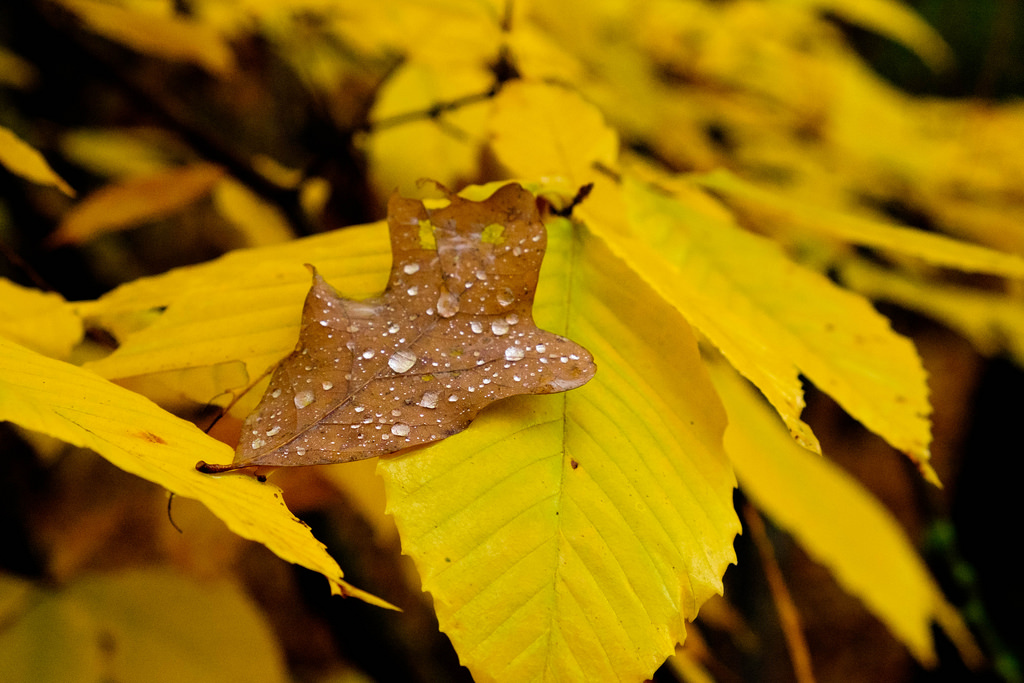 There are a ton of leaves coming down, and the trails were completely covered in many places. Just like when I'm riding my mountain bike in the woods, I'm often drawn to small details in the woods rather than landscapes. However I did manage to capture the shot above of the foggy woods, and their reflection in the river. I admit it looked much better reviewed in the camera's electronic view finder, but it still turned out pretty good and thus far is doing better on Instagram than any photo I've taken that's not Jake (the dog).
I continued to feel better as the day went on, and even managed to hang out with my friend Mike for couple pints at the Tap Room down the road last night. Sadly, as I type this Friday morning I am still not feeling up to a ride in the cold morning air. After being sick off and on again for what seemed like most of October and November thus far, I'm going to ease my ponderous self back on the bike, hopefully with rides on Saturday and Sunday.
Later I'm going to put the full set of photos from my lumber in the woods up over on my photo-heavy site junkmilesmedia.com. Feel free to take a look.
Later.