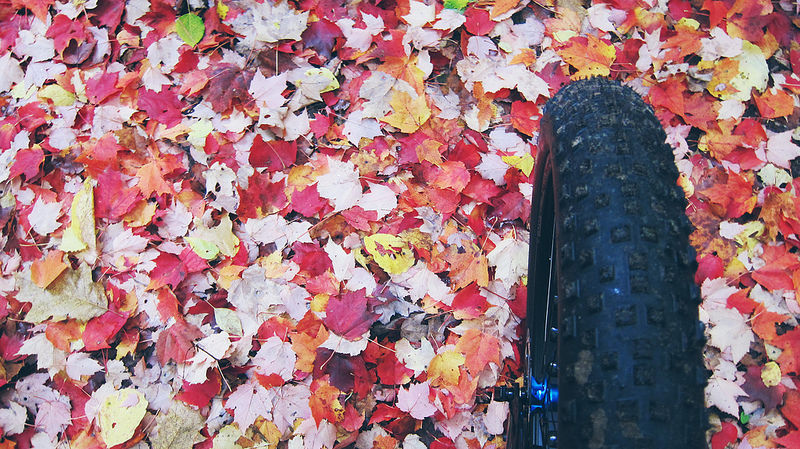 I was able to get out for a short ride in between the rain drops, hail stones and gusting winds on Saturday morning. Ma Nature, was throwing everything she had–short of snow–at Michiganderburgh and I really have no idea how I managed to ride for over an hour without getting soaked or blown across the lake to Wisconsin.
I took the new fatty out for a spin around MMCC to make mental notes of the things that will need dialed in for proper riding: lower air pressure, trim the bars just a bit, get rid of the useless Bontrager grips, probably add some bar ends (I've been using stubby bar ends for well over 20 years, I can't stop using them!), swap the seat post and saddle for my laid back post/Fizik saddle and ditch the quick release seat post clamp.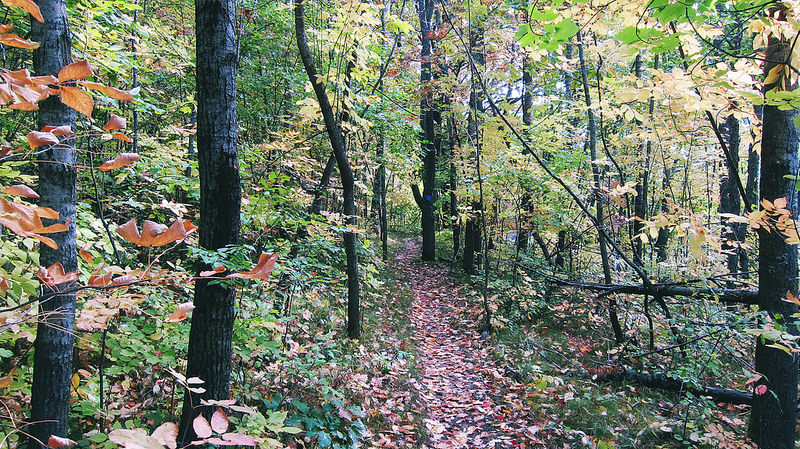 I am not sure why I chose a singletrack ride for this shakedown ride. I am not a huge fan of riding a fat bike on snowless trails and knew full well that taking it out for a muddy dirt road ride would have been a better option, yet to the trails I went. I think it was seeing the large pines outside my house leaning over from cold autumn winds blowing and hearing the hail pelting against the house that convinced me to seek cover in the woods rather than on completely exposed Michigan dirt roads.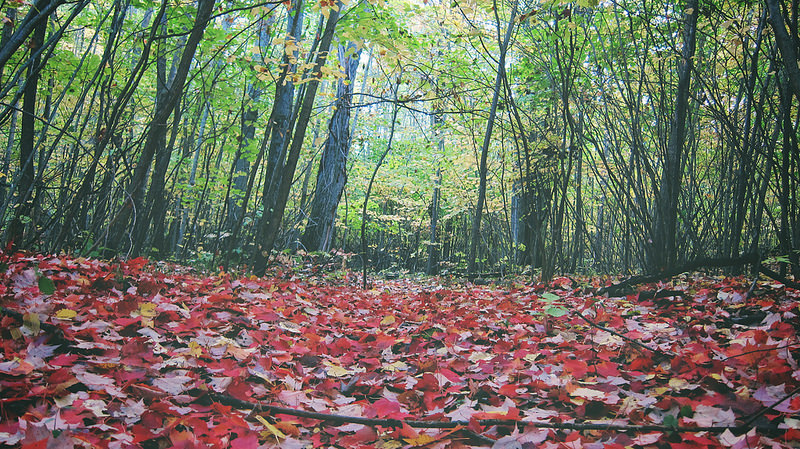 The ride wasn't all that long and involved several stops to make adjustments but it was nice to get out for the first time in almost a week. It was also sweet to be on a new ride. I am in no hurry for winter to come, but it's nice to know that I have fully prepared to make the most of what winter brings.
Once home from the ride, I was off to complete the sale of the Pugsley, which allowed me to replenish the bank account without too much damage, thus avoiding any hairy eyeballs from Wifey.
Hoping to sack up, keep the black dog at bay this week and return to some normal riding during what will surely be a busy week of solo parenting while Wifey is in D.C. for work.
Later.