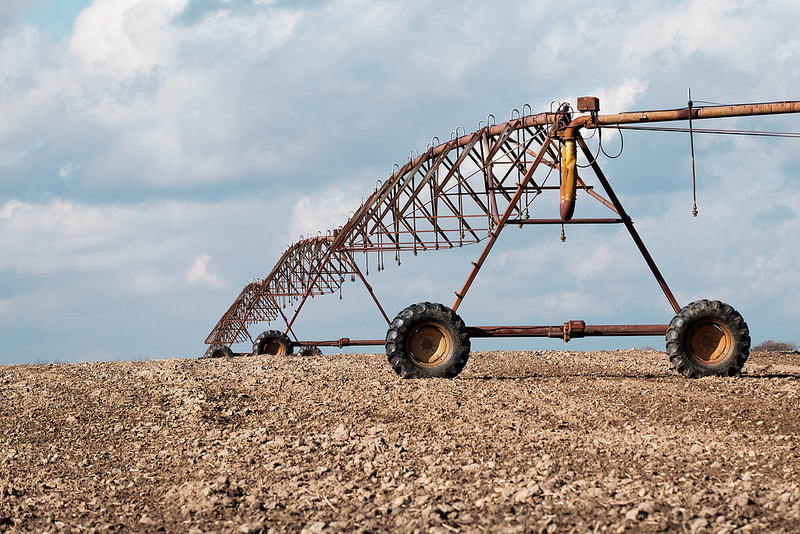 In many ways, the Thursday Ride Was much like the Wednesday ride; most of the roads were getting a fresh coat of deep, power sapping dirt and gravel. However there were a few things that made it different, yet still wildly uninteresting or blog worthy…
WEDNESDAY:
Rode the Boone
Went north of town.
Very little wind.
Ass puckered, fishtailing through deep gravel on 35c tires.
Shot pics with the Fuji X-T10 and the 18-55 lens.
Felt great on the bike, wanted to keep riding.
THURSDAY:
Rode the Fatterson.
Went south of town.
A stiff wind that got worse as the ride went on.
Plowed (ssssslowly) through deep gravel/dirt on 4″ wide tires.
Shot pics with the Fuji X-T10 and the 55-200 lens.
Felt like shit on the bike, cut the ride short.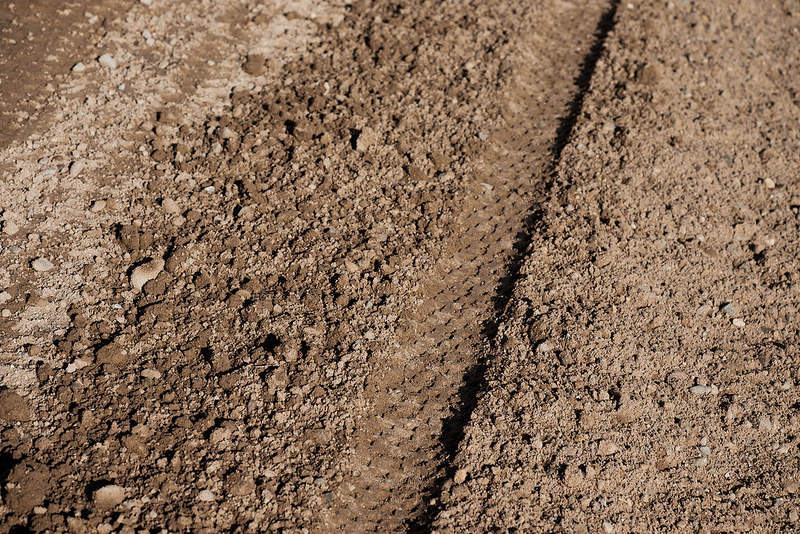 As you can see, there were some differences, but very few of them were for the better. I won't bitch about it though, despite not feeling great on the bike as I creeped along on the Fatterson through deep dirt into the wind, I was outside riding in 70+ degree temps in November. Sure as shit, I'll be doing that same thing in 20˚ temps before too long.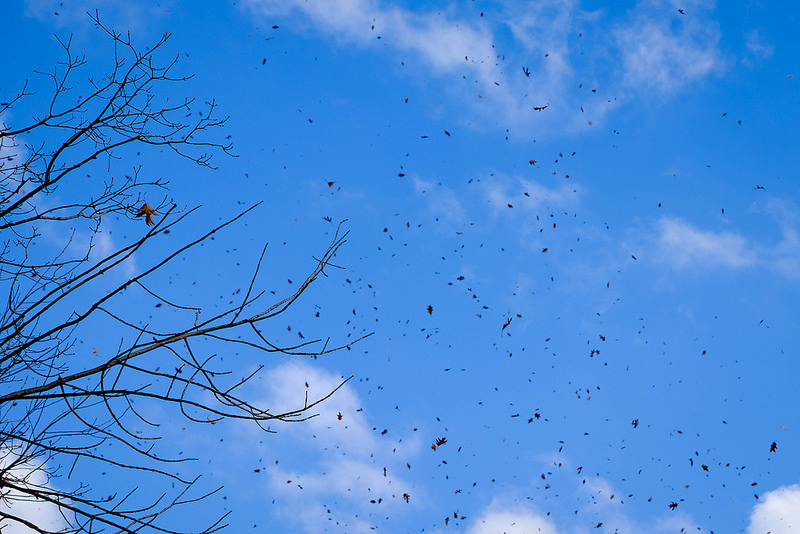 As I rode along I often found myself in the middle of a leaf storm: pelted by crispy leaves blowing off trees at twenty miles an hour into my face. That reminds me, I failed to mention how I almost inhaled a random leaf last week. That would be a great way to die, choking to death on a wind-blown leaf. Luckily (I guess) it just stuck to my mouth briefly and went off to die somewhere.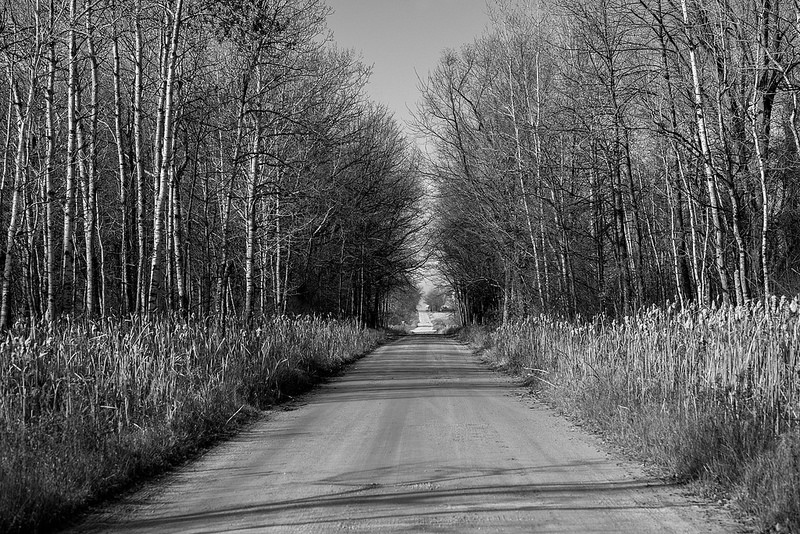 Since I was struggling to keep any real power up through the soft dirt and wind, I cut the ride short and headed on to some roads that the county hasn't got around to more dirt on yet. While this saved some physical energy, I burned a lot of mental energy dealing with the lack of elevation and boredom that these roads presented. I guess it was the whole "robbing Peter to pay Paul (and Mary), one pocket and into another, apples and oranges, six and one half dozen " thing.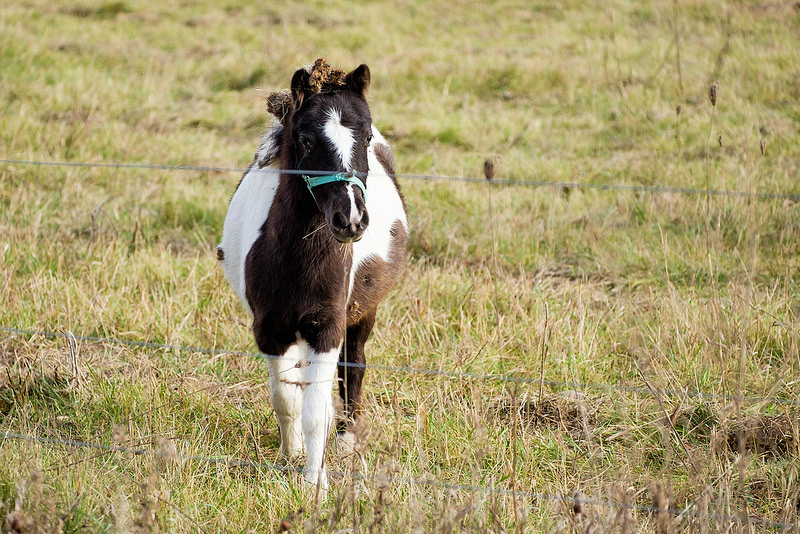 I don't often think much about the farm animals that I take photos of. I mean I've taken hundreds of photos of cows, but never really get bothered about it as I'm making a beef and bean burrito later that night. I'm also no big horse person–I'll leave that to ten-year old girls and Patti Smith– however seeing the small horse seen above (as well as it's mother and sibling) with their manes and coats filled with burrs sort of made me feel bad. Not judging, but it just seems like poor equine ownership to me. Hoping that maybe this was a recent thing and that the owners will get them out soon enough.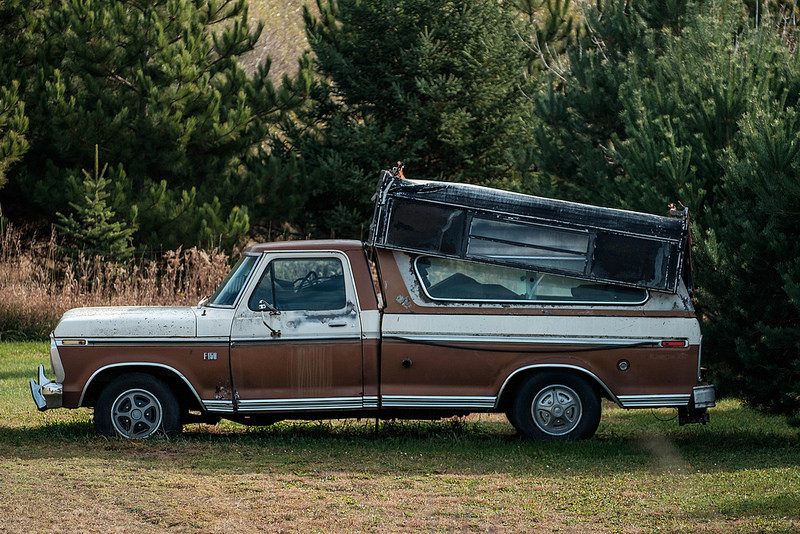 One of the highlights of the ride (and there were few), was seeing the old Ford F-150 above. Not sure what's up with the second cap on the back, but for the right person this could be a sweet camper/apartment. Better would be to lose the cap all together, get new wheels and make it badass!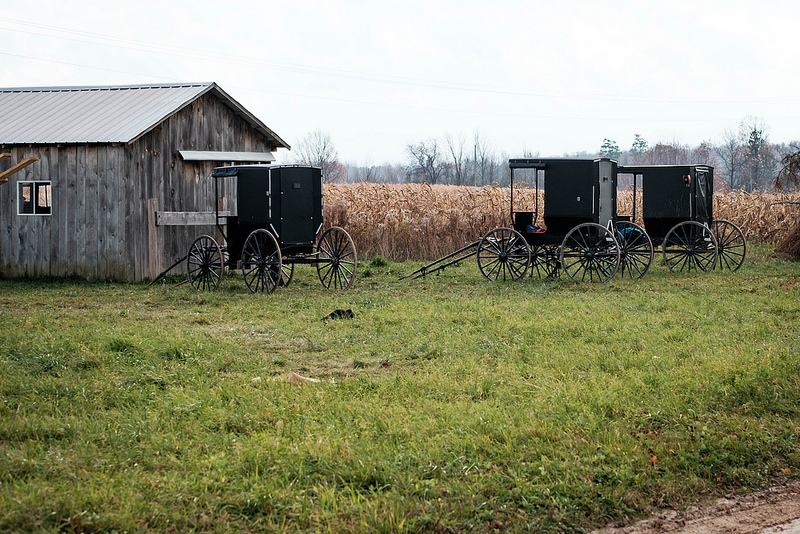 As per usual the Amish school parking lots (fields) were packed. Not sure how early they have to leave you house to get a good space. Must suck.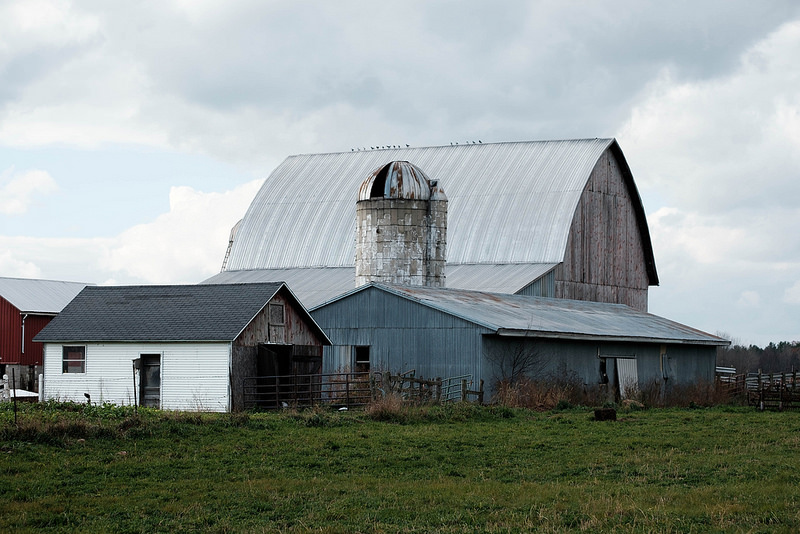 Friday's weather is shit with HIGH winds and rain, so a ride is off while get some work done. I also want to swing down the shop and get an opinion on a creak/thunk/clunk noise coming from the Fatterson when I pedal seated. I changed saddles, cleaned the seat post, seat tube and re-greased but it won't go away. Starting to think it's coming from somewhere else. Need an expert to show me what I screwed up!
Four days in row of riding isn't too bad for November in Michigan. Sadly I forgot my Garmin on two rides: it didn't work on one, and the fix didn't work on the next. If your Garmin didn't record it, did the ride even happen? Thankfully it's working now and all the crapness of future rides will be properly recorded.
Later.