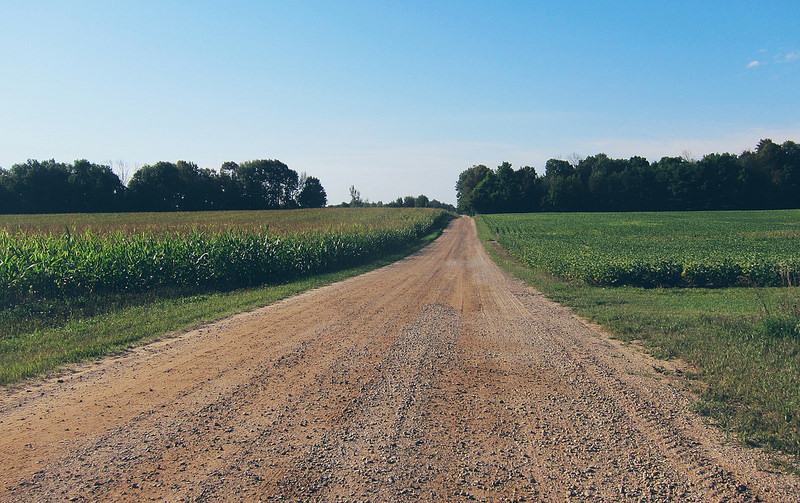 With yesterday's stomach bug seemingly gone, I embraced my chance to get out amongst the corn and bean lined dirt roads of central Michigan today.
Heading south, I was forced to ride an extra mile or two of pavement due to some dirt road construction work. When I did finally get to the balls of the gravel, I had one of those moment where I felt truly lucky to have so many dirt and gravel roads at my disposal. Yeah, it's not singletrack, mountain forest roads or twisty and fun paved roads, but 3.5 miles north or south and I am on rolling, low traffic, dirt and gravel (with some occasional hills). I'll take that over busy pavement any day!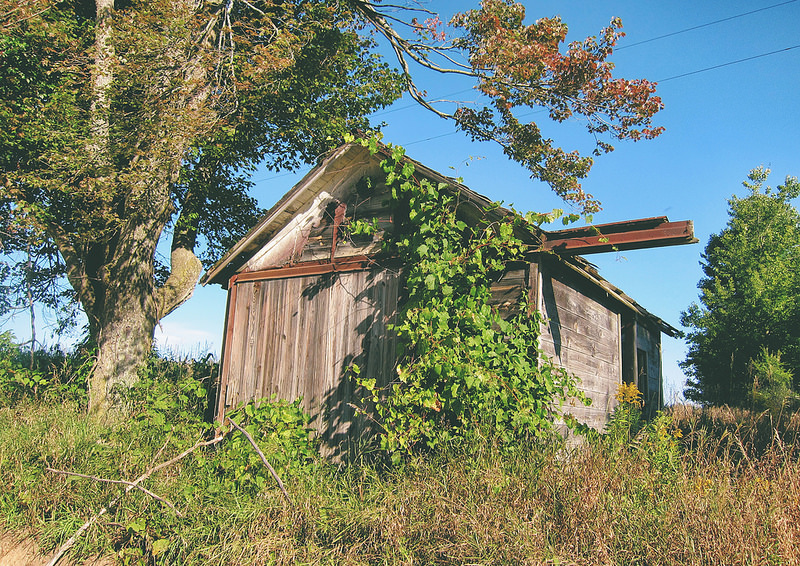 I can see where people like road riding, I like it too, but other than the heroin-like high that comes from a kick ass mountain bike ride, I have yet to match the enjoyment I get from riding gravel roads in the middle of farm land.
Sometimes when I'm riding and find myself completely surrounded by farm fields I like to stop along the side of the road, close my eyes, listen and take it all in: corn stalks rustling, birds chirping, insects buzzing and the occasional mooing cow or tractor humming. It's all pretty awesome. The only other time I recall doing that was at the top of Trail 401 in Crested Butte, Colorado. If you've never done 401, you ride a forest road for miles, gaining thousands of feet of elevation. Once to the top you enter the singletrack and go up a bit more. You then find yourself in an open mountain meadow, surrounded by giant peaks and tall pines.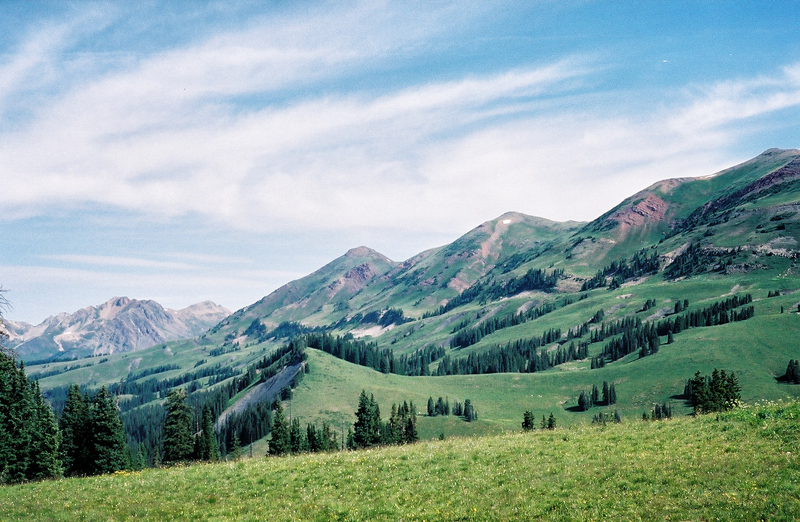 I remember doing that ride, stopping at the top for a snack and listening to the wind blow through the trees and over the meadow. Breathing (gulping) in the thin mountain air with nothing but the sounds of the wind, the occasional bird and the chirp of a grass hopper… absolute peace.
I always told Wifey that when I die I want to be cremated and have my ashes scattered in that meadow. Not that she wanted to think about it, but I think she's more down with that plan than my other plan of being stuffed in a sack and rolled out the back of a speeding Cadillac (mob style) along a secluded back road. Anyway, I have selfie I took with a film camera (gasp!) and a timer years ago up in that meadow, I might try to hunt that down in the future. Edit: I couldn't find that old selfie, but I did find a photo I took in 2002 of that meadow].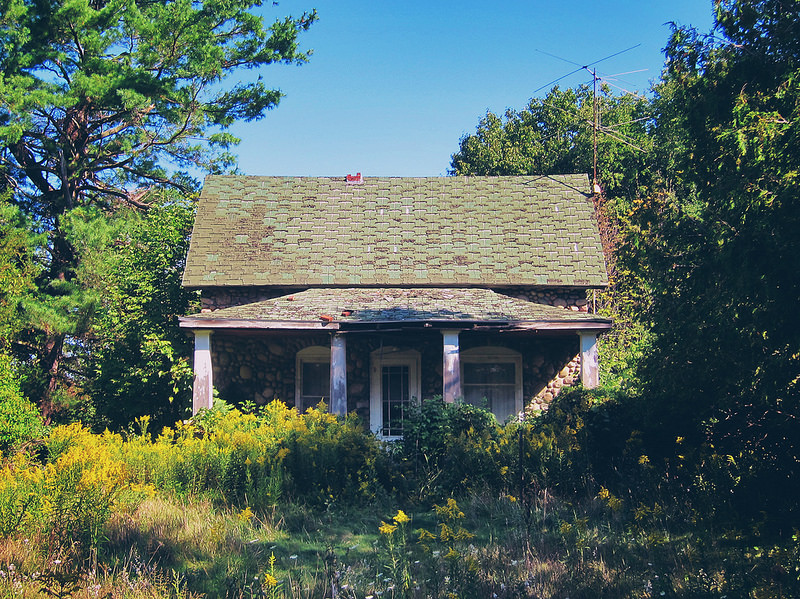 All that gravel road and end of my days hyperbole aside, I had sweet ride and found myself going further than I have in while and feeling pretty darn, not bad. I would say great, but with about 12 of my 42 miles to go I realized that my seat post–which I hurriedly swapped out earlier– was starting to slip and my multi-tool was sitting atop the table in the basement… nowhere near my seat bag. Thankfully it only slipped down a bit, caused minimal knee pain and there were ample opportunities to get up out of the saddle during those last few miles. I was lucky, but less than happy.
Oh yes, the last few miles…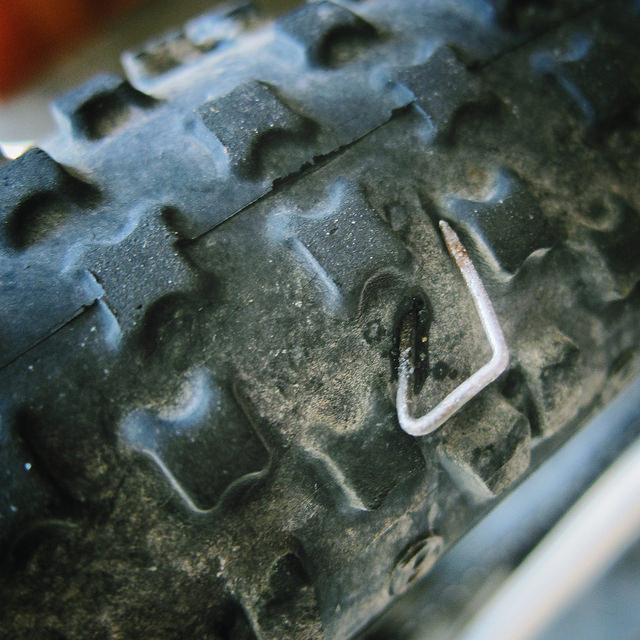 I was rolling fast along some pavement, about 5 or 6 miles from home when I thought I heard a ticking sound coming from my tire. The last time I heard that noise was a few years ago when I had a big ass nail in my rear tire. I kept hearing the sound but didn't seem to be losing air, so I just kept hammering (ignorance is bliss!). When I got home I found a big staple in the tire (as you've surly noticed). I really can't believe it held air, because there was little, if any, Stan's left in it. I pulled it out and added more goo, and as of now, it's still holding air.
I was lucky to make it home without delay, but at least I had a tube and pump with me… unlike that multi-tool that I, for some reason, have yet to put back in my seat bag.