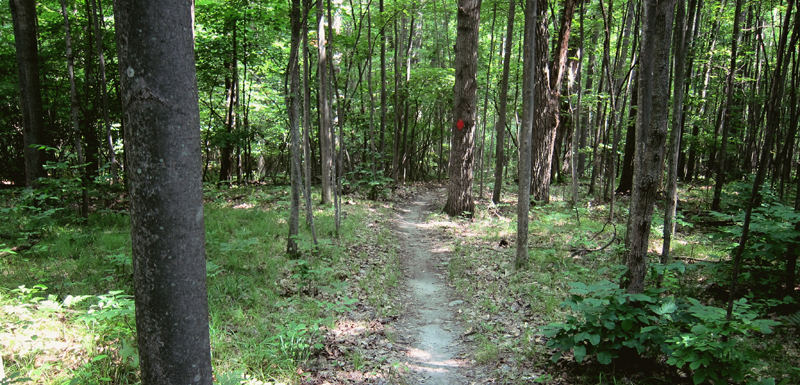 You probably think that I have already reneged on my promise to no longer follow Cycling Writer Law 26/3.7 and that I am writing yet another post about riding a fat bike and using the word "fat" in the post title. Well, you're wrong fool! This time I AM talking about me being fat and rolling fast enough to use the word "flying" (in my feeble mind) to describe it. So take that!
I had a great night last night hanging out with Wifey who just returned from a .gov work trip to Baltimore and slept in a bit today. So, I headed to the trails at MMCC to get in a quick lap so I could get home to in plenty of time watch the Man U/Real Madrid friendly on TV. I thought I was just going to putz around, but as it turns out I had my best lap of the year!
I really don't know how it happened. I was up late (for a 43-year-old) last night, my dinner consisted of two (made by me) beef & bean burritos and chips and salsa. I hydrated with four or five beers and a glass of good red wine. I doubt ANY of that helped my performance. My breakfast was two extremely large cups of coffee and a PB&J burrito. I doubt any of that helped either.
Despite all of that fueling nonsense, when I started out riding, everything just felt "right." Compared to the Pugsley the Superfly FS felt like a 15 pound road bike, my legs felt great and the trails were perfect. I started hard and pushed harder and harder as the ride went on. I have no idea what was motivating me to push myself at a race pace, yet I did, and in the end bested my previous personal record for a 15 (or is it 16?)-ish mile lap by 3 minutes and 10 seconds and proved that on any given day, even an ever fattening man can fly (sort of).
While in a REAL race, this may or may not have been just enough to get me into the upper mid-pack, to push myself for no reason what-so-ever was pretty unusual and very unexpected, especially when riding alone. I am just NOT that motivated to do such thing anymore.
In any event, I am pretty sure any racing I do in the future will feature a pre-race burrito or two, a few Sierra Nevada Torpedos, some good red wine and a PB&J burrito for breakfast. You know, just in case this is like the new "super fuel" for endurance athletes.
Photo by me, taken during a post-lap cool down on the Red Trail.