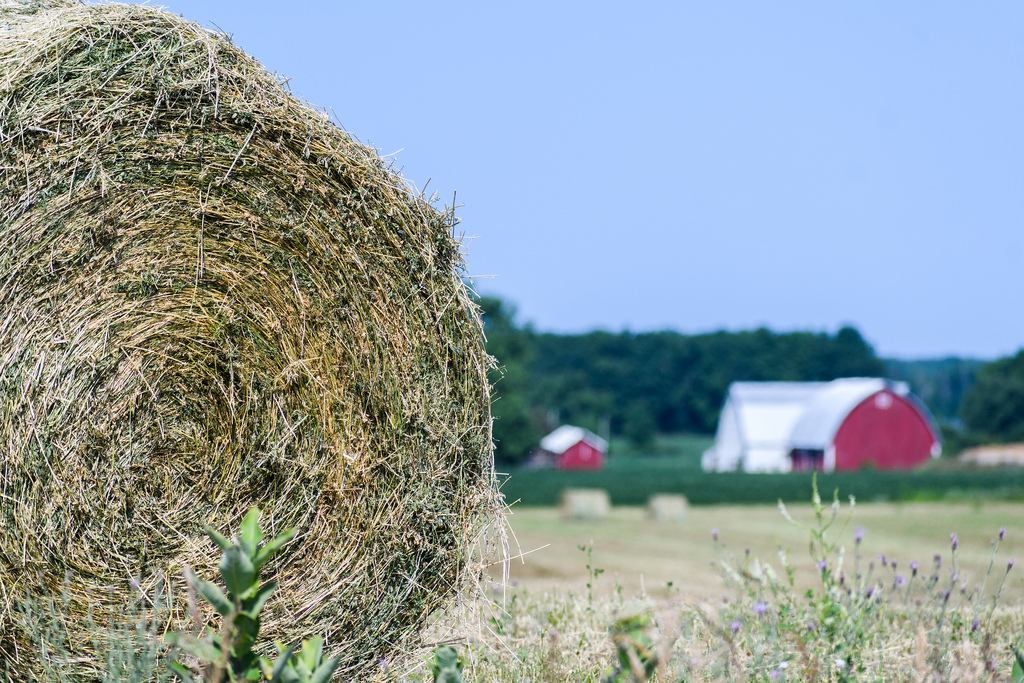 Not sure what got into me but I got out the door for another early-ish morning dirt road ride north of town. 'Twas pretty good.
I did one of my go-to loops in reverse with an added dog-leg type thing that cut off a mile of pavement and replaced it with a mile of dirt. I'm always happy when I can cut out some pavement, the only downside is that the reroute forces me away from one of my favorite dirt road farms, and the photogenic cows that occupy its fields.
The cooler early morning air and lack of wind made for perfect riding conditions and I was happy to get some miles in before it got too hot.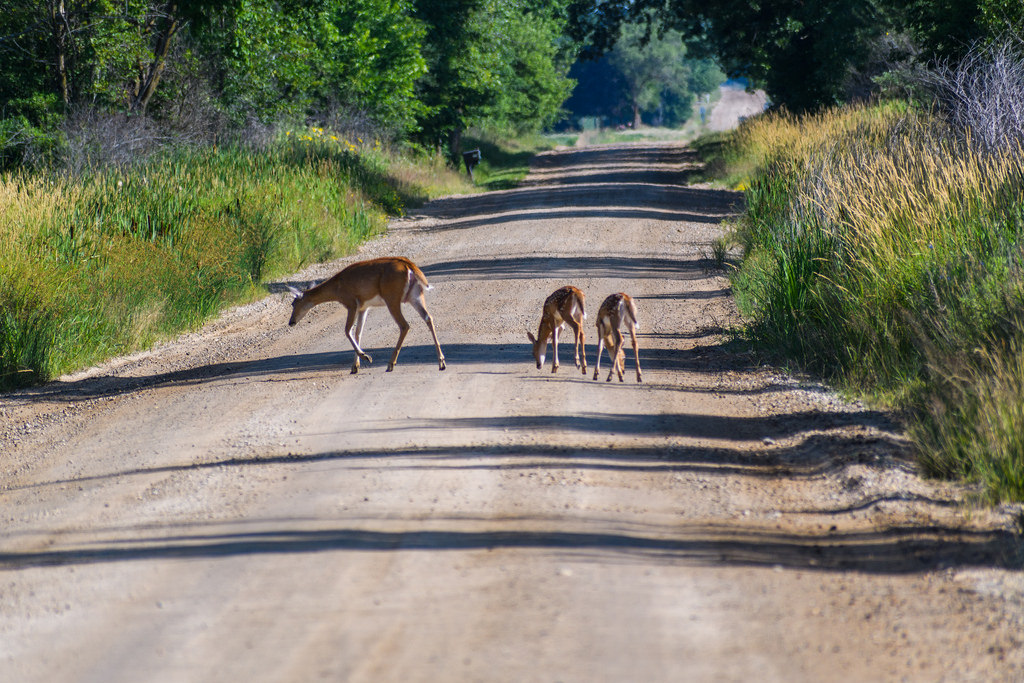 Within my first mile of dirt, I saw a doe and her two fawns crossing the road up ahead. I quietly slowed down, put a foot down and sat watching them as they slowly crossed the road, looking for an entrance in the brush that would lead them to the farm field to my left and breakfast. I was surprised that I managed to get a few shots of them without scaring them. If they saw me, they were completely unfazed by my presence.
I continued on, clicking a few pics here and there and taking in the beautiful summer morning.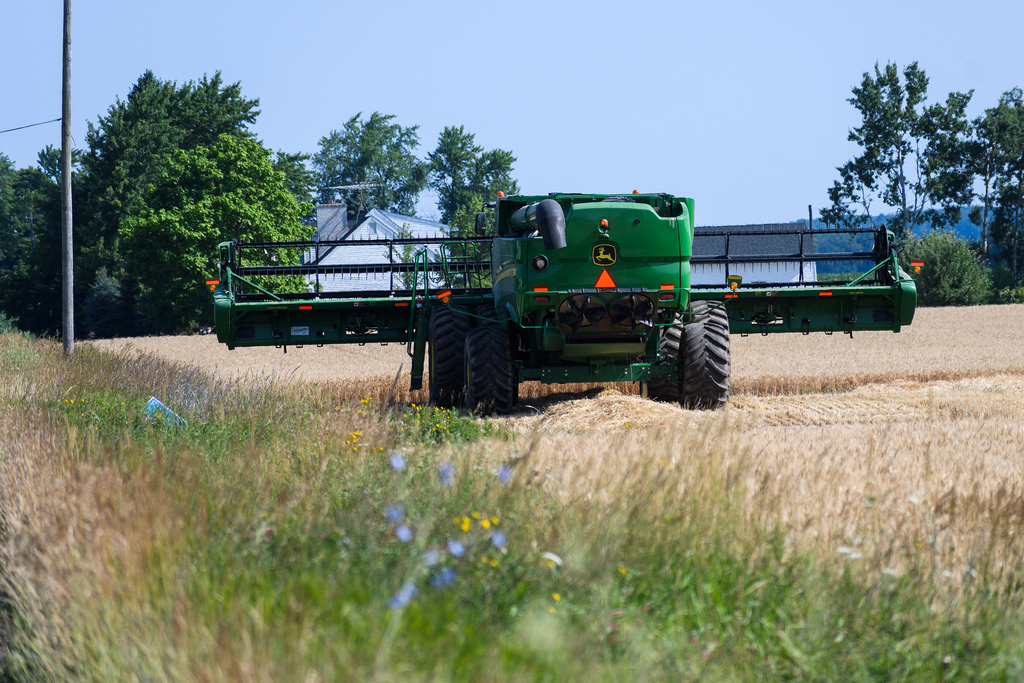 There are signs all around that the wheat harvest will be happening soon. Huge John Deere combines are starting to move into place, readying to mow down the huge golden fields. I love having the chance to see and capture the harvest but of course, that also means that the dirt roads will be a bit busier for a few weeks and I will find myself yielding to combines and trucks full of wheat for a while. Better to slow down and move out of the way than to become part of somebody's Wheaties!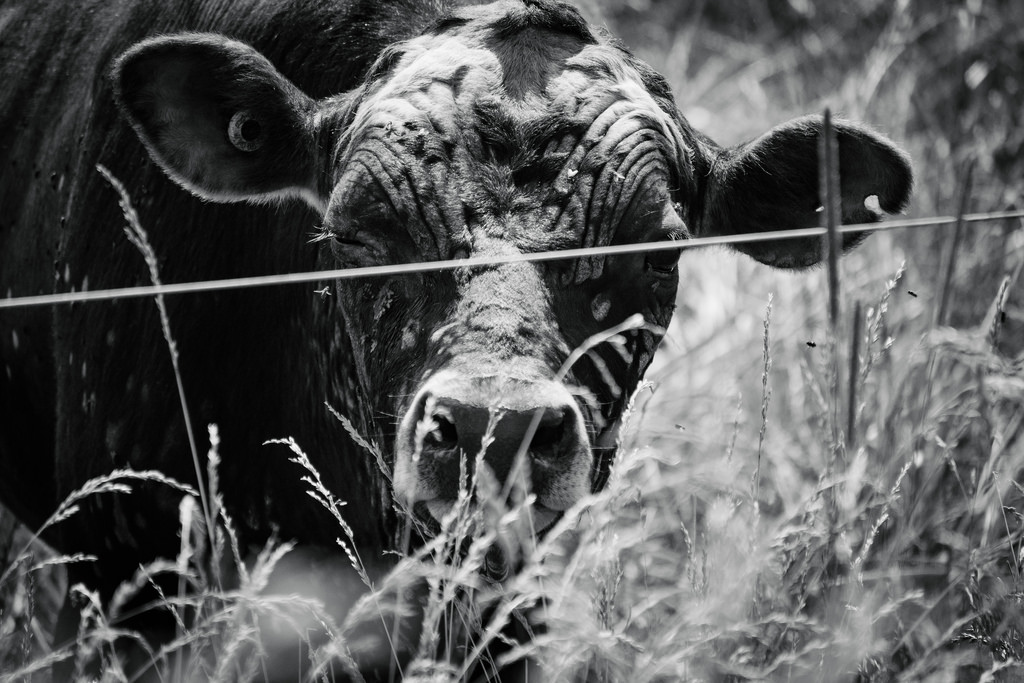 As I headed east on Denver Road I had another nature encounter. This time a deer was running straight down the road in front of me. I managed to get a few shot off as I rode, but nothing worth showing. It as still fun to watch. Then a mile or so later as I rode between fields of beans I saw another deer running full speed the beans. It was almost as if we were mirroring each other. Only one was a beautiful animal gracefully running at full speed and the other was a chubby lycra encased flesh kielbasa on a bike panting and sweating all over himself.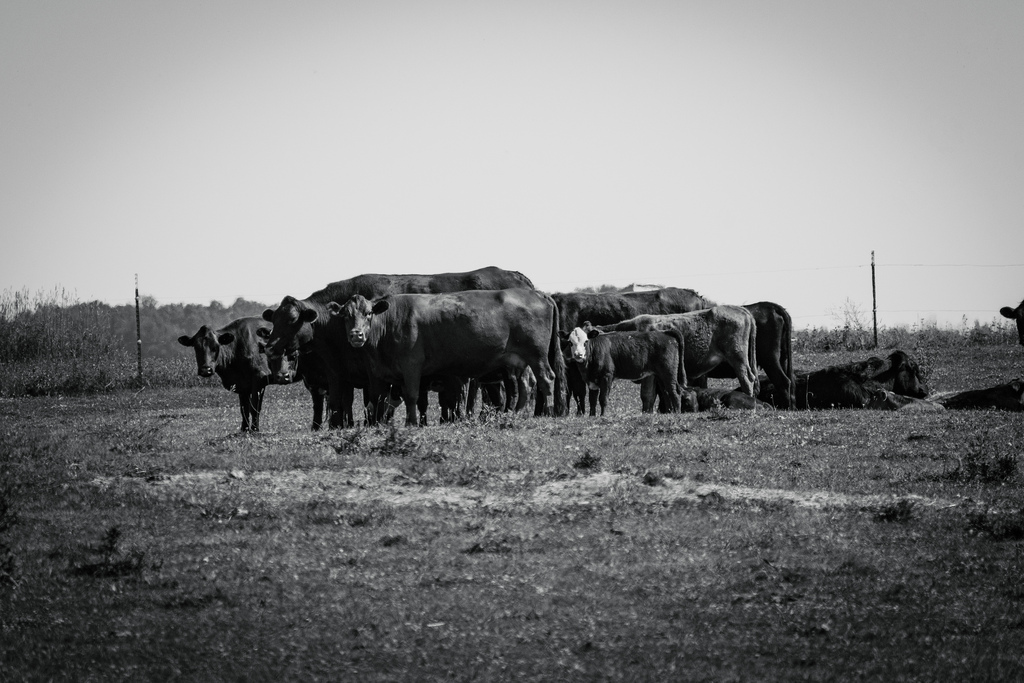 It was nice to ride in such perfect conditions. It's not often that some element of nature doesn't add something in to slow me down and force me to work like the out of shape fool I am!
On a side note, today (July 12th) is my wedding anniversary; 21 years. Or as Wifey recently said: "21 fucking years" Adding that if you make it to 20 years, you are automatically able to start adding "fucking" into the number for emphasis. Of course, she's not even in the state today, so I will be celebrating alone with a good dinner, some adult beverages and if I play my cards right, some (self) sexy time. All kidding aside, there aren't many things I'm good at, including being a great husband, but I'm still pretty proud that we've been able to stay together this long. There's been a lot of good times, a few stretches of bad times, and everything in between over these 21 fucking years, but there's nobody I'd rather spend my life with.
I guess I should ride, or do someting constructive now.
Later.