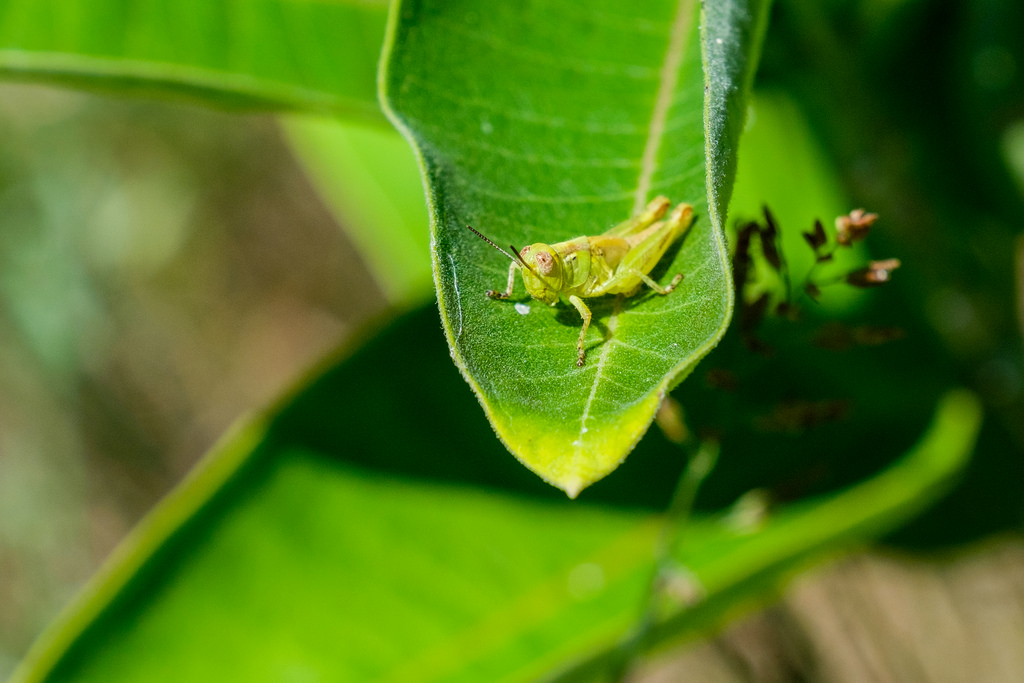 After a beautiful ride in the July sun on Friday, I did everything I could to motivate myself for another ride on Saturday. It didn't happen.
I stayed up until almost 10:45 Friday (10:45???? Oh my God! Oh my God!!!) reading1 and "hanging out" with Wifey and then slept like a rock until morning when Wifey and B took off to Pittsburgh to visit family for a few days. I could have ridden, I could have gone back to bed… I stayed up, I drank WAY too much coffee and watched England vs Sweden footy on TV until I found the motivation to make a Soiled Kitchen Sink Salad, for what might be the fifth day in a row, and start the process of thinking about starting to think about leaving the house. Finally, I came up with the plan of driving out to Bundy Hill to walk a few miles and take pics.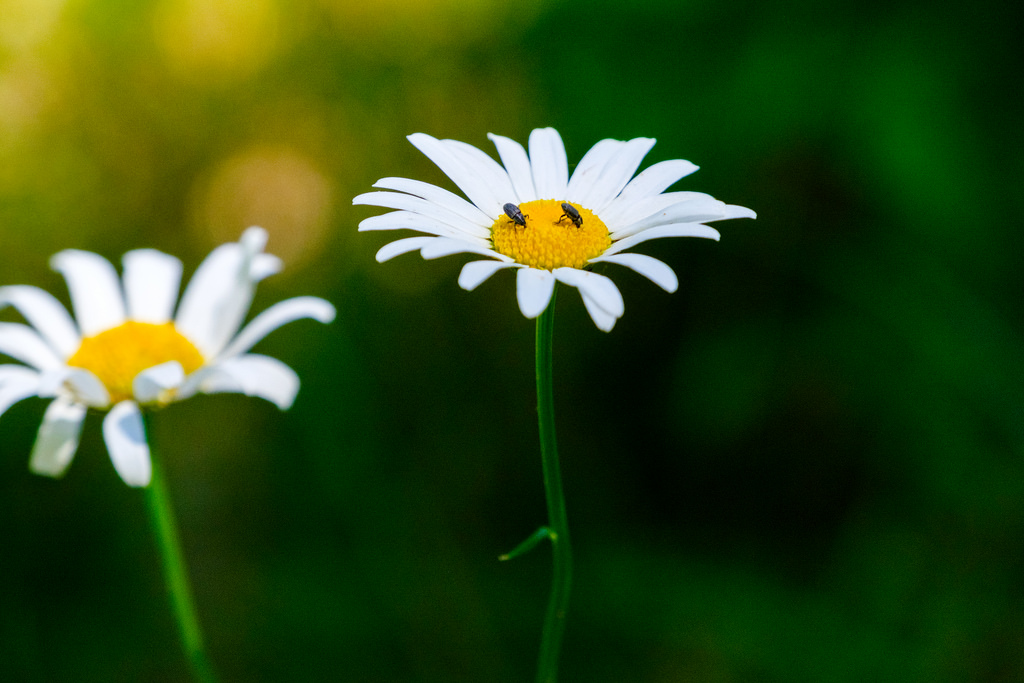 I hiked up to the top and back, then explored a short hunk of a new trail being put in while taking pics along the way. There wasn't much activity in the warm, dry afternoon sun, but I found some things here and there to snap pics of.
That night I was in bed reading before sunset and up fairly early on Sunday in hopes of getting out on the dirt roads before it got too hot.
After a not so big, not so nutritious breakfast of coffee and a half of a hamburger roll, I was out the door at 9 AM. Not that early but early enough to beat the heat of the mid-day sun.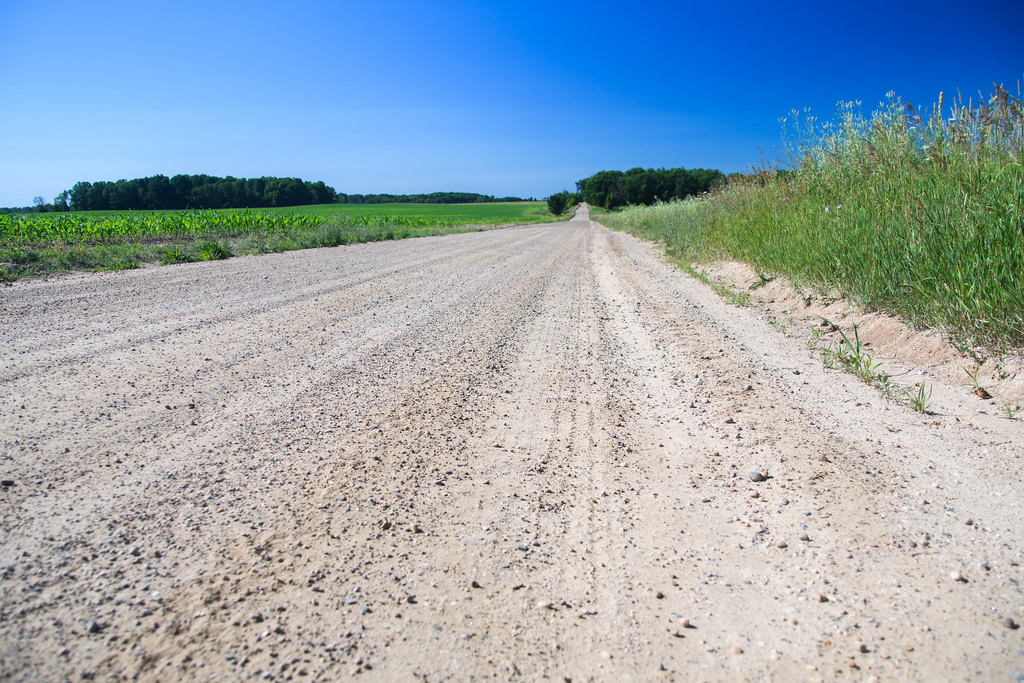 Conditions have been dry as a bone here lately and the roads are dusty and hardpacked. The roads south of town are turning to deep sand in parts, and the roads on my northern routes are packed tight and rolling fast for the most part. Thankfully I was on the northern roads today!
I was settling into the ride and enjoying the perfect weather when I thought to myself how odd it was not to have seen any deer or other wildlife out and about on a cool summer morning. Just then I heard a loud splash and trashing in the weeds, looked up and saw a big buck taking off out from the small creek that runs along stretches of Denver Road.
I stopped, got out my camera and tried to get a good shot of him but didn't get anything too good (as you can see here). It was one of the bigger bucks I've ever seen in person; looks to be at least a six-point, maybe an eight!
Then, about 40 yards later two doe took off, followed shortly after by a blue heron taking flight. Ma Nature sure came through with a dose of wildlife. Much appreciated.
The conditions were so good I thought about tacking on some additional miles, but then remembered that "breakfast" I ate, and that I had already drained one of two water bottles.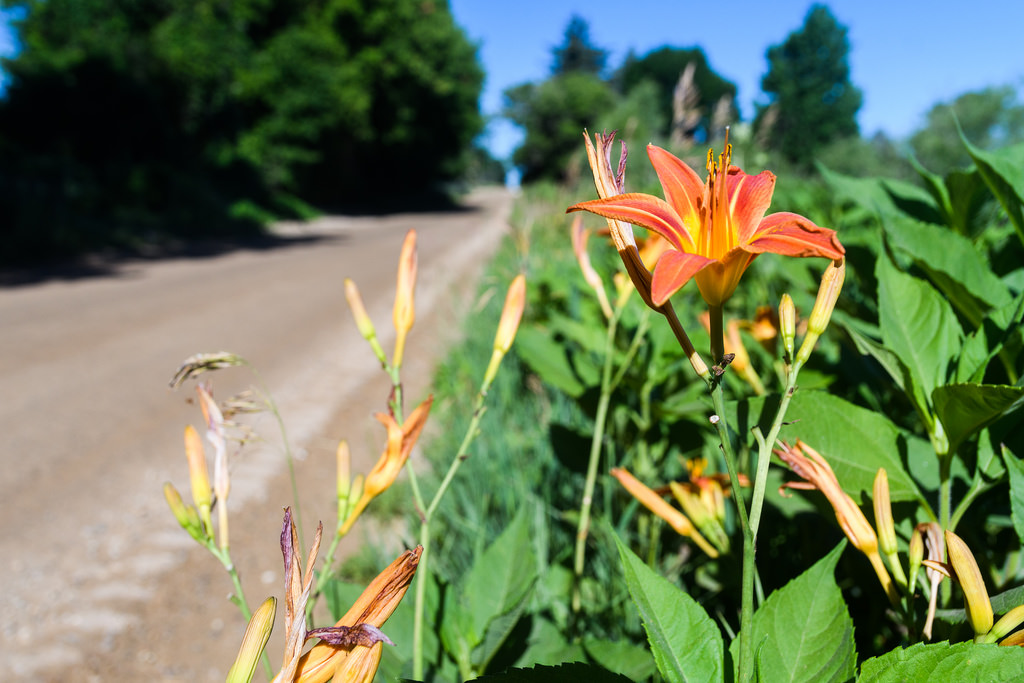 So I headed home, letting a nice gentle tailwind push me most of the way.
Saturday wasn't the most taxing of workouts but combined with good rides on Friday and Sunday, it's been a nice few days of "doing stuff" outside.
The warm, but not too warm, sunny, dry weather of the past few days are the sort of days that I long for when it's February and we're blanketed by wet snow, ice, and dark gray skies. I'm not a fan of the Michigan winters, but Goddamn this state sure can bring it during the summer months!
I'm working in the shop on Monday, so probably no miles ahead of me until Tuesday morning2.
Later.
I HIGHLY recommend the Bernie Gunther series of novels by Philip Kerr. I'm not that big of a reader these days but I've read 4 of the books in the past couple of months. Super entertaining crime novels set in 1930s and 40s Germany.