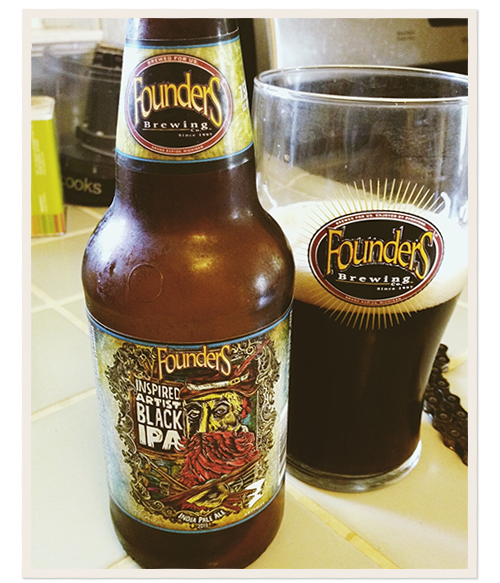 Founders Brewing Inspired Artist Black IPA
7.5% ABV
88 IBUs (eighty-fucking-eight)
Sure, it was a only a four day work week here in the U.S., but it's STILL Friday, so BEER ME BITCHES!
You HAVE to be on the lookout for this beer. Excellent in every way. I really can't find a fault with this beverage (other than I only bought a six pack and it's only available for a limited time). On top of being a great beer from a great brewery that supports many a mountain bike race (see Lumberjack 100, The Barry-Roubaix, etc.,), proceeds from the sale of Inspired Artist Black IPA goes to ArtPrize and I am totally down with that.
Founders says it's only available to we Michigander-burgher-ite type, so sorry rest of world, you are really missing out on a damn fine beverage. I would NOT be surprised if this got into the standard rotation for Founders in the future. Maybe it won't, be they would be mad not to. Go black and don't go back.
More information can be found at foundersbrewing.com.