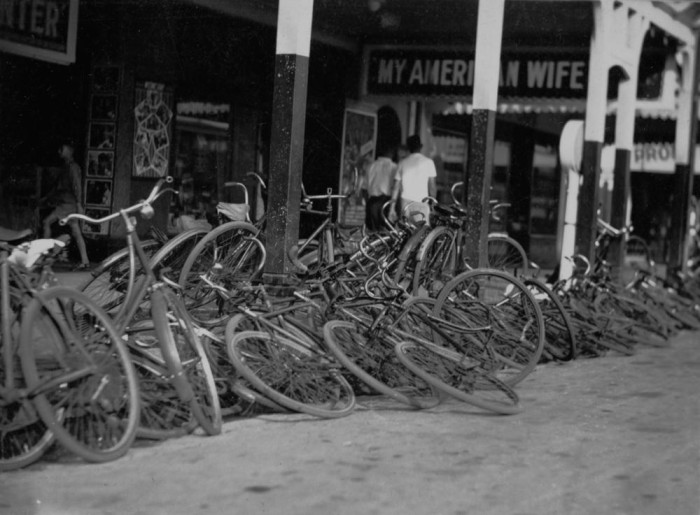 I was almost positive that this photo was the result of bike riding hipsters circa 1922. I assumed after some singlespeed, fixed gear, alley cat, bike polo type event they stacked their bikes outside a [insert hipster bike city of your choice here] dive bar while they were inside forcing down PBR oil cans. Turns out it was merely the result of every day folks who rode their bikes to the Palace Theatre in Cairns, Queensland, Australia (according the Internet). So disappointed.
All kidding aside, PBR isn't that bad., PBR is the cheap, not very good, champagne of bad beer. Of course that IS what I had the night before the Hanson Hills 50 mile race this year…. you know, the one where I almost shit myself during the first lap and had to pull off, destroy a tree (and the surrounding vegetation) and use a glove to "freshen up" along the trail.
Ah who am I kidding, it sucks. If I am drink bad beer (which I try not to do at all), I am drinking GOOD bad beer "born in the land of the sky blue waters" that only sucks a little bit and doesn't have the skinny jean* hipster association… Hamm's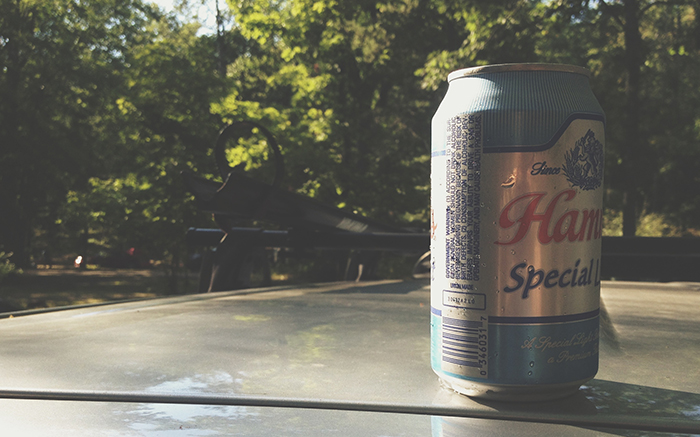 Or better yet, Hamm's Special Light. Don't ask me what makes it "special," it tastes exactly like the regular shit, which is not very good but pretty darn, not bad.
Top photo: State Library Queensland
Hamm's pic: by me, camping the night before the X50. BTW, I did not have to shit along the trail during that race. Score one for Hamm's Special Light.
*Note: On skinny jeans; I only bust on skinny jeans because even if I was young enough to wear them, I never, ever, EVER could. My man flab would be spilling out all over the place like a muffin top on steroids.