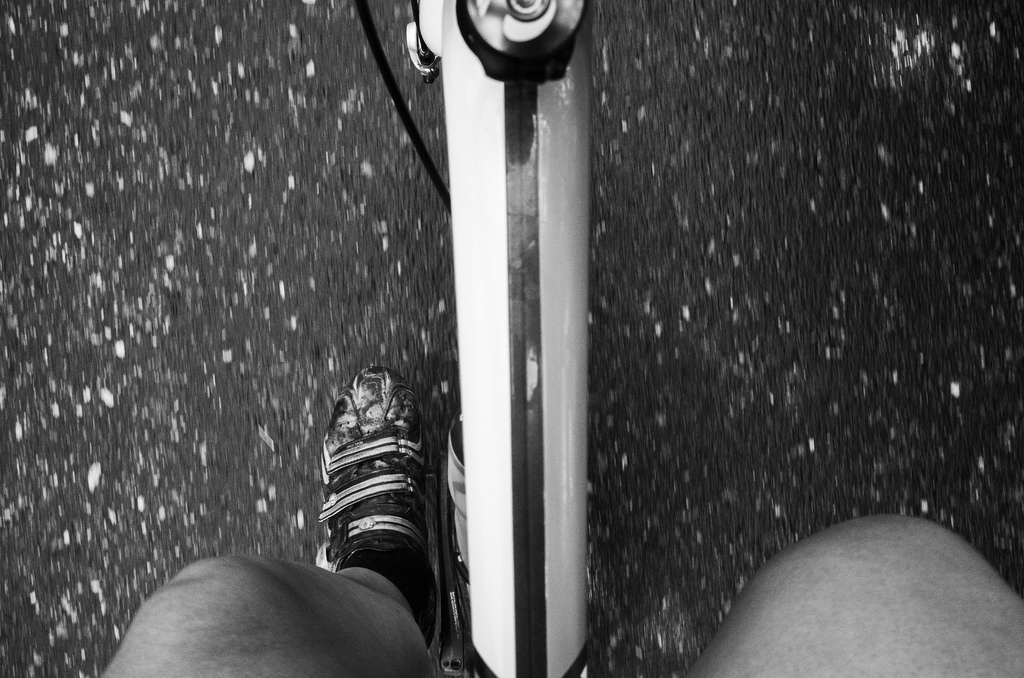 I woke up around 5 AM this morning to the sound of an absolute downpour. As much as our area of Michigan needs rain, I was less than happy to hear it coming down so hard and know that a morning dirt road ride was out of the question unless I wanted body and bike covered in sandy mud.
In the old days (pre-June 27, 2017) I would have just gone for a road ride and left the dirt roads for another day. But since the reality of cars being driven by distracted drivers and killing cyclists is all too real, I changed my plans and decided that after my 2 PM appointment was finished, I would head home, get my gear and once again make the short drive up to Clare and ride the paved Pere Marquette rail trail.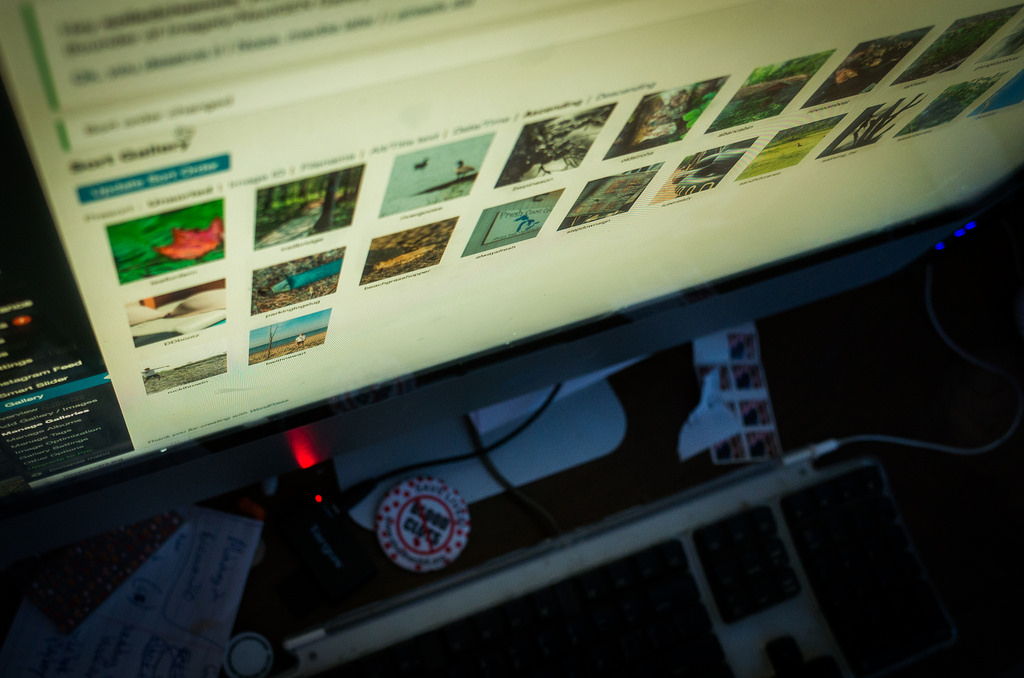 After getting some real life shit done, I turned my attention to finishing up the blog series I had started about my family's recent trip to Paradise, Michigan. It is the four-part vacation diary you never knew you wanted and probably never needed to be written. Oh well, we all have things that make us happy.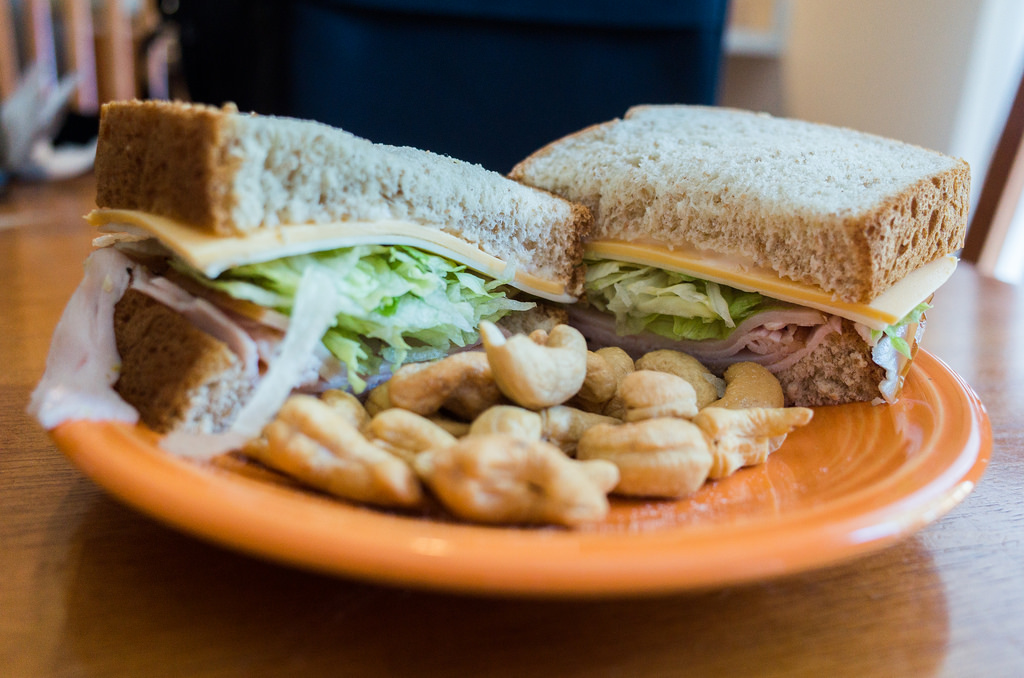 After lunch, I tried yet again to track down the ongoing creak coming from the Boone that has been driving me bat shit crazy for weeks now.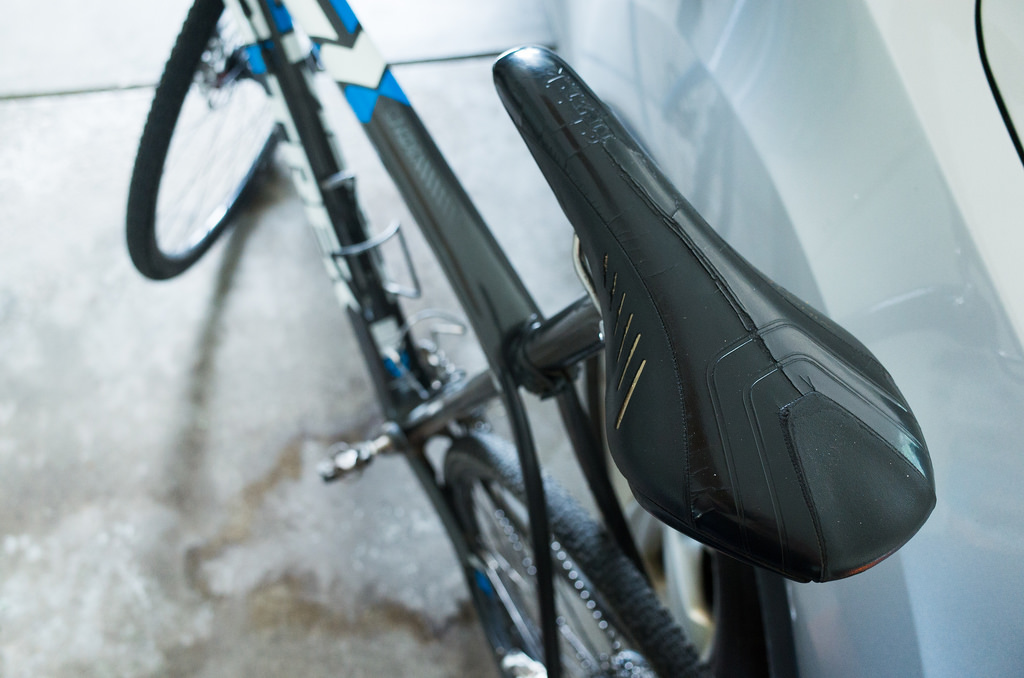 My attempts to stop the creak thus far have included:
Cleaning the entire bike, lubing chain and moving bits. (Fail)
Tightening and greasing the chain ring bolts. (Fail)
Removing the seat post, cleaning seat tube/post, and adding carbon prep (Fail)
Tightening and lubing the seat post clamp and the saddle clamp. (Fail)
Removing the cover of the ISO Speed Decoupler, cleaning the inside, adding lube, tightening bolt. (Fail)
And today I removed the saddle and replaced it with the ancient and much-loved Fi'zi:k Nisene HP saddle that was on the PrOcal. The results of this move are unknown as of yet, but I have a feeling this will be a fail too. It must be something with the saddle area; it only does it when I'm putting power down while seated on rough roads.
If this last move doesn't work, the only thing left to do is take the bike into the shop, pull the crank and check the bottom bracket. Or throw it in river and buy a new bike. GODDAMN CREAK!!!
After my 2PM appointment, I made the short drive up to Clare and was on the trail just after 4 with a plan to do a 25 mile out and back.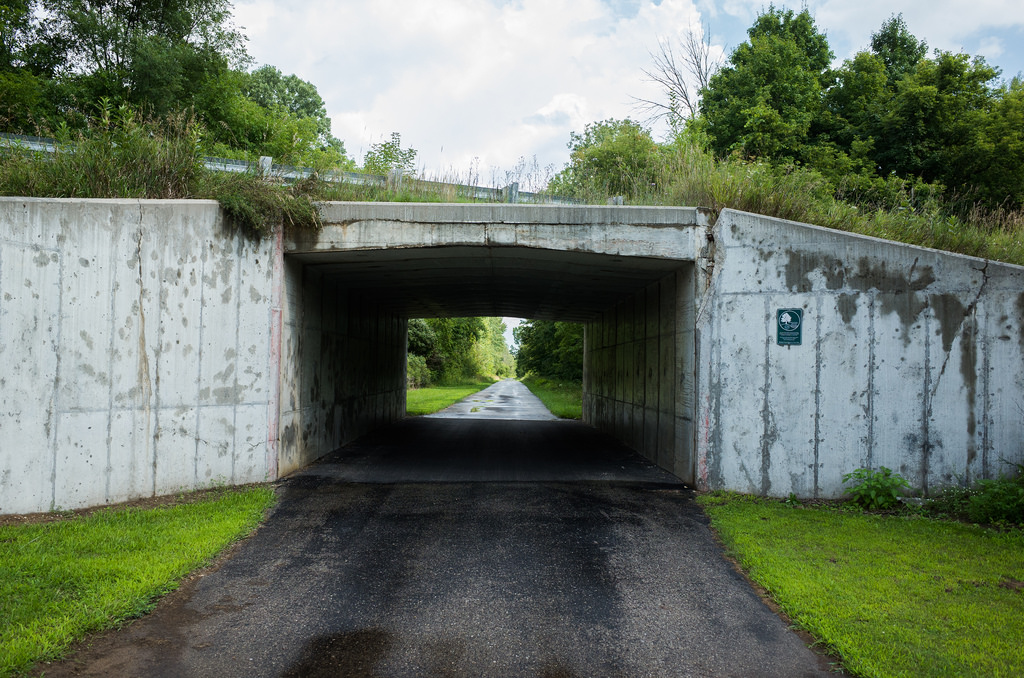 ***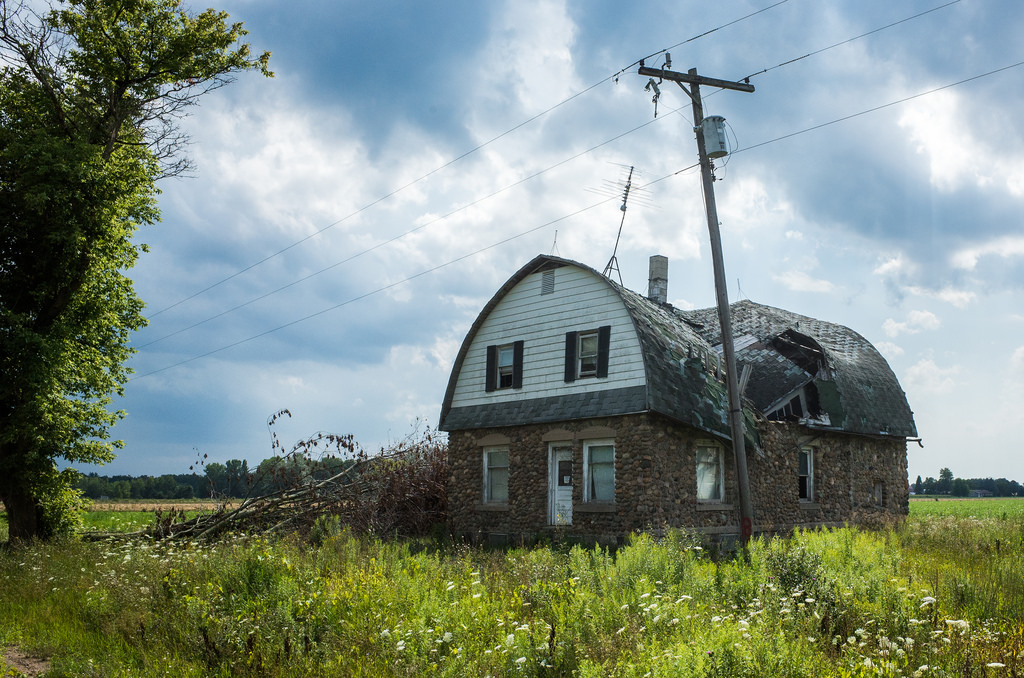 Prior to yesterday's ride in which I utilized a couple of miles of the Pere Marquette rail trail, I had only ever been on it one other time. Now I've been on it twice in two days. Strange.
There were storms in the area all day, but a quick check of the radar before I left didn't show anything that I should be all that concerned with. Well, at least until it started storming just before my turnaround!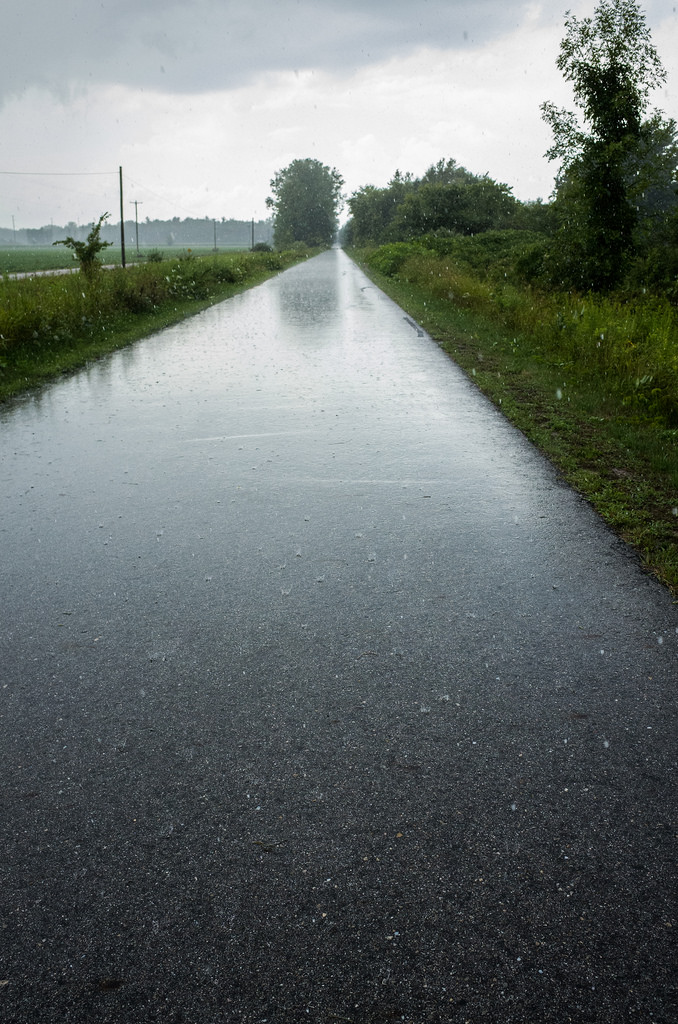 A few rumbles of thunder proceeded rain coming down so hard that it hurt my face. I pulled over and took shelter under the awning of a small building housing some trailside bathrooms.
I no sooner got off the bike and took a swig of water before it stopped raining, and cracks of sunlight appeared. I pedaled another mile or so and the pavement was dry and you could tell that it had never even rained.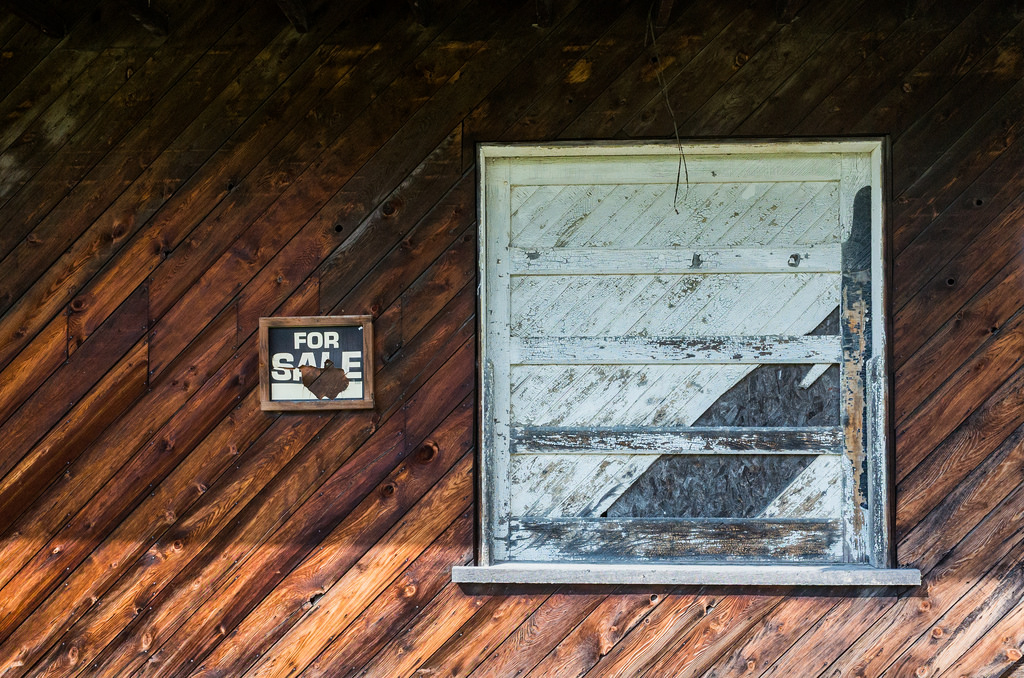 ***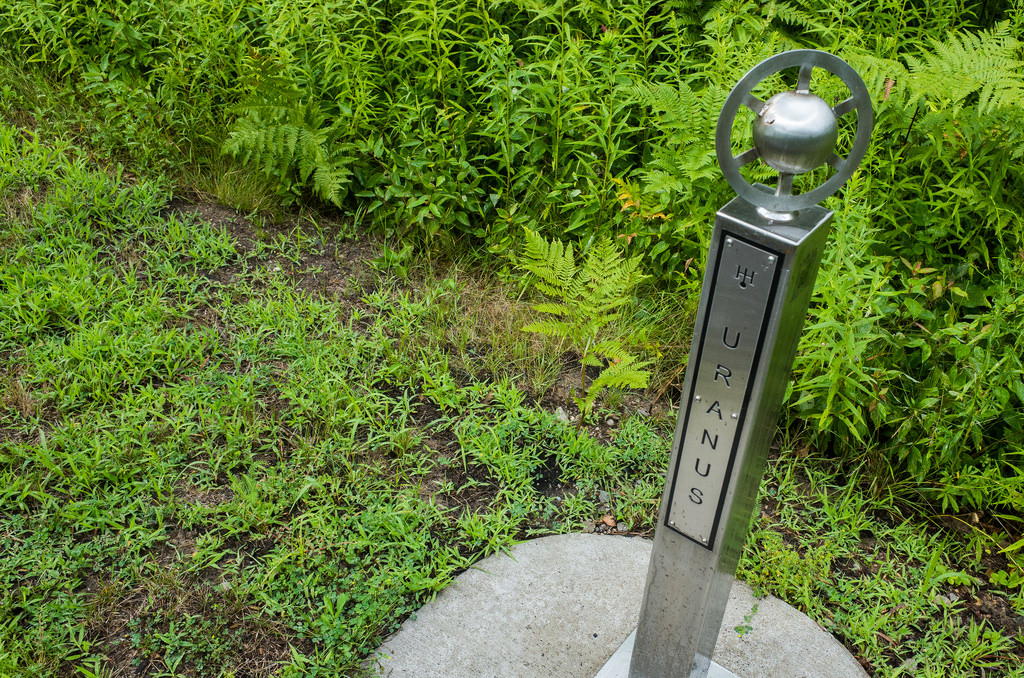 I am no huge fan of riding rail trails, but there's something to be said for being able to ride 25 miles of pavement, see four other people, and not have to worry about being struck down dead by a car. I just wish there were some hills! Still, on a day like today, it saved me from not riding at all. I did get a few pics I dig and also saw some things that I want to capture on future rides with a different camera in some different lighting.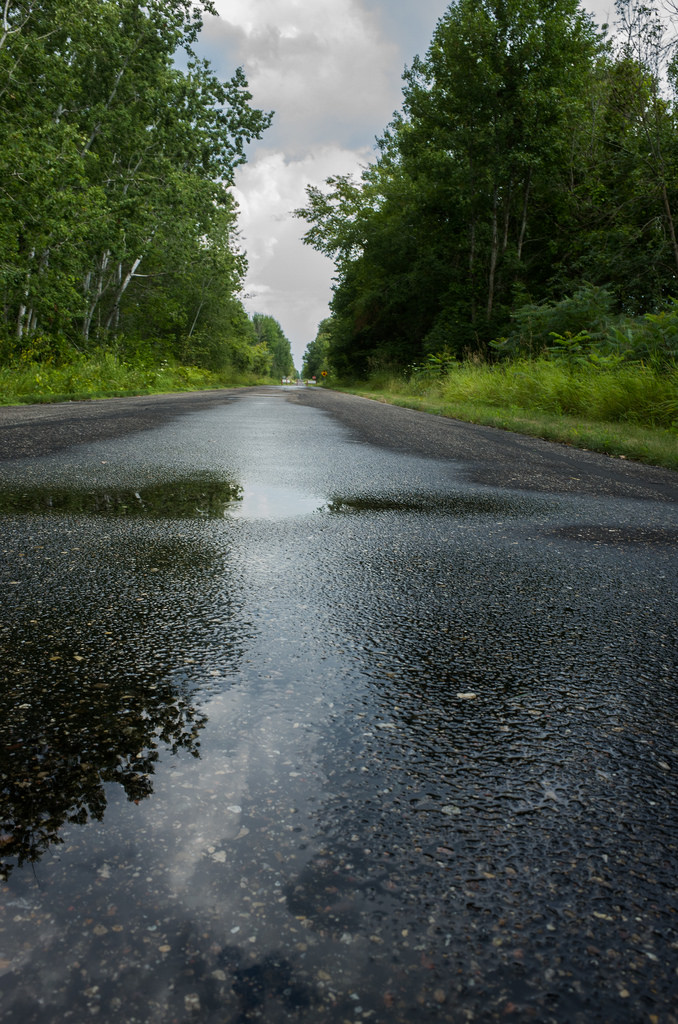 ***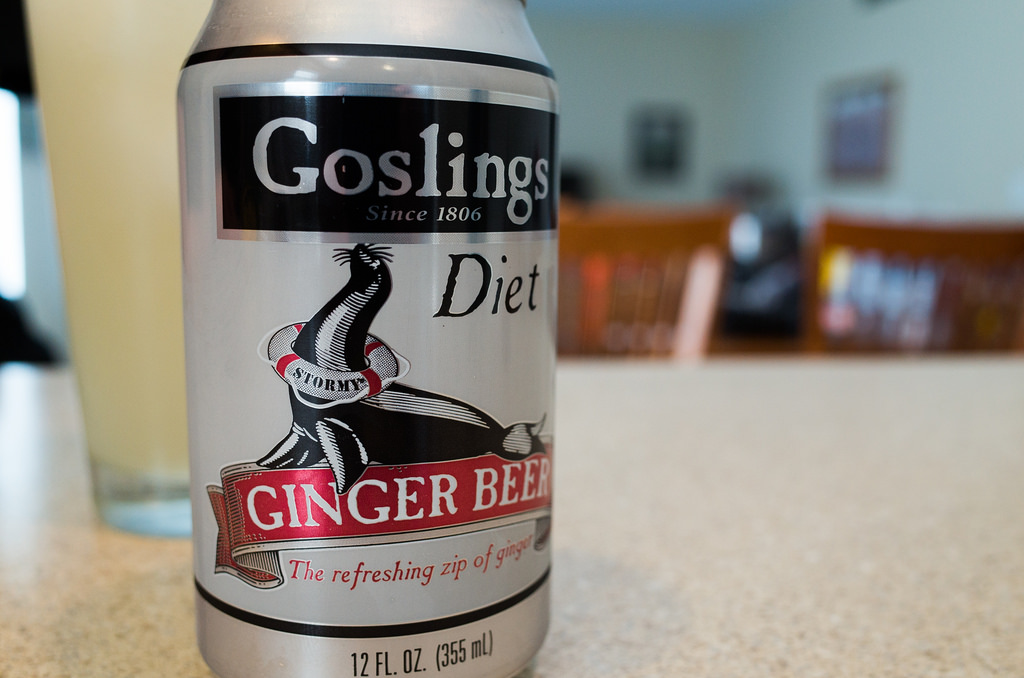 I was starving by the time I got home and craving a beer—a virgin, diet ginger beer. The "refreshing zip of ginger" was just what I needed to satisfy my thirst until I was done making dinner.
I'm hoping that the rain is done for the night and that the dirt roads will be dry enough tomorrow for me to get some miles in without adding any more creaks to the Boone!
Later.