Soiled Baked Zucchini Fries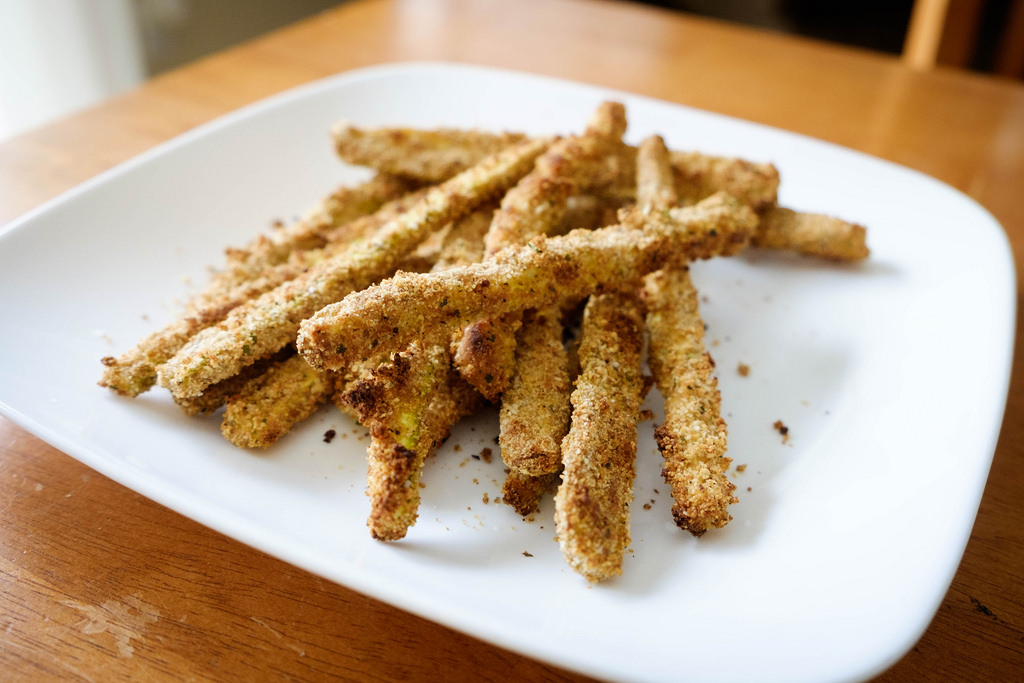 Zucchini brings to mind four memories:
My mom used to make chocolate cake with them. I have no idea how, or why, I just remember it was bad ass.
My grandmother would make loaves of zucchini bread, it too was badass. So moist, so tasty, so not like a vegetable, so not healthy.
Eating it at restaurants where it would be sliced, covered in a super thick batter and fried in rancid grease so long that it would render the one time healthy vitamin rich vegetable a giant hunk of tongue burning breadcrumbed lard. Served with crap tomato sauce or ranch dressing for your dipping pleasure of course.
One summer my family was given a shit ton of zucchini from someone's garden. My parents stored them in the basement, and we never even came close to using them all before they started to rot. I was given the job of throwing them out. When I went to pick up the bag it gave out from the bottom and a rotten zucchini burst its innards all over the floor. I've never smelled a bloated, rotting human corpse, but I have a feeling that it has to smell like rotten zucchini guts.
Fast forward to adulthood…
I'm not real keen on deep-fried foods (other than the occasional chicken wing), it's been years since I had zucchini bread, I've never tasted that chocolate cake again, and I SOMEHOW managed to get over the smell of zucchini corpse caked to the basement floor. These days I embrace zucchini in various forms, usually in vegetable-tastic pasta or brown rice stir-fries.
I bought a couple zucchini the other day to add to a chicken, pasta stir-fry but only ended up using one. Not wanting to be faced with the scent of the zucchini corpse again, I knew I needed to use the leftover zuke ASAP. So, after my walk/lumber/sprint intervals on the treadmill today (which were nearly the same as yesterday), I thought I might sauté it to have along with my veggie burger. Mmmm…. vegetable soy protein in patty form and spray painted brown. Joking of course, I've always had a thing for veggie burgers. They're so not beef, but I'm trying to cut back here and there these days as I try to fit back into my skinny jeans that aren't really skinny jeans, but fit like skinny jeans because I got this fat from not eating f*cking veggie burgers, drinking too much beer, and not riding my bike enough!! I digress…
Then I changed my mind and thought about roasting it. But then I changed my mind yet gain and had the idea to slice them into french fry form and bake them. A quick Shmoogle™ search produced a recipe for crunchy, oven baked zucchini fries found on gimmedelicious.com. It looked great, but I wanted to cut out even more of the fat and calories (it was only for lunch side dish), so I left out the parmesan cheese that it called for, skipped the drizzled olive oil, and used Egg Beaters instead the whole egg.
The fries turned out PERFECT and I can't wait to make them again!
Ingredients (as per my lunch time serving)
1 small/medium zucchini
1/2 cup-ish of Italian bread crumbs
Chipotle seasoning (or spice you dig) and black pepper (I use a LOT of black pepper).
Kosher salt to taste
1/2 cup (as needed) of Egg Beaters
Directions
Preheat oven to 425˚.
Add bread crumbs and spices to a bowl or baking dish.
Pour Egg Beaters into a separate container and add sliced fry-sized zucchini to it, covering well.
Remove zucchini from egg and add to bread crumb mix, cover and shake thoroughly (or mix by hand to cover all the fries).
Spray Pam (or oil of choice) on a baking sheet.
Lay fries out with some space between them.
Bake for 25 to 30 minutes (or until crispy), turning once half way through.
Remove from oven and sprinkle with kosher salt.
Serve 'em up! I had mine as a side to my veggie burger, topped with some ketchup.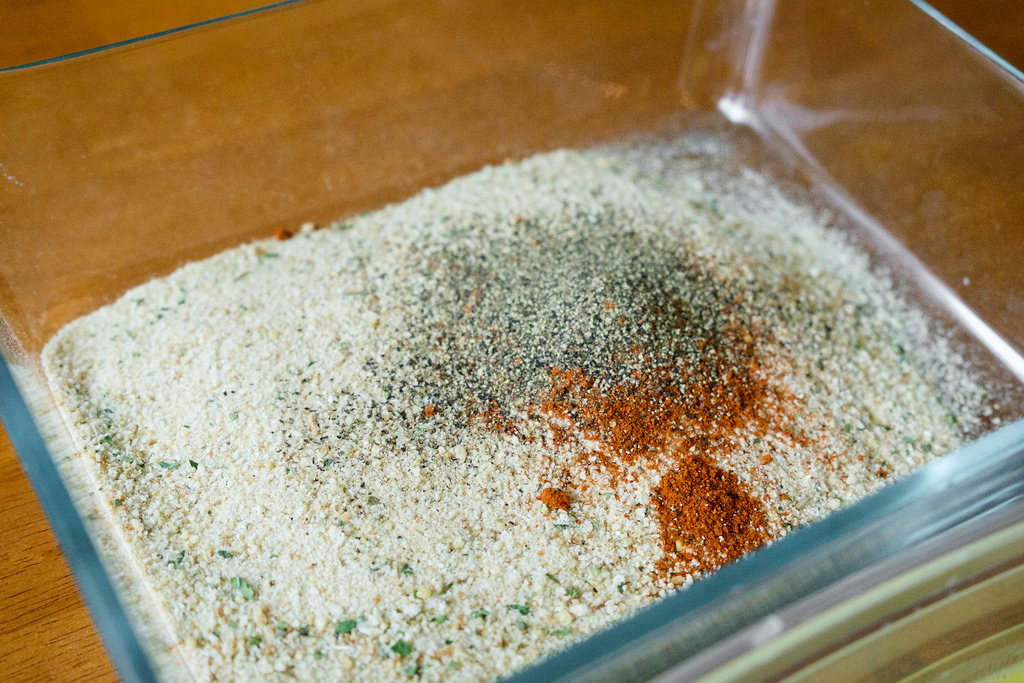 ***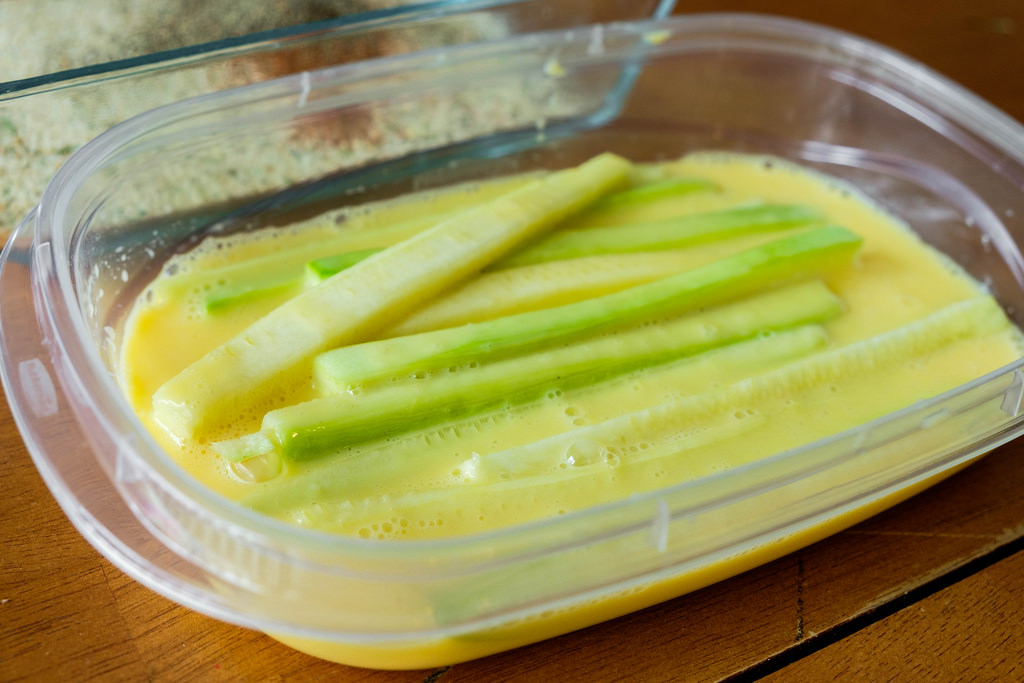 ***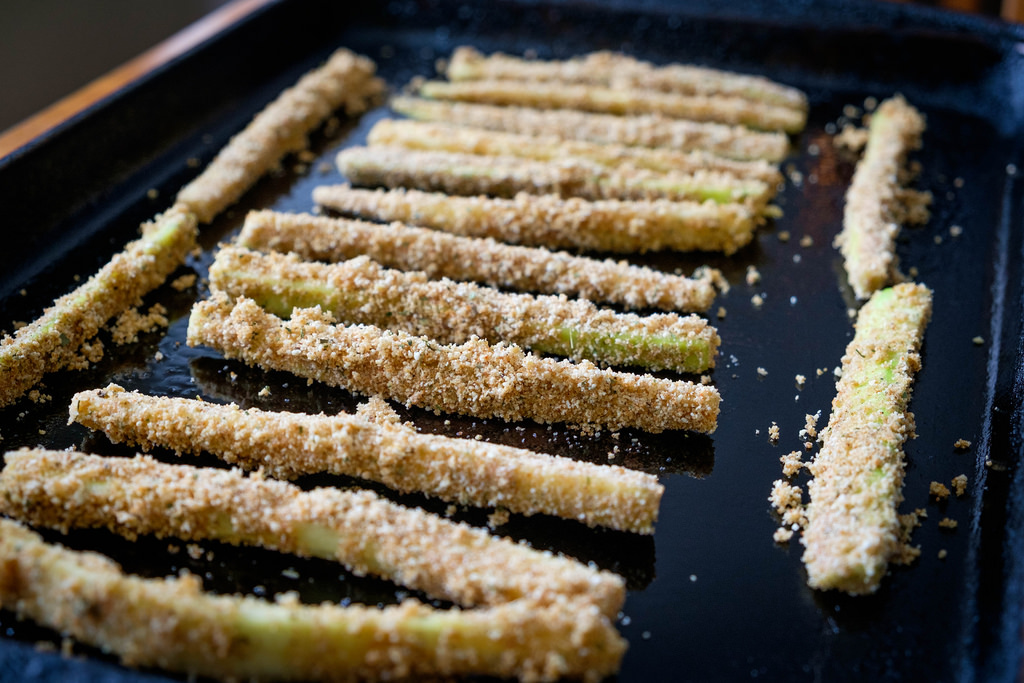 ***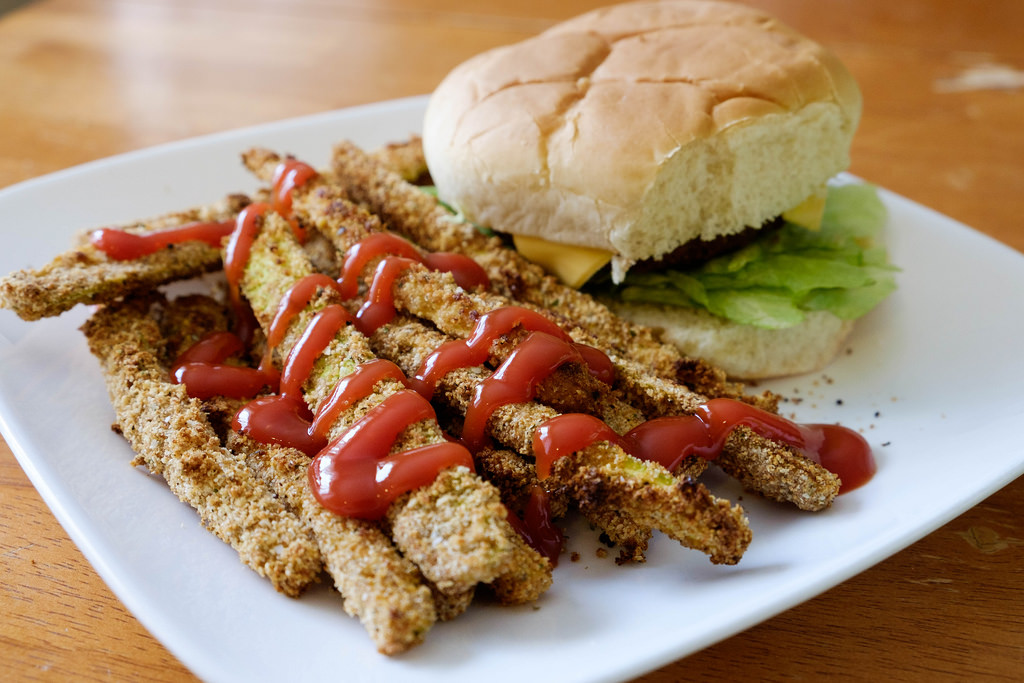 ***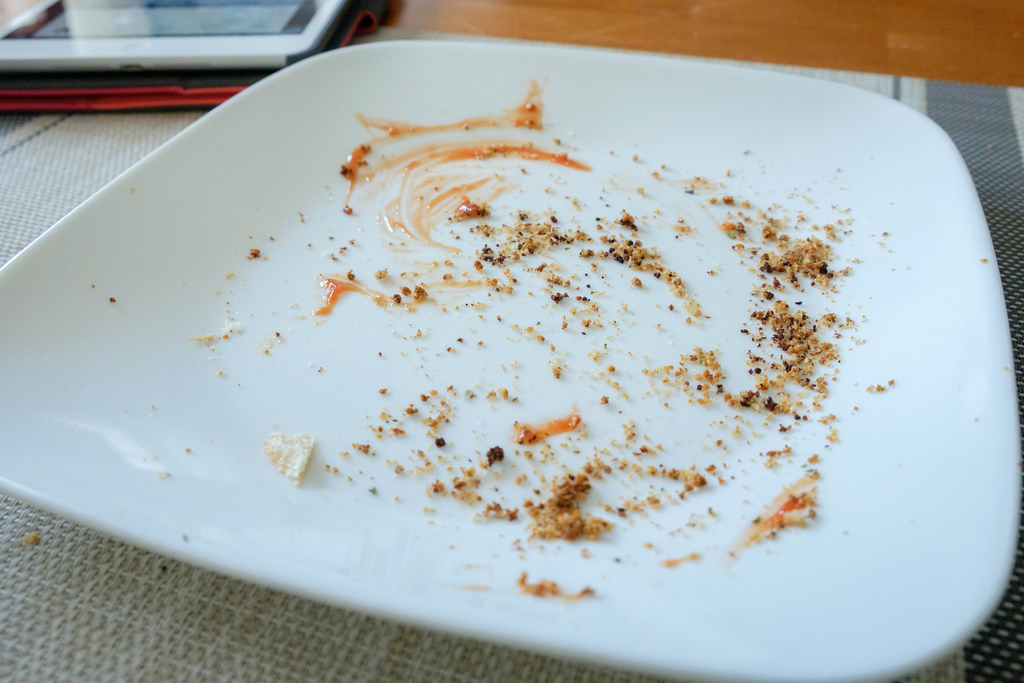 For more musings about food that may or may not be good for you, and for some reason are written about on a cycling blog, hover about the Cat 5 Cooking menu button above and pick your choice of ill-written gastronomical time-wasting. Or click on the button to read the myriad of blog posts I've written in which I've blathered on about food instead of actually riding my bike.
Note: This is a lower fat, lower calorie version of the crunchy, oven baked zucchini fries recipe found on gimmedelicious.com. I thank them for the inspiration.