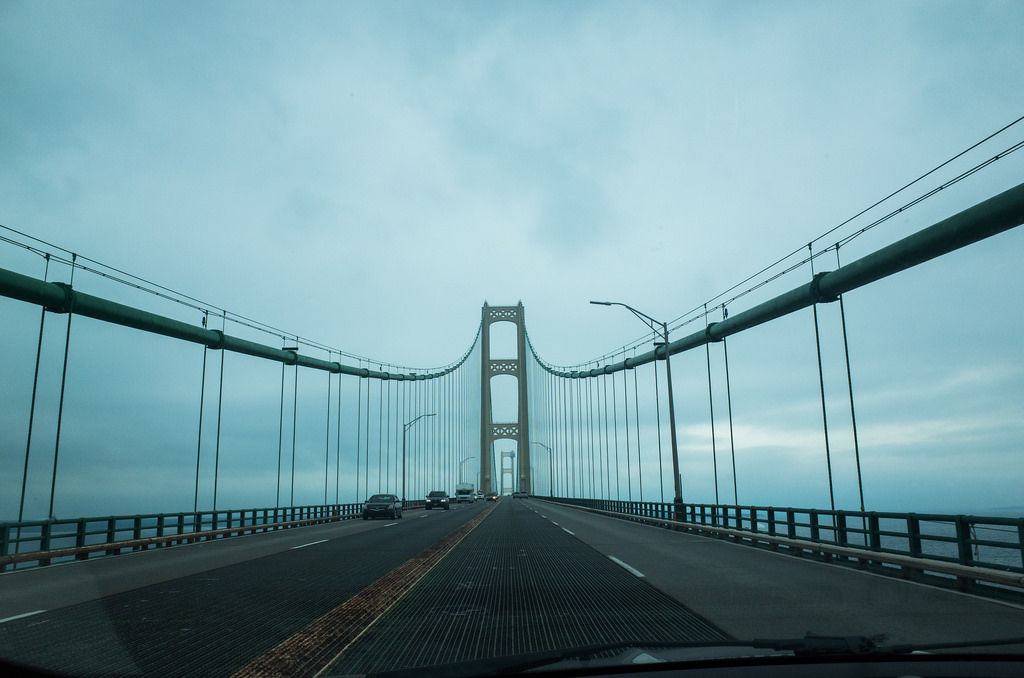 Note: This is a pseudo cycling blog. This post is not about cycling; it is about my recent trip to the U.P. with my family. It's a long account written—as per usual—more for me than anyone else. The trip will be broken into four parts. The time betweenst each of these posts will be filled with my usual tales of crap rides, short hikes, "needs work" photos and bad writing.
Thanks,
Management
---
We got up Saturday morning and finished the last of our overpacking before heading off into the rain for a three and a half hour drive to Paradise, Michigan in Michigan's Upper Peninsula.
We've been to the U.P. a couple of times in the past. Twice we've gone to Marquette, so I could race the Ore to Shore and do Marquette area stuff, and then on to Copper Harbor to do Copper Harbor stuff like chill on the beach and mountain bike the shit ton of trails there. Honestly, I had never even heard of Paradise, Michigan until Wifey suggested that we go there for a summer getaway after our original plan of a trip to Colorado was shelved.
I had no urge for a cycling vacation but always prefer a trip that is geared towards outdoor activities rather than overpriced, stand in line organized fun that always lets me down. Wifey assured me that there was plenty of hiking to be done, waterfalls to enjoy, low-key beaches to chill on, woodsy beauty to soak up, wild critters see, and plenty of opportunities for me to click some pics. I was in.
The great thing about this trip was that in just a little over three hours of easy driving we were across the bridge and at our destination, ready to get our Yooper on for a few days.
Getting Wrecked
Since we couldn't check into The World's Smallest Two Bedroom Cabin™ until 4 PM, we drove right through Paradise (that took about a second) and on to Whitefish Point. There Wifey gently forced us into the Great Lakes Shipwreck Museum (You said no organized fun goddamn it!!) where we saw some cool remnants from old shipwrecks and some silly looking mannequins dressed as everything from Native Americans to old-timey scuba divers. The Wreck of the Edmund Fitzgerald by Gordon Lightfoot was playing on repeat over the museum P.A. system and had me wishing I was rotting at the bottom of Lake Superior underneath a pile of boat rubble having my eyes picked apart by walleye instead of standing behind a hairy-backed dude in a tank top and ill-fitting jean shorts taking 10 minutes to read two paragraphs about a dead boat captain with a shit sense of direction.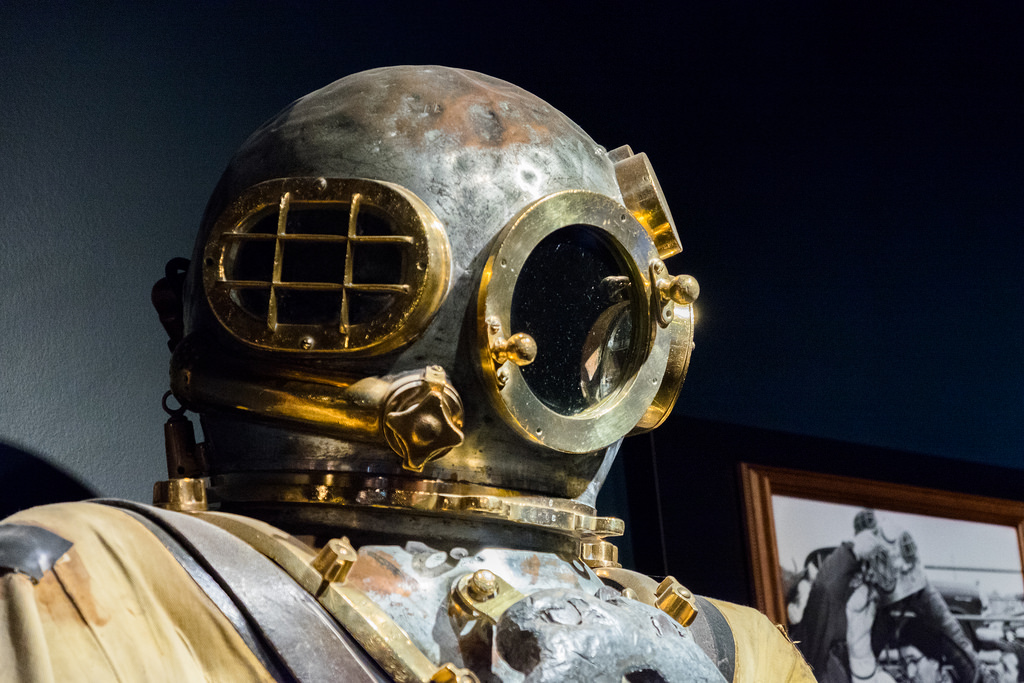 ***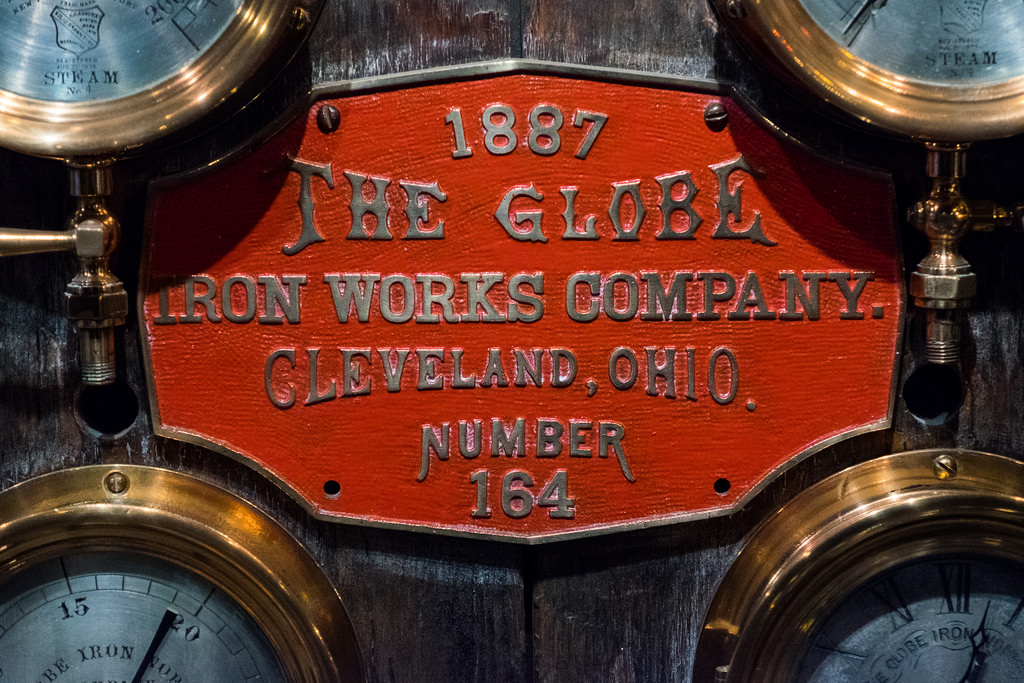 As we were about to enter the next building to see a short film about shipwrecks (go figure), I noticed that the building was jammed with ugly New Balance dad shoes, cargo shorts, camo ball caps, fat caffeinated kids sucking Mountain Dew, strollers, and bad mom tattoos. So, I took that as my cue to find my way to the beach and take some photos.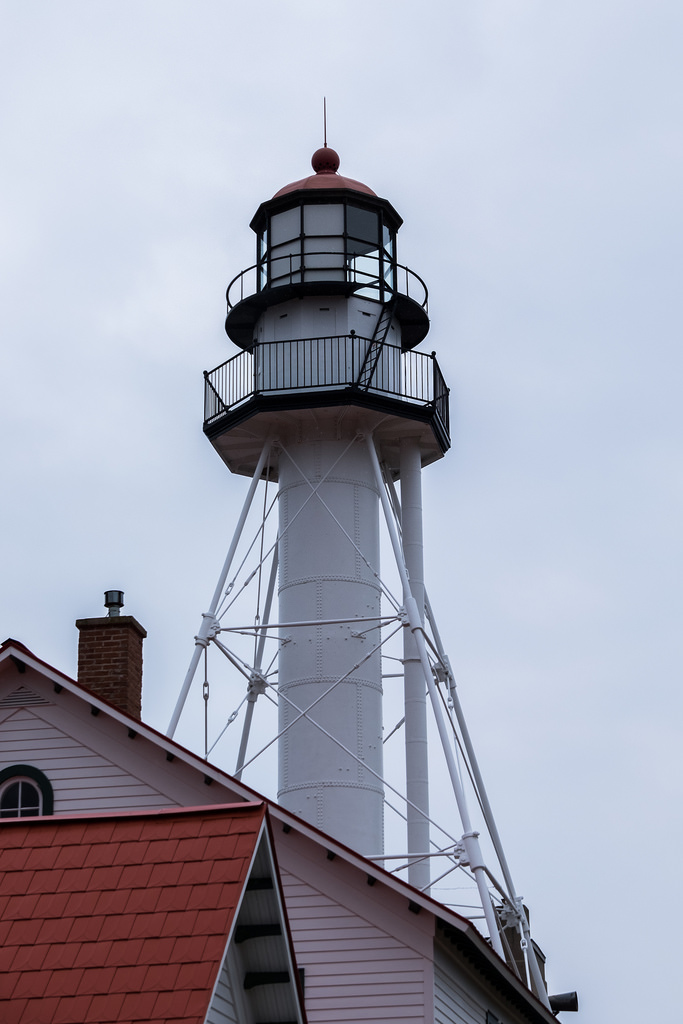 After a few photos, Wifey and B met up with me, and we walked the beach in the drizzle longingly looking across the lake towards Trumpless Canada before heading to our cabin to check in.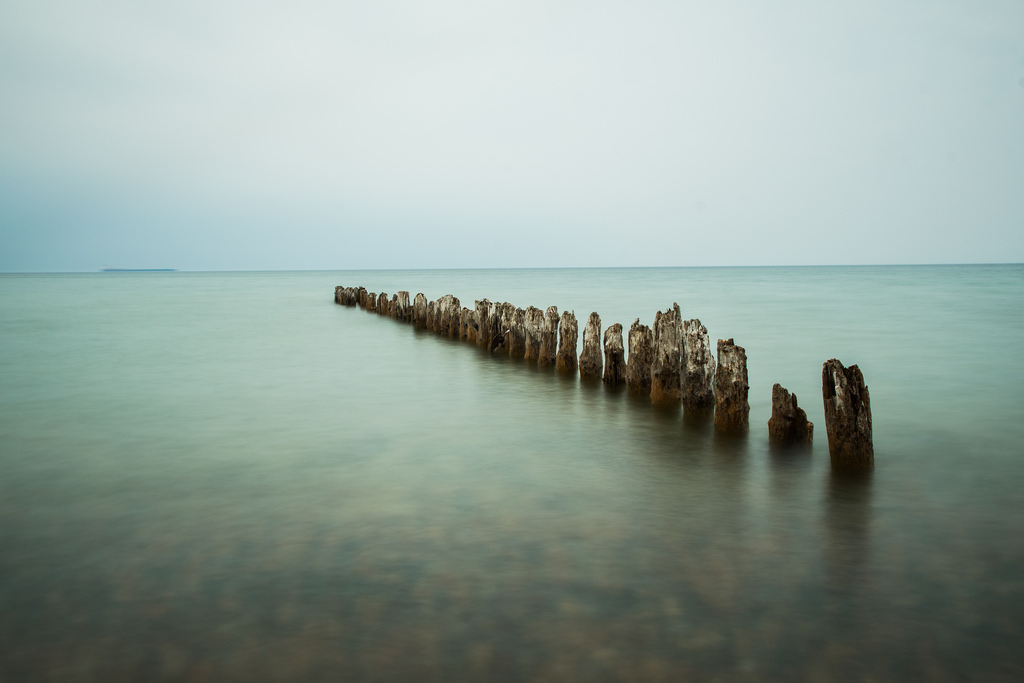 Checking In and Rotting Lettuce
We checked into The World's Smallest Two Bedroom Cabin™, unpacked and then went over to the small grocery store in town to get some additional items to add to the cooler full of food we brought from home.
I know not to expect much from grocery stores in the middle of nowhere tourist towns, I've happily been to my share of them, but this one took it to a whole other level of horrible. The first thing we noticed walking into the dimly lit store was the produce aisle that literally had heads of blackened lettuce and rotting fruit for sale. Oh boy.
The next aisle was just as depressing, filled with off-brand cans of vegetables for roughly $5.99 a can and ready-to-eat foods branded with the best graphic design that 1977 had to offer. It was like a depressing grocery store time-warp of inedible foods.
After a brief walk through a meat section that had a tarp over the meat to keep the cold in, we realized that we should probably leave. Not wanting to look like a dick tourist, I grabbed a $7.99 Digiorno pizza from the frozen food case, paid, and got the heck out of there.
Blood Sucking Freaks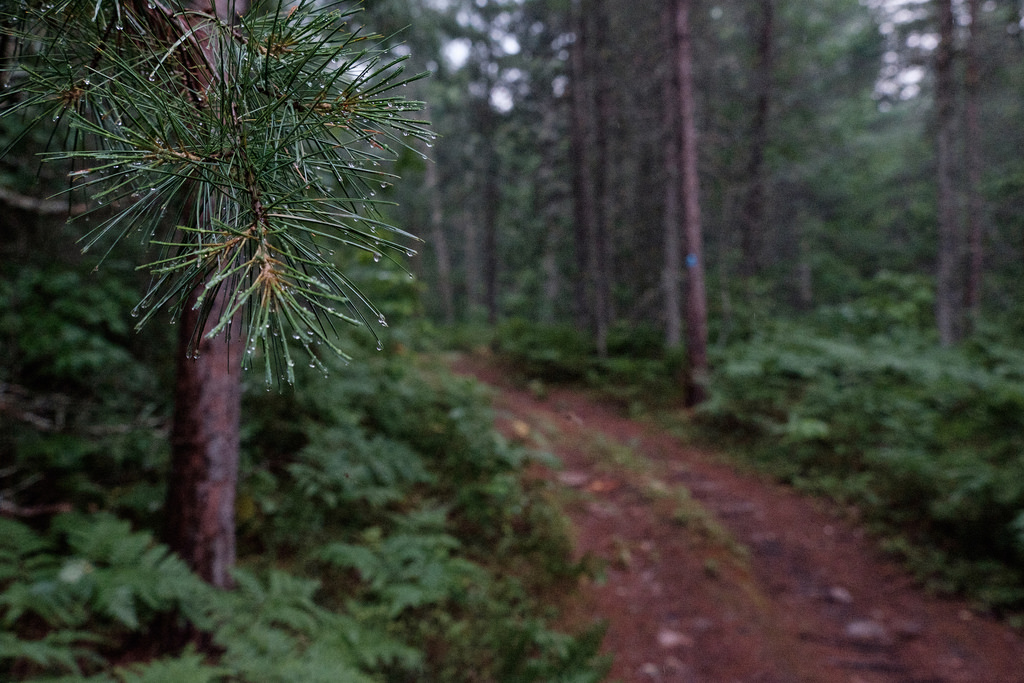 After a quick dinner, we sat around thinking of how to pass the time as the rain picked up. Eventually, we decided on embracing the rain and headed out for a short hike on some nearby trails.
In theory, it was a great idea. In reality, it was not. Well, at least for B.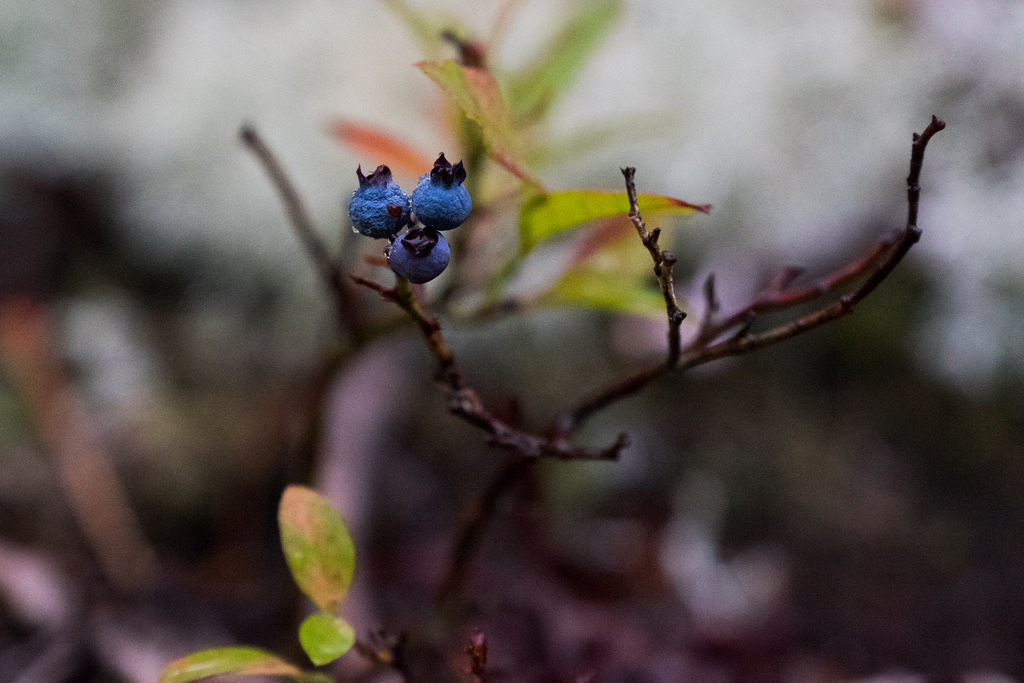 ***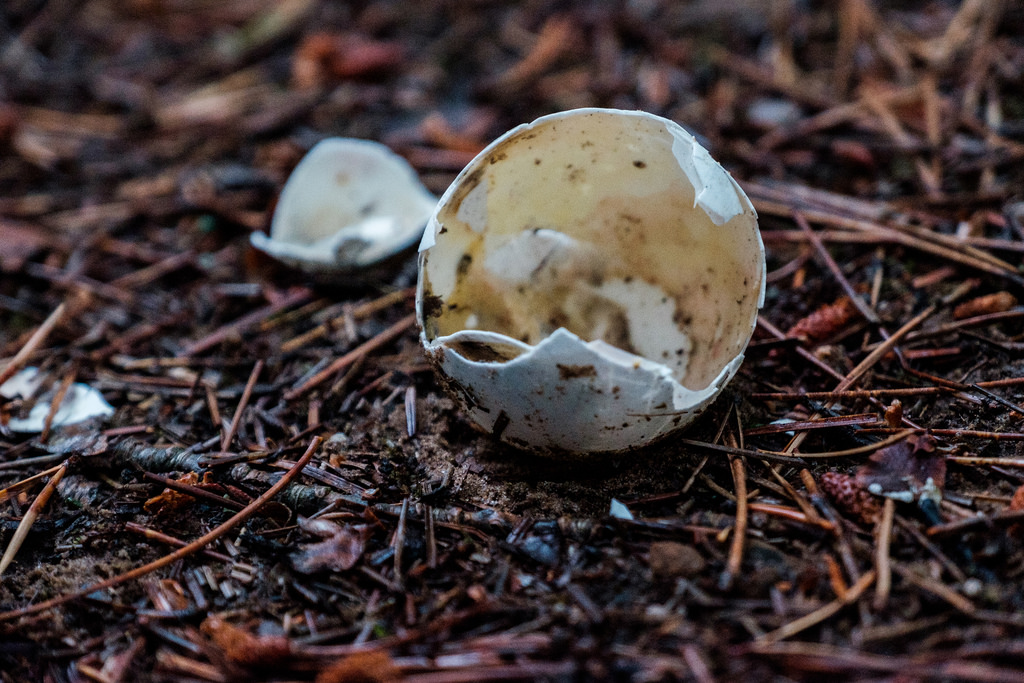 The trail was beautiful and meandered through tall pines and fern as the drizzle continued to fall. I no sooner uttered the words "I guess the rain is keeping the mosquitos away." when we found ourselves surrounded by the little bloodsuckers.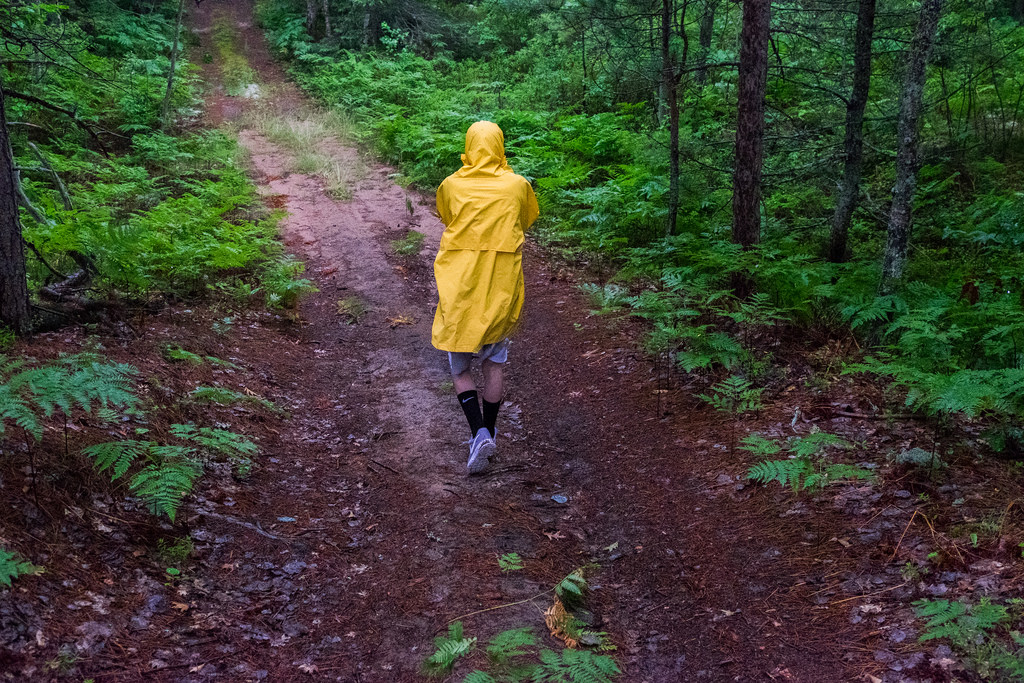 Despite the three of us covered in DEET, they swarmed and buzzed around us. They were especially keen on B, and soon enough he was wrapped up in his rain jacket and scurrying down the trail in an attempt to outrun them. He looked like a big yellow condom with legs.
Even though we gave more than our share of blood to the local mosquito population, it was nice to get outside in the woods and burn off some of that frozen pizza. I'm not sure that B-Man thought the same, but hopefully, someday he'll look back fondly at the photos of himself scampering down the trail like he was being chased by a bear.
The World's Smallest Two Bedroom Cabin™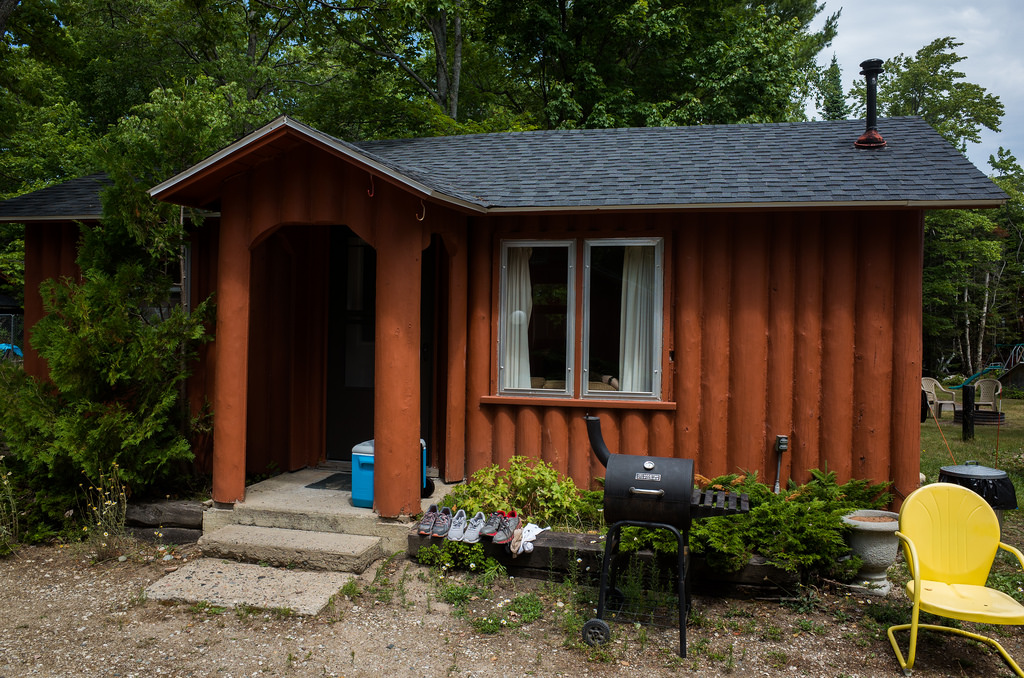 Our cabin was typical U.P. stuff; lots of wood paneling, thrift store art, and a decor that looked as if your grandparents were the interior decorators. All things that I'm more than OK with. What I was not OK with was a bathroom so small that each time I showered or took a dump I left with a new bruise. I'm not sure there was a room that I could walk through without running into something! Don't get me wrong, I dug the place, and the view a few steps from our back door was amazing, but it may have been a tad too small for three people, especially when one of those people is a 6'1″, 200+ pound goof. I felt like I was living in a Hobbit hole! Having said all that, I wouldn't hesitate to return to the same location again.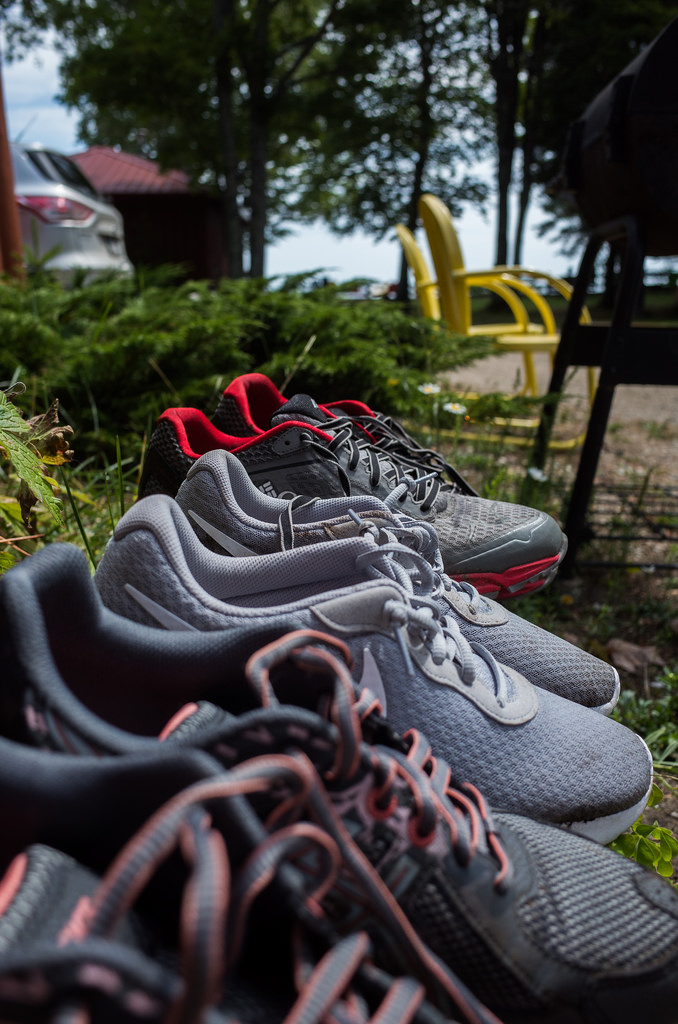 ***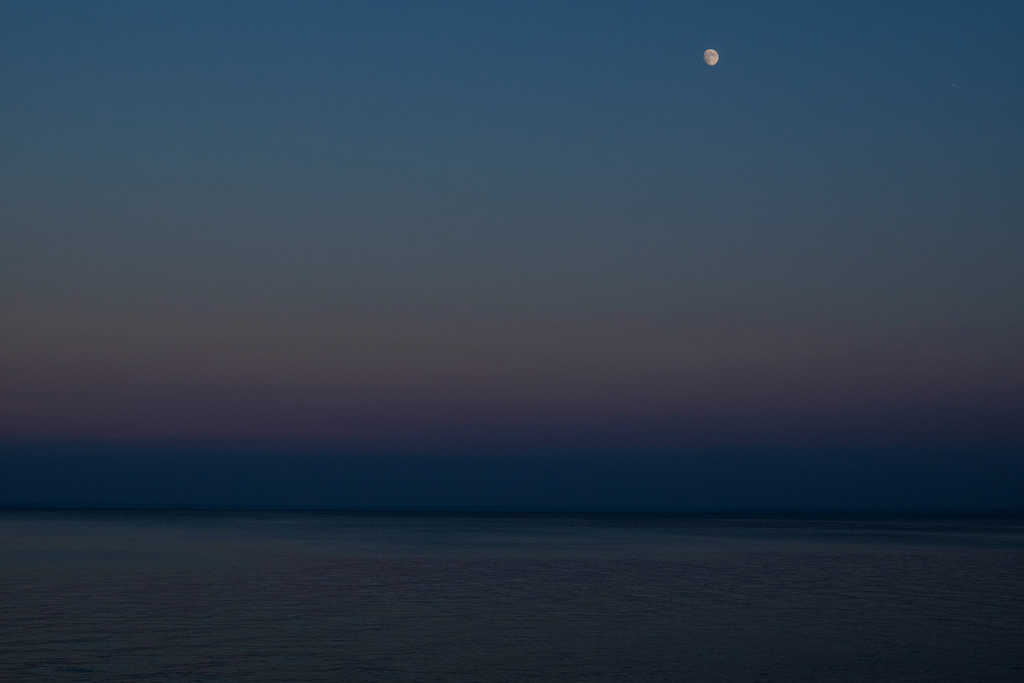 Next up: Waterfalls, more hikes, and an amazing beach find.
Later.