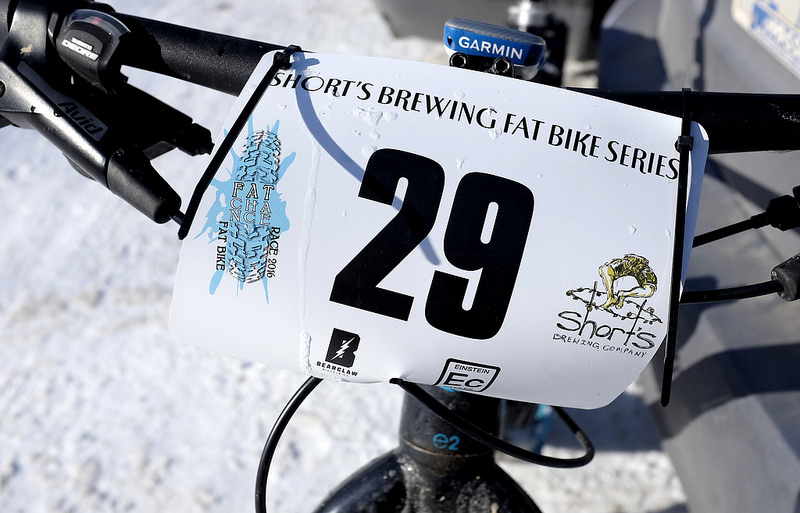 Let me start by saying that this is NOT a "race report." Ever fattening forty-four year old guys who haven't raced in nearly two years shouldn't write race reports. However, this is my blog, and pretty much my ride journal, so to an extent it is a race report. Just don't expect much "racing."
As I mentioned in my last post, I decided to go against the advice of doctors, priests, lawyers, heads of state, relatives, my dog, and public opinion by signing up for my first bike race in over twenty months: The Fat Chance at Crystal Mountain. I thought it made perfect sense to come out of race retirement in the middle of winter and do a fat bike race.
I've done a shit ton of XC and endurance mountain bike races, a bunch of gravel races, a few cross races (which I've sort of blocked out), and one road race (which, like being touched "down there" by a shirtless ice cream truck man, I pretend never happened). However this would be only my second fat bike race. How bad could it be?
Bad. Not all bad, but at the end it was clear that there is still no cure for stupid.
The day after I pulled the trigger on registering for the Fat Chance I started to regret my decision. I am perfectly happy riding my bike for fun, fitness, and using it as a vehicle for my creative endeavours. I thought about just saying "f*ck it" and pulling out. But then I watched a short film on YouTube called Sunday League. The film is about Sunday League football teams in England. Amateur teams of all ages and skill levels that get together and play semi-organized soccer football for no money, no glory, no nothing. Just the love of the sport and playing with–and being with– friends. One of the interviewees says something akin to playing with a bunch of forty-year olds with beer bellies who really aren't very good, but it's all they know, they love it, and don't know what else they would rather be doing on Saturday or Sunday afternoon. Outside of five to ten racers, that's all amateur bike racing really is; a bunch of folks of various ages and abilities getting together to ride bikes and see who does it faster isn't the slowest. An excuse to ride somewhere with a bunch of other like-minded folks, and maybe have some beer and food afterward.
Seeing the guys in that film talking about what motivates them to go out and play each weekend really nudged me in the right direction of why I signed up to race again; to get back to doing more with my riding than putzing around on dirt roads or in the woods on my own, and to get back to the habits and rituals (good and bad) that come with bike racing. So I did.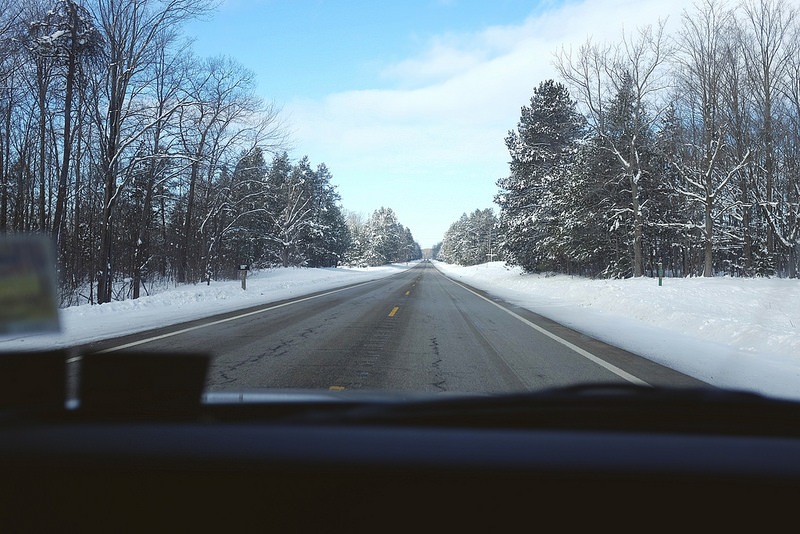 This race would be slightly different in that not many of my riding friends race fat bikes, so I would be driving alone with just a lengthy Metallica play list for company. I knew that I would bump into at least one or two people I knew once I got there so there was never that dreaded feeling of being "alone." After so long out of racing, and little fat bike racing experience, I had very low expectations, but I have to admit I probably should have set those expectations even lower.
The drive north-west was fine and Michigan was treated to a crisp 25˚ day in brilliant sunshine while much of the east coast of the US was digging out from several feet of snow. There were snowmobiles filling up their tanks at nearly every gas station, ice fishing shanties littering the surface of various frozen lakes, tall snow-covered trees, and signs for pasties (not pasties), as I made the drive up to Crystal. It was a 1.5 hour dose of wintertime northern Michigan culture.
I pulled into the parking lot crammed with snowboarders, skiers, and fat bike racers just as The Call Of Ktulu was finishing up. I made a quick trek to get checked in and then back to get dressed and ready for the task at hand.
The long course for the Men's Open class would be two 9+ mile laps over XC ski trails, fat bike trails, and two-track. Some of those trails were packed and fast, some of them were soft with clear lines, and others were like riding walking through slippery, calf deep mashed potatoes with every supposed correct line leading to a spill in the snow.
The first lap had nearly everyone off and walking as we hit the first soft snowy climb just few a hundred yards into the race. There were various failed attempts at riding and a lot of walking at this point. I was running 7.5 PSI in my tires but should have been running 5 or even less.
After some faster two-track I found myself with a skilled, young female racer that I've seen at many of the races over the past year or so. The pace she was setting wasn't super fast (thankfully), but she was taking the most brilliant lines. She seemed more than content to let me have her wheel, so I latched on to her, and for more than half of the first lap we rode together. It was at this point that I realized that I was SO not racing, I was just riding my bike and I was loving it! I was also regretting I didn't stick my small Canon s95 in my jacket pocket, because the sun coming through the tall, snow-covered pines was beautiful and I was incredibly happy.
The lap ended with another stretch of soft, rutted mashed potato snow that had most of us mortals off the bike and walking again before hitting the blessed relief of the decent down to the start finish area.
Before starting another lap!
On the second lap I was once again hooked up with my young female pace setter and a female Master's racer. I soon became separated from the youngster in the frigid mashed potatoes, and then from the Master's woman after she took a few spills in the deep snow, only to pass me again when I showed her that I was also quite adept at going over the bars and face first into a snow bank.
I hooked up with a few folks here and there but often found myself alone in the woods, praying that the start finish line would not be dismantled and put away by the time I rolled over the line.
As made my way towards the final decent to the finish, I knew I wasn't going to be last, but I knew it wasn't going to be good either, and I honestly didn't care. It was an amazing Michigan winter day and I was happy to be out on my bike in the woods with a bunch of racers rather than alone on some windy frozen dirt road, on the couch, or worse yet–on the trainer!
Many friends and long-time readers of the blog know that much of my racing, especially the endurance stuff, was marred with epic bonks and slow trudges to the finish praying for death to come. I have to say I am just fine with finishing a race tired and filled with endorphins, but not bonked out of my mind, covered with vomit, and complete dehydrated.
I crossed the line and got an awkward white-guy fist bump from a random racer that finished just in front of me, got changed in the parking lot–doing my best not to horrify the constant flow of skiers and snowboarders with my aging dangly bits–and thought about heading over to get some of that promised Short's beer at the lodge. Instead opted to just head home after I stopped at a nearby gas station for a pop and some pizza that may or may not have been from the pizza place attached to the gas station, and may or many not have been rotating under a heat lamp for four to twenty-five days; IT WAS THE BEST EVER!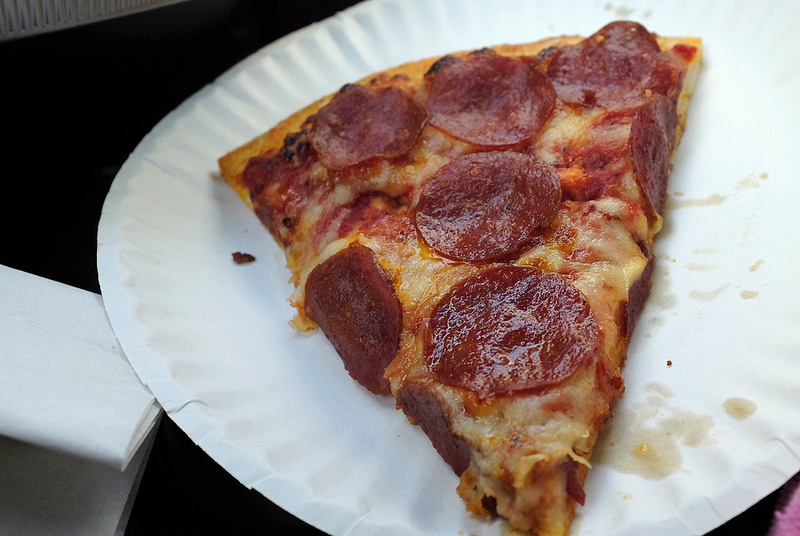 I have no complaints about the way I felt on the bike, or my fitness. However it is VERY noticeable that I am even less competitive now than I was 20+ months ago. I am just WAY too content just to just "ride along." I don't make many passes, I don't sprint through the weeds and brush to get ahead of slower groups just to crash in front of them two minutes later, and ultimately I am happy to finish while just doing my thing. I'm OK with my thing.
Pre-race goals:
1. Don't die during race. ✓
2. Finish. ✓
3. Finish in mid-pack so as to bask in mediocrity. ✗ 
[insert manic laughing fit here] I finished 45th place out of 49 racers in my class, or if you want; 89 out of 101 overall.
I was glad I raced. I had a lot of fun, and sweat a shit ton, however my inexperience at fat bike racing and handling a fatty in more soft snow trail conditions was super apparent. Oh well, I guess there's nothing left to do but try it again. After all, what else am I doing until mountain bike season??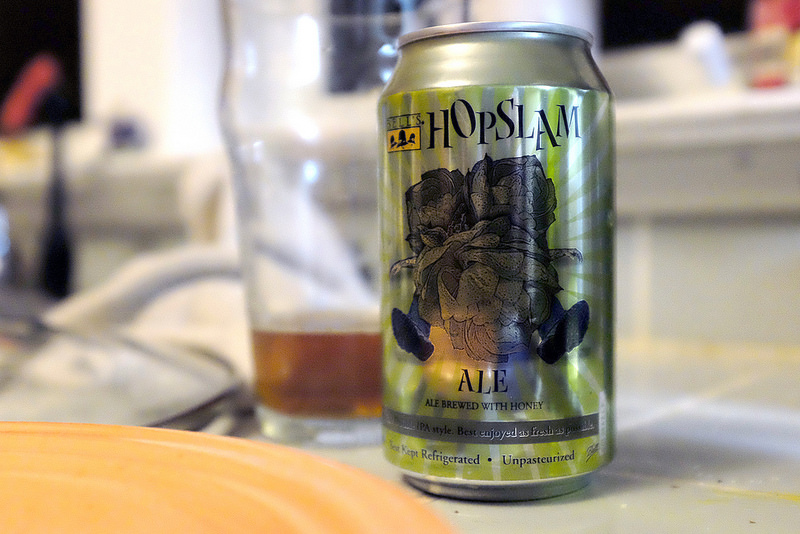 The miles in the woods, the sweat, the high of racing rather than sitting on the couch was totally worth it. It also made that way better pizza from The Bird and my favorite beer in the world taste even better later that night as I hung out with Wifey on the couch watching Sherlock on Netflix.
It's good to be back.
Later.