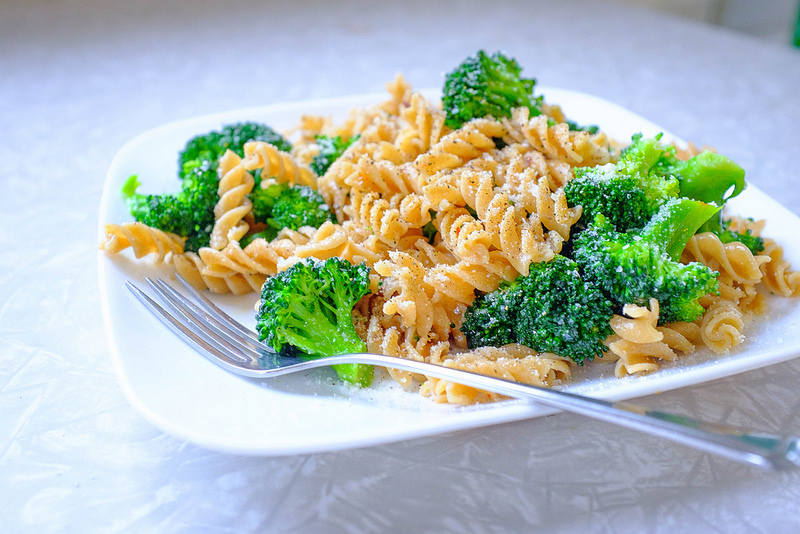 Part I, The Broccoli
Wednesday was a planned day off the bike to get some things done during the day (the least of which included washing two months worth of mud off the Boone) before heading into the Stankment™ to do some treadmill sprint intervals and strength training in the evening.
It was also my day to not eat leftovers and make myself something tasty for lunch. That something was one of my fave standbys: whole wheat pasta tossed with fresh, store-bought, not at all locally grown, non-organic broccoli, garlic and extra virgin olive oil.