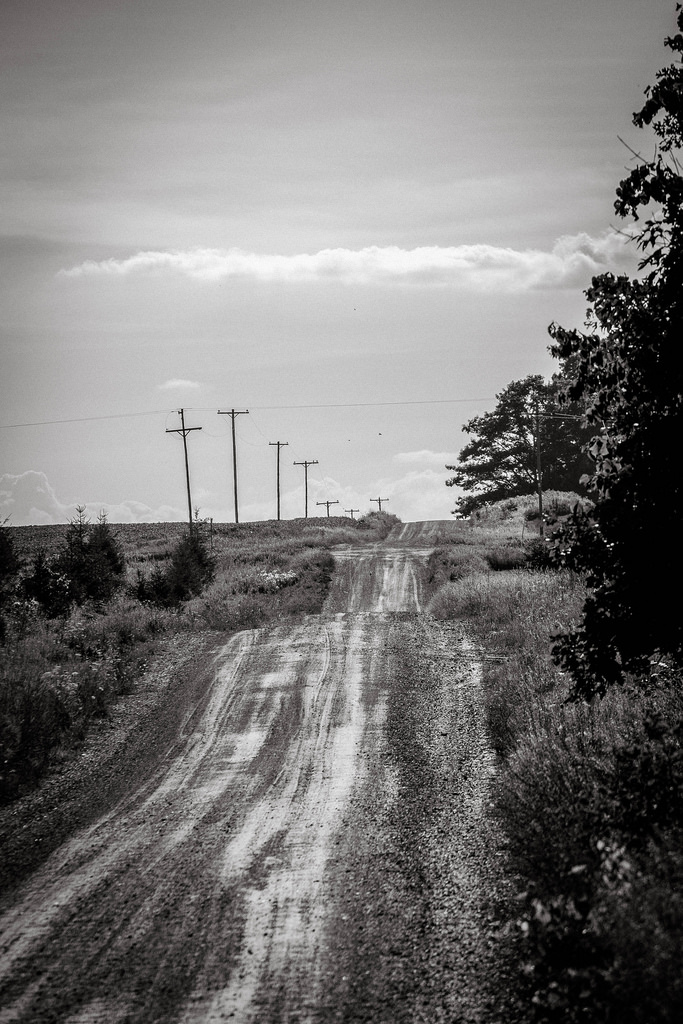 The week thus far has been a three day blur of riding, house shit, chores, heat, humidity, traveling, soccer practices, and AC repairmen. None of that is all that bad except for the AC needing repaired during one of the hottest summers I've experienced in my almost six years here in Michigan. Thankfully we had some sort of appliance, warranty bullshit and that covered the cost of the repair. Now just to hope that the thing holds on for the summer without having to have the unit replaced!
The soccer part has been good too. B-Man moved to a new team out of Midland this season and practices have started this week. It's a great move for him and he seems really happy. He went from being one of the three or four best players on his team, to a player on a whole team of really great players. As a parent it's fun to watch him push himself to get better, and not just in sport; it sort of takes a lot for twelve-year-old to join a new team, with seventeen other twelve-year olds who he's never met, in the attempt better himself. I'm also extremely happy that Wifey and I can help him do all this. Yeah, the move to a new club was more expensive, and an hour and a half in the car three nights a week shuttling him to practices–plus games and tournaments–isn't ideal, but there are worse things that parents could be doing with their money and time.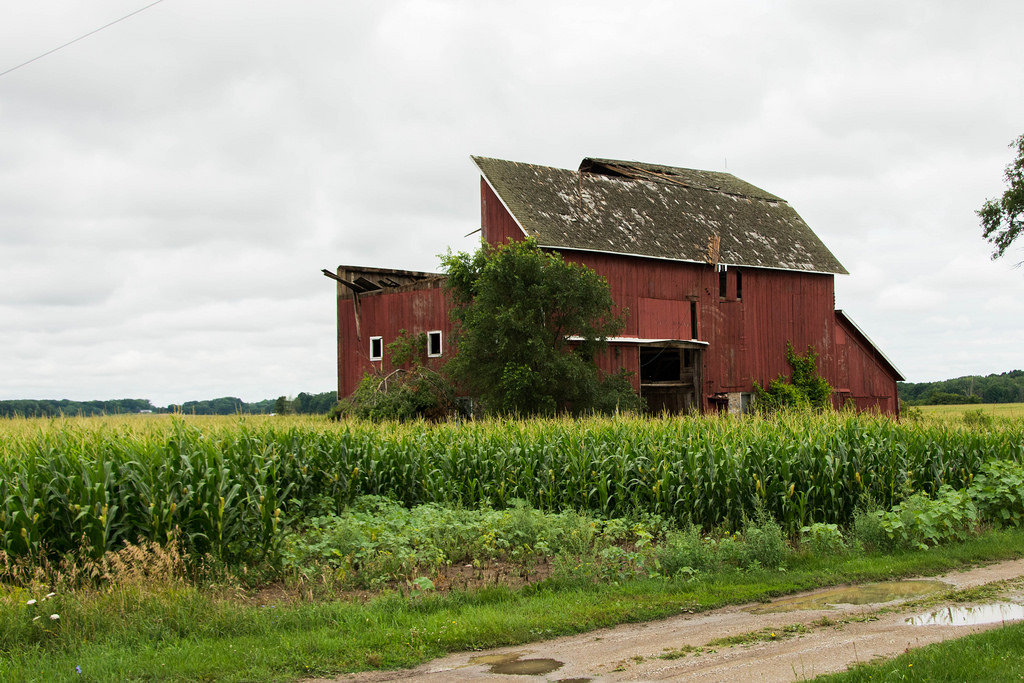 I did make it out Monday evening for a 32 mile ride, however I still didn't get that hero light that I've been longing for, but the sun will be providing that soon enough as the days get shorter in the coming months. I also bounced back less than 14 hours later for a 30 mile ride. Which leads me to ask the question, can I say I rode 62 miles? No? OK. I guess you can't put make up on a pig… or a bull.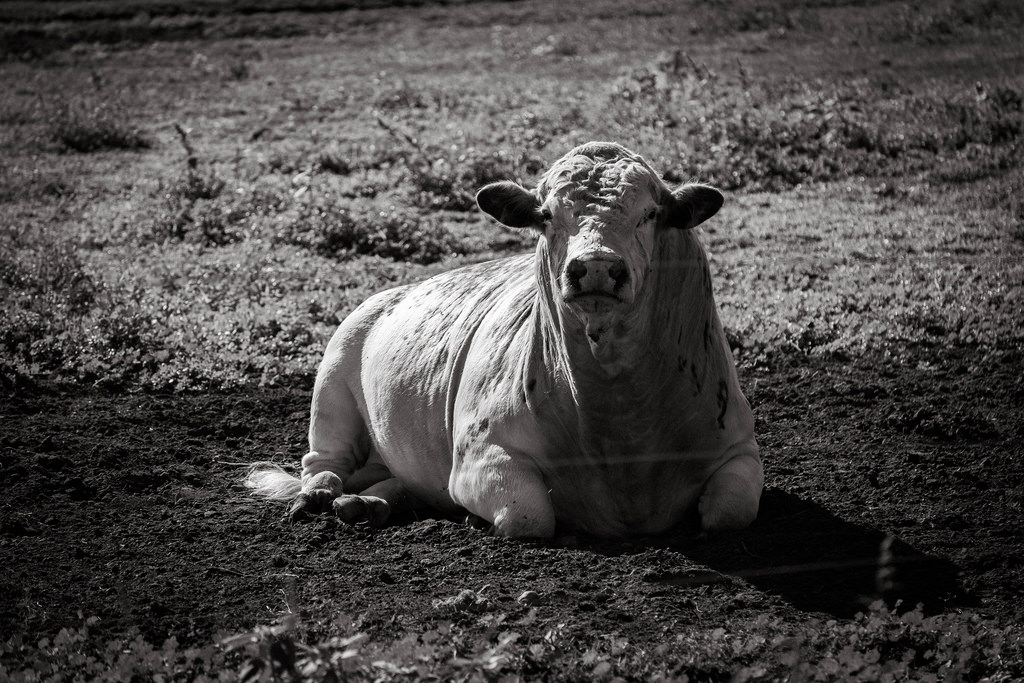 Speaking of pigs, I made up one of my favorite post-ride, 650 calorie lunch time, white trash Chinese vomit bowls–Soiled Bacon, Cabbage & Rice.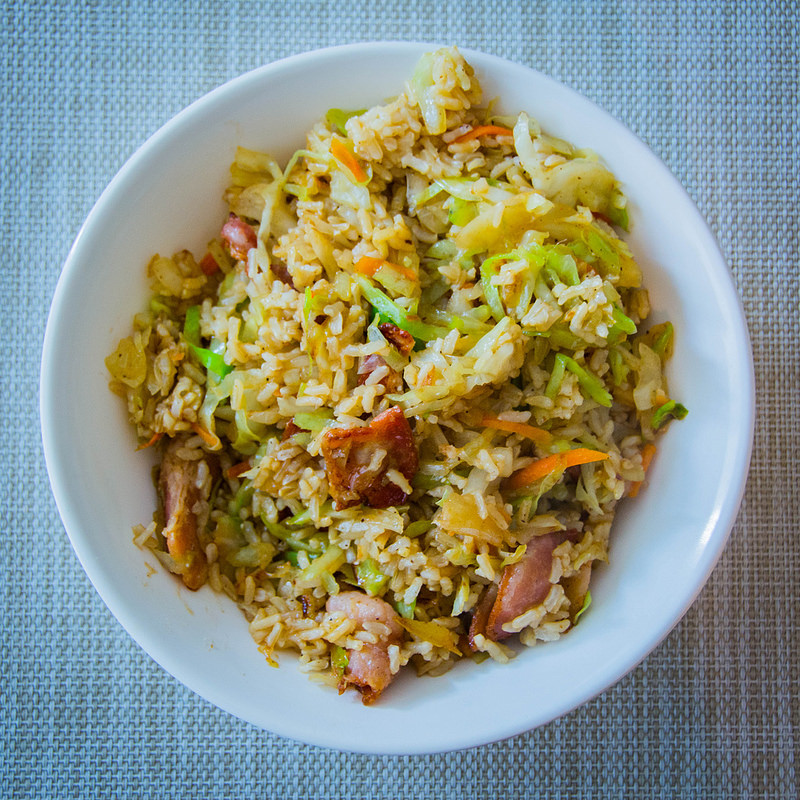 It only uses two slices of bacon, but it really adds to the flavor of all that cabbage, carrots and rice. Add a little bit of soy sauce, and a nice little dose of sriracha sauce and you got yourself a tasty lunch in under fifteen minutes. Since you're using the bacon, you don't need to add additional oils. Just add the cabbage to the bacon about halfway through its cooking process and you're good to go. Love me some white trash Chinese food.
With most of my Wednesday filled up with waiting for the AC guy, and soccer practice, I'm hoping to get out early tomorrow morning before the heat gets too intense. I also need to shoot down the shop at some point in the next couple of days to pick up some ordered Bontrager Rougarou tires for the fatty and see about setting them up tubeless. At least I hope I have time, if not it'll have to wait.
Later.