Super Simple Homemade Pizza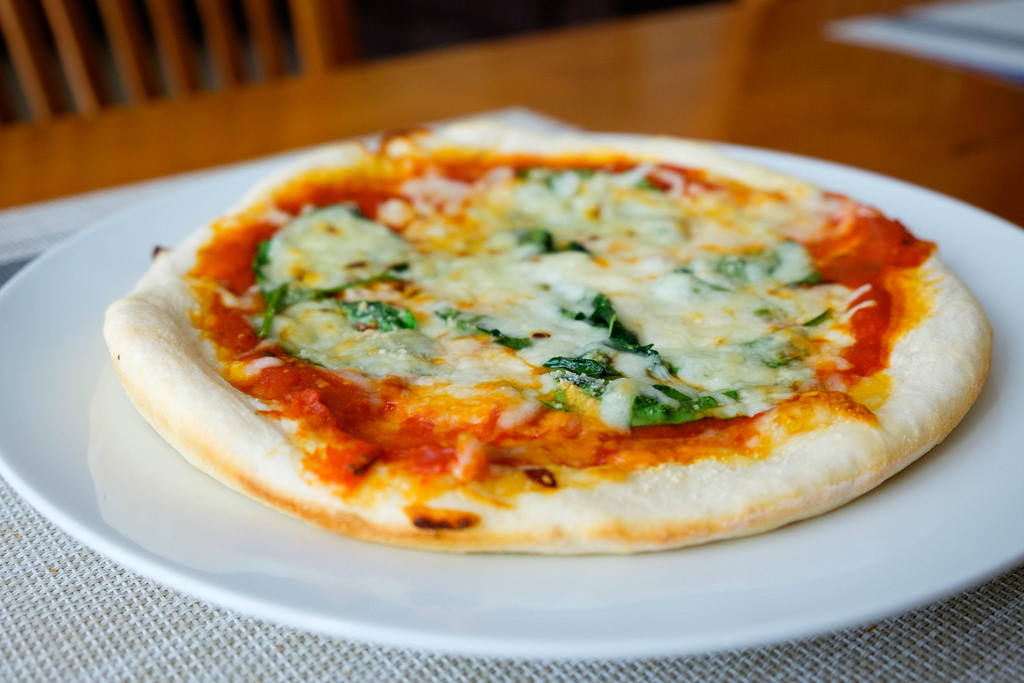 I've never met a pizza I didn't like. No matter the place, no matter the brand, no matter how bad, I'll most likely eat it. I've even eaten my share of jarred Ragu spread on white bread, topped with crap American cheese, and heated under the broiler. When I was a kid my brother and I used to call them Little Pizzas, and often we would plow through a big ass loaf of cheap white bread for lunch. Sure, I have my favorite pizza places and styles, but if you offer me a slice of anything, I'll eat it. Unless you just picked it up off the men's room floor or something, and even then I might have to think about it.
In recent years I found a new love for homemade pizza. A buddy of mine back in PA used to make some amazing homemade pizza dough and he would often have my family and I over for pizza and beers. I never really attempted his recipe, but I have tried a few over the past few years with varying amounts of success. While the pizzas and/or stromboli were often good, sometimes the whole process of mixing, kneading, rising, rolling, etc., just got to be a pain in the ass. Then last week, by sheer accident as I was looking up another recipe on the The Slow Roasted Italian website, I stumbled upon the simplest pizza dough recipe I've ever made, and arguably the best tasting! It's called 2-Ingredient Pizza Dough and all it takes is self rising flour and Greek yogurt. That's it. Super simple, super quick, super freaking good! I seriously think I made and ate a homemade pizza in less time than it would have taken to order one and have it delivered.
I first attempted this recipe for a post-ride lunch. I cut the recipe in half and made a personal sized spinach and cheese pie. I liked it so much that I made two more pizzas that night for the family using a variety of other toppings. Even my son B dug it, and he's a super picky eater.
For my pizza I used StonyField organic fat-free plain Greek yogurt and Gold Medal self rising flour for the crust (following the directions for mixing and kneading by hand), and topped with Newman's Own Marinara sauce, fresh baby spinach, and mozzarella cheese.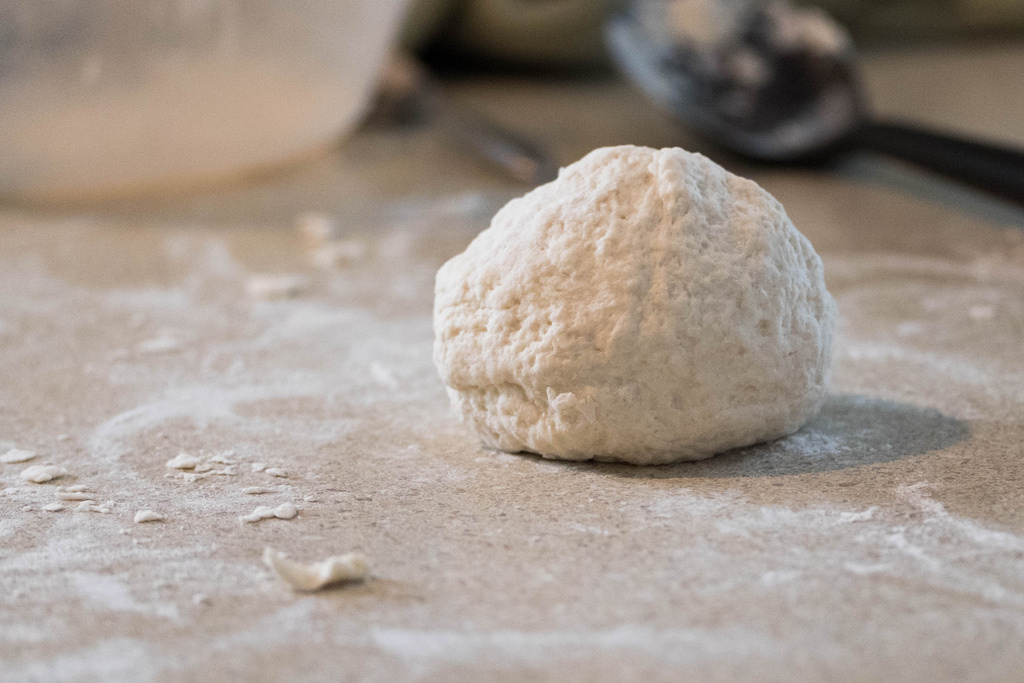 ***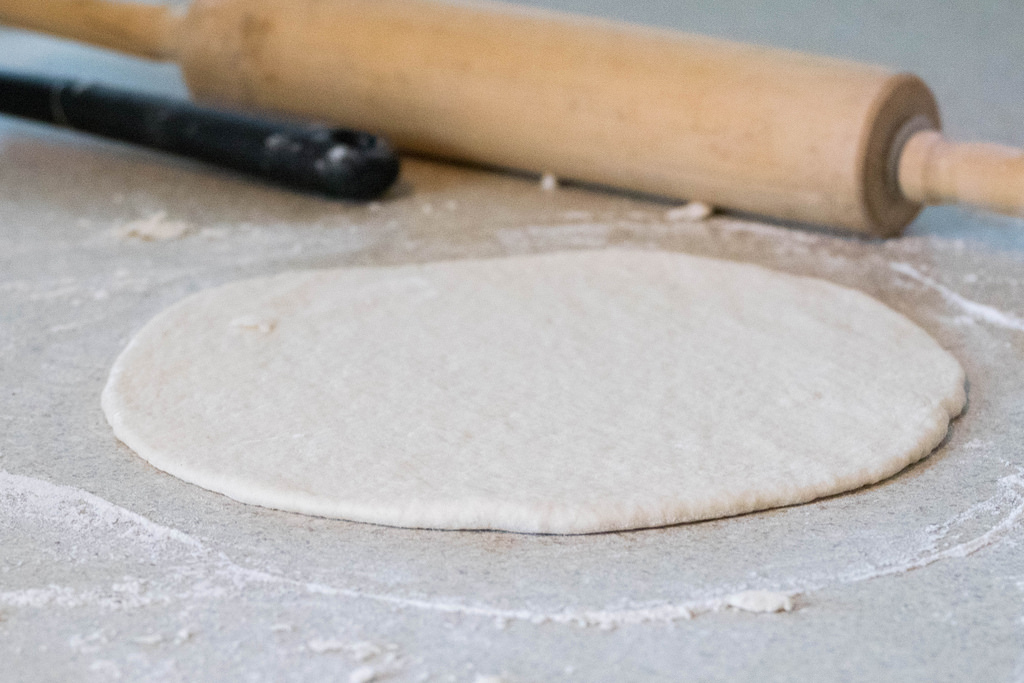 ***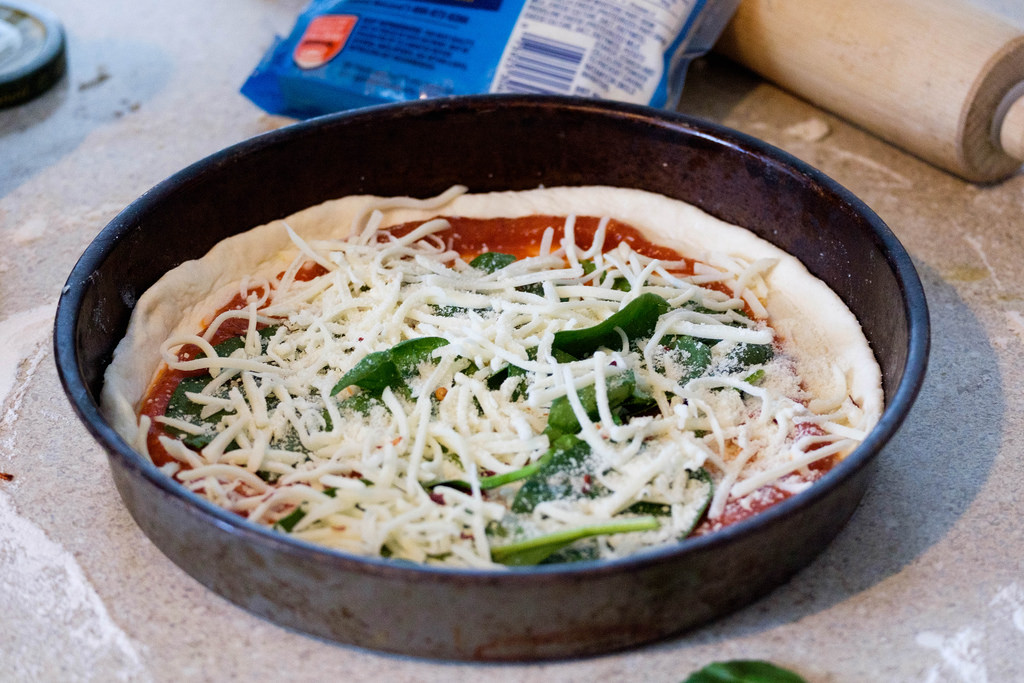 ***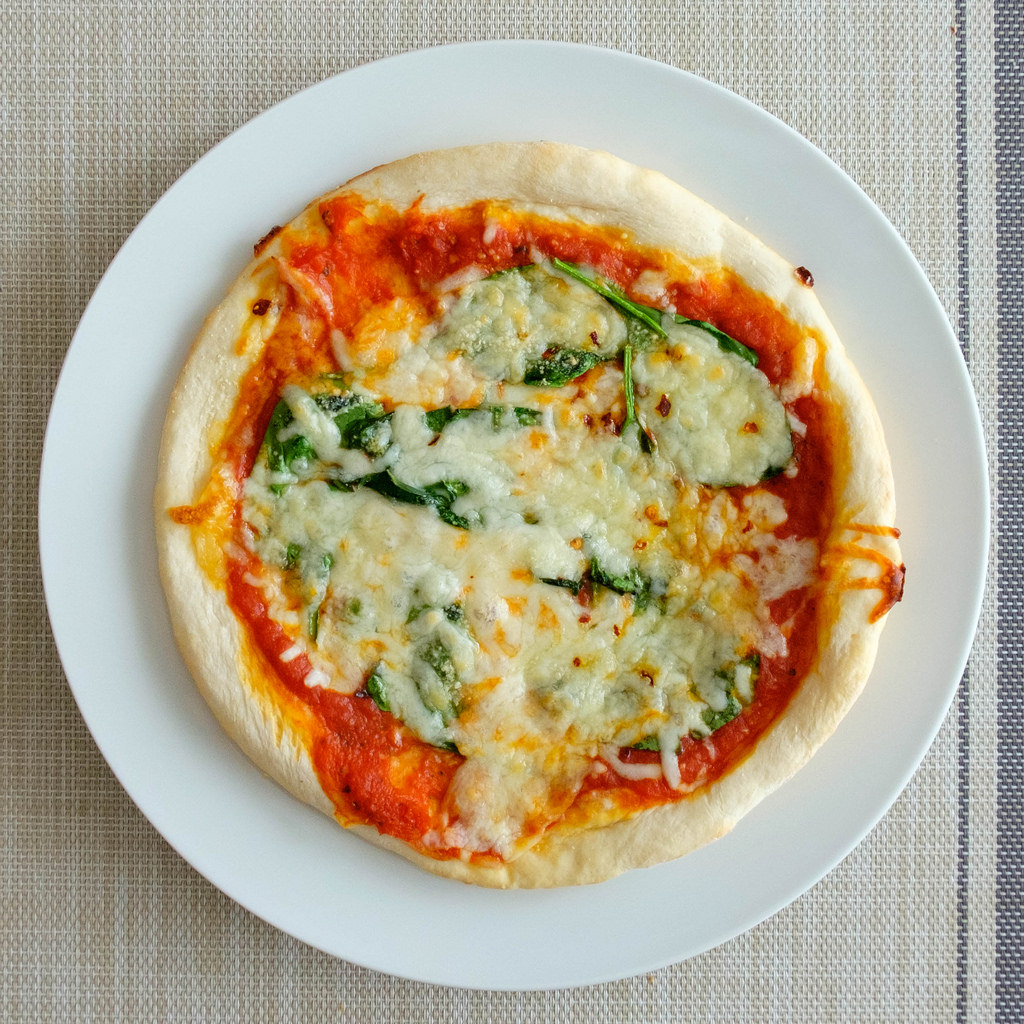 ***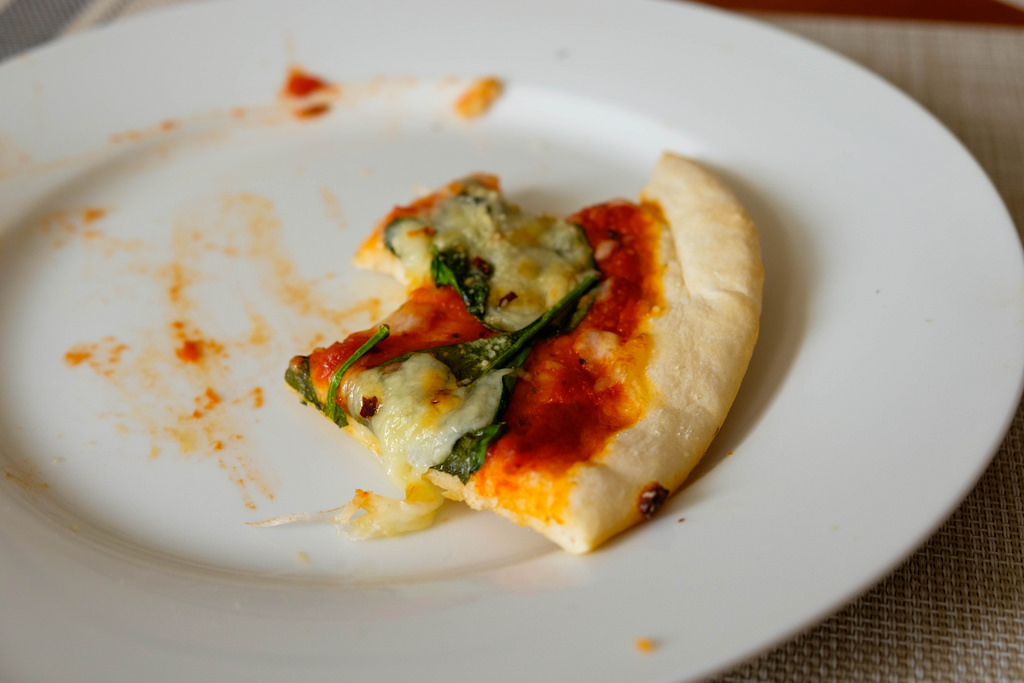 Note: This was just my experience in making the 2-Ingredient Pizza Dough. All recipe props should be given to the Slow Roasted Italian.