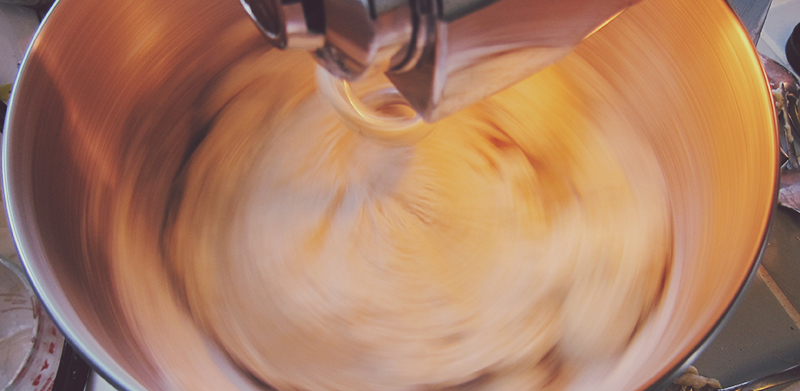 The stationary trainer is a strange beast. Hated by almost everyone and used by nearly as many, it allows for nothing but the vaguest feeling of actually riding your bike. In my opinion it's WAY worse than running on a treadmill. Running sucks whether you are being chased by a gang of unruly thugs, doing a 5K, a marathon or on the treadmill at the gym… it just sucks. I respect and admire the folks who do it and enjoy it, but it sucks. When I do it, it hurts, it feels dumb and  I ALWAYS think "this would be SO much better if I was on my bike."
Riding a bike, er, CYCLING is another animal. It is beautiful on so many levels it really goes beyond words. Mountain biking, cross, fat biking, gravel riding, downhill, road riding, BMX, track… they are all amazing and beautiful. Some I love, some I like and do more than others, and some I have never even done at all. But they are all beautiful to me. Riding a bike just rules.
You can't replicate the beauty of cycling on a trainer. It is what it is. It's what I call velosturbation; a mashup of cycling and simulated "pleasure" (for lack of a better word). Unlike actual masturbation, riding a bike on the trainer brings no pleasure in the end. Just boredom, loathing, hatred, bitterness, a sore taint, a numb dick (or lady bits if that's what you rock) and headset ruining sweat. It sucks. Yet I do it… EVERY FUCKING WINTER. And I did it again today.
Truthfully, I SHOULD have rode today. I think we may have had just enough snow last night to give some traction to the icy dirt roads. But I am a slacker and progressively sliding further and further into the winter Bell Jar. So, I chose to eat a leisurely breakfast, drink coffee and watch Spurs defeat Cardiff City (#COYS!). Then, I loaded up some Maiden on the iPod and rode an hour on the trainer. It was OK. There was no pleasure, just sweat.
As I type, I am in the process of making MORE homemade pizza. Making homemade pizza and Stromboli has sort of become my coping mechanism for winter over the past week or so. "Baking" is foreign to me. I can cook with the best of the Cat 5 Cooks, I just can't bake. But it is time to ease into all that by experimenting with different pizza dough recipes. Some have been super simple and tasty and some have turned out like shit. But, I am trying. Today, I am trying a dough recipe from laurenslatest.com**. So whilst my dough is doing its thing I am blogging and drinking beer. God, I love me some gluten. I am such a slut for anything with carbs and gluten… Thus, my muffin top. Fuck it.
NOTE: In hindsight it was probably not a good idea to talk about masturbation and cooking in the same post. My bad.
**UPDATE: I've made a few doughs now, and I have to say that this recipe from  laurenslatest.com has been the best so far. Nice and chewy, very good stuff.