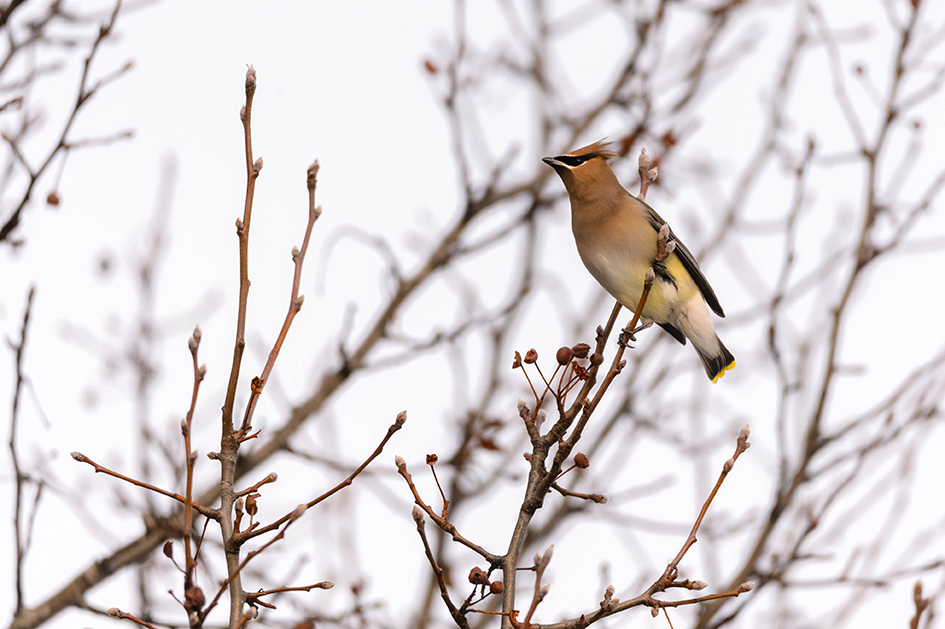 Thursdays, am-I-right?
As I've previously mentioned—like, 315 times since March 2020—there are no "real" days for me right now. But Thursday stood out for me for a few reasons;
The sun came out for about two, maybe two and a half minutes in the late afternoon. That's two-ish minutes more than at any time in the previous five.

I snagged a couple photos of my favorite bird (a Cedar Waxwing) in the backyard of the Cul-De-Sac-Shack while Lola was outside taking a dump.

I rode the magic Zwift® machine for over an hour, virtually "climbed" over 1,300 feet and turned into an actual sweaty, out-of-shape, red-faced freak (see non-bird photo below). S000 not a KOM!!
Fuck yeah, THURSDAY!!!