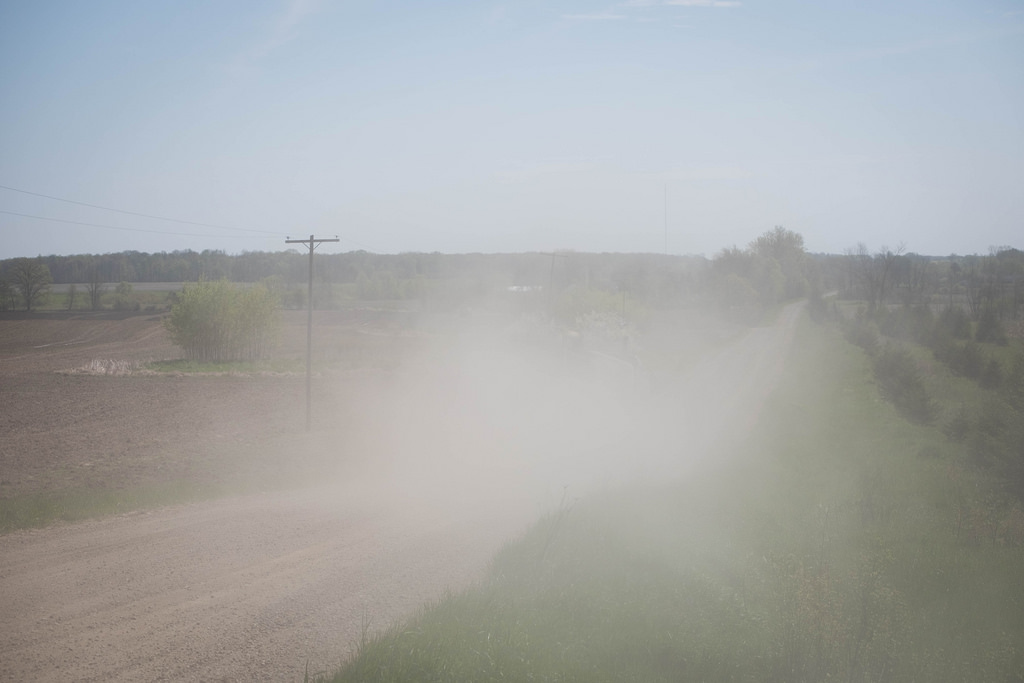 After two days of 30+ mile rides, I was tempted to take a day off, and get some actual work done on Thursday, but the blue sky and perfect spring temps lured me out onto the dirt roads like a seductive temptress. At least for a little bit.
I had some stuff that I wanted to–and needed to–get done, so I limited myself to a 22.5 mile, Better Than The Trainer Ride®. That seemed to work out perfect; it got me outside, burned a couple of calories, took a few photos, and still had enough time to actually get some work done.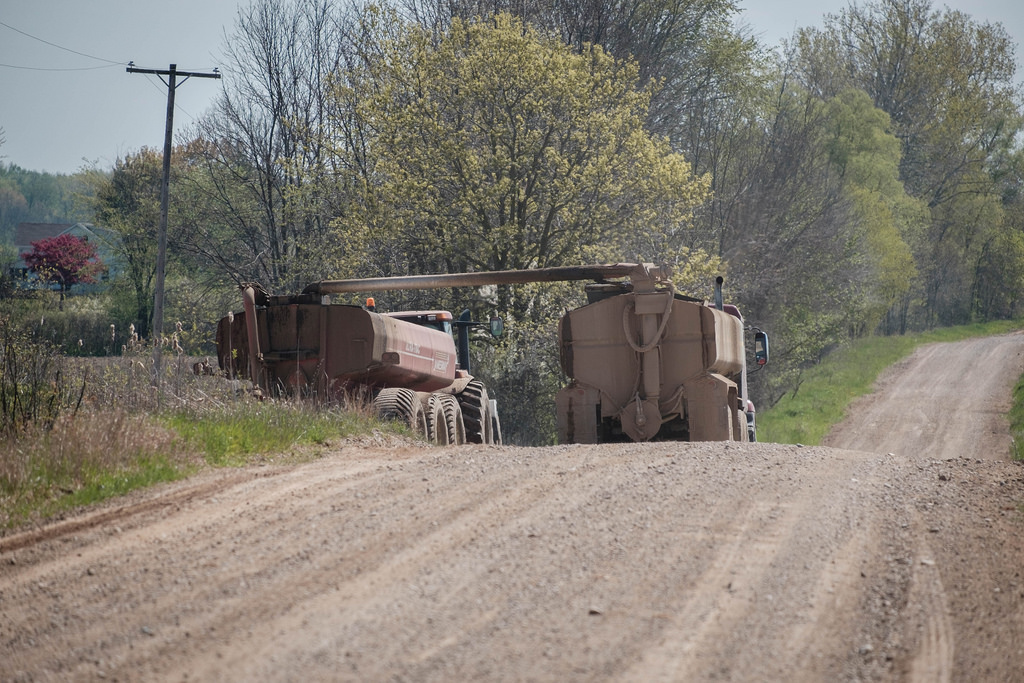 The weather has been dry long enough for the farmers to finally start getting the field primed for planting. Plumes of dust can bee seen all over as tractors till acres and acres of fields, and huge trucks hauling fertilizer to spread criss cross the farm roads.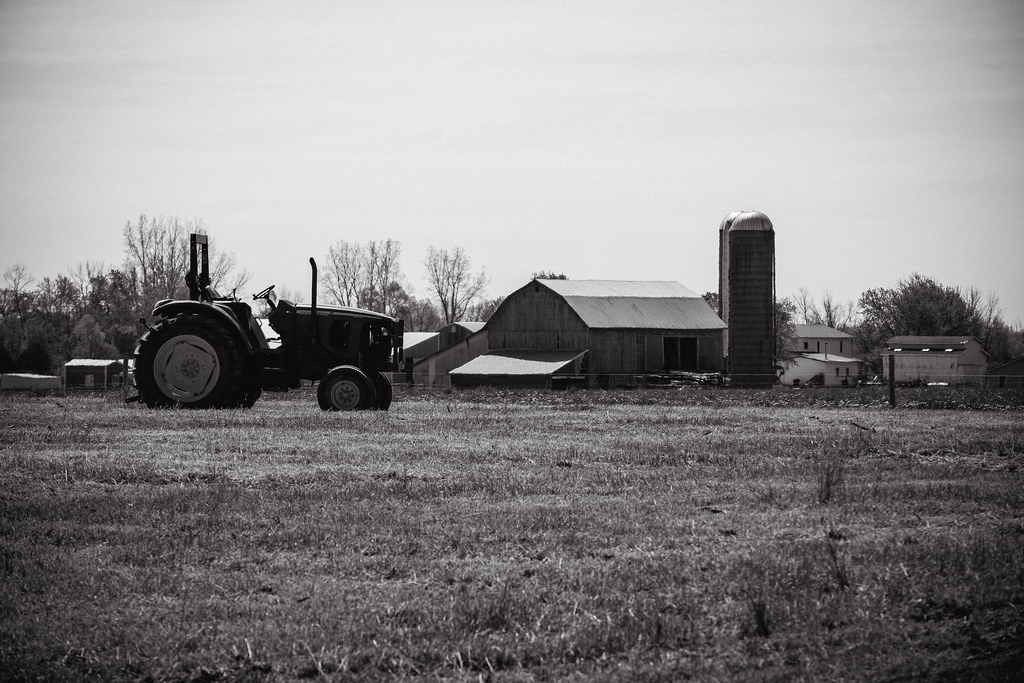 Growing up in a small town, farms and rural life are not foreign to me, but the farms in western PA pale in comparison to those I see here. Everything is bigger; the fields, the crops, the farms, and the trucks and tractors that make it all happen. This time of year serves as a reminder of just how much work the farmers do day in and day out, as well as a time to take note that we lovers of gravel and dirt road cycling need to remember to give the farmers the right of way out there. They're driving HUGE pieces of equipment, and are at work. Better to be safe than sorry, pull over, let them pass. 99% of the time you'll get a wave and a thank you. Not to mention it beats getter turned into lycra covered flesh mulch.
With all that said, it was a good day to ride. I just wish I would have had more time, and better legs. But it was good enough.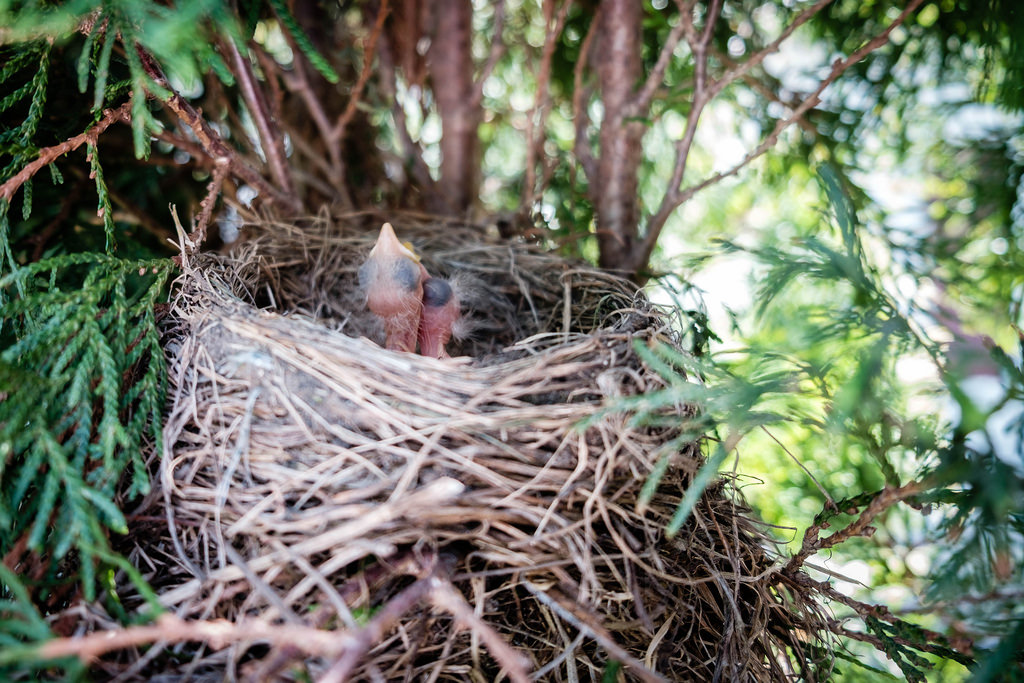 Later that day I went out into the backyard of the Cul-de-sac Shack to check on the robin nest that's in one of our trees. I've been checking on the eggs almost daily since I saw one of the eggs discarded on the lawn a couple weeks ago. It seems that in the last 24 hours they've hatched, and three newborn robins are now residing in the nest. Mom was out fetching worms to puke up in their mouths, so I gently peeled back a branch to get a photo of them. Only two are seen in the pic, but they were cooperative for the camera, and seemed eager for mom to get back with food puke. Wish them the best of luck.
B-Man has a busy tournament weekend coming up, which means Wifey and I have a busy weekend of  volunteering, driving, spectating, and photo taking. I might be able to squeeze a ride in between matches on Saturday, but I'm no super confident. Should be fun either way.
Skipping my Friday ride to catch up on a variety of projects.
Later.