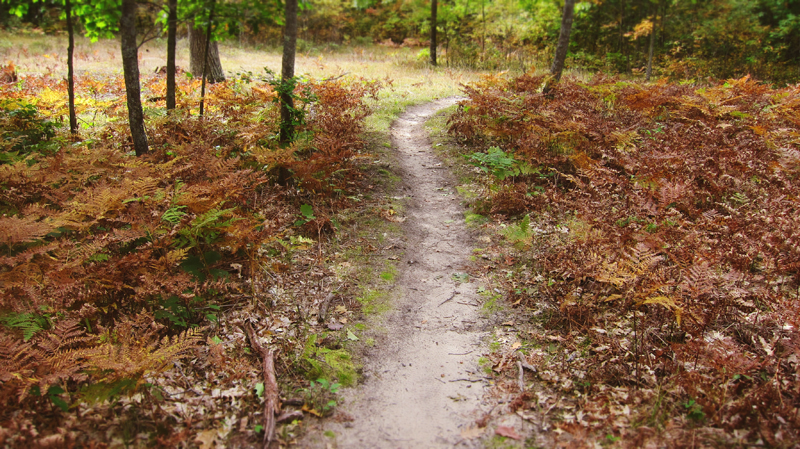 The past few days have been filled with three things: beer, football (er, soccer) and dirt. In other words, three things I dig.
I skipped riding on Thursday to drive down to beautiful downtown Alma, Michigan and pay a visit to Terry's Cycle where I picked up a Trek Farley 8 demo bike. I spent some time getting it dialed and had it out on the trails Friday morning for a lap at MMCC.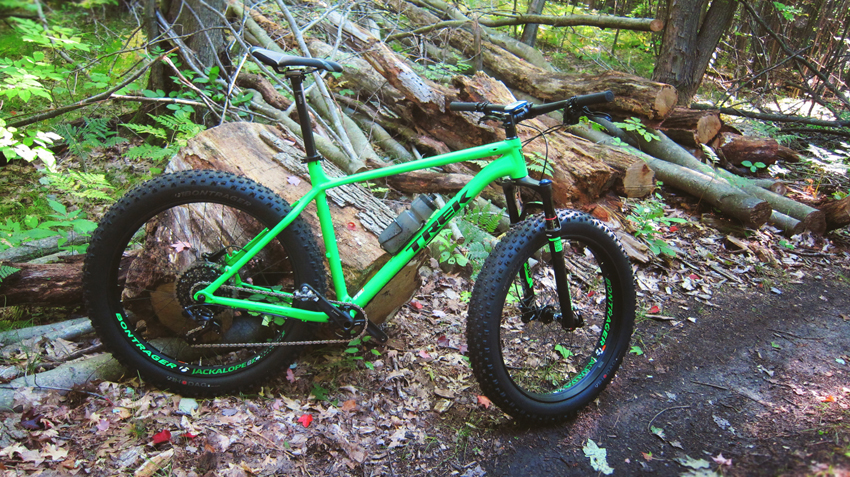 Trek's Farley 8 is SOOOOOO light compared to my heavy assed Pugs! It really is an awesome bike… sort of.
Let me say I am no fat bike expert and this is not a review, just MY personal opinions on my short time with this bike. I finally came around to fat bikes last year and thoroughly enjoy riding my Pugsley on snow and sand, however I am not the sort to experience that same joy on singletrack. Some folks do, there's nothing wrong with that.
The bad first:
First (because it's incredibly difficult to overlook), that green paint job sucks big, giant, hairy man balls. Who the hell came up with that color? Seriously Trek, fire whoever chose it. I like green but I'm not spending thousands of dollars on a bike that looks like a booger, that was molested by a victim of a nuclear meltdown, then shat out of an alien's ass. Beyond the aesthetics (or lack there of) of the bike, my next qualm is the Bluto fork… sigh [me, head in hands].
I just don't get it. For me personally, a fat bike is for two things: snowy shit and sandy shit. I occasionally ride the Pugs on dirt just to mix things up, but the only reason I rode singletrack on this demo was because I lacked both snow and the time to get it on some of Michigan's sandy ORV trails. Like I said, I know some folks love riding their fat bike year 'round on everything– I am not that guy. Just like when I'm hiking and think how much fun I would be having if I was on a bike, when I ride a fat bike on singletrack I think how much fun I would be having if I was on one of my normal bikes. I have always found a fat bike's low PSI tires more than enough suspension for my rides on ice, snow, sandy ORV trails and occasional forays onto singletrack. Don't get me wrong, this is a fine, FINE bike with a swell component group, but for me, a suspension fork on a fat bike is like wearing a condom to masturbate. Why?
I did a 15 mile loop and for more than half of it I rode with the fork locked out (even through the lumpiest, rockiest sections). The fork made NO difference to me, it just added weight and annoyance. Lose that fork, replace it with a rigid carbon and save two pounds or more.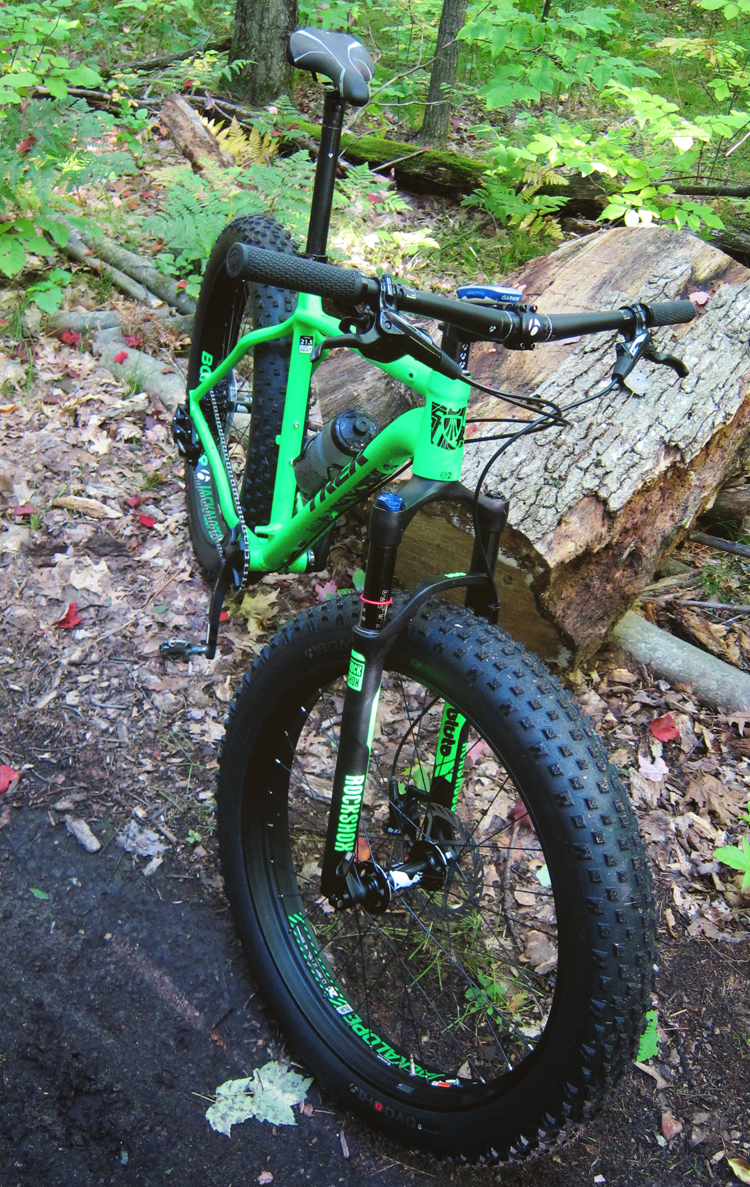 The Good:
On the plus side, the Bontrager Jackalope wheels were AWESOME. Despite their girth (and splashes of that green!), they spun up quick (for fatties) and while I was rolling tubes on the demo, they are tubeless ready. WIN! Sadly, these wheels are ONLY available on the Farely 8. The 6 comes with SUNringlé rims, lower end tires and "whatever" hubs. That sucks the same aforementioned big, giant, hairy man balls. I believe you can purchase the wheel set separately, but by the time you buy them, you might as well have just bought the 8.
The SRAM X1 11 speed drivetrain worked super well too. The only thing I am leery about is the cost of replacing the cassette. Yeah, that would be a $300+ replacement. Yikes!
The bike rolled much faster through singletrack than my Surly Pugsley, and it felt more like a "regular" mountain bike, but at no point did I think it performed better or could replace my Superfly or El Mariachi for singletrack fun. I am sure the Farley 8 would make a great rig for someone looking to ride EVERYTHING on their fat bike or race more competitively through the winter. It's no doubt is in direct competition with the Salsa Beargrease and a few others for those looking for a fat "race" bike. On the shop scale the XL bike came in at 32 pounds. Lose the tubes and replace the Bluto with a rigid fork and you're probably looking at around 28 pounds or less. For the size and girth of the bike I think that is pretty respectable.
Having said that, barring some unforeseen Devine intervention, the Farely 8 will NOT be in my future. The cost, color and the fork make it a buzz kill for me. IF I were to get it, I would need a GREAT deal, someone to buy my Surly for more than it's worth [it is currently for sale], someone to buy the Bluto fork so I could replace it with a Salsa Makwa fork (or similar thru-axel fork), and maybe look into painting over that hay-fucking-noose green, even at the risk of voiding a warranty.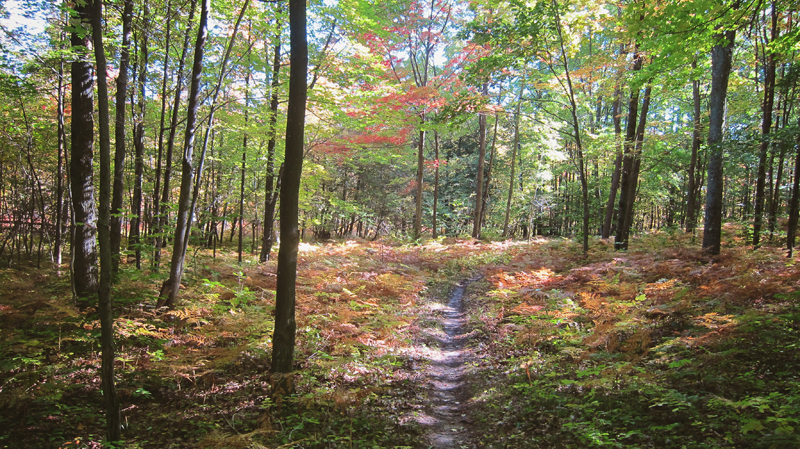 So where does this leave me?
I definitely want to upgrade my fat bike for this winter. However the 8 is not the rig. I will probably go with the Farely 6, save roughly 10 pounds over my Pugs, make a few upgrades and part swaps here and there and call it a day. Especially since I really only plan on using the bike to survive the winter by doing a  few races and riding snow-covered dirt roads (snirt roads) until spring when I move back to my regular rigs.
For the record, why is there no Farely 7? Shouldn't there be SOME mid-ground betweenst OK components, shit wheels and a rigid fork and hight end components, light, tubeless ready wheels and a redundant shock on a fat bike?? Sort of like Specialized did with their Fatboy line. Something tells me there was to be a 7 but shit went pear-shaped somewhere along the Trek corporate line. Maybe I'm wrong, but I doubt. They really should have a better option for those of us not wanting a Bluto.
All photos are by me, taken during Friday's demo and during my ride Sunday on the Superfly FS.