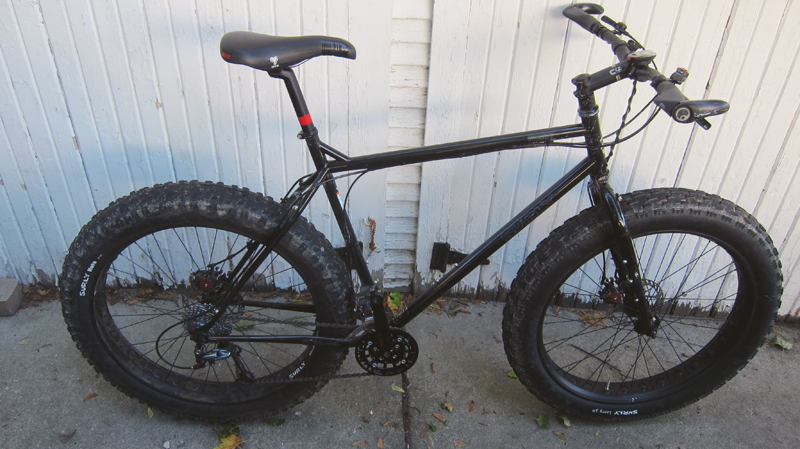 Well, it hasn't even been a year and I am selling the Pugsley. No, not because I haven't taken to riding girthly wheels, but because I have.
With temperatures dropping it's time to think about how I am going to survive another Michiganderburgh winter. Last year that plan involved the gym and XC skiing, until I finally got my cheeks on the Pugs (AKA The Musk OX) in late January– that changed everything.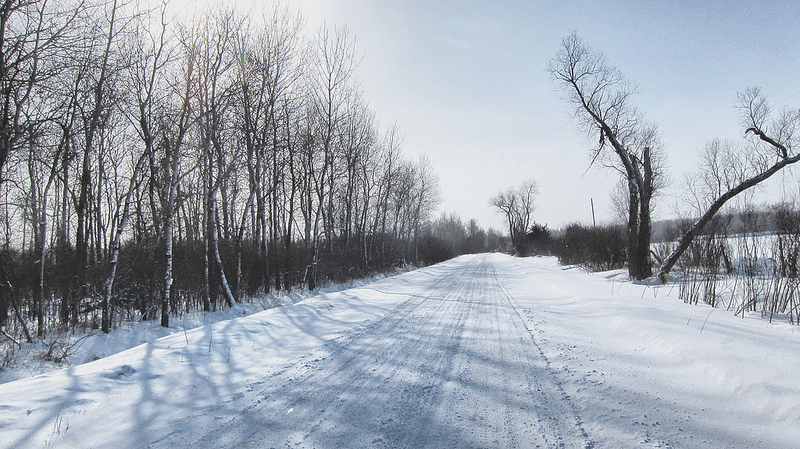 Once the Musk Ox entered my life winter became tolerable and borderline fun. Despite gains in strength, the gym grew to feel ridiculous, my stationary trainer was used less and less, and the crap XC skis that I pretty much hated anyway got thrown in a corner of the basement and forgotten about. I now found myself putting on layer upon layer, upon layer, upon layer of winter clothing and getting outside.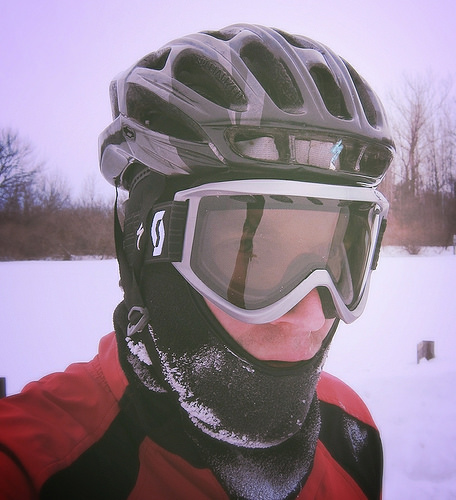 Not that I didn't ride in the winter before, I've done my share of cold weather and snow filled rides [as seen here], but they were never done with the same confidence or efficiency that the Pugs allowed. So, with more races coming, more trails being opened to fat bike use in the winter and another long winter ahead, I am planning now by selling my Pugsley and moving to a different ride, because as much as the Pugsley did for me, it was still a LOT of bike to haul a LOT of me around for too long. It was a great bike to introduce me to fat bike riding (in the winter), however I'm looking to shed a few pounds and at this point it seems easier for me to sell the bike than for me to lose weight!

The bike is in very good condition, was rode mostly in the winter, scratches are at a minimum and I just had the cables, cassette, chain ring and chain replaced. I am hoping to sell it local to avoid shipping costs, but will ship if I have to. You can check out the Craigslist ad HERE. Feel free to pass on the ad to any large framed peeps like myself (6'1″) who may be looking for a fatty on the cheap. BIKE IS SOLD!