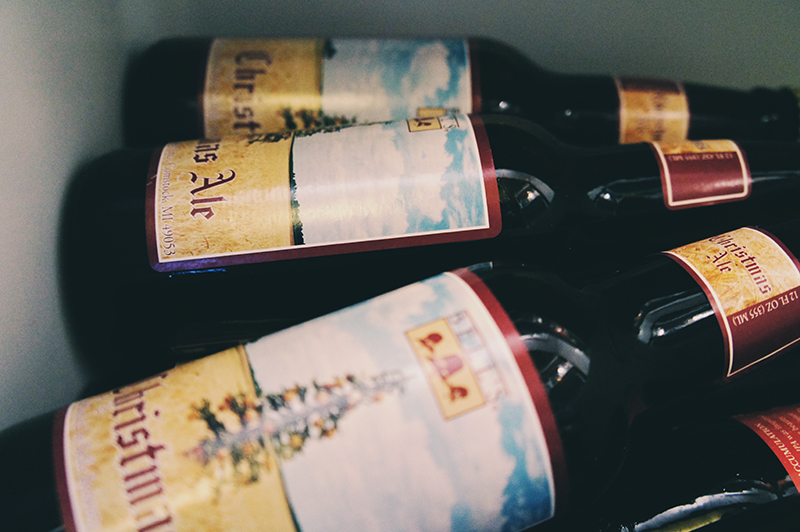 Bell's beers are brewed here in Michigan, but I wouldn't say they are exactly local (in the 989) with the brewery located a couple of hours southwest in Kalamazoo County. However they are more local than I had though! It turns out that the 2-row barley used in their Midwestern Pale Ale, Christmas Ale (seen in my fridge drawer above) and Harvest Ale is grown just a few minutes from my house on a farm down in Shepherd, Michigan. A farm that I have no doubt passed at one time or another on my rides. Of course I've ridden by so many farms, they all start to look alike.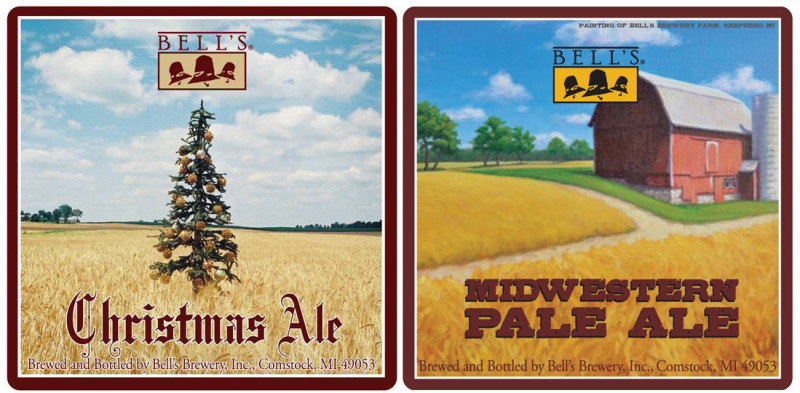 As you can see, the Shepherd wheat field and farm are both depicted on the labels of the Christmas Ale and the Midwestern Pale Ale. It's pretty neat to know that beer that I enjoy quite often is made with ingredients grown just minutes from my home. You can see more about the Bell's Brewery Farm at bellsbeer.com.
By the way, Bells' Christmas Ale is one of my favorites of the season. It's unusual in that it doesn't have all the spices that one comes to expect in a Christmas beer, yet the lack of hops and the malts they use somehow give it a bready, candied toffee/carmel-ish taste that is very Christmasy and reminiscent of a Scottish Ale. I didn't think I would be into it, since I usually like either BIG hoppy IPAs and Oatmeal and Imperial Stouts, but I am digging it.