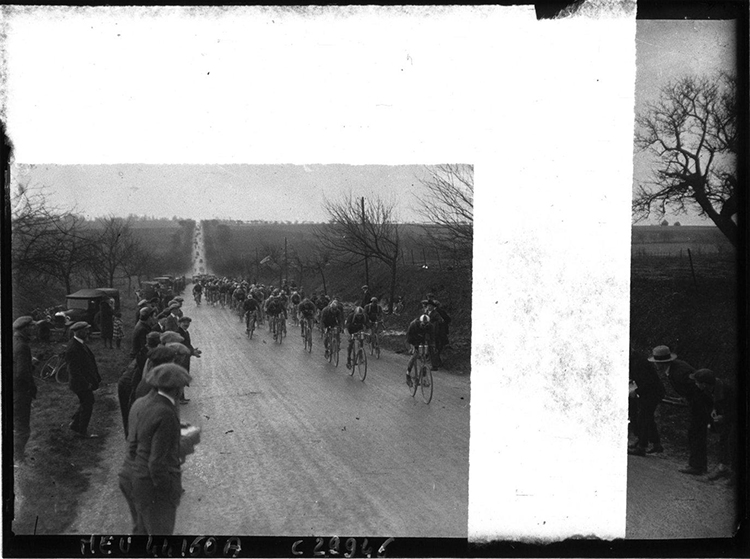 If you can look at this photo from the 1927 Paris-Roubaix and not think it one of the coolest photos you have ever seen, I will politely ask you to never visit my blog again (not really). Thank you.
The pic has it all: rain-soaked muddy roads, vintage badass cyclists and a fucked up look straight out of a David Carson wet dream. I freaking love it. In a strange way, it almost reminds me of some of the awesome photos David Gabrys took for XXC Magazine No. 12's feature on the Almanzo 100. (except David's had no film issues, were in color and taken in Minnesota).
If you look at this photo long enough you can simultaneously hear the wonderful sounds of cheering fans, rubber on mud and the horrible sound of bike parts crumbling away with every pedal stroke.
Look at it, love it, worship the badassness.
Photo: 1927 Paris-Roubaix, gallica.bnf.fr/Bibliothèque nationale de France