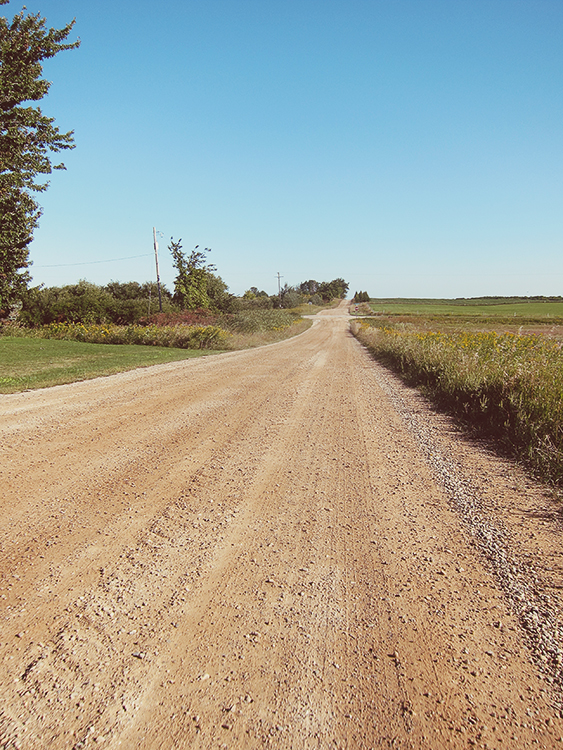 Another coating of snow, ice and slush overnight has made me a bit lonely to get out on the dirt roads. Sadly, a ride on roads free of ice and snow doesn't look like it will be happening any time soon, so today I wasted some time THINKING about riding and pulling the velo-trigger on making a tire change.
For the past few years I have used the Ritchey Speedmax 700 x 40 cross tire on my Jake The Snake SRB™ (Shit Road Bike) and they have worked well but tended to wear out quickly due to the amount of pavement I ride in conjunction with the dirt and gravel roads that surround me [a 50 mile ride may have 10 to 15 miles of pavement]. Things got a little worse late last season, my rear tire was worn down a bit too much and I started to have issues with punctures. Being in a cheap ass frugal mood at the time I switched back to the ridden once Continental Speed King 700 x 35s that came on my SRB™. I found that the narrower 35s worked just fine on our packed dirt and sand roads and their minimal amounts of gravel, but since they are cross tires and not shit road tires they wore out faster than a hooker's mattress. Then the snow came and I forgot all about tires.
Fast forward to today, I did some poking around and some review reading and ordered up the Clement X'Plor USH 700 x 35…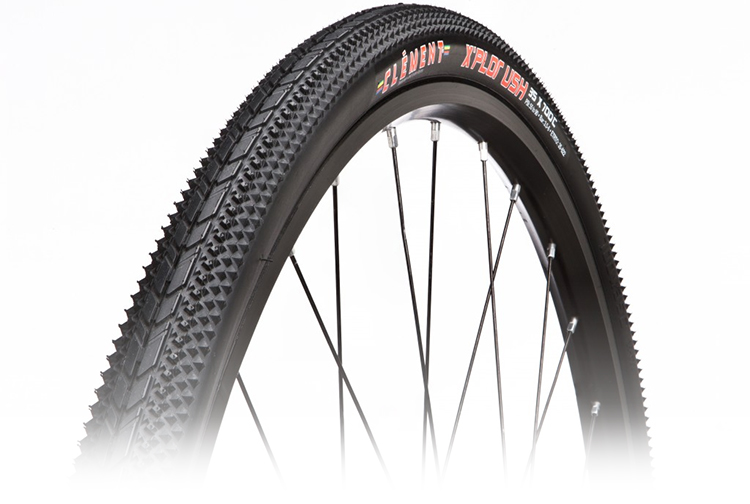 I am not keen on change but from the looks of the tire, it is pretty much exactly what I am looking for: a smooth center allowing for fast rolling on pavement and enough grip to handle the dirt roads. I'm not sure how they will handle the sandy sections or some of the washboarded roads, but so far the only tire I've found to handled those easily was a 29 x 21.1.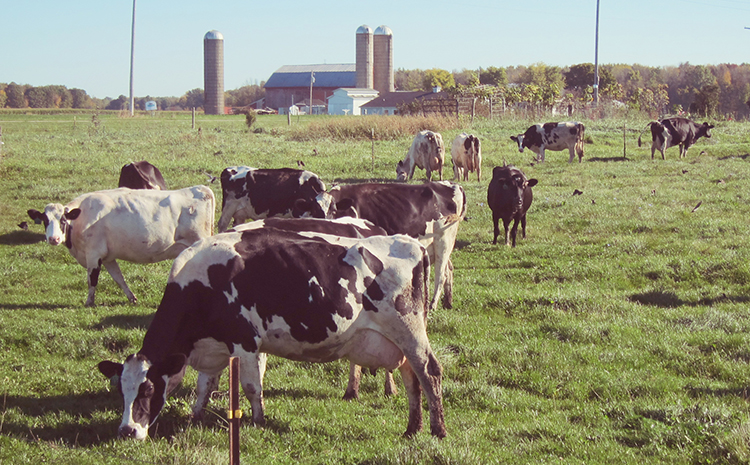 I will be anxious to try the Clements out and once again get out amongst my friends the grass-eating, ever crapping cows, but I have a feeling it will be a while before the dirt roads are in any shape for a cross/SRB™ tire. Depending on what sort of spring we get, it could be late April before any bike other than my hard tail is used!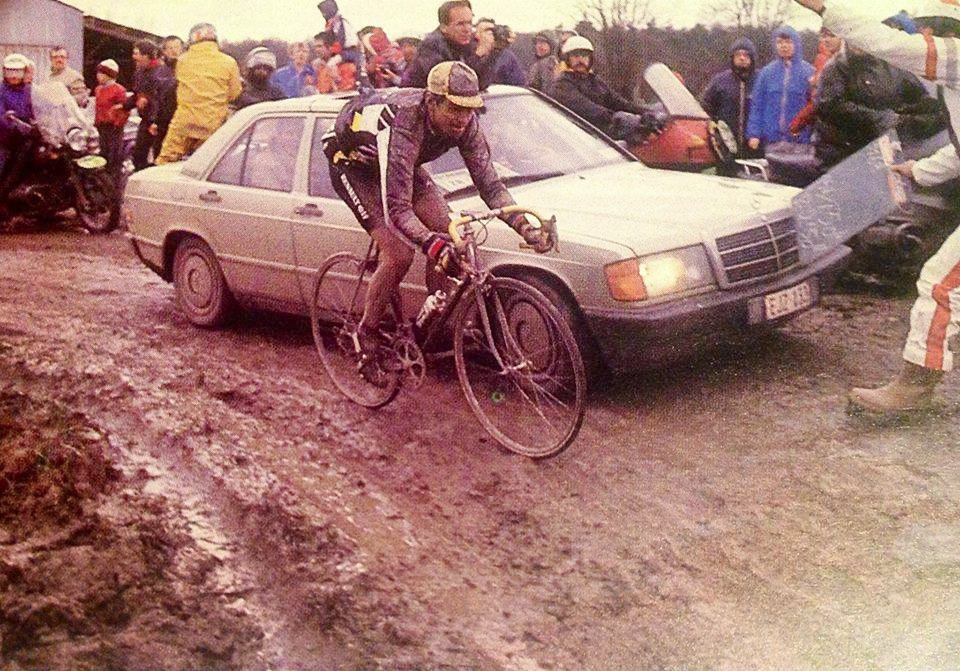 Of course pics like the one above make me want to get out as soon as possible and hear the spackling of mud beneath my wheels and enjoy the feeling of icy cold water entering my chamois padded poop chute…  I just hope there isn't a Mercedes Benz, multiple motorcyles, photographers and a man giving me split times surrounding me at the time. Especially the split time dude… seeing how slow I go is the LAST thing I need to see.
Bring on fresh rubber, bring on spring!