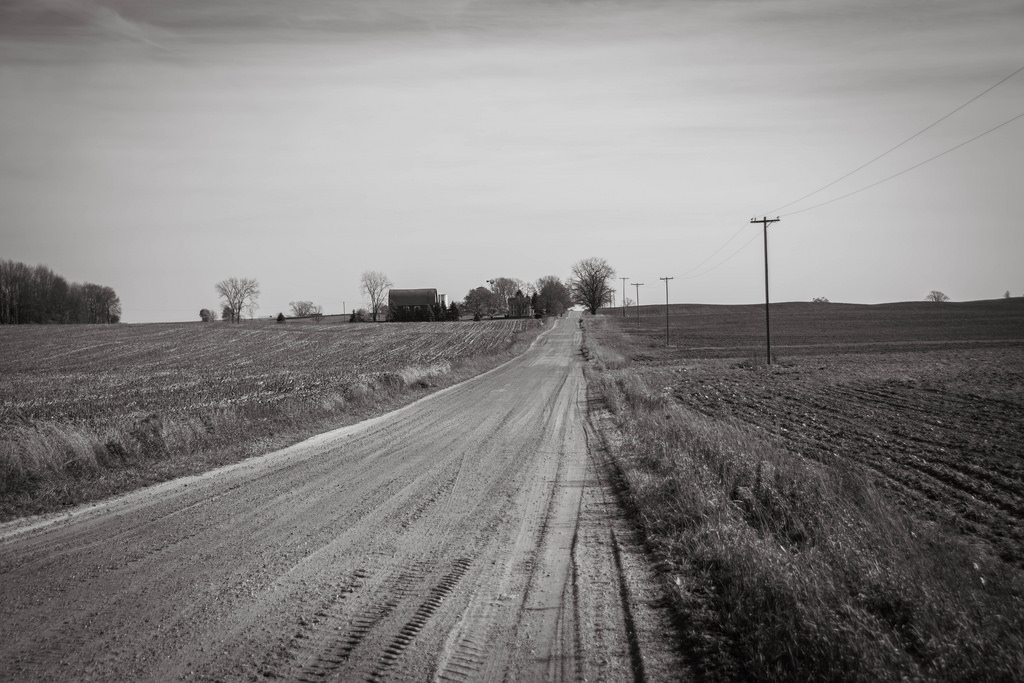 Friday and Saturday this week were like night and day. Friday it was 70˚ and I rode 30 miles in shorts and short sleeves under a blue sky and sun. Saturday it was dark and gray, the wind was gusting, and it was blowing rain and snow most of the day.
The snow I can take but riding in a 37˚ rain it the last thing on my to do list. So, I spent the morning watching footy, then climbed on the treadmill for a 3.5 mile lumber and then strength training. It was one the better workouts I've had in a while, and as a bonus I got to watch Spurs (my adopted EPL team of several years) make an amazing comeback to beat West Ham yesterday.
As I schlepped around the house pre and post workout, looking out the window at the rain and snow, it made my ride the day before seem ages ago. And as I type this it seems like it never even happened. Good thing I took some pics.
All but a few fields remain intact, and the fall harvest is nearly complete; the trees are nearly all bare, and soon the landscape will become bleak and colorless, and remain so for the next five months, only taking breaks for the white snow to freshen it up.
The warm temps came with a price in the form of a steady wind from the south, so the return trip home was filled with some mild cursing. However there was some gratitude for that steady wind not having a wind chill attached to it.
It wasn't until later in the day that I realized that other than visiting the birds on the back deck, I didn't leave the house. I hate when that happens, but in the end I was content not to be cold and wet for no reason.
I slept way too late this morning, but happy to see there is no snow or rain coming down. The cold temps remain, but I can deal with that, especially once I dig my Lake winter shoes out of storage and find my other cold weather gear. Once I do that I will somehow motivate myself to get out for a ride. Or not.
Later.