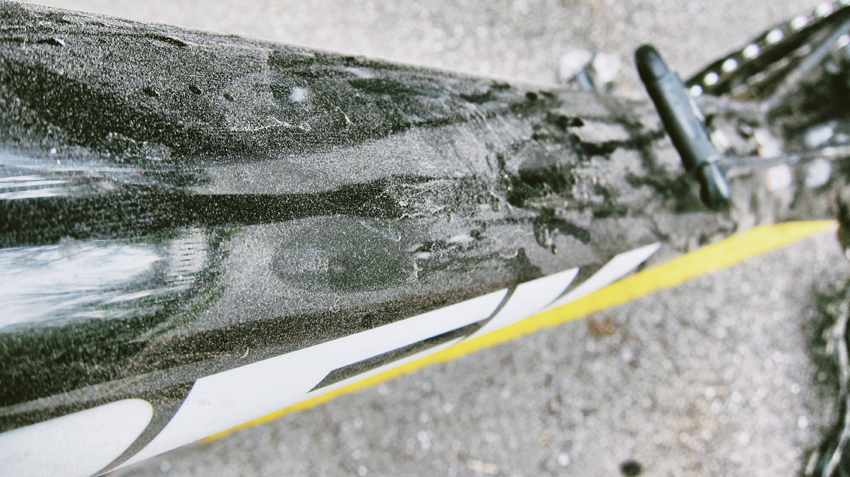 I hadn't planned on riding today, but I started putzing around making adjustments to my cleats and riding position, attempting to relieve my ongoing lower back issues and decided I didn't want to wait until tomorrow to find out if I am heading in the right direction. So I did a short and sweet-ish 10 mile singletrack loop.
Overall I was pretty happy with the way my back felt. Ten miles isn't much of a test, but it was enough to make me think that I am indeed going in the right direction, since the past few singletrack rides I've done, I've thought about quitting at about mile two and would stop ever few miles to stretch out my back and cuss my continued existence on the earth. There was none of that today and the only stopping was to make some slight trailside adjustments and to throw a wiz (the coffee I drank on the way tasted great but did little for my lap time).
I am feeling better and better about potentially solving the fit/positioning issues that I have been experiencing. Funny thing is, I have nearly gone full circle back to the bike's original state. It seems what I THINK my position on the bike should feel like and what it actually should BE may differ. Only time, miles and continued stretching and core work will tell.
I had my camera with me but was more concerned about my position and any potential discomfort from the tweaks. So, the only pic is the one I took in the parking after the ride of what carbon looks like when it plays with my ham gravy sweat and dusty singletrack trail. I'll take this as an indication that summer has finally graced Michiganderburgh with its presence, thank you very much.
Later.