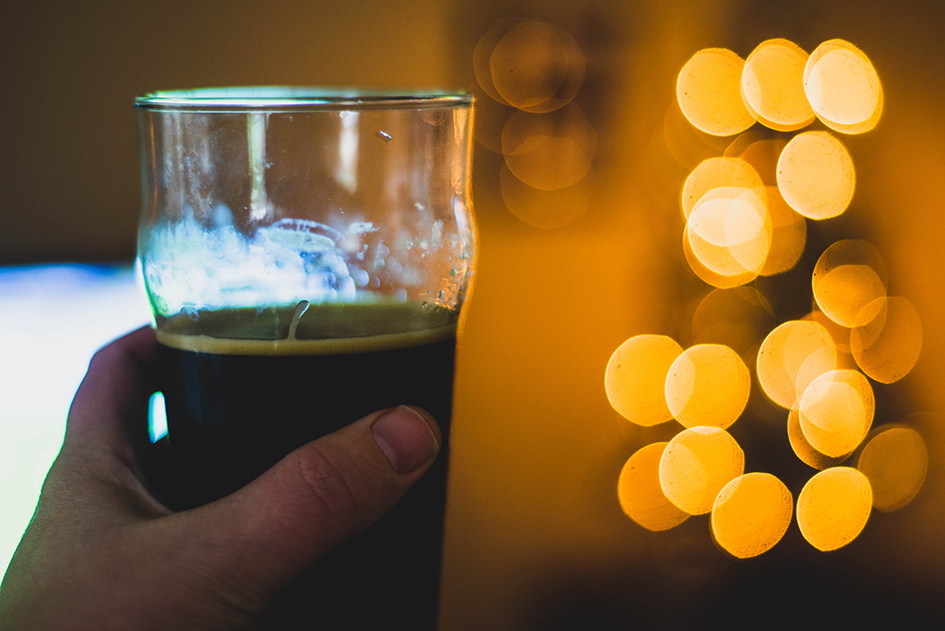 After a week containing some unusually sunny skies, darkness has descended upon Michigan. Literally, it's fucking dark out, like all the time.
Many Michiganderburgherites will blame weather patterns; low pressure, high pressure, or no fucking pressure what so ever! Others will blame lake temps, ocean temps, and or rectal temps (Looking at you, Gratiot County). While many others will lay unfounded, unscientific, and frankly unrelated blame on the fact that bars and bowling alleys are still closed due to a diabolical leftwing masterplan devised by our governor to bring the "Beers and Balls" industry to its knees for reasons far beyond the spread of the deadly COVID-19 virus1.
No matter who you blame2 it's dark out, and my noggin is working unpaid overtime not to fall into a pit of despair and pick up a 30-pack of Popov, but I got this.
I got this because a little cold and darkness is nothing I can't deal with; I'll up my vitamin D intake, light foo-foo smelling some candles3, and turn on the Soiled Chamois approved Christmas tree lights. I'll watch late afternoon Champion's League football as the sunless sky turns to night, drink a few beers, make dinner, edit photos, listen to music, and steal snuggles unsolicited, sexually inappropriate touches from Wifey. I will enjoy and find comfort in Ma Nature's way of saying, "It's wintertime, fool, embrace the lazy, crack a beer, endure the darkness, keep expanding your mind (not code for smoking copious amounts of legalized in the State of Michigan weed), and you will be rewarded (in 6 to 8 months) come spring." Hmmmmm, that seems like a long time, but OK, whatever you say, girl.
I think I need to go outside, expand my mind, and maybe pick up a pint Mango Peach Swirl down at Gretchen'z™ (formerly known as the Green Spot Bar and Grill).
Later.
NOTE: I wrote this the day after finding out some heavy shit happened to the brother/brother-in-law of some dear friends of ours. Sometimes I need to lose myself in being a goof to slow down the digestion of horrible news. However, that doesn't mean that my thoughts aren't with them during this time. Love you guys.
---
Many on the far right (apparently 47.8% of Michigan) believe that Governor Whitmer is wielding her executive powers to unleash calculated revenge upon the State's heavy ballers for her failure to make the 1987 Forest Hills Central High School Bowling team (Roll Rangers, Roll!). And to close down as many bars as she can and replace them with chains of taxpayer-funded, liberal-themed reeducation centers disguised as fat-free frozen yogurt shops; sort of like Applebee's, but with tasty fat-free yogurt and subliminal leftist mind-control messages—read by the buttery smooth voice of Barack Obama—backward masked within AM radio hits of the 70s and 80s.
After two cups of Gretchen'z™ Mango Peach Swirl and toe-tapping to

I Love a Rainy Night

, I'm partial to blaming Trump as I filter out the hallucinatory images of a naked William Barr driving an ice cream truck past a playground full of kids that were forcefully projected into my brain via the payment card reader/neuralyzer.