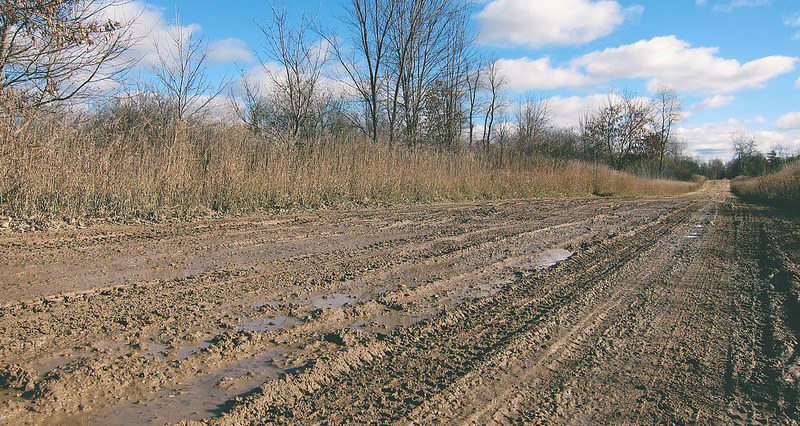 As I mentioned the other day, I would not be joining my friends, and 2.5 million other riders, to race in the cold and mud of the Iceman on Saturday up in Traverse City, but I did get another couple hours of gobsmacking dirt road riding in on Friday.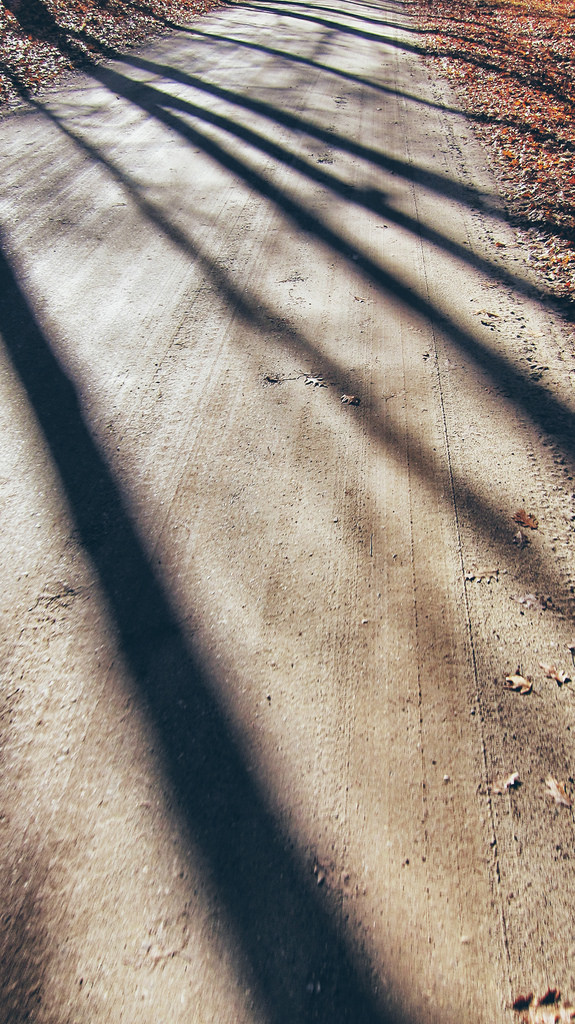 I once again rambled on my Farley fat bike and rolled over everything from hard packed wet sand to deep mud turned to a stew of mud, water and horse feces from car, farm equipment and Amish cart use. Whenever I ride on the muddy roads I always think about the images I've seen in World War I and II documentaries of tanks and vehicles dealing with the winter and spring mud of Europe.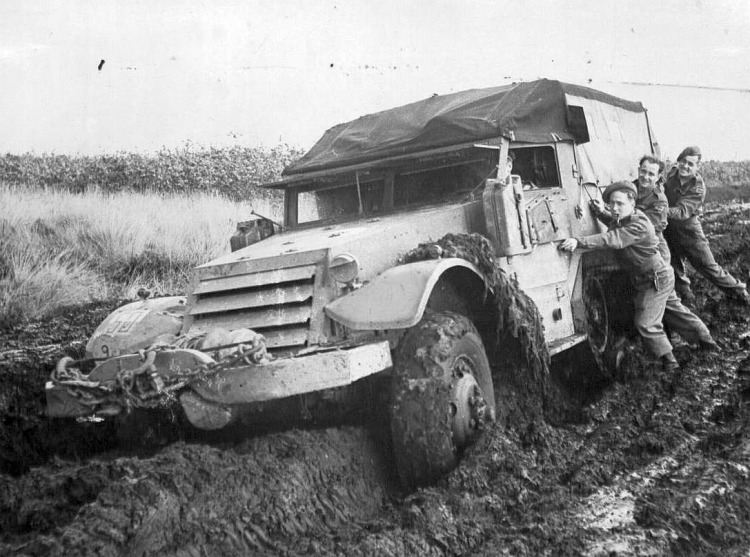 Thankfully there was no one trying to kill me (yet) and I never needed to have the Farley towed out of farm road ditch.
It was nice to get out and enjoy some blue skies and sunshine, especially since Saturday and the forecasted days ahead are to be giving little in the way of sunshine, but a lot in the way of gray skies, rain and snow.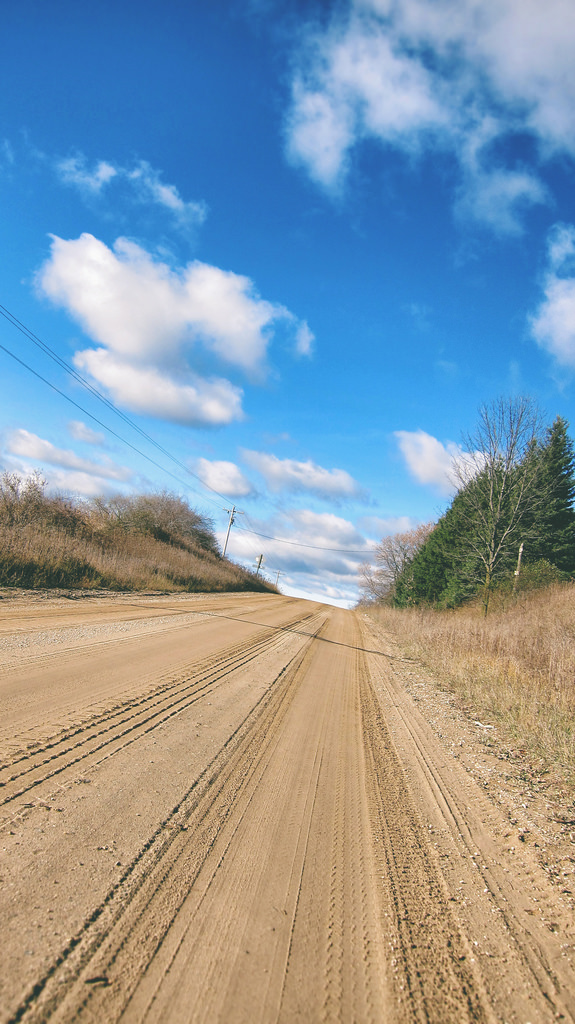 For the first winter in my life I am entering a winter with a fat bike at my disposal, this is making me more hopeful for snow rather than rain as we move further into November. I just hope the winter isn't QUITE as bad as last year, when we got snow just before Thanksgiving and didn't see grass again until late April. That made for a LLLLLLLLONG winter.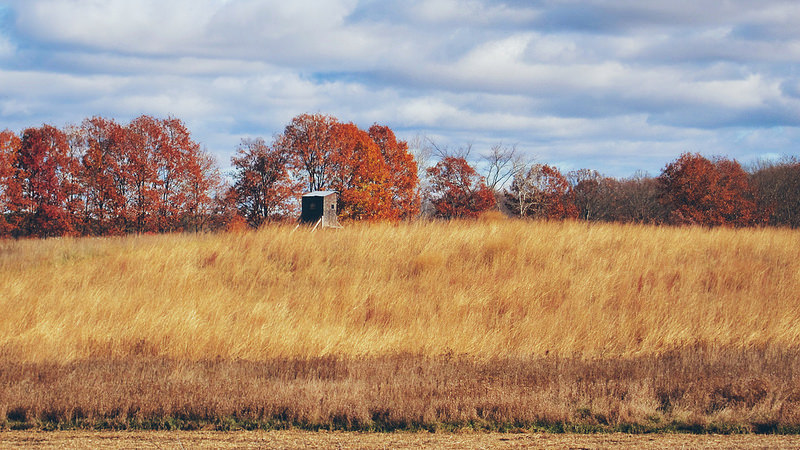 I haven't really checked my files, but I think I have more rides on the Farley than any of my other bikes since I picked it up in early October. The rides have not always called for it, and I'm sure there is more than a hint of Newbikeitus that has me mounting it for things like a two hour dirt road ride, but it's been swell to ride and has made my forays onto our muddy dirt roads quite easy. Sure, it's a lot more bike to haul uphill, but it makes bombing through the deep mud and sand way easier. I'm sure that will wear off in time and I'll be back on my El Mariachi when the roads are void of snow.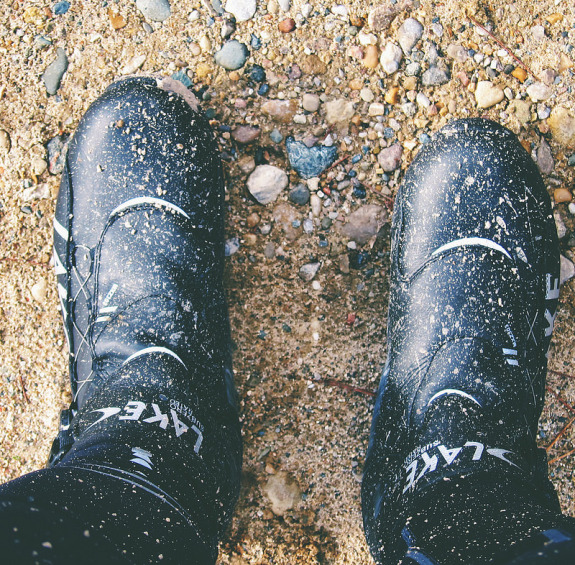 Friday was the first ride using my new Lake winter boots. The temps for this ride were in the high 30's and low 40's at ride time with a steady breeze (of course) and lots of mud. I wore just a thin all season wool blend sock and my feet were dry and toasty the entire time. The real test will come in the weeks and months to come when ride time temps will be in teens and single digits on occasion.
Side note:
Not that anyone needs or cares to know, but given the fact that we're approaching the scrotal end of fall and inching more towards full-blown winter (a time when I am more prone to just say "fuck it") I have been damn happy with my past week of "doing stuff." After yesterday's hour treadmill workout (where between a 5 minute warm up and 5 minute cool down I do 50 minutes of 5 minute intervals where I walk for 1 minute/run for 5) I ended up with 9 hours of cycling and treadmill work this week. Along with that, I also improved my diet a good deal. While I can't say I've lost more than a half pound, I can say I am on my way to being the fittest fat man in America.
Hopefully the crap weather predicted for the week will allow more hours of doing stuff and less hours of cursing my current pant size.
Later.