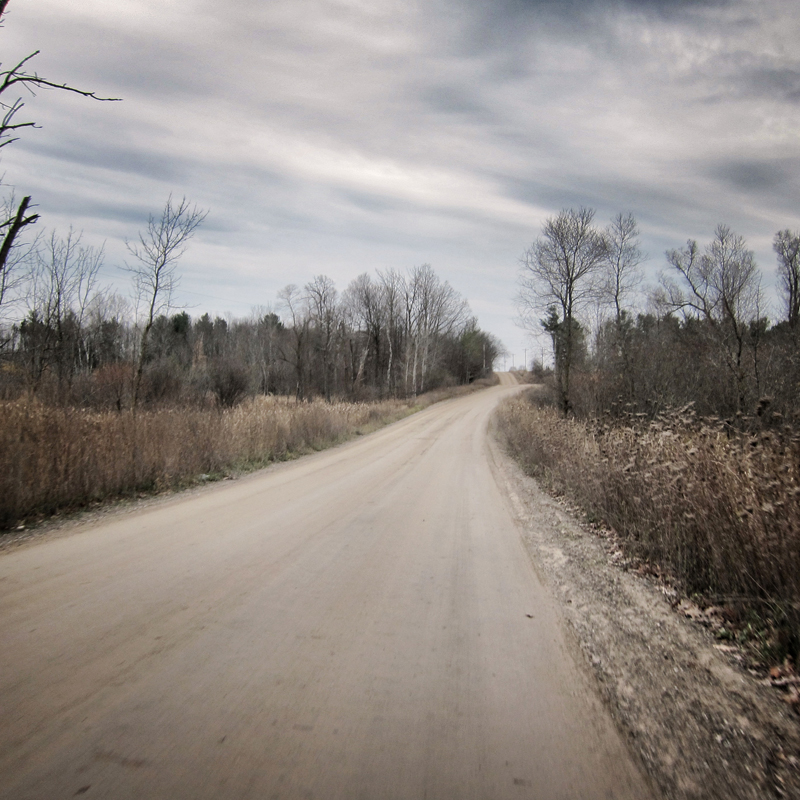 I often use the phrase "doing stuff" here on the blog, for those who don't know, that's my code for working out or riding my bike. Some folks call it training, and there was a time when I too called it that too, but since my days spent unsuccessfully racing my bike are all but over–save for a few races here and there–I just like to say doing stuff.
With that unneeded explanation out of the way, last week I got in some above average hours of doing stuff; roughly seven hours spent rambling around Michiganderburgh dirt roads on the Farley (that doubles as strength training) and two hours of sweating as I lumbered like a handicapped oxen on the treadmill. Along with that I have embraced my old diet ways of eating low fat and clean during the week and doing as best I can on the weekends. 'Cause really, if I can't have beers and maybe some pizza on the weekend, what the hell is life good for? Wow, I'm off track… Anyway, I had a good week, I was feeling good and after taking Sunday off, I hoped to pick back up again on Monday; I didn't.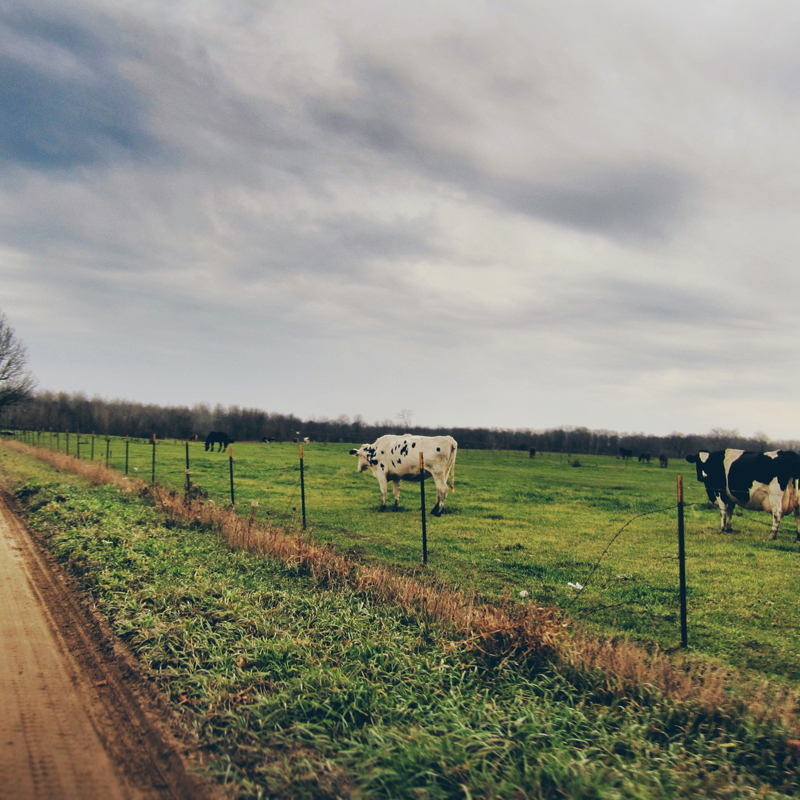 I got caught up in some of my dad/husband/human duties and failed. Oh well, fecal matter happens, yada, yada, yada. I promised myself that I would definitely do something today no matter what, especially since the temperatures are supposed to be taking a nosedive real soon and today it was supposed to be around 50˚ today.
I am happy to say that for one of the few times in my forty-three years on the planet, I didn't let myself down and got out to ramble around for a couple of hours on the Farley just before the steady rain moved in and the winds picked up.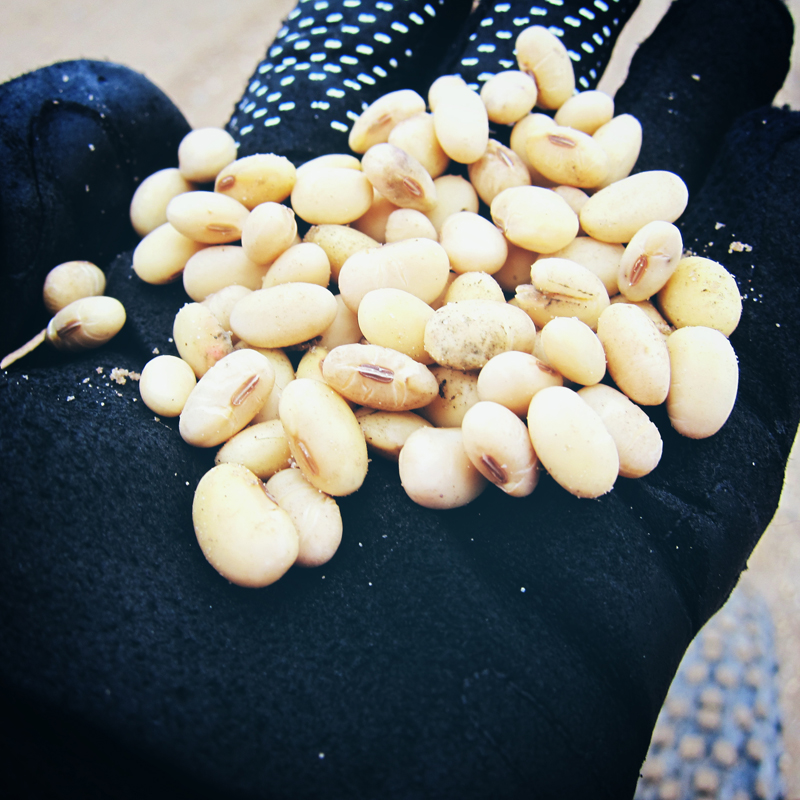 Today was one of the first rides I've had in a while that was void of a steady, energy sapping wind, and given my lower than usual average heart rate, it made quite a difference. Not to mention I never wanted to throw myself into hay baler.
It was also one of the first times that I've seen real soy beans. Almost all of the fields have recently been harvested, so many of the roads have occasional small spills of corn and beans along them. Since I have never actually seen soy beans out of the pod, I decided to stop and check 'em out today (as seen above). Yep, I am easily amused (some would say "dimwitted" but that seems a bit harsh).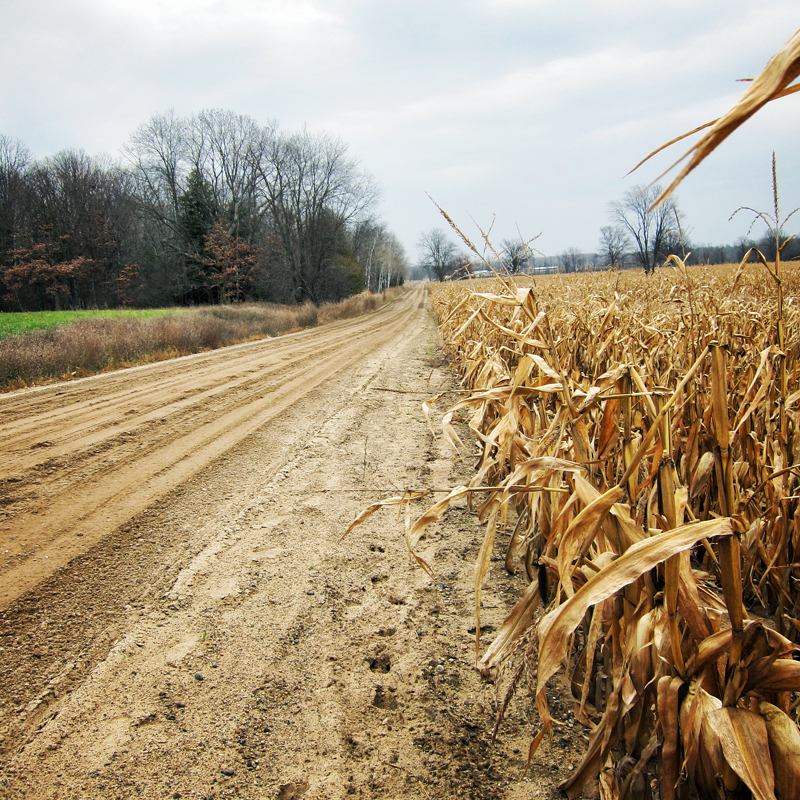 As I took a nature break along the always sandy Coe Road, I found it interesting to see so many different footprints: horse on the left and some deer and human shoe prints on the right. Maybe I am dimwitted after all?
Just to the right of where my nature broke, I noticed yet another shotgun shell on the road (they're pretty much everywhere). It was most likely from someone who was doing some pheasant hunting… OR laying waste to a nearby road sign.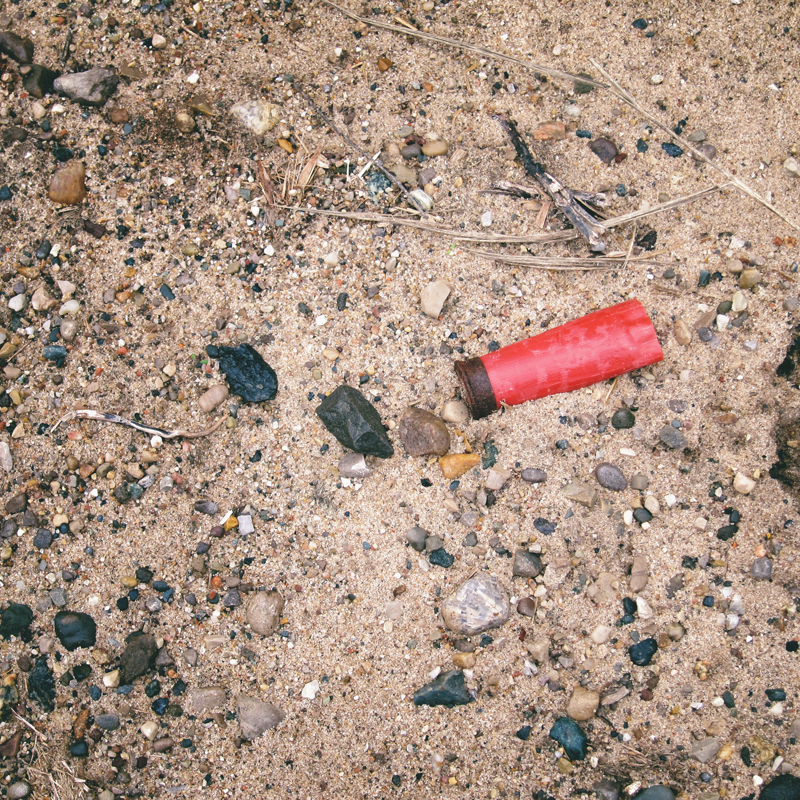 My "doing stuff" might not be that exciting (for me to write or for you to read) but just think, if I was "training" this blog would be nothing but selfies (starting to hate that word) of me riding, running and eating along with long-winded bro-science blatherings about my wattage, power, and mileage. Since no one wants that (especially me) I instead I give you beans, cows, corn, crap mountain bike riding and dirt roads, as well as talk about beer and white trash cooking with a healthy dose of self-deprecation, loathing and lowbrow humor. No need to thank me.
Later.