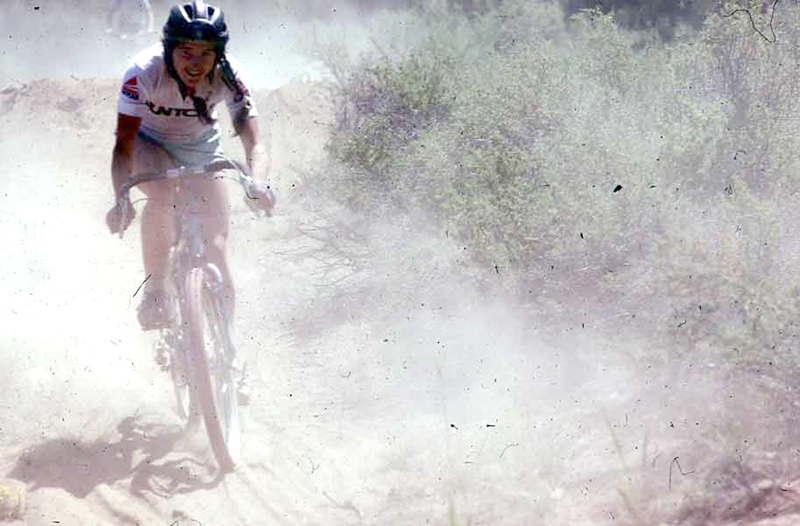 Because mountain biking is not a sausage party and Jacquie Phelan was and is a legend of the sport… and pretty badass.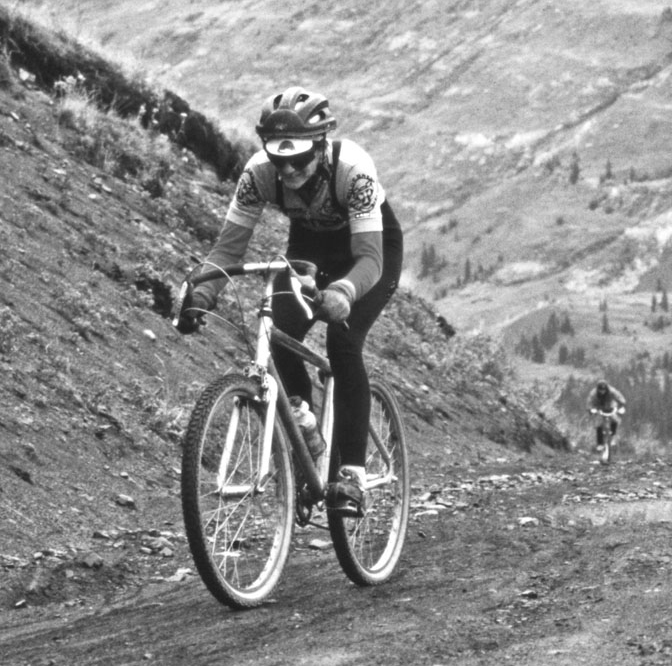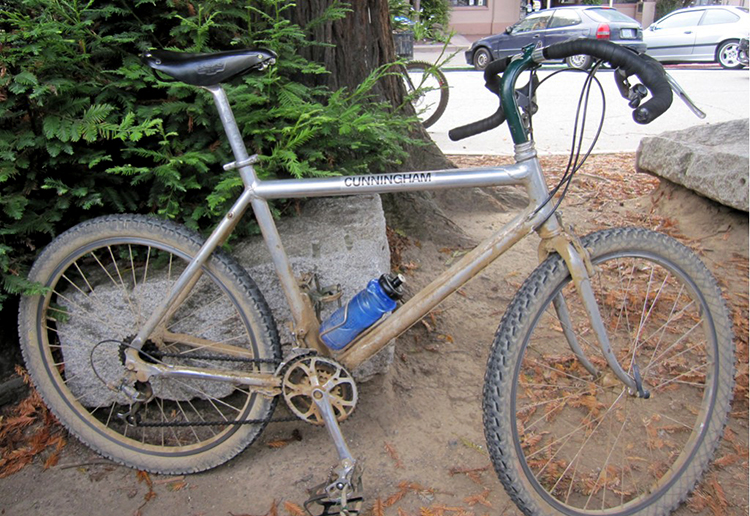 Photos:
Photo 1: 1984 Suntour Point Series – Bend, Oregon.
Video: YouTube, tocaloma
Photo 2: bikequarterly.com
Photo 3: Jacquie Phelan's Cunningham bike (nicknamed "Otto"), found on mtbr.com thread.