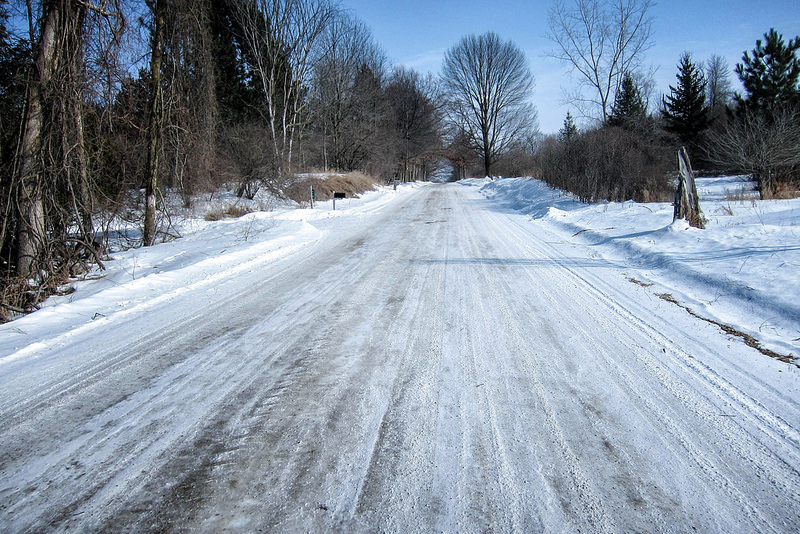 Like my grandmother** (God rest her soul) used to say, "Jason, no matter how much of a disgusting, big, fat, lazy, good for nothing douche bag you are, something good will happen sooner or later." I guess she was sort of right, because after two weeks of failed attempts at riding outside, I FINALLY got out for a ride on Saturday. It was nothing great; a short 20 mile ride on dirt roads that alternated between snowpack, solid, bone breaking ice and bare dirt. Still, I was out riding shortly following one of the coldest spells of the year and I have to say, after temps that were in the -25 degree range, 30 degrees in the sun felt like a warm, heroine enema covered in chocolate and espresso, scented with that Victoria's Secret perfume that strippers wear. Mmmmm(ish)…
Speaking of sex type things…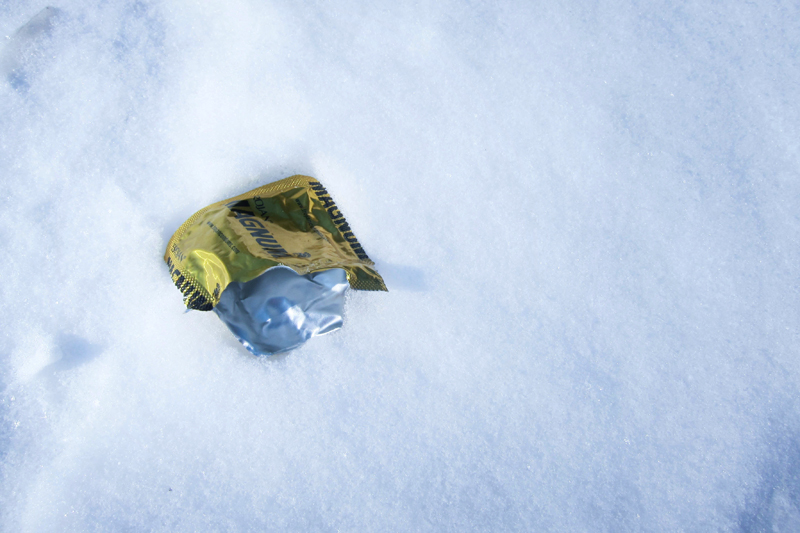 As is my want to do when riding the fatty, I started my ride from a small county park just outside of town so as to cut down on my time riding pricey 4″ fatties on pavement. Upon pulling into my normal parking space I noticed some garbage. I figured I would pull off to the side, gather it up and put it in the trash can. Well, that was the plan until I noticed that the trash was various "spent" condoms and a few bottles of whatever. Sorry, I wasn't touching that shit with a ten foot cattle prod. Jesus, the f*cking temps were down in the single digits the night before, that is ONE f*cking cold ass, desperate, county park booty call!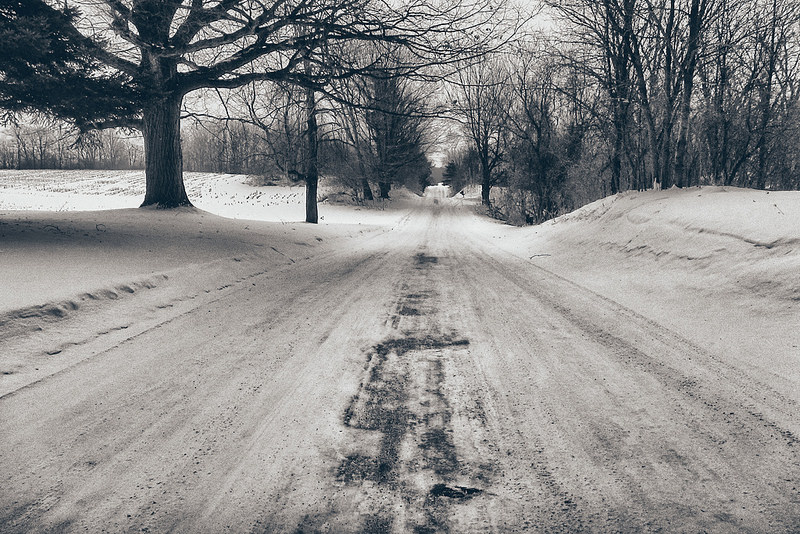 While I'd like to blog nostalgic about how great the ride was, it was merely a short stop-gap to keep me from going completely f*cking mental as we here in Michiganderburgh approach what SHOULD be the last month of rope to attic, warm bath and razor blade type winter weather.
Back in Western PA, March is typically 60 degrees one day, 20 degrees the next, with some days featuring sun, rain, snow, ice, fog, sleet and more sun all within a 24 hour period. Here in Michigan, March is just another month of winter. You might get a day here or there, but for the most part I have learned to keep my winter riding gear on hand until June. F*ck, maybe July.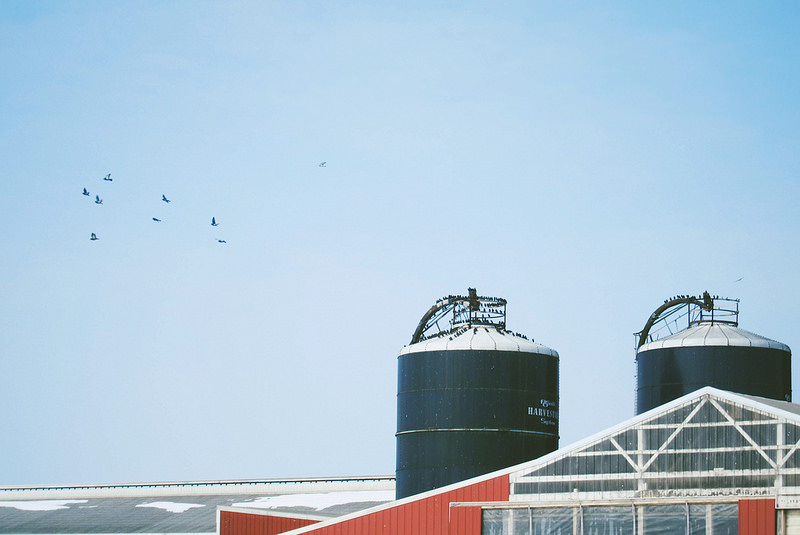 Like clockwork, I rode past the local dairy farm on my loop just as the milk truck was there to pump out bovine boob juice. Rather than show the truck that I've passed a zillion times over the course of the past five months, I thought I'd show the silos that had their normal several hundred birds on top them, suffering through wing chilling cold temperatures and intense manure odor just to try to cop an easy meal.
All but a few stretches of road were packed down with snow and long stretches of solid ice. I thanked heaven more than a few times that I was rolling studs. I even took the opportunity to stand and power up some hills that I would have normally kept my flabby, puckered ass in the saddle when not riding studs. I have to say, the purchase of the studded 45NRTH Dillinger's was the best winter riding investment I made since the Farley itself. They might not be the shit for folks riding groomed fat bike trails but for those of us that ride county groomed roads (#ridecountygroomed), they are the shit. Nearly $300 in rubber is (almost) worth not spending 3 hours in the E.R. if you ask me… but you didn't ask me, and it probably isn't, so f*ck it.
Saturday night B-Man stayed over at one of his soccer teammate's houses to sled ride, ride snow mobiles (yikes!) and goof off. That meant that Wifey and I got a rare date night and had the chance to go out for a couple drinks at The Bird (a local college bar with a great beer selection and better pizza), get some pizza to go and watch a movie. Twas a swell night with my ginger haired, bosomy lady-love.
Sunday I spent sleeping in,watching footy and then watching B-Man's 5th grade basketball team for a bit (literally) across the street.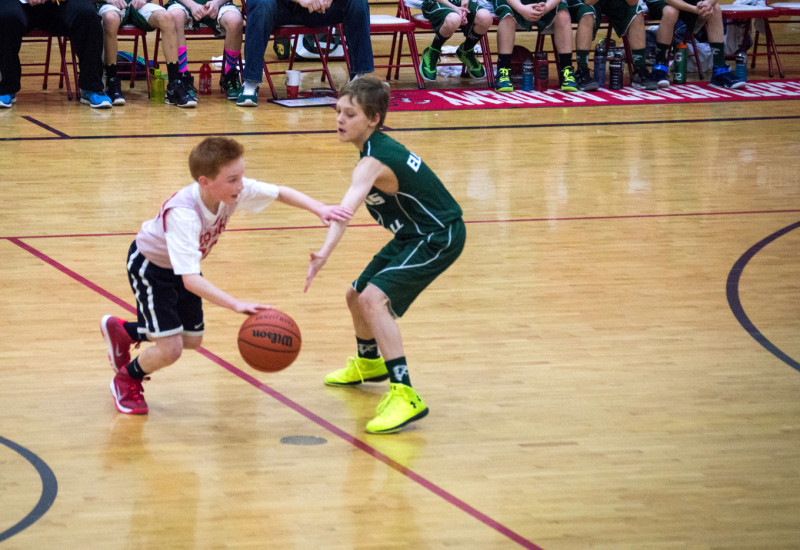 They lost both their games, but no worries. B-Man played well as usual, but has no "real" interest in basketball. He plays mainly to keep sane and in shape through the winter months when there's no soccer going on… especially this year when his soccer team is going though an unexpected coaching change, has had to forgo an indoor tournament and has been forced out from their normal winter training facilities due to some Title 9 chaos at the college (drama bomb!). B and I will both be glad when the strange sport of bouncy ball is done and the footy returns.
Temps are expected to plunge back down below zero overnight, after a good weekend of time on the road, with Wifey and with family, let's see what this coming week has to offer.
**FYI, my grandmother would have never, EVER said anything like that about me. Well, at least not to my face.
Later.