After an OK start to last week, the riding sort of petered out; first due to weather, and then to a hectic soccer schedule that included two games on Saturday, lots of driving, and 14+ hours away from home. All that stuff was good of course and I eventually got out to ride Sunday, and both soccer and riding allowed me to bag a few firsts.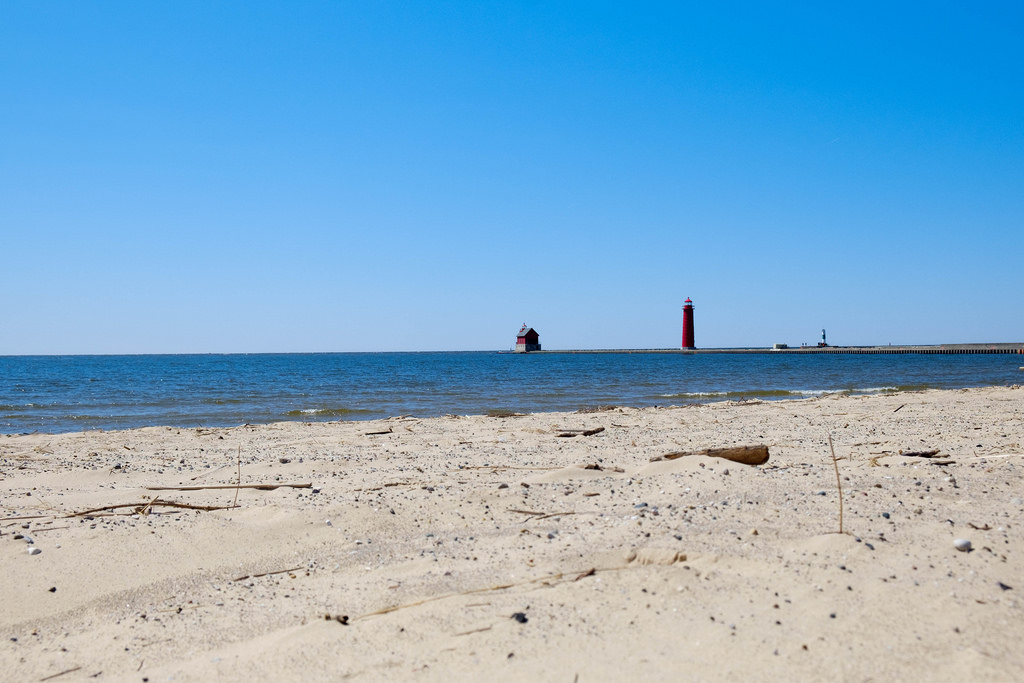 B's soccer had us traveling to Grand Rapid and Grand Haven on Saturday. After the morning match in G-RAP we drove to Grand Haven for the first time since we've been in Michigan. We enjoyed the time between games having lunch and hanging out on the beach. This marked my first time to one of the Great Lakes in nearly a year and it was a reminder of how beautiful they can be. The air was cool, but the sun was out and the sky was blue, and putzing around on the shore of Lake Michigan made for a perfect way to kill time in between games.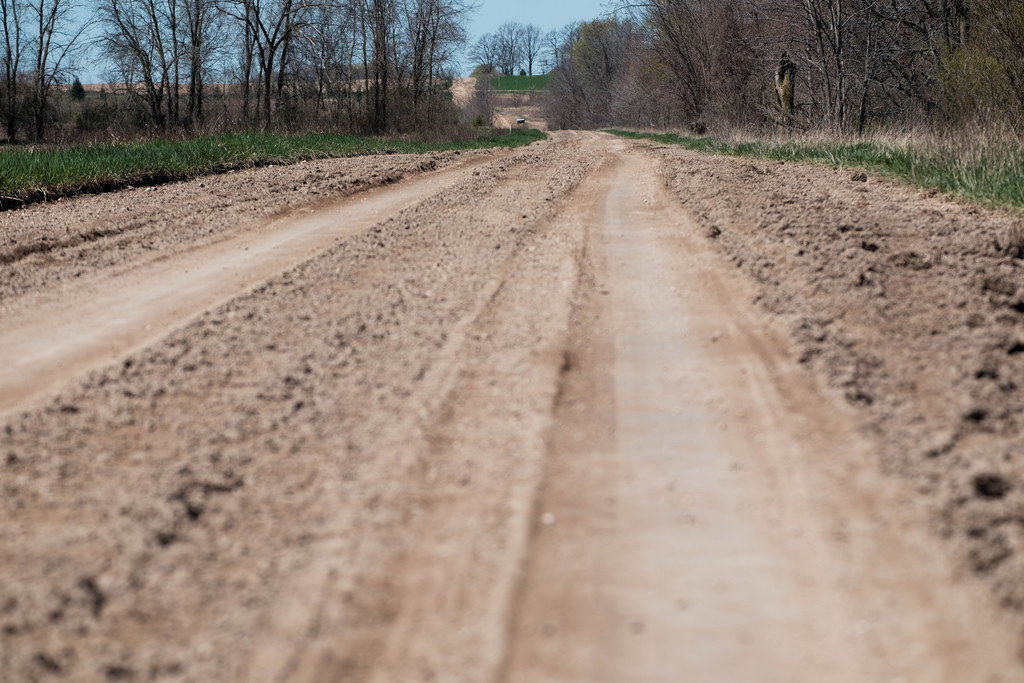 After all that time getting my Soccer Dad on, and driving on Saturday it was nice to sleep in on Sunday, then get out for a short ride before a 5 PM home game in Midland. It was a short 26 mile ride on lumpy, un-graded dirt roads, but it was enough to put me at 1,004 miles in 2017, and complete one of my first riding goals on the year. Looking forward to netting another few thousand in the months ahead.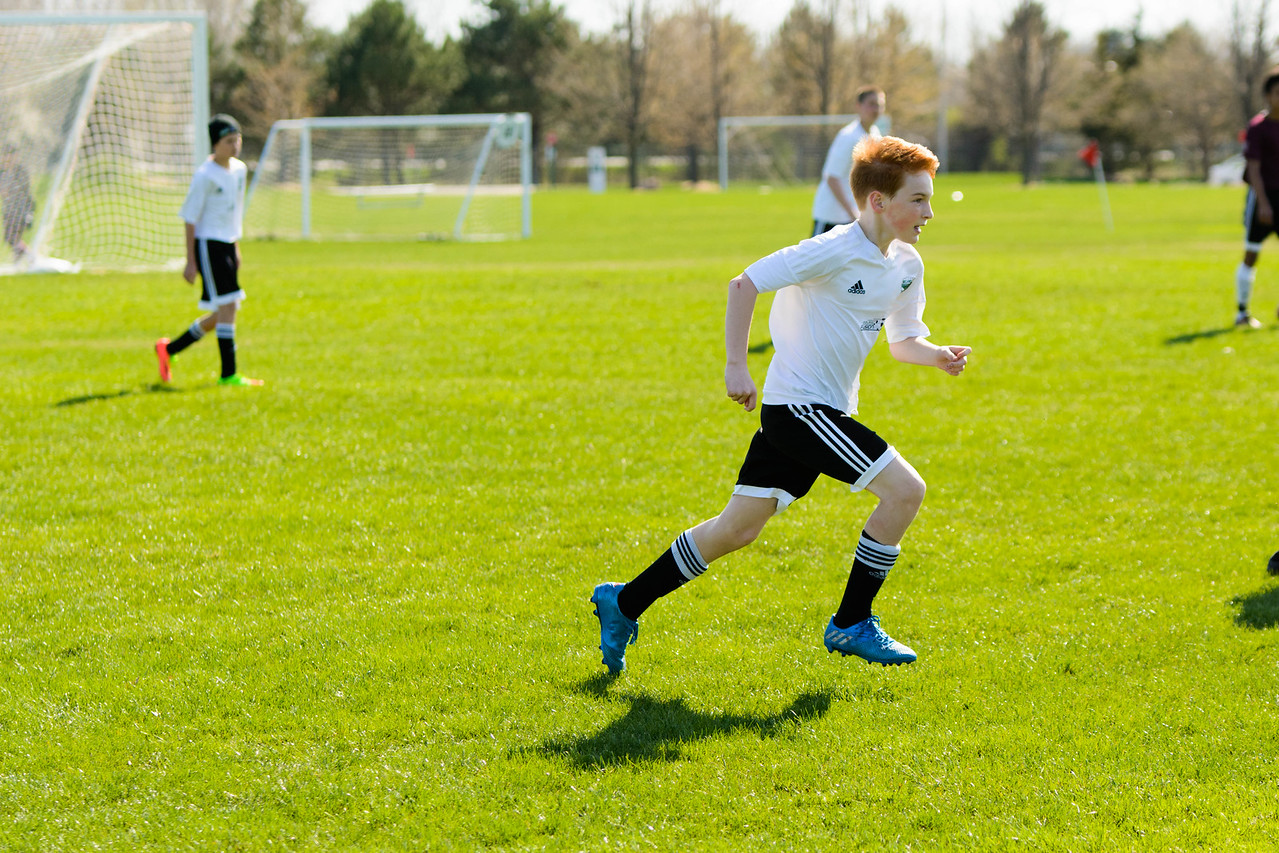 After I was done briefly basking in the glow of 1,000+ miles, I was home, showered, fed, then on my way to Midland for another soccer game. B's team was promoted to Tier 1 of the M.S.P.S.P after going 9-0 last year, and thus far the competition as been extremely strong. On Saturday they were dealing with multiple injuries, and illnesses, and lost both games (4-2 and 1-0) to two very strong, well-disciplined teams. However on Sunday they bounced back with a 6-4 win. Not exactly a defensive battle, but it was their first win in league play this spring, and they were extremely happy.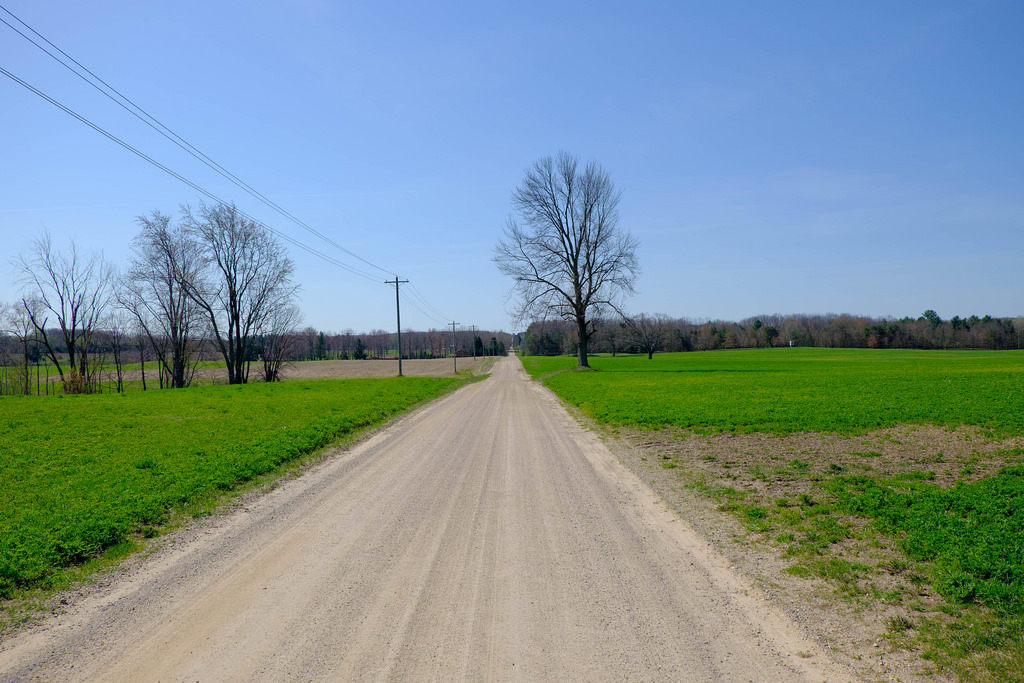 With perfect weather forecasted for Monday I headed out for a ride. I was feeling better than I anticipated, so just 10 miles in I made the executive order to alter the route to get my first 50 mile loop in since 2015 (2016 was the year of back pain and not giving a f*ck for anything but food and booze). However it was not to be. It seems that it's been so long since I did my 50 mile loop I forgot what exactly the route was and pulled into the driveway with 45.2 miles. Oh well, it wasn't my first 50 mile ride of the year, but it was my first 45 mile ride, and my longest in 2017. I guess it'll do.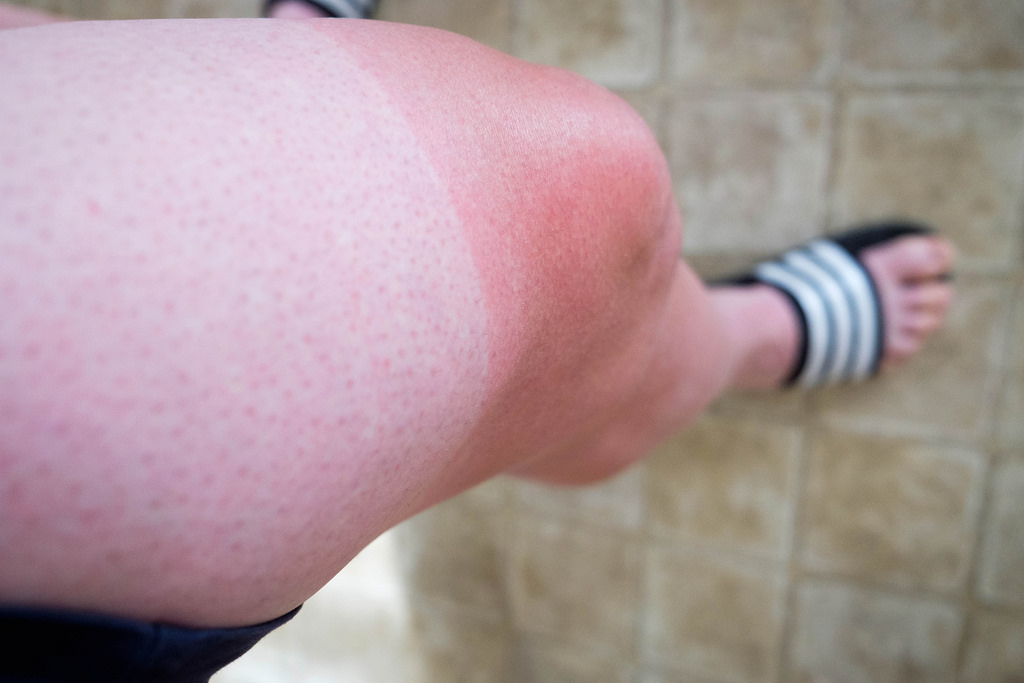 The extended ride in warmer temps allowed me to finally shed the knee warmer and work on my goofball  tan lines. I really wish I lived in the same world as the angle of the very unnecessary photo above does. It makes my fat leg look like belongs to a skinny dude, and not a slack cyclist who thinks riding 45 miles is a big deal. Also shows a good deal of nasty stubble. My skin looks like a fresh feather plucked chicken. I promise to never share a photo like this again.
Later.