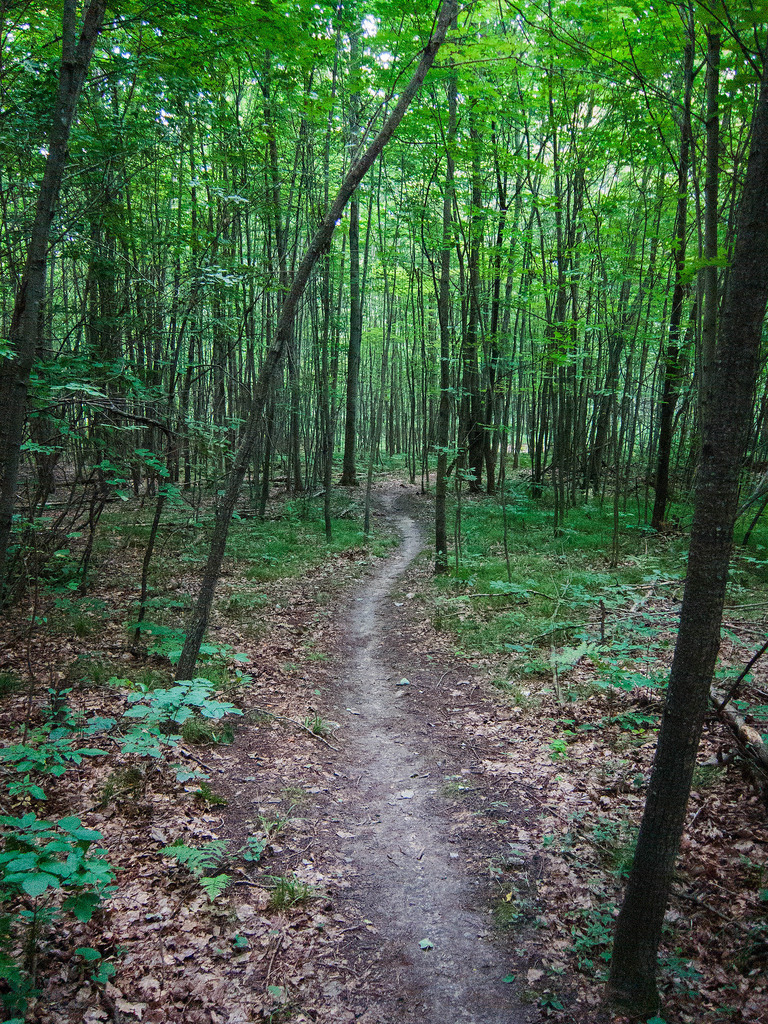 After a lackluster blog post earlier Friday morning I scurried out onto the dirt roads for another short ride. The morning sun was hot as balls and I felt like a crispy honey baked ham after just two hours of riding.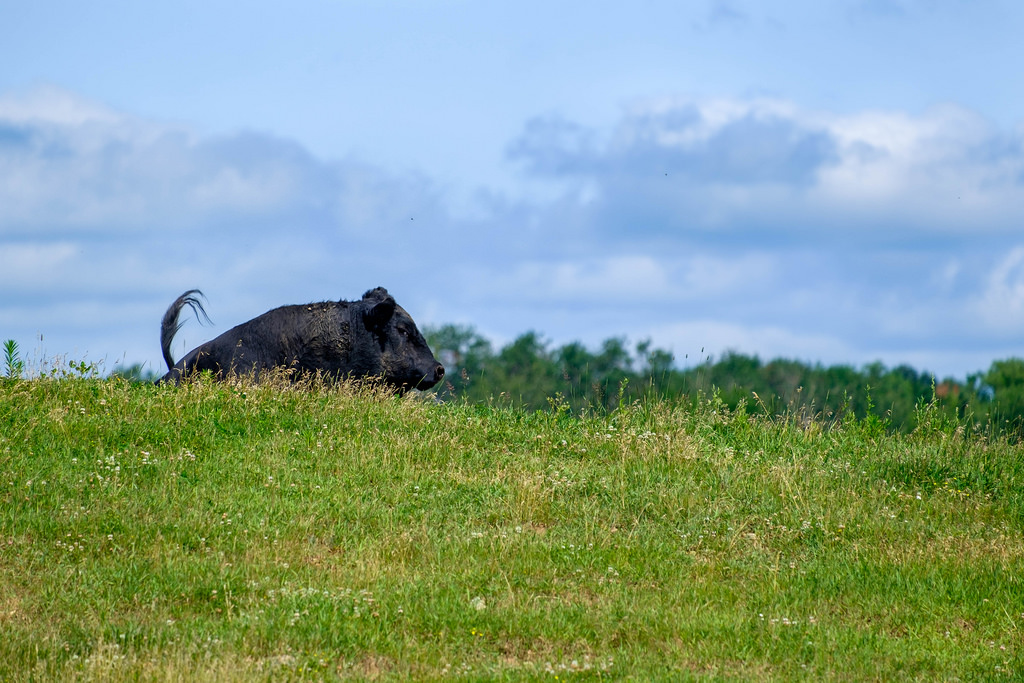 The mid-morning sun made for some harsh lighting for pics, but that's never stopped me before, so Friday was no different. I got a couple of OK shots, but the lone bull chilling in the field seen above was probably the best of less than stellar bunch.
After three rides on dirt roads over the week I was anxious to ride something else on Saturday, so I opted for the trails at MMCC on the PrOcal.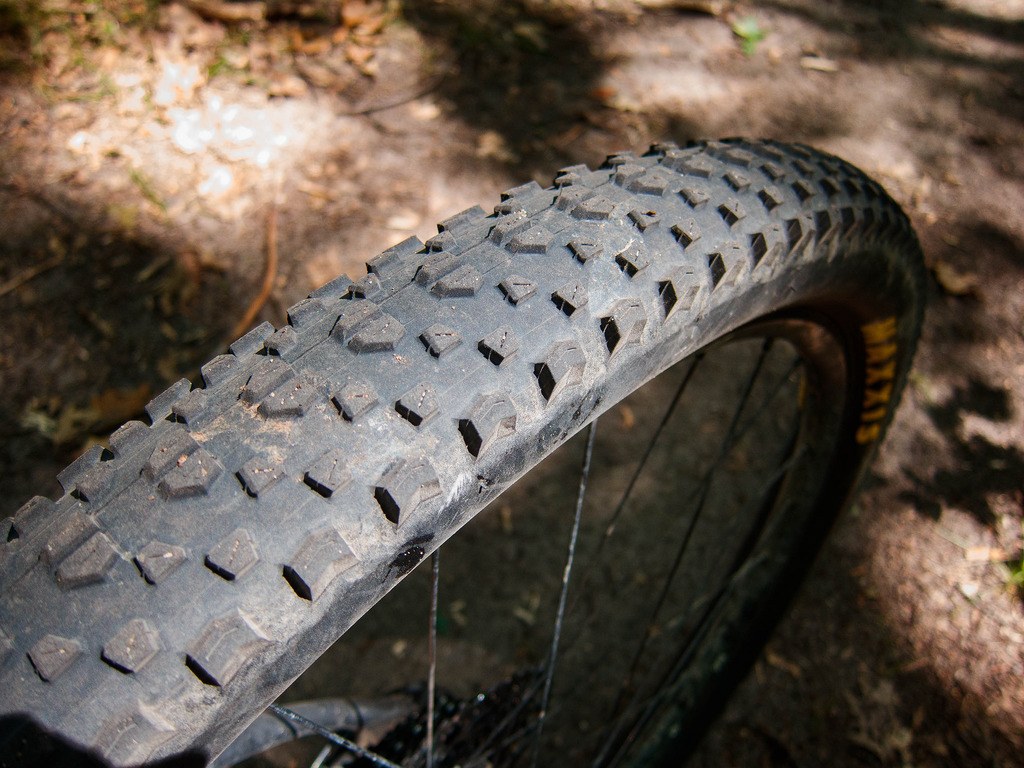 I recently changed tires from some way too narrow, not aggressive enough WTP Nanos to some new Maxxis Ikon 2.3s. After a couple of dirt road rides on them I was hopeful, but it seems that the lack of turning and the deep dirt on those rides was no help in judging their performance on singletrack, because in the woods the rear tire just felt horrible. The side knobs are just too tall, and on Michigan hardpack singletrack they were squirrelly as hell and every corner I felt like I was going to roll the tire. When the trail got rocky, rooty, or deep sand they performed just fine, but I need something a little less aggressive, but still nice and wide, on the back for the trails I ride most. I've had a few folks toss out suggestions to me, but I'll probably just roll these until the Bontragers I wanted and used before are back in stock.
A couple of side notes about the ride:
I somehow managed to forget my socks at home and was forced to ride sockless. I felt very Tri-guy, but fat, out of shape and so not a Tri-guy.
Going down a trail about 4 miles into the ride a trail runner was approaching. I slowed and pulled to the side, he moved over a bit and continued running and then his foot went right in a hole! He went down and was in a bit of discomfort. I apologized (not that it was my fault) and made sure he was OK (he was). In talking with him he was on mile 24 of the day! I have such a huge amount of respect for long distance trail runners, and wish I had the ability to do it.
Now to figure out what to do today. Wifey and B just left for Pittsburgh for a few days, and I have no plan other than wanting to ride and pick up a fishing license. I got the itch to throw a line in the water again, so need to pick up a license that permits me to scratch said itch.
Later.