The following is a Soiled Chamois "Halloween Special," a slightly updated photo gallery/article that originally published in XXC Magazine No. 15. Some photos may be disturbing, reader discretion is advised.
Gravel Roads and The Violence of Life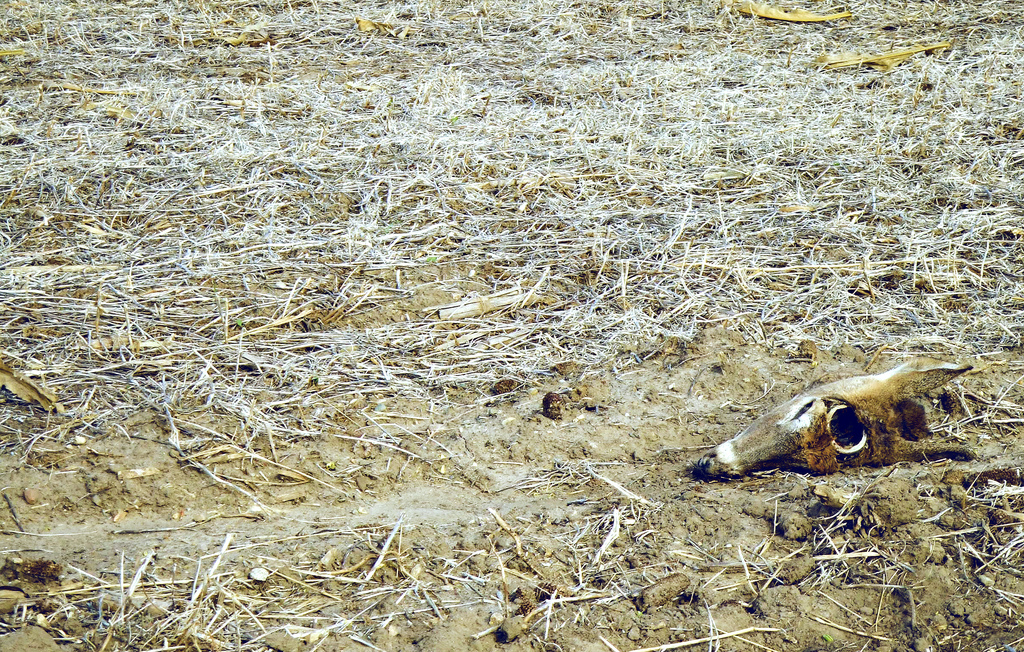 Recently I was sifting through a couple years' worth of photos that I've taken while out riding dirt and gravel roads. I was amazed at the number of photos I've taken that, to be honest, are a bit disturbing. Many feature grizzled animal remains, abandoned furniture, burned out vehicles and random objects (hello, Billy Ray Cyrus cassette tape!). I found myself questioning why the hell took them. Yet, I continued looking at them just the same, remembering the rides and imagining what stories of violence, brutality and acts of carelessness must lay behind the subjects.
In a 1985 episode of the BBC's South Bank Show painter Francis Bacon (1902-1992) spoke of his often disturbing paintings as being "images of realism" and the "violence of life." I won't say anything as grandiose as Bacon in an attempt to justify including this series of photos in XXC Magazine [and now here on The Soiled Chamois], but there is something to be said for the contrast of a ride's beauty and the "violence of life."
Technically they are not the greatest photos, but they bring back memories of rides and provoke thought and emotion (at least for me), and when one is creating anything, that can be more than half the battle.
CLICK IMAGE FOR FULL PHOTO
To see more from the late, apparently not so great XXC Magazine, visit xxcmag.com or visit MagCloud.com where you can download digital PDF issues of XXC Magazine 5 through 18 for free.