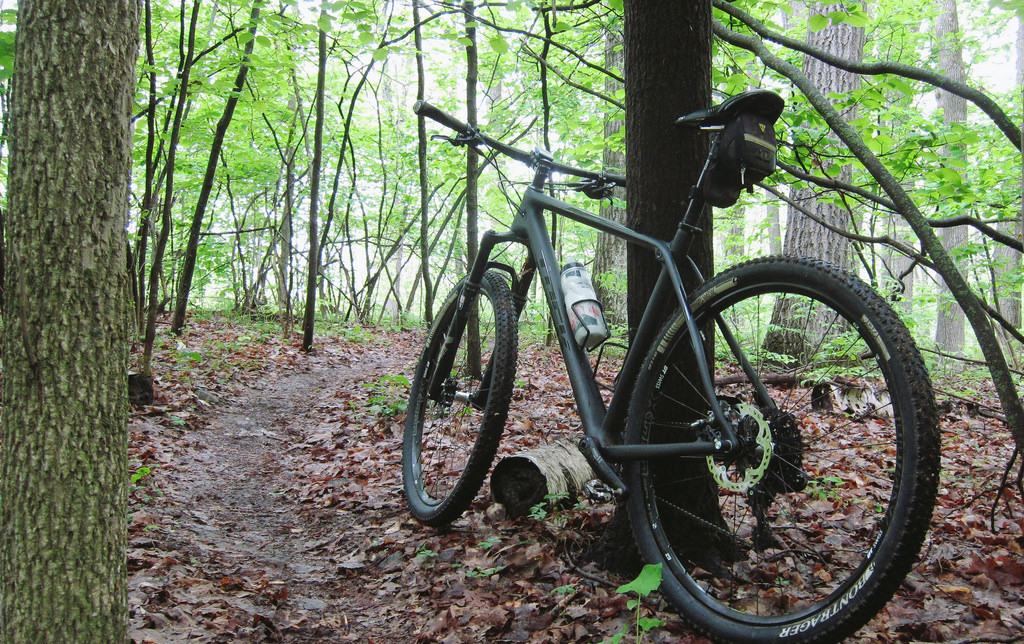 As I mentioned in my last post, based on recent back issues and the realization that fitness and any sort or racing wasn't going to happen this year, I had made the not-so-executive decision to sell my five month old Trek Procaliber hardtail. It was boxed and ready to ship when the bike gods intervened and the buyer decided–probably wisely so–to go with his LBS to make sure he got full warranty coverage. I in turn took this as some sort of miracle from above and proceeded to unbox the bike and build it back up.

Fast forward 24 hours and I said to hell with my back, to hell with "multilevel endplate spondylosis, multilevel degenerative disc disease with multi-level disc space narrowing, and bilateral defects," and headed up to MMCC to ride in an attempt to thank the bike gods.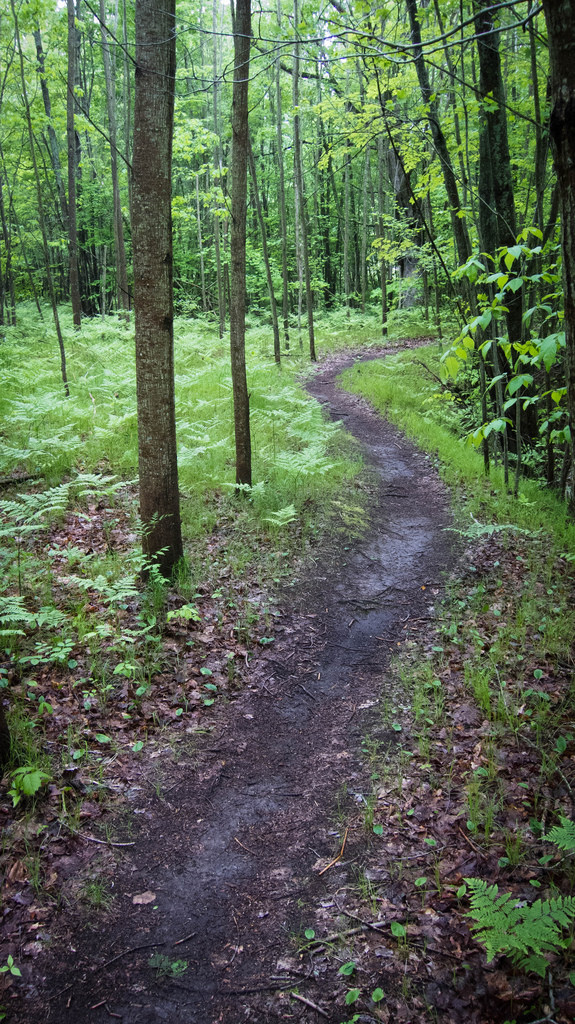 I popped 4,000 mg (actually just 500) of Tylenol, drank a half  bottle of Jack (actually a half a glass of water), stretched out, did a couple sets of Romanian dead lifts, cued up some Native American shaman music for the drive (actually Royal Blood), loaded the xB, and took off.
I didn't know what to expect from the trails, givin that much of the area had thunderstorms the night before. I didn't know what to expect from my back being that it sucks right now, and I didn't know what to expect from my bike, givin that I had just tried to sell it.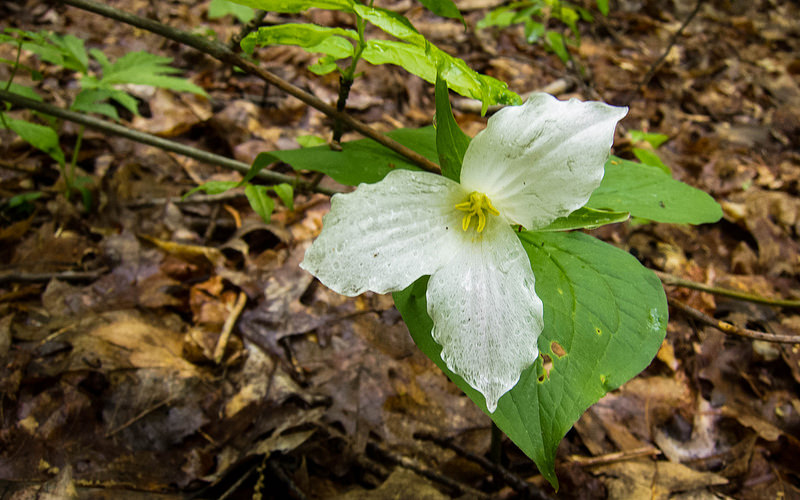 As it turns out, things could not have gone better! OK, I could have had NO pain at all, rode nonstop, and be 45 pounds lighter, but I will take what I can get!
As soon I started out the amazing smell of springtime in the woods washed over me and all seemed right in the world– the air was thick with vaginal-like humidity, the trails were tacky and perfect, drops of water could be heard falling from the still damp trees, and the bike felt better than ever between my cottage cheese filled thighs as I completed my first 16+ mile singletrack loop of the season. A sad, poor, utterly unremarkable accomplishment for someone who has completed a few 24 solo races, several 100 mile events, and countless all day rides in the mountains, but I chose, and am choosing, not to think about that right now.
I am almost certain that I was motivated by finally knowing what the hell is wrong with me; that I'm not a Nancy-boy hypochondriac, and that each day I am getting closer to (hopefully) getting some relief so I can get back to doing longer rides and regaining fitness. I was also motivated by my decision to keep the PrOcal, and felt all the joy I had back in December during those first rides.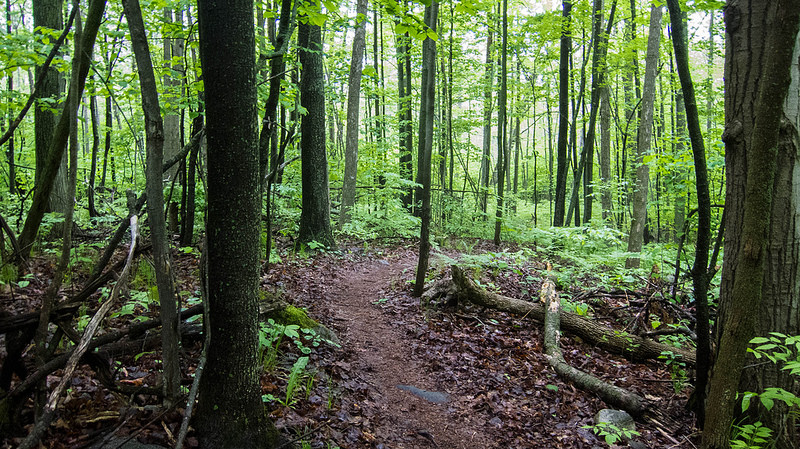 Sure, I stopped now and then to take a photo (and a wiz), but I was stoked to be in the woods rolling singletrack. More than ever I am looking forward to more rides in the dirt, and sweating like damn fool!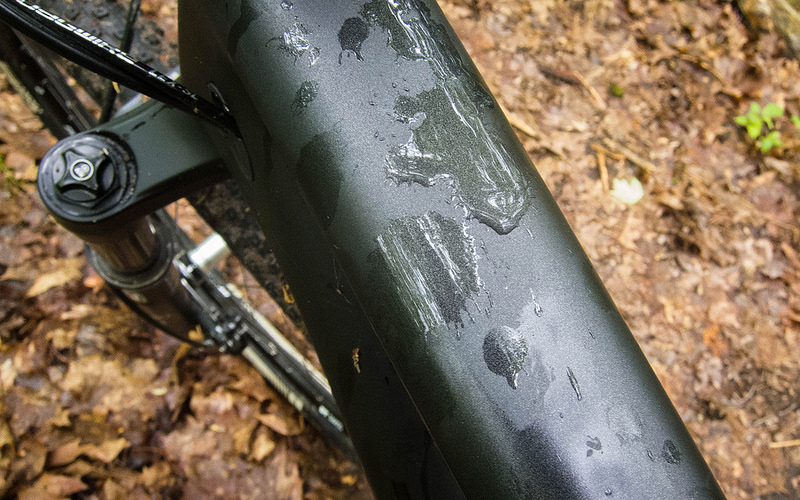 Speaking of sweating, time to mow a couple lawns, and see about squeezing a short dirt road ride in.
Later.