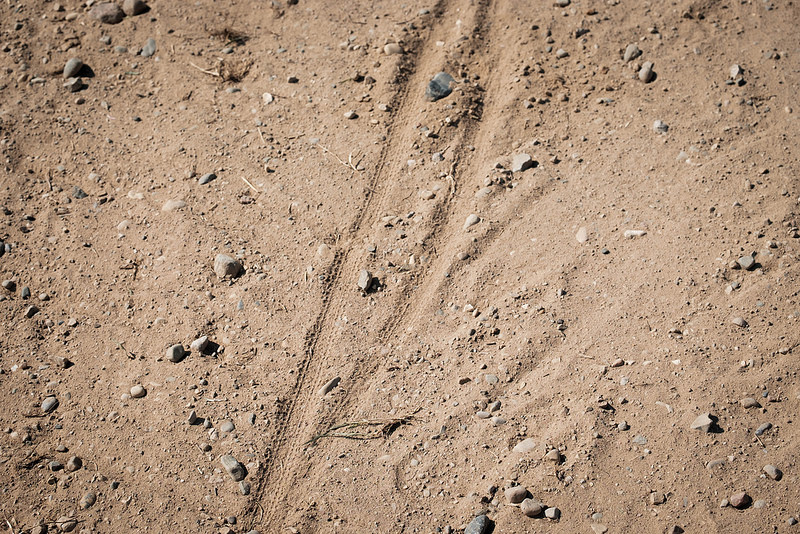 Somewhere in the last ten days it went from being 39˚ with sleet and snow, to crusty, dry, and 87˚. Long gone (thankfully) are the soft, deep muddy rutted roads with, pockets of standing water, slush, and half-frozen agricultural smegma. For now they have turned to grids of rolling, 30s era Dust Bowl-like roads and my skin is sunburned red like a baboon's butt.Having said that, I would rather fishtail through a hot cloud, manure flavor dirt than a freeze my sagging man-udders off. Fact.
With Monday's free time taken up with Doctor's appointments and x-rays, I headed out early-ish Tuesday for a couple of hours on the dirt roads just north of me. The roads were busy with planting season traffic, but still far cry from riding on the paved roads or in chaotic urban shit holes. All a busy dirt road really means is that on occasion, you may have to pull over for a farm vehicle the size of your house get by, or be prepared to return the wave from a farmer as he drives by. I can live with that.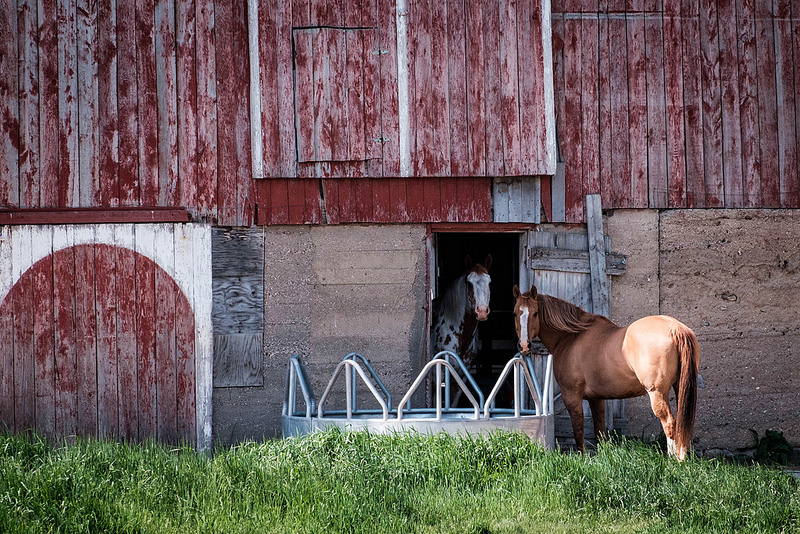 I was REALLY glad I got out early on Tuesday, because things REALLY got warm and breezy in the afternoon hours. I get butt sweat just thinking about it and even kicked on our AC to keep Jake (the dog) from stroking out (and me from having to change by sweat soaked granny panties every other hour. Again, I am NOT complaining. Give me heat over glass cutting nipples and snow any day!
When I got back I talked to a friendly dude from out west that wanted to buy my PrOcal. We agreed on a price and then I headed down to the shop to box up the bike and get it ready to ship out.
Napper and L.C. were happy (enough) to help me, and I bitter sweetly boxed up the bike. While I was there I also took the time to pick up an almost free ugly ass, plaid Trek button down that–for some reason–was on the closeout rack, and a pair of bibs that won't strip the left side of my ball sack of all usable skin.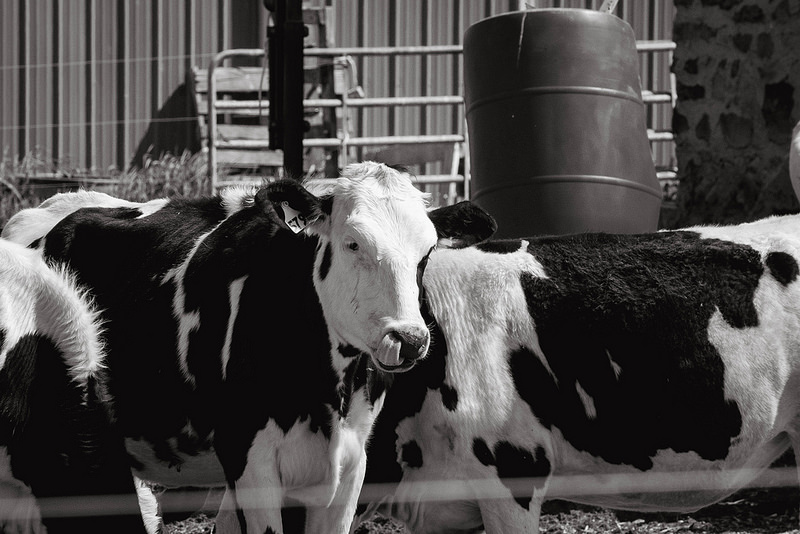 With the now boxed up PrOcal home, I could commence with the final packing, and the realization that it would soon be leaving me for a better home as I waited for my PayPal account to get bigger.
When I awoke on Wednesday to find that my account balance was still broke, I started to get a badish feeling. Then a bit later my buyer rang up to say he felt it best to pull out, mostly due to potential warranty issues. Totally understandable with a carbon frame, no matter how good it looks. He generously offered to pay me for the time I spent boxing it up, but I declined.
When my buyer said he wanted the bike, I was glad, but I wasn't happy. I just took it as a sign that getting rid of it was meant to be. Oddly enough, when I hung up the phone, I felt disappointed that the sale fell through, but actual happiness that it had. I figured that it was a sign that maybe I shouldn't be so quick to sell it, and wait for the results of my MRI next week and to see what the Doc says about treating my back. With that, I unboxed the PrOcal, removed all the padding from the frame and commenced building it back up. Right now it's all built up, sitting in the garage with the pedals and cages back on, plus Ergon grips and a different–more comfortable–saddle on. Anxious to get the back fixed and return to the woods on it. The PrOcal is not dead! I am not dead! It just feels like I'm getting closer some days.
Later.