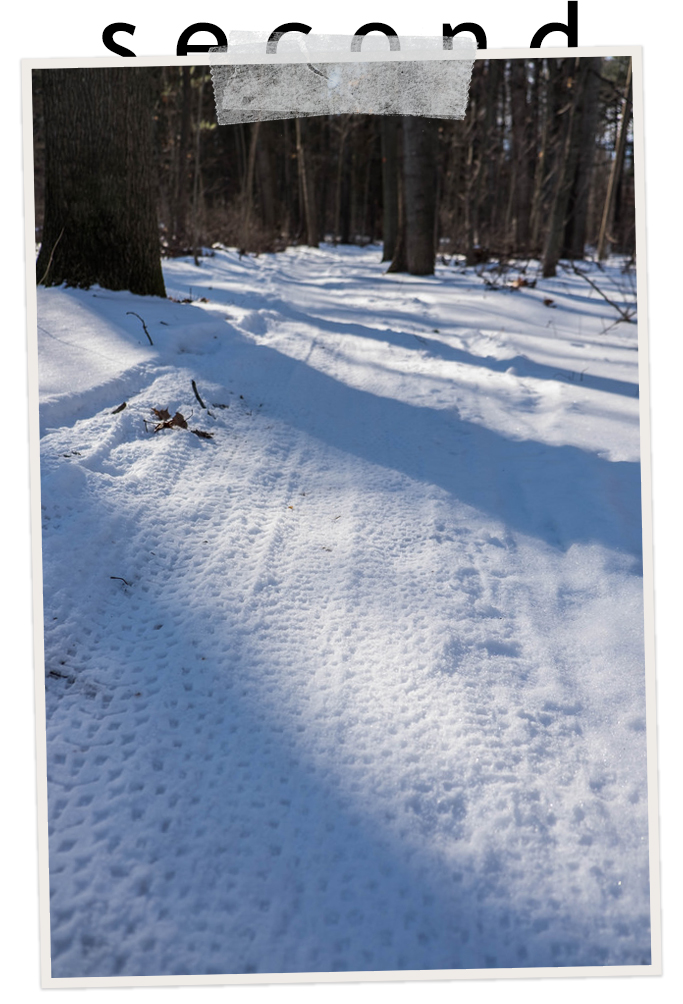 The first day and ride of 2016 was so good I wanted to see if I could top it on the second.
I didn't.
Things were swell on the second, but it wasn't like the first. It never is.
I wasn't the only one wanting a repeat of Day 1, 2016, nearly all the riders from the Terry's Cycle New Year's Day ride voiced a want to do it again on the 2nd. I too was with them, but their 10 AM start time was not going to mesh well with my want to sleep in, eat pancakes, drink coffee and watch 180 minutes of BPL footy before riding and goofing off in the woods with my camera. So I rode three laps of the Alma Trail alone, got some pics, and had a good time. Not a great time like the 1st, but a darn good 2nd, and happy to be out in the woods on my bike. After all, that is all that really matters (other than paying your bills, taking care of your family, and not being a raging dick).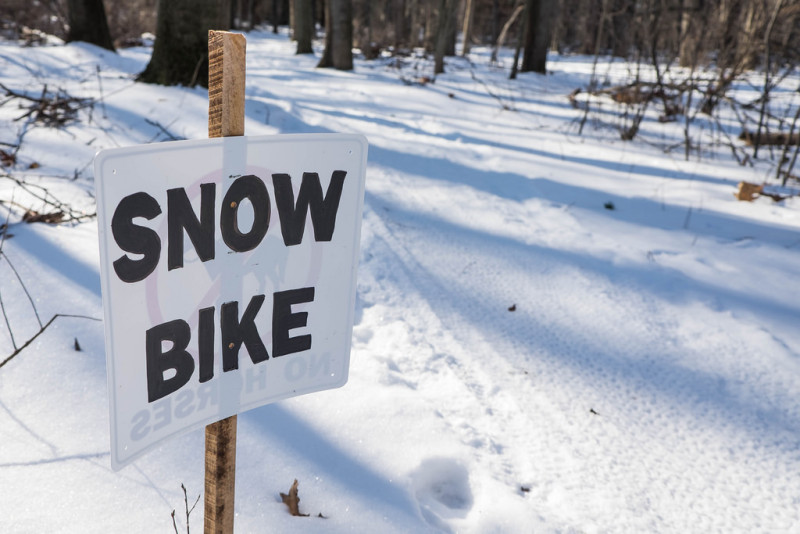 The previous day's ride featured light blowing snow and cold 25˚ temps, however the 2nd's ride had temps up into the high 30s/low 40s, blue sky and sunshine. It also had a tad more patches of ice and I almost ate solid H2O a couple of times. If things don't get snowy soon, it MIGHT be time to rock out with my studs back out. OR double-check our health insurance.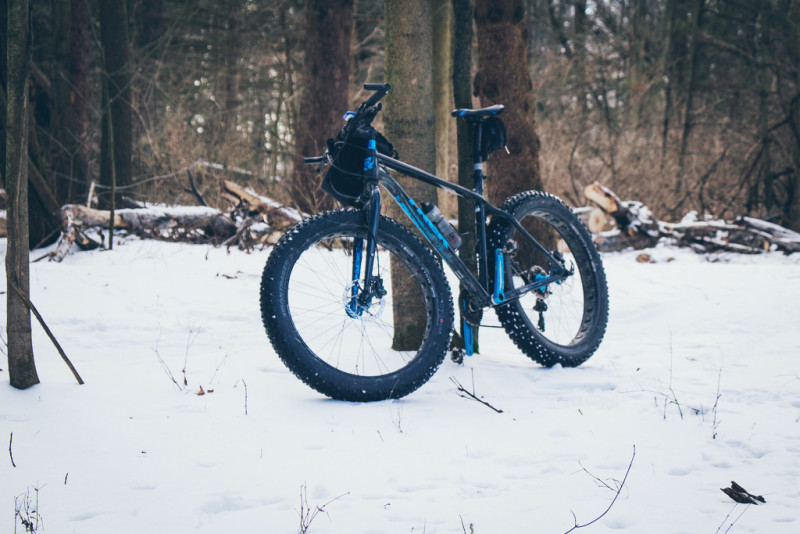 The Farley 6 continues to be the workhorse of what has now become my Trek bike collection (this is what happens when you work for/do freelance for/are friends with your local bike shop). It's not my favorite tool in the shed, that title probably belongs to the amaze-balls Boone right now (with the Procaliber set on taking the title in the coming months), but in the mud and slop; I go with the Farley. And when winter comes and the snow, slush and ice appear; I go with the Farley. It's heavy (compared to the newer Trek fatties), the components aren't that great, and at times with low PSI in the Hodag tires, the bike goes wherever it wants when braking. BUT it's a freaking velo-slut for shit riding, and for hauling my fat ass around crap dirt roads and snow and ice-covered trails.
OK, micro review/rant over.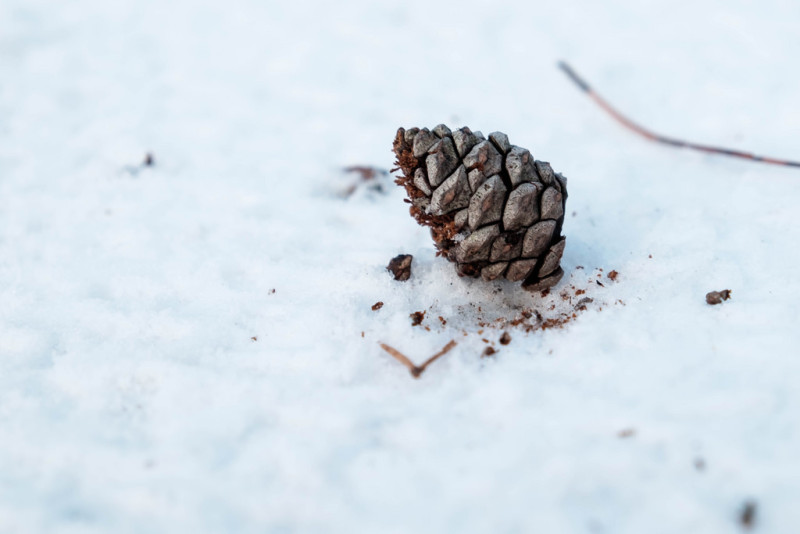 I did run into LC and some friends from a distance who were just finishing their extended part of the 10 AM group ride. Yelling back and forth through the trees confirmed that the conditions were still good but a bit icy. I hate to say it, but if we want fat biking conditions improve we gotz to have some snow. OR have all the fucking shit melt and ride real bikes.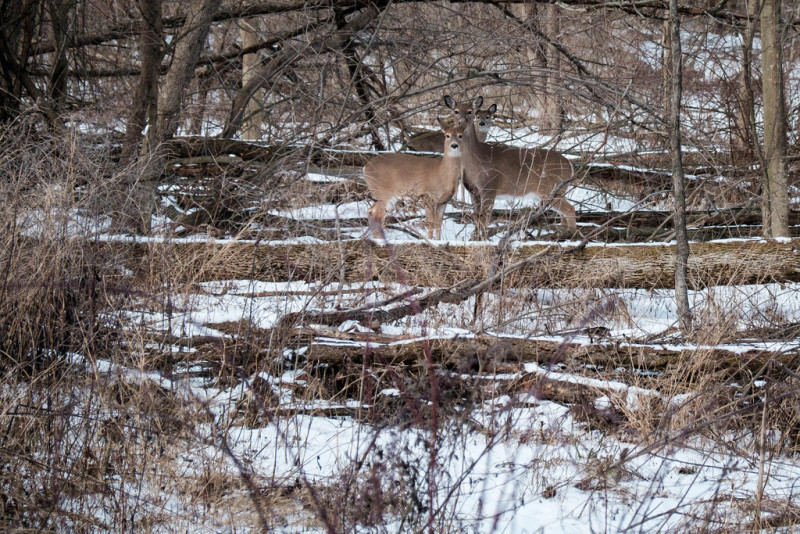 I had some luck of sorts when I ran into a group of camera friendly deer at the two-mile point of the first lap. They were unnerved by me, or my camera. Me thinks they know they are in a no hunting park area. The X-T10 with the 18-55 lens did OK, but I REALLY wish I would had the 55-200 on. Could have got close enough to see their snouts wiggle. Maybe on another day…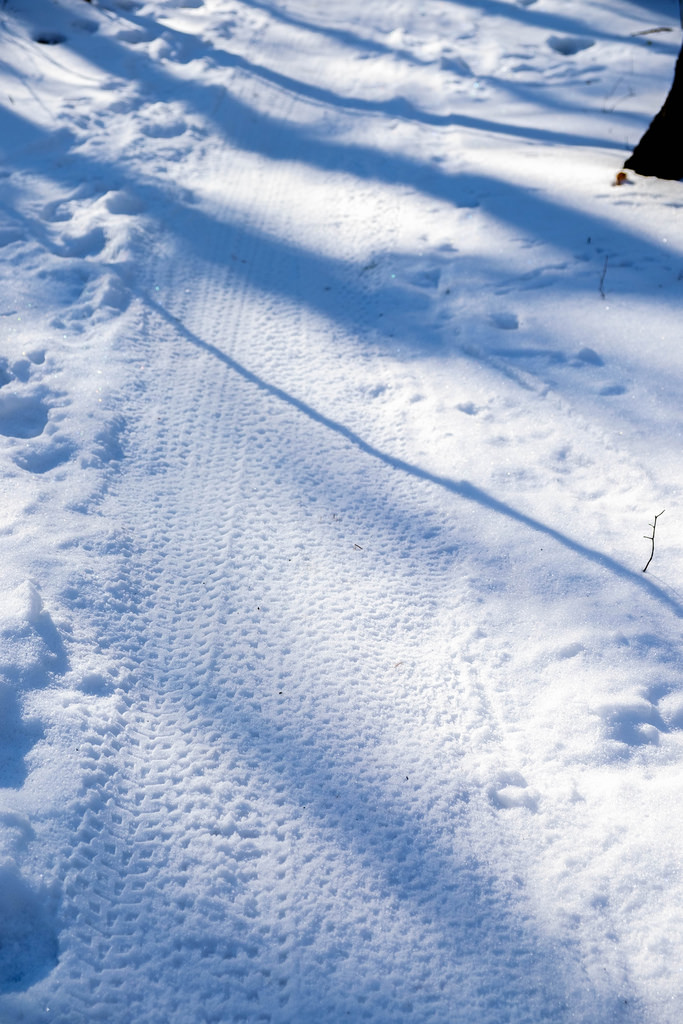 The first two days of 2016 have been great. The third has proved to be good as well,  just different. There was no riding, no Stankment™ workouts, no nothing. Just lying around, watching footy, processing photos, grocery shopping, and making plans to empty the house of all booze into my belly before I start a month-long, self-imposed, Wifey enforced, most likely medically necessary, detox of my body liver to get back to normal. The coming month is probably going to suck, but the next few hours promises to numb me from the shit world we live in and the crap person I've become. Just kidding, this world has real potential!
Later.