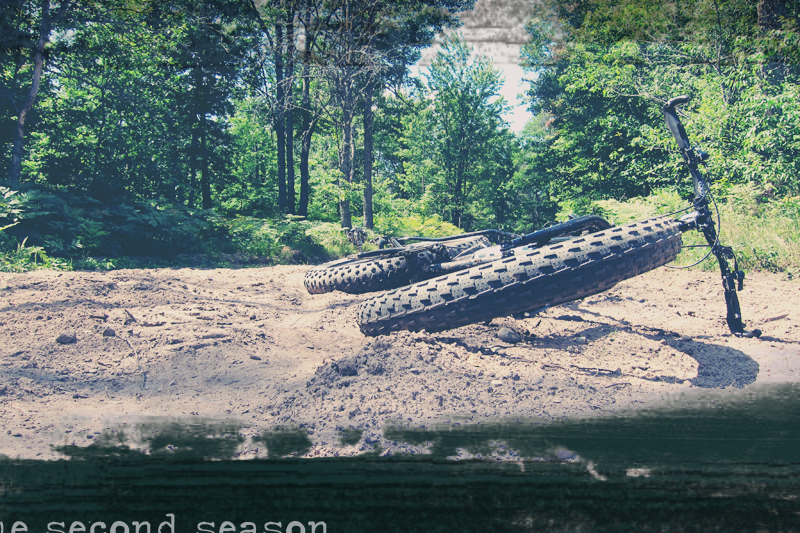 Since last Wednesday night's ride, things in the bike department have been–and will continue to be–super slow until this Friday when I start what I am calling my "Second Season."
Last weekend was filled with travel and soccer tournament madness, and much of this week will be filled with full-time Dad duty as Wifey heads back to Baltimore for a few days for work. Upon her return she and B-Man are heading out-of-town for the holiday weekend and I am planning on kicking off my Second Season of riding early by getting some riding in.
My Second Season plan is to take full advantage the slightly easier daytime schedule I'll soon have (at least until I find a freaking job) and try to make up for all the riding I missed this summer by binging this fall and winter. I also plan on utilizing some of the money I saved by not racing all summer to make some much-needed upgrades to the bikes in my stable. There is also the possibility of making a purchase, but that can't happen quite yet. Then, I just might do some racing. No, NOT CROSS! Nothing against cross, some people love it; I don't. I tried, I really did… but I don't. No, I hope to get a gravel or XC race in if B-Man's soccer schedule allows and then look to the winter for some fat bike racing and riding (I really, REALLY can't believe I just typed that, but it's true).
Anyway, that is about all I have to offer right now. I know it's even less than usual, but I felt the need to post something since the last thing I wrote was heavier than usual and God knows I have to post something.
Off to price some new cold weather gear for the inevitable Michiganderburgh winter.