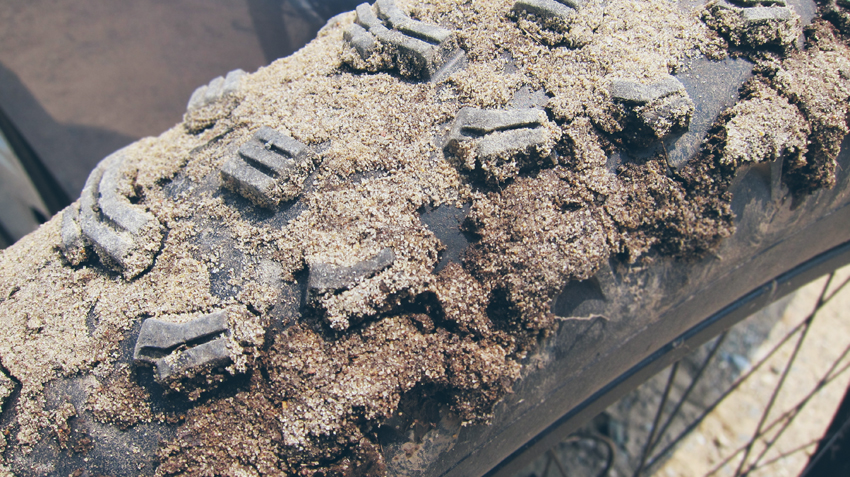 My plan to take a couple days off the bike for family stuff and to rest a slightly sore knee has rapidly turned into three days off the bike after coming down with an illness of some sort on Sunday. I woke up yesterday a bit achy, rocking a cough, a raspy throat and little to no desire to ride. That illness and apathy carried over to today and was compounded by a depressing, cold drizzle most of the day.
The weather is suppose to be better tomorrow, so I am hopeful that medicating, resting and hydrating today will allow me to head north and roll some fatties on wet and sandy ORV and snowmobile trails for a few hours, or at very least get out on the mud bog dirt roads outside of town.
I could blather on about some sort of bike crap, but I'm opting to turn in early instead.
Photo: Soiled Chamois file photo from an ORV road fat bike ride early this summer (or is it "last summer" now?).