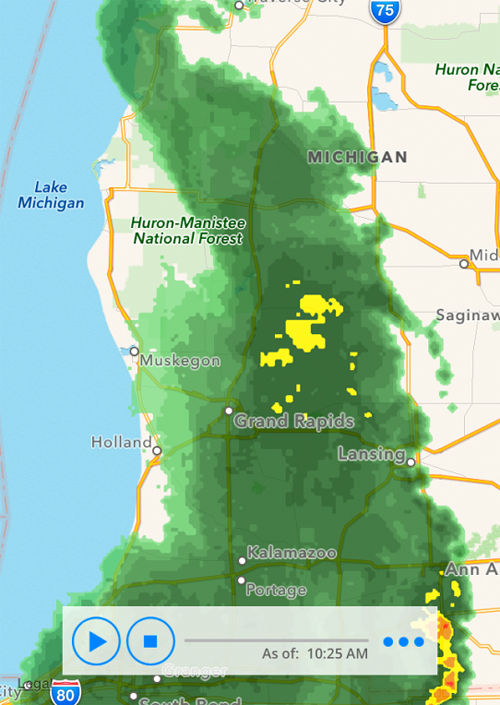 Yesterday I whined about and mocked the rainy weather back in western PA. I also talked shit about how dry and sunny it's been here in Michigan this summer. Well when you whine like that, and get too cocky, the referee of the cycling world–also known as Mother Nature– throws up a yellow card as a warning and to and let you know who's in charge.
So rather than getting in a dirt road ride on Monday, I found myself doing an hour trainer workout in the Stankment. Riding the trainer in the summertime is like seeing your grandmother naked. OK, I really don't know what that means, and it's never really happened to me, but I know it can't be good; just like riding the trainer in the summertime.
I blame my recent food/drink/travel bender.  Normally I would just say "fuck it," and move on, but the amount of calories from food and adult beverages I've consumed in last two weeks is ungodly. So when I saw all that rain moving towards the Mt. Pleasant area, I panicked and forced myself on the trainer for an hour so as to do SOMETHING.
Yes, we did get some rain. Rain that moved out of the area as quickly as it came in and I was left with a sweat soaked chamois from spinning in a humid basement as I looked out the window at a sky void of rain two hours later.
Lesson learned, I will proceed with caution.
Later.