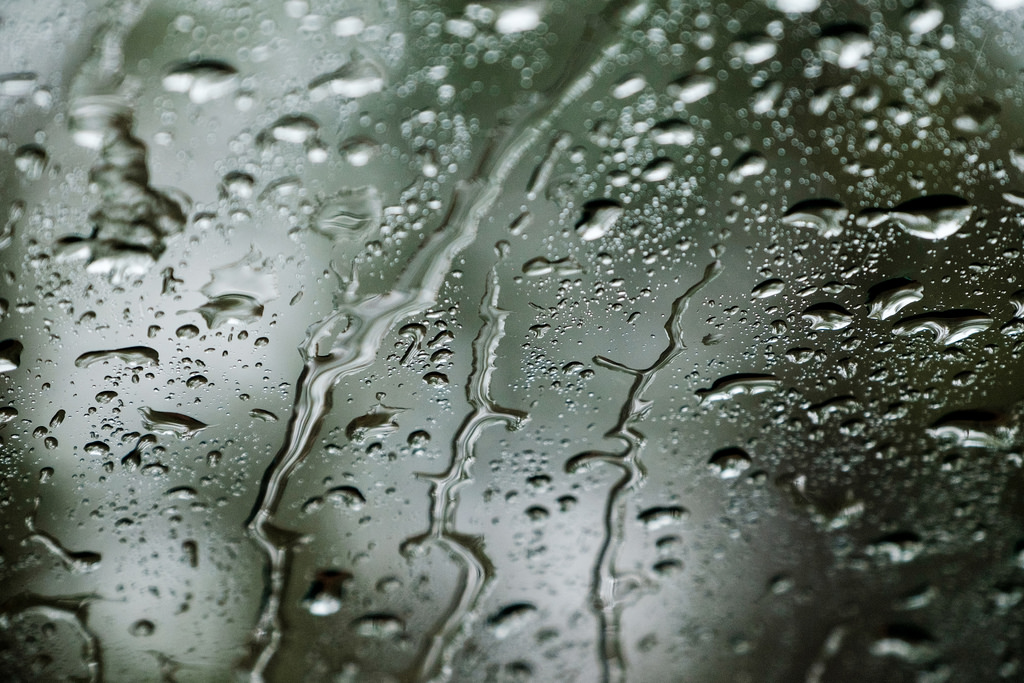 My morning ride time lurched towards me like a salt covered slug and I was thinking of a reason—any reason—not to ride other than "I just want to drink coffee and watch our Nation continue to burn down around me on the inter-web-o-sphere and then go hide under the covers and wish it all away." Well, it turns out that some oncoming thunderstorms would have a say in my decision.
From looking at the radar it seemed there was a chance that we might not get any of the storms at all, or we might a metric fuckton of them. I thought about taking my chances and heading out anyway, but then I started thinking about being the tallest object around on some of the roads—thus being a lycra encased magnet for any lightning strike—and opted out. No one likes burnt man hams.
I chose not to ride, but I NEEDED to get outside, rain or no rain. So, as I am prone to do in shitty weather, I laced up my hiking boots (actually an unexplainable decision to instead wear my very NOT waterproof running shoes) and headed to Deerfield Park to hike a few miles in the wet woods with my camera.
It was pissing down hard when I got to the park so I waited out the heaviest of the rain in the car before putting on my ever-shrinking rain jacket, prepped the weather-resistant Fuji X-T1 and 18-135 lens and headed out into the wonderful spring drizzle with the sound of thunder still echoing in the distance.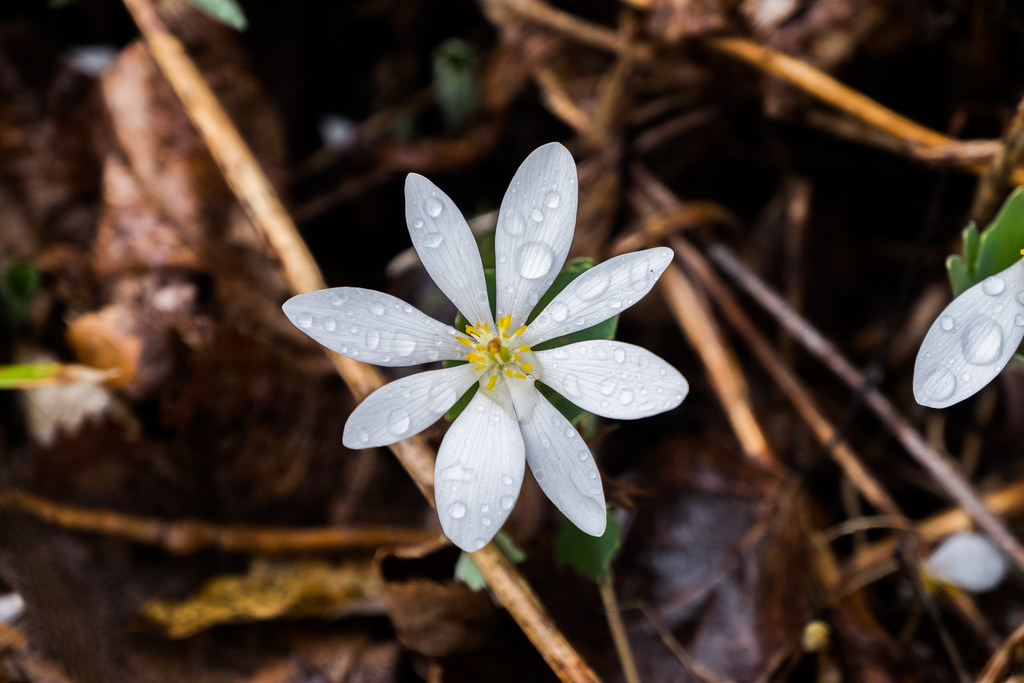 Just a few steps down the trail and it was apparent how much spring was springing up all over the woods. It was also apparent that if I stopped to photograph every little detail of that springing up, I was going to be in woods a long time.
Just over a mile into the hike the rain had all but stopped, the sun poked out here and there, and I was getting some serious moob sweat from being ensconced in the yellow body condom I call a rain jacket. So, off it came and continued on with it wrapped around my waist as if self-conscious of how my ass looks in yoga pants1 as I stomped through the trails and swamps along the river.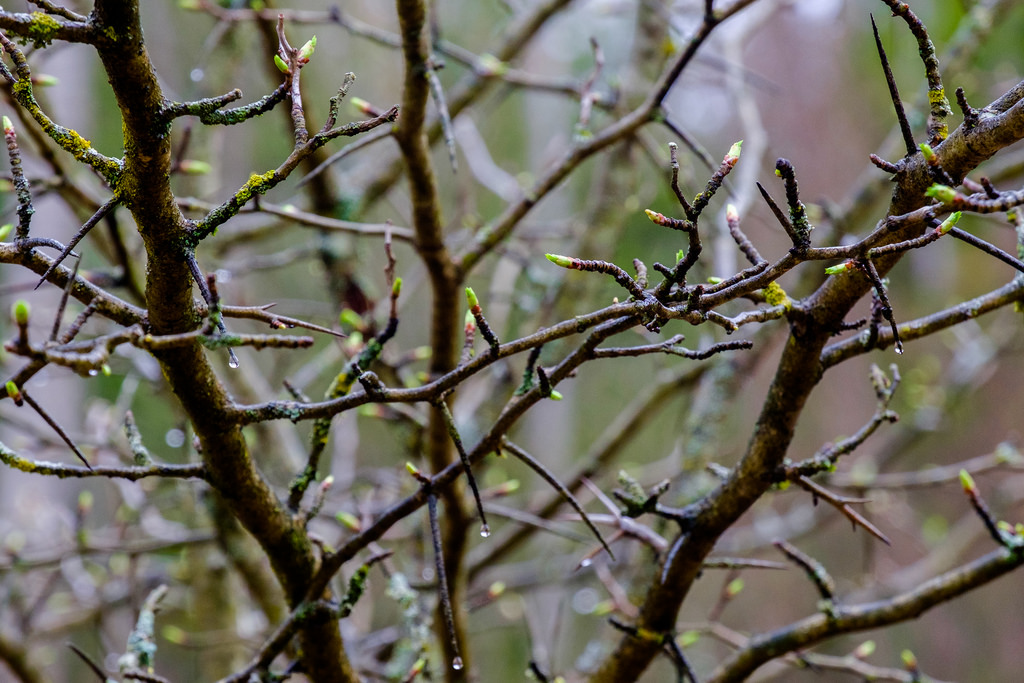 It was awesome to see all the trees budding, flowers flowering and the woods finally starting to turn green after months of brown. There were frogs afoot, birds chirping, squirrels being squirrely, and various signs of critter procreation all around. Springtime is truly one of those time that one can see the forest growing right before your eyes as you walk through it.
While I would love to call this 3-ish mile hike a cardiotastic, fat burning workout that will have me in that man-tankini I picked up at BashfulBodz™ by Memorial Day, we all know it was not. Yes, I got a sweat on but that's what dad bods in the heat do: we sweat through our cargo shorts and dampen the ill-fitting tanks top we wear specifically to highlight our uncontoured arms and thick patches of back hair2 whenever the temps go above 70˚ or hike around the damp, humid woods of Michigan. Workout or not, I was outside and got some pretty OK pics, even if I did take a few too many frog photos.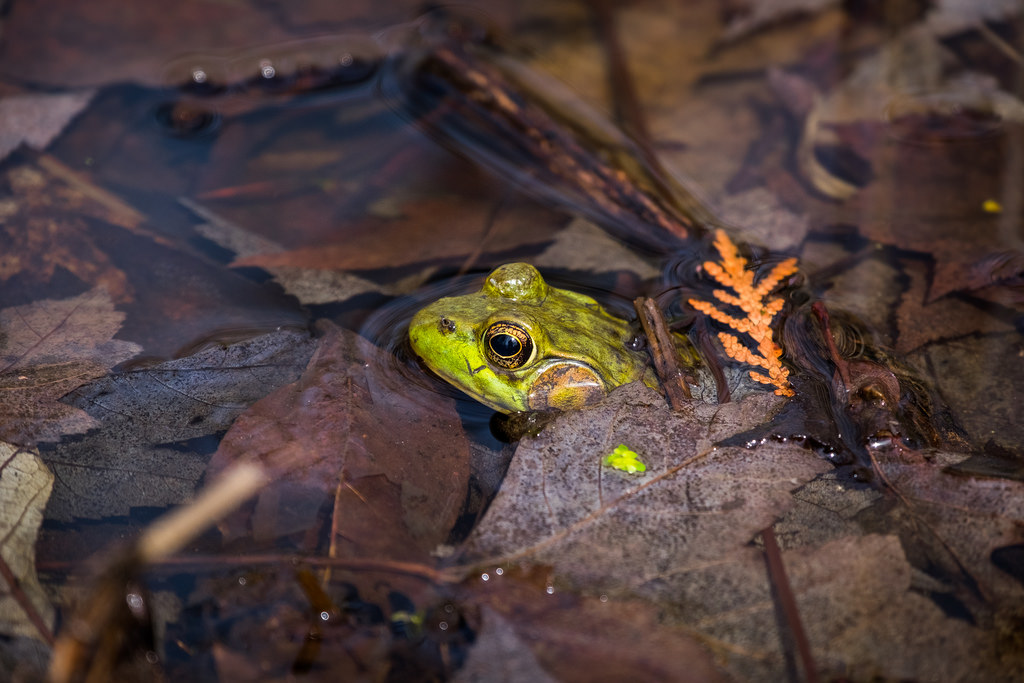 As I type this crap it's raining again and due to time restraints and an appointment early this afternoon it seems that I will be forced to the Not So Stankment to lumber on the dreadmill and lift heavy things for no reason. Hoping to get a ride in on Friday morning before another 3 match weekend kicks off on Friday night.
Here are some of the pics I took while out on Wednesday morning. Click on the pic to enlarge, navigate, ignore, etc.
Later.

As a man, and a man of questionable physical (and mental) attributes, I was of course not wearing yoga pants, nor have I ever. But through my hard work and research with the National Endowment for the Promotion and Exploration of Tights and Yoga Pants in Modern Feminine Culture I am keen to the placement of outerwear to shield she-rumps from unwanted, disrespectful, ogling eyes.