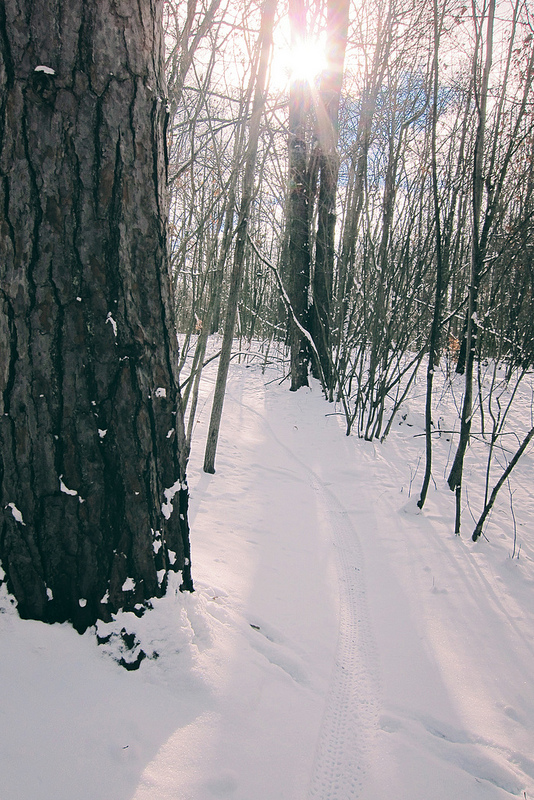 I guess you could call this Welcome Winter Weekend. Some say "welcome," I say "fuck it, I hate winter."
Saturday
I awoke Saturday feeling surprisingly refreshed, given that after a week of super self-control in the beer department, I went out with my friend Chris on Friday and had a few adult beverages. My goal was to ride outside Saturday, that changed when I saw that it was in the mid 20s and the winds were gusting at more than 20 miles per hour. Fuck that noise.
Instead of freezing my tits off, I did my 2nd 15 mile time trial on the trainer. Compared to my first TT a week ago, I was better by 4 seconds. Four FUCKING seconds??? UG!… With that knowledge, I showered, went to the store, bought some beer, watched football (not throw ball type football, soccer, which is ACTUALLY FUCKING FOOTBALL!) and looked forward to Sunday when I would attempt to ride the MMCC trails and blow the trainer stink off me.
Then I took Jake The Dog for a short, freeze my fucking ears off walk.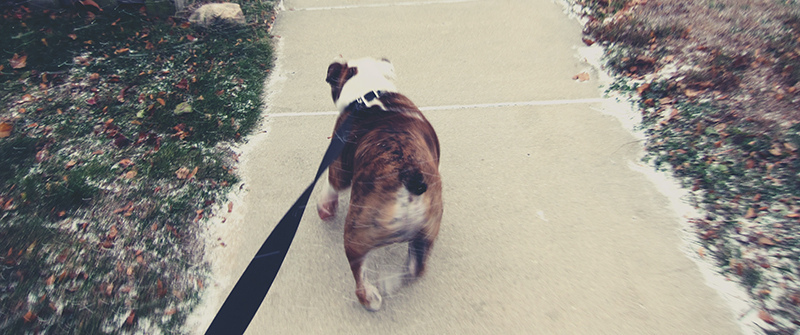 The wind was howling, the snow was flying and I was cussing Ma Nature, God, Wifey, and a host of others as I walked Jake and clutched a bag of steaming dog turds in a well used Meijer bag.
Sunday
I knew Sunday's ride would be cold, that's not THAT big of a deal. I figured I would head up to MMCC, hope the windfall had been sliced up, do a 16 mile lap and call it a cold ass day. Yeah… that didn't really happen.
It was cold as tits when I left Mt. Peezy for the 25 minute drive north to Harrison. Cold, but NO snow at all on the ground. As I got closer to Harrison I started seeing some traces of snow. Then a few miles later, full on ground coverage with about 3 or 4 inches on the ground. UG! Did I once again, drive 25 minutes just to not ride??
I pulled in the lot and walked over to the trail head. It appeared that I SHOULD be fine on my so NOT a fat bike 29er. I got kitted up and prepared mentally and physically for the ride ahead.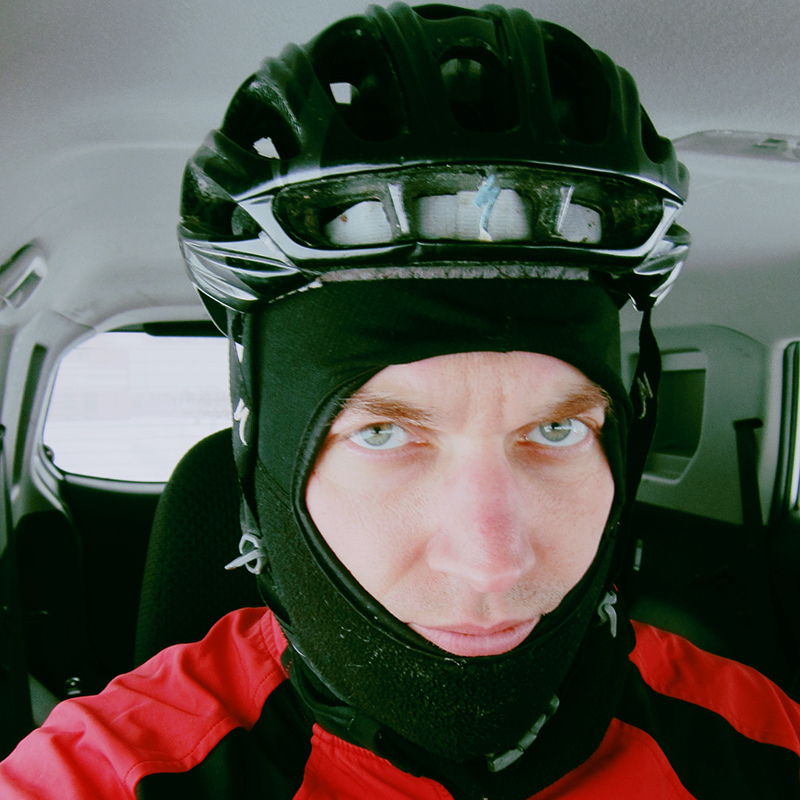 See how thrilled I am at the prospect or riding in the Goddamn snow? Note: I need to trim my eyebrows (again).
Once kitted up, I stepped outside the xB and prepared to head out. Just then, a dude on a fat bike stopped and chatted. He said that despite the snow, the trail was in great condition, the windfall was gone and I should be just fine on my 29er. That was good to hear, but still, I am not sure how much I trusted the low profile 2.1/1.95 combo I have on the Superfly right now.
Right away, I could tell it wasn't THAT bad. Not ideal, not great, but not that bad.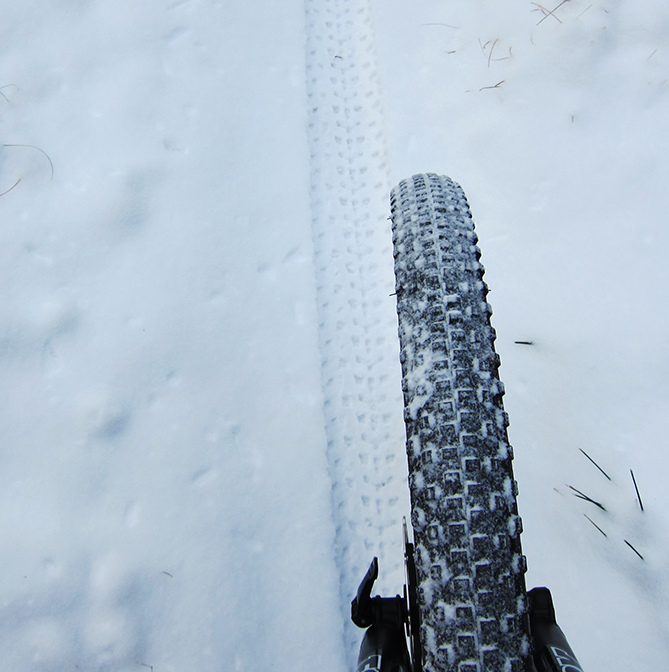 It was nice to have some big ass, fat bike tracks to follow. I will say that.
For the most part the ride was fine. I was cold as hell, then warm, then cold. I alternated between wishing I had never left the house, having the time of my life and wishing the ride was over.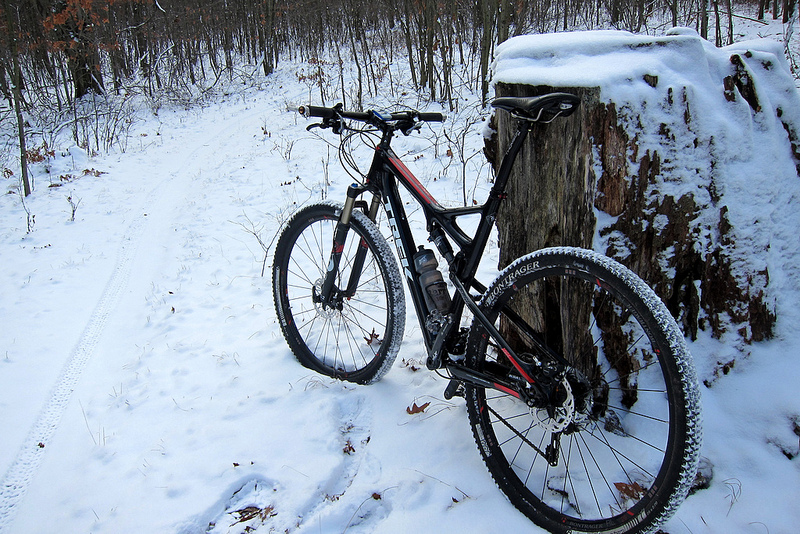 Obligatory bike photo while I threw a wiz.
Only during that brief window of me having the time of my life did I think "Damn, a fat bike would rock. Riding in the snow is a blast." The rest of the time I just thought how much I dug my new Superfly, and how if there was more snow on the ground, I would be more than content to just say "fuck it" and ride the trainer. I am NOT fond of the cold. A fat bike might make riding in the snow more fun, but it can NOT  make it less cold. I'm 42 years old and on blood thinners. Me and cold don't get along so well.
Side note: While I didn't ride all that long– just and abbreviated 10 mile loop– the XT brakes on the Superfly NEVER squealed. THAT is a disc brake first for me. My Avids howl like a bitch (dog) in heat at the very thought of rain, snow or mud.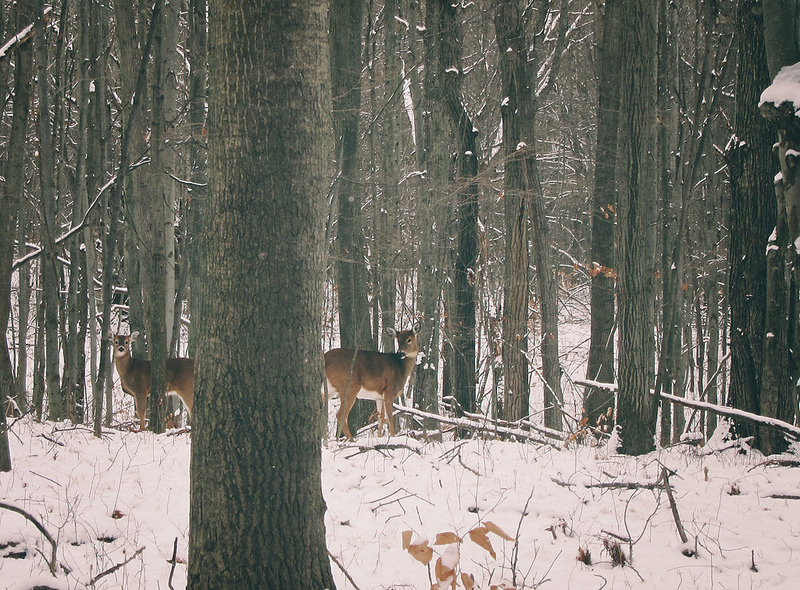 The deer seemed to be a bit more at ease today. I spied theses two with a few miles left in the ride. Looks like they're butt kissing that tree.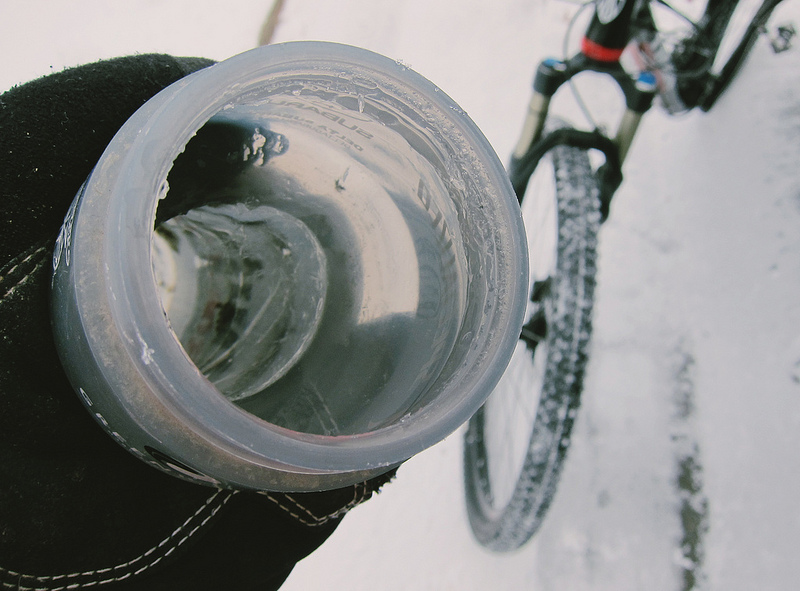 It was cold and snowy, not my favorite things. BUT did force myself to get outside, rode, and had a pretty good time when I wasn't having a bad time. The temps never got out of the 20s but I did somehow avoid a solid freeze to the bottle. I am pretty sure if I had done the full loop, shit would have gone solid.
Back to the gym tomorrow, then the trainer and then 5 days off the bikes as I return to Western PA for Thanksgiving.