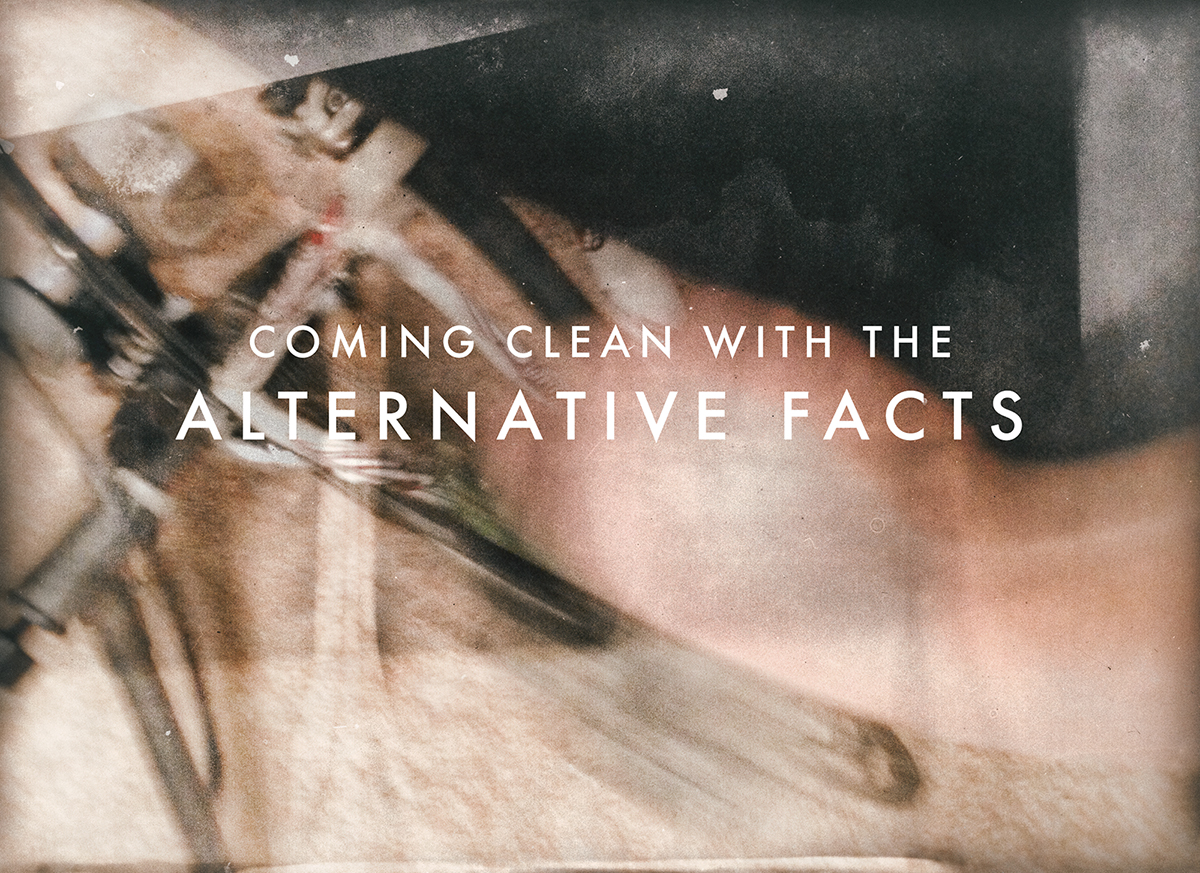 My family and I spent a long weekend back in Pennsylvania paying our respects to Wifey's grandfather who passed away last Wednesday. It was a sad weekend indeed, but it was a beautiful ceremony and it did well to celebrate the life of a great man.
With all that car travel, sadness, stress, and a jam packed non-stop schedule came poor diet choices and a complete lack of exercise. I feel like I put on ten pounds in four days!
Now home, I was anxious to bet back into the routine of daily exercise and eating healthier home cooked foods. Sadly the weather would not been cooperating for outside activities. As I've mentioned before, the past two weeks it was ice and slush, most of that is gone but the dirt roads are a quagmire of mud and standing water. The paved roads are clear but today we were socked in with fog and misty rain most of the day and I somehow lost my rear blinky in the garage somewhere. Not wanting to be struck down by a cement truck, I needed options.
I had no desire to run on the treadmill, and the arthritis in my shoulder–made worse by the cold, damp weather–is making strength training nearly impossible right now. So after months of swearing that I would never climb on board a stationary trainer again… I did. There, I admit it. No "alternative facts" (AKA lies), just the honest truth that I rode the trainer for an hour, I liked it, and I'll surely do it again.
I haven't given up on the running, but want to have an alternative indoor activity when the weather is shit. Since I'll first and foremost always be a cyclist, setting up the trainer seemed like a no-brainer.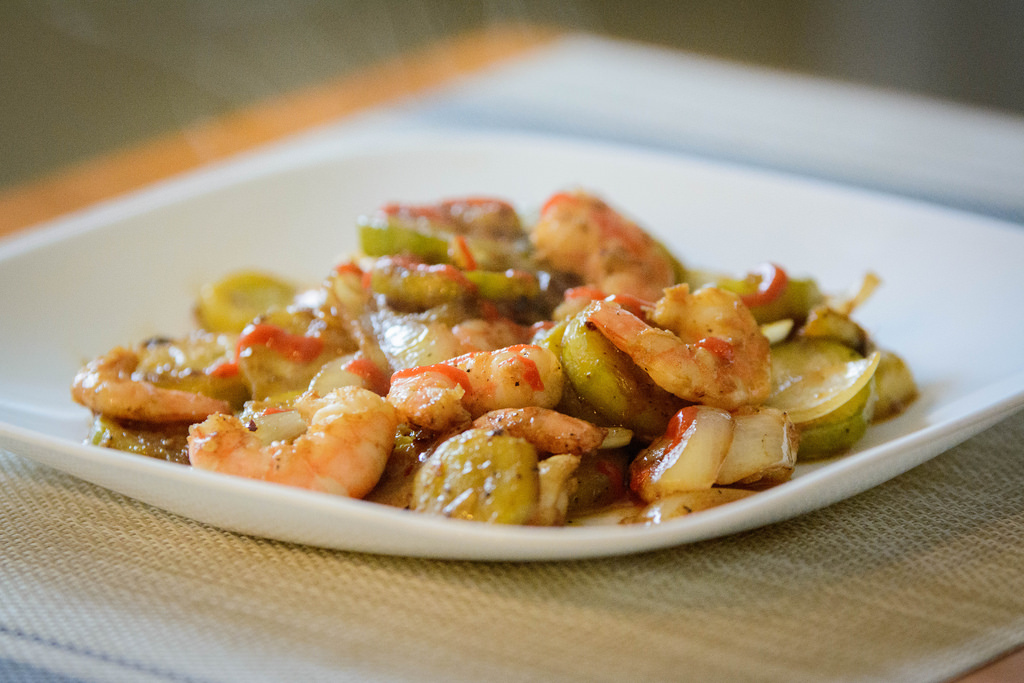 With B having a half-day of school as exams continue, I opted to save my workout for the late afternoon. This freed up the balls of the day to get some projects done and to cook up a much needed healthy lunch of Spicy WhiteTrash Chinese Stir Fried Summer Squash & Shrimp. Twas good.
I was also glad to fetch Jake (the dog) from doggie camp. Upon his return he did a few high speed laps around the house, ate a treat or two, then settled in to do what Jake does best–sleep, snore, and fart on the couch.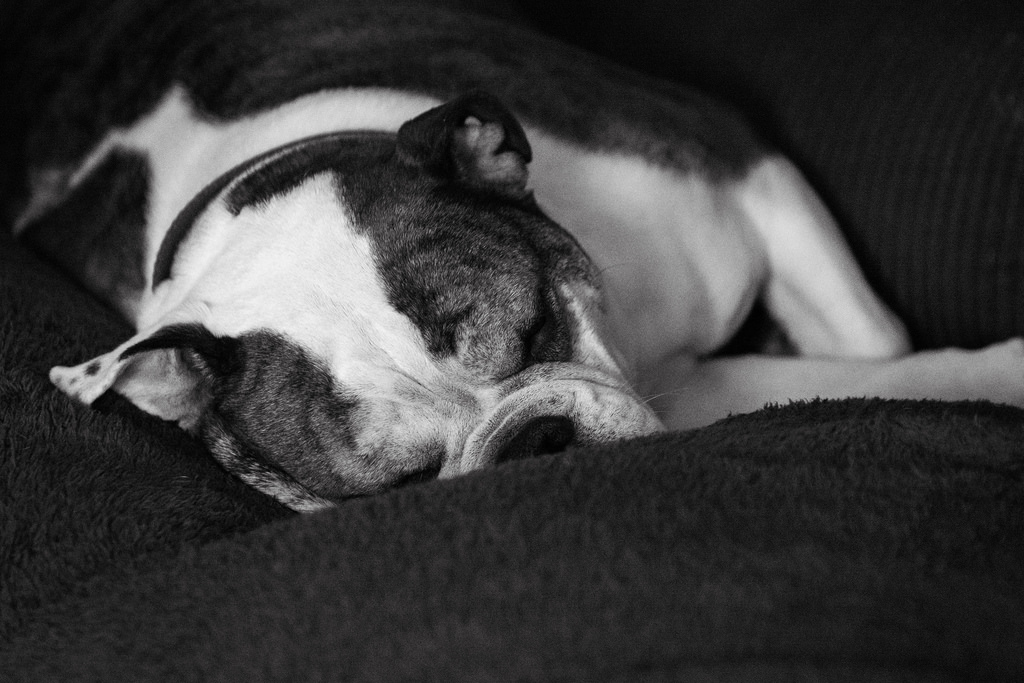 My post-holiday efforts were feeling pretty solid, but I sort of feel like I need to a re-boot now. Today was a good way to start, and it felt good to get back to some normalcy today.
The temps look to get up to 40 tomorrow with very little wind, so I'm hoping to get in a road loop outside. It's going to be a bit damp, but strapping a fender on should help curtail any potential cold water enema.
Later.
This post was edited in the morning due to more than my normal share of spelling errors.