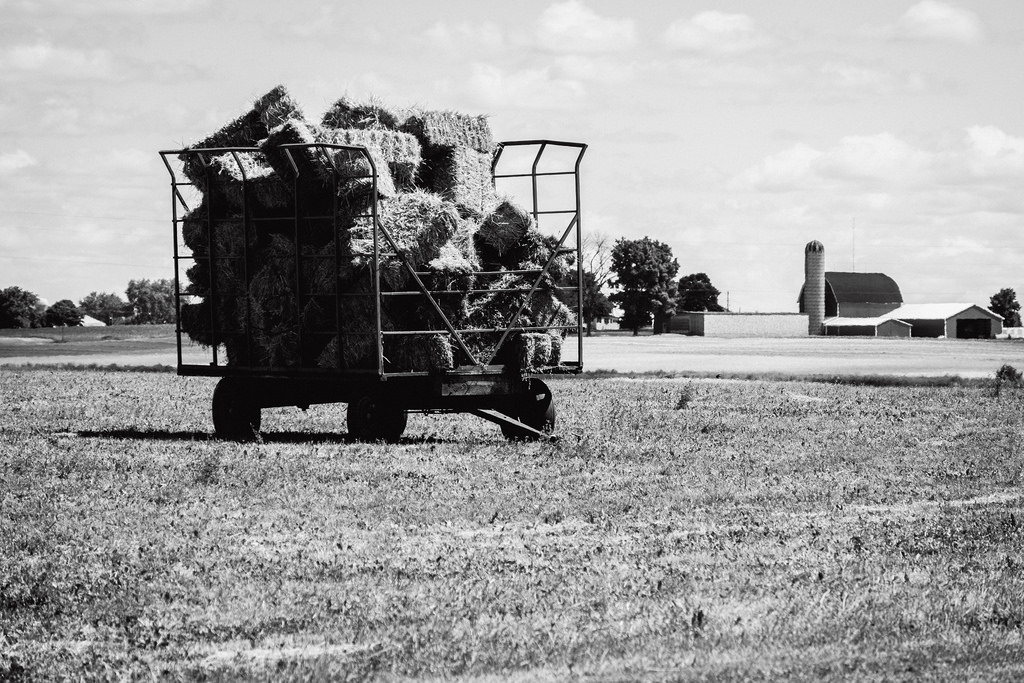 The plan Wednesday morning was to get up, coffee up, dump out, hit the road and get home to get shit done as quickly as possible. I did eventually get out but had to deal with a curve ball first.
When I checked my email in the morning I saw one concerning the email account associated with a website that I volunteered to build and maintain for a local. .org. After some investigating, I got the go-ahead to do what I needed to do to solve the problem and that lead me down a rabbit hole of emails and online help chats that would put me over an hour behind schedule. But, since this "schedule" is self-imposed and there's no Bill Lumbergh lurking over my shoulder, I took one more long sip of now cold coffee and headed out for a ride.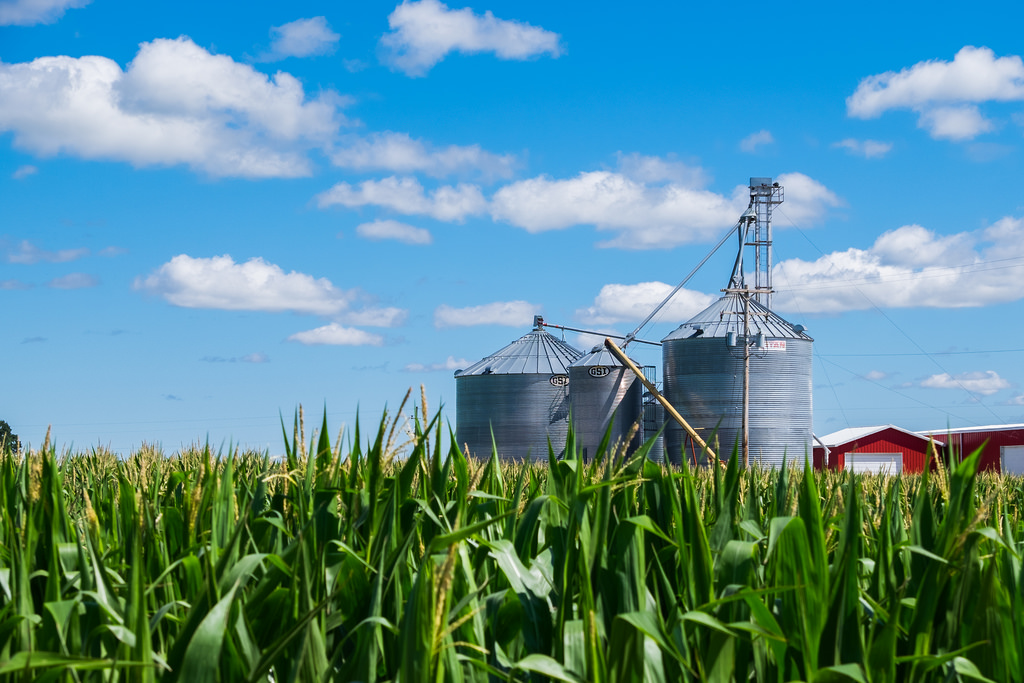 I've been tiring of my normal loop from the Cul-De-Sac-Shack so I mentally put a new one together as I readied my bottles. Knowing that many of the roads I was going to hit are filled with deep sand even when we're not in a drought, I opted for the wider tires of the PrOcal1. It's such a light and quick handling mountain bike, the difference between my rides on the PrOcal and the Boone are minimal at best for someone like me.
Yet another ride started with me feeling sluggish but things turned around pretty quick and I started enjoying the ride soon enough. I even stumbled upon a wheat field being harvested, so I got to capture some of that rural action.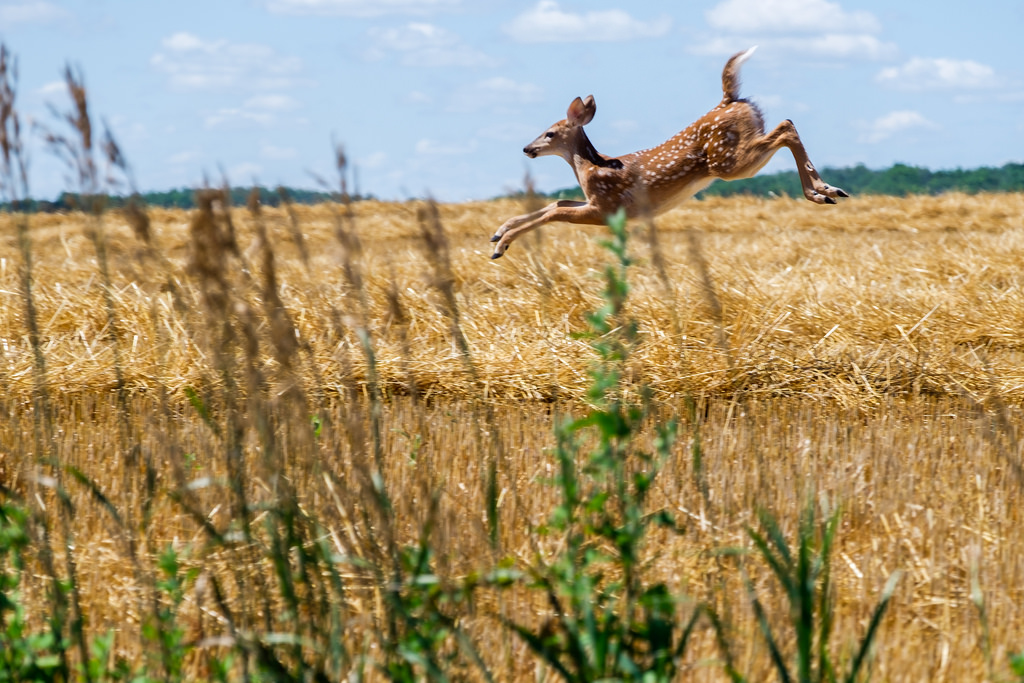 Soon after I found myself in a stare down with two fawns that were standing in that same wheat field. Eventually one took off to my left and I somehow was able to get a pretty good shot of it as it went speeding by. Its sibling continued to stare at me and also let me get a few images before sprinting in the other direction. The shots are OK, but the mid-morning sun caused some heat waves in the background of a few. However, I'll take what I can get somedays!
The route I had mapped out in my head ended up being a bit longer than usual, but I was feeling pretty good and was happy to be out riding, especially after being delayed that morning. There's time that if my ride gets delayed by even 5 minutes I say "fuck it!" and move on to something else instead. Look at me making progress!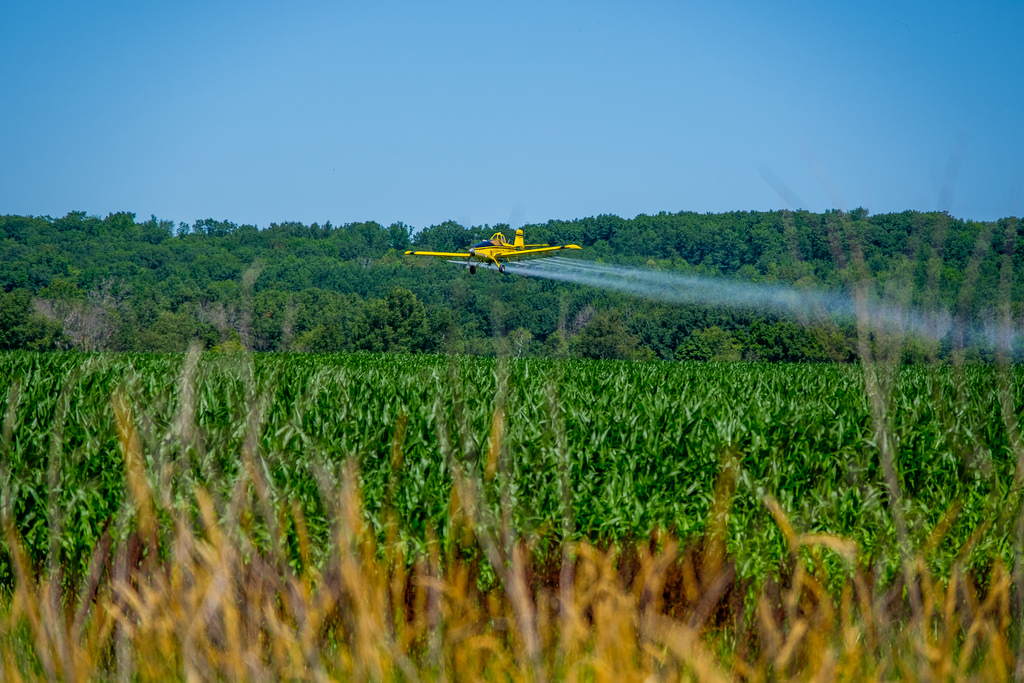 Making my way down one gravel road I saw a low flying plan crop dusting a nearby field. I got some good photos of the same plane last year, so I wanted to try again. As I got closer I stopped and waited for it to make another pass. As it passed I took my photos, packed my camera, and then started off. 50 feet later I was met with a cloud of Whatever the Fuck Chemical™ the plane was dumping washing over me. YUCK!! I started spraying water from my bottle over myself to get as much as I could off, hoping that I didn't breathe too much in. "At least the bugs won't bother me for the rest of the ride!" I thought as I pedaled on, hoping to not die of cancer by the time I got home.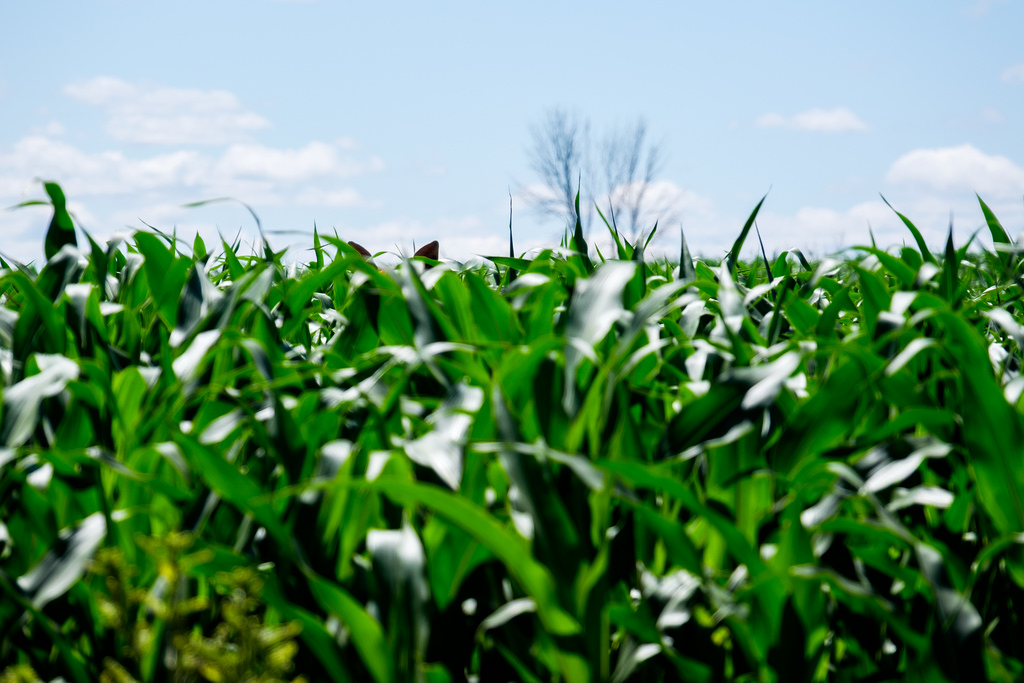 After a morning of too much time spent pedaling gravel roads and taking photos of rural Michigan, I found myself at the corner of Denver Road and North Crawford and about 5 or 6 miles from home. North Crawford Road alternates between pavement and dirt for several miles. As I made my way down a short paved section just after Rosebush Road I saw a large, heavy metal post, about 4 feet long, lying in the middle of the road. Thinking about what sort of damage that could do to a small car, I pulled over, put my bike down and removed the post. Just as I was remounting, a car pulled over and an elderly couple asked if I was OK. I assured them I was fine and told them that I just wanted to get the post off the road. They thanked me for getting it off the road and I thanked them for their concern. It's always nice to have a positive interaction with a motorist.
After that brief delay, I pedaled on towards home, running out of tepid water in my bottles and looking forward to lunch. The ride ended at just under 33 miles— one of the longest rides in the past month. I was pretty happy with that. I mean it's pretty pathetic for someone who used to complete 100-mile mountain bike races, but pretty good for someone who is now 50 pounds overweight and spends way too much time taking photos along the way. As always, I'll take what I can get.
Later.
Speaking of rabbit holes: Every time I ride the PrOcal I first regret that it doesn't see more singletrack, then I start dreaming of being able to roll a drop bar gravel steed that can accommodate tires in the 1.9-2.0 range. The next thing I know I'm down a Trek/Cannondale/QBP rabbit hole trying to see what I can get through the shop. I don't ride fast, but I want something with a quality build and is comfortable for my photographic gravel road junk mile habit.