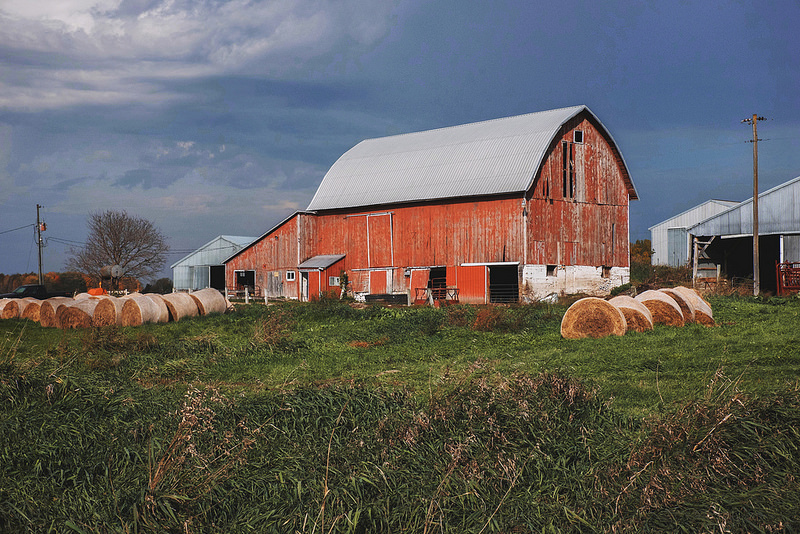 There were some random showers making their way through central Michigan today. Somehow, someway, I ducked and dodged nearly every drop that fell. I'll take that.
With more used bike merch to ship out today along with other duties that needed done, I found myself once again trying to squeeze a ride in, and the rain in the area only made it more difficult.
I rolled the fatty and did my best to drop the big boned hammer. Which pretty much means I was content to roll along into the wind on the flats, but when a hill presented itself I was up and out of the saddle sprinting and putting in a hard effort. I must say, sprinting uphill on a fat bike might be the dumbest thing ever. It was also pretty hard and it felt good to push myself (and a lurching fat bike) up the hills as hard as I could.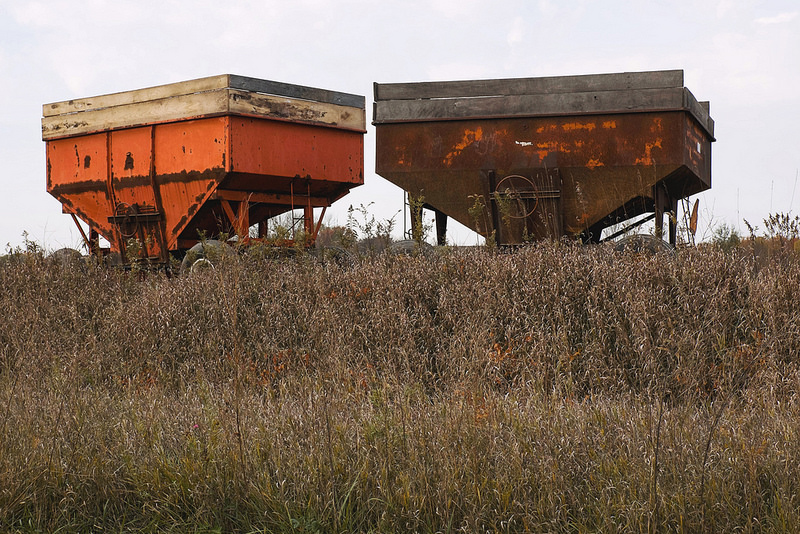 The time in between hills and false flats was filled with taking pics here and there of the autumnal sites of Michiganderburgh.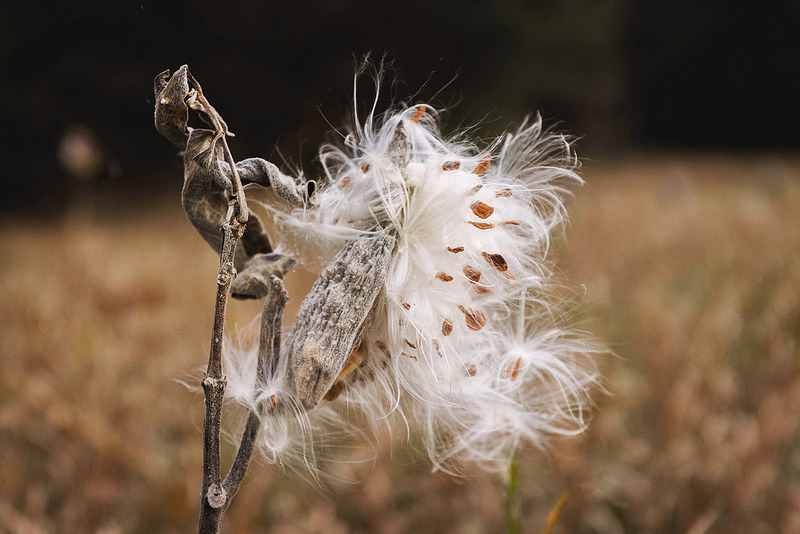 As per usual, some pics turned out, some did not. No worries though, it was in the sixties and warm enough that the wind didn't even cause me to cuss, complain or bitch even once. OK, maybe once. OK, twice.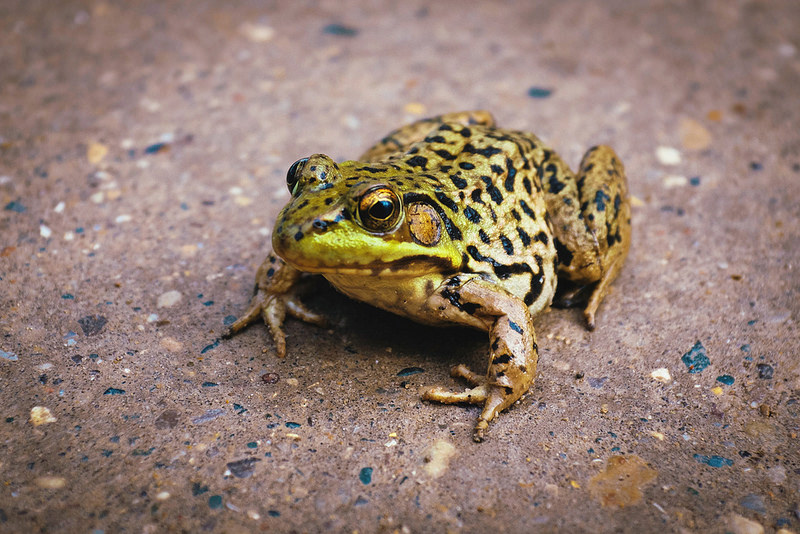 I had just been thinking to myself how there has been very little non-farm animal activity out on the dirt roads of late. There are fewer birds, the deer know what's up and the reptiles and amphibians are finding it a bit too cold. That changed when I almost ran over the frog seen above. The big fat tire of the Farley barley missed him! After I realized that the "mark" on the road was a living thing, I turned around, snapped some pics and then got him off the road and back into the weeds before one of the many giant trucks or tractors out and about on the farm roads killed him dead.
When I got back to my fat bike launching pad, I put the bike in the back of the xB, changed shoes, and before my sagging ass cheeks even hit the seat it started to rain. I ducked, I dodged, I got the ride in without getting soaked or having to stuff my camera into a series of baggies to keep it dry.
More rain in the forecast tomorrow, but I am hopeful to get some sort of activity it. If not, no big.
Later.