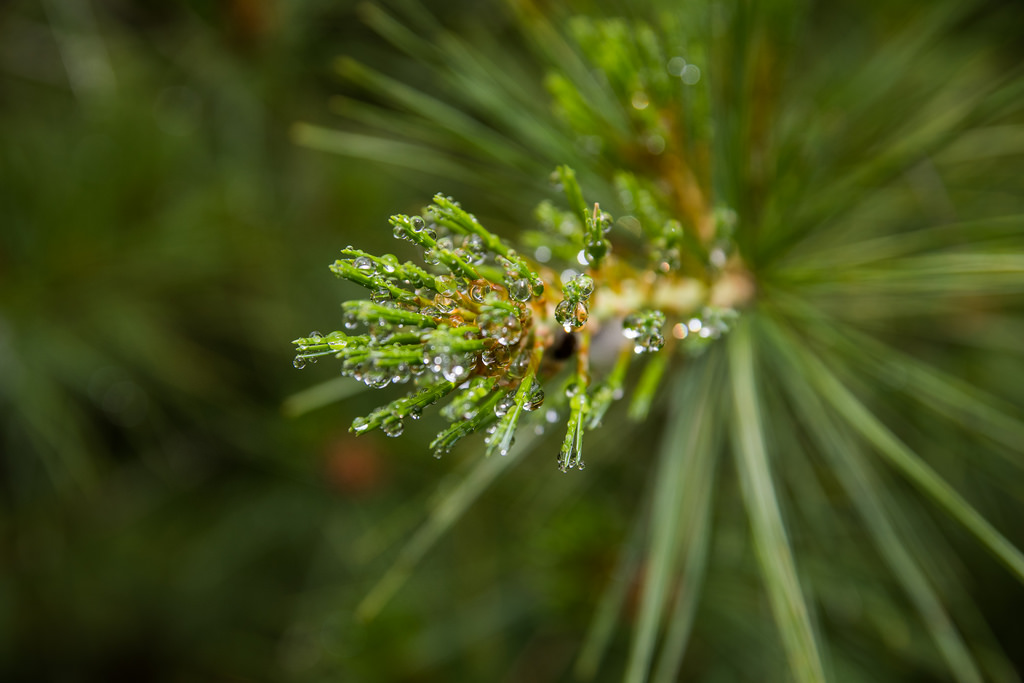 In the last post, I mentioned a couple of things that proved false, so I will address them here.
ONE
I wrote that I had planned to ride dirt on Wednesday; that didn't happen. I woke up to rain and little desire to be out in it. As much as I wanted to roll over and go back to bed, I got up early anyway and made Wifey an omelet before she scurried off to work. I figured since I wasn't that receptive to the fact that she was up trying to hold a full on conversation with me at 5-freaking-A-M as I tried to sleep, it was the least I could do1.
As I assessed my day I knew that some time in the woods with my camera would be the best way to start it. So, as I've been want to do so many times this spring and summer I did just that, and made a quick drive to the Sylvan Solace Preserve.
The hike was so chill, I don't know if I even broke a sweat, but the time soaking in, and getting soaked, in the woods was time well spent.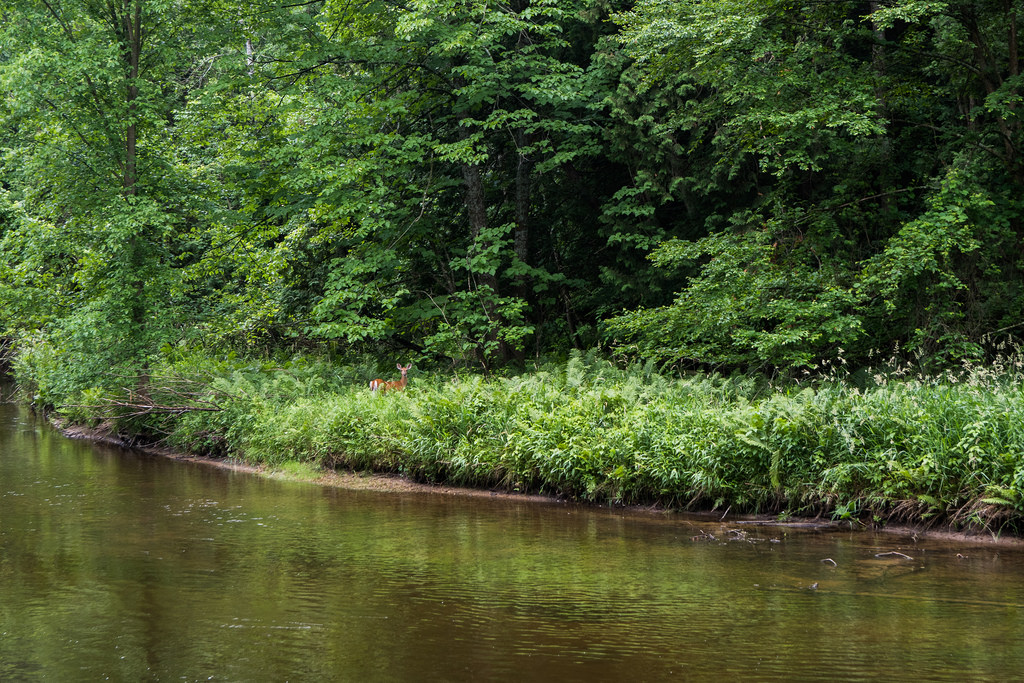 The only bits of excitement during the hike came as I scrambled down a muddy river bank to get some shots of some flowers (see part TWO). Just as I got to the bottom I heard thrashing and splashing in the river, looked up and saw a deer running full speed down through the water. After jumping into the woods, it just stared at me from across the river, no doubt basking in the fact that it scared the shit out of me!
Then, later on in the hike, as I rounded a corner a grouse took off through the brush and scared the remaining shit out of me! Backed up? Just go for a hike in the woods. Or a bookstore, those places are shit inducing magnets. I digress…
TWO
I also mentioned in the last post that the wildflowers seem to have now vanished from the woods, thus leaving these digital pages vacant of Georgia O'Keeffe-like flower innards. Well, I was wrong and there are more than a few flower shots here today. Sorry?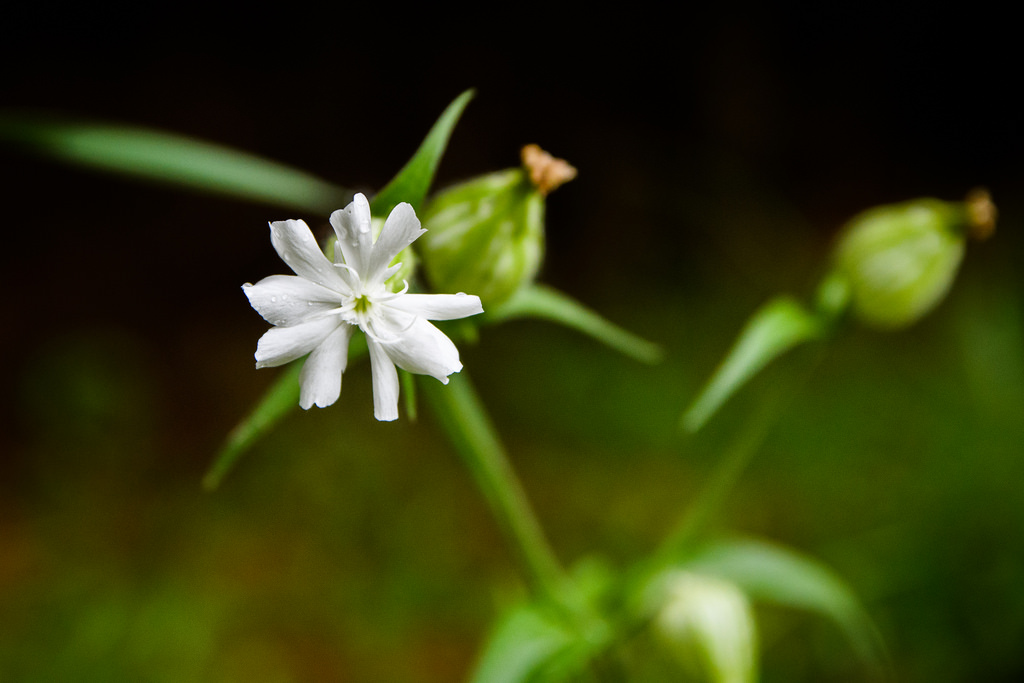 I also stumbled across a critter that I have NO idea what I was even looking at! I seriously have never seen such a creature before! A bright green pliable body, sort of like a slug, but with a furry face and it had a small fly riding on its back. I couldn't tell if it was something being eaten, coming out of a cocoon, or if it really looks like that! I even poked it with my finger and it seemed unfazed. Super strange.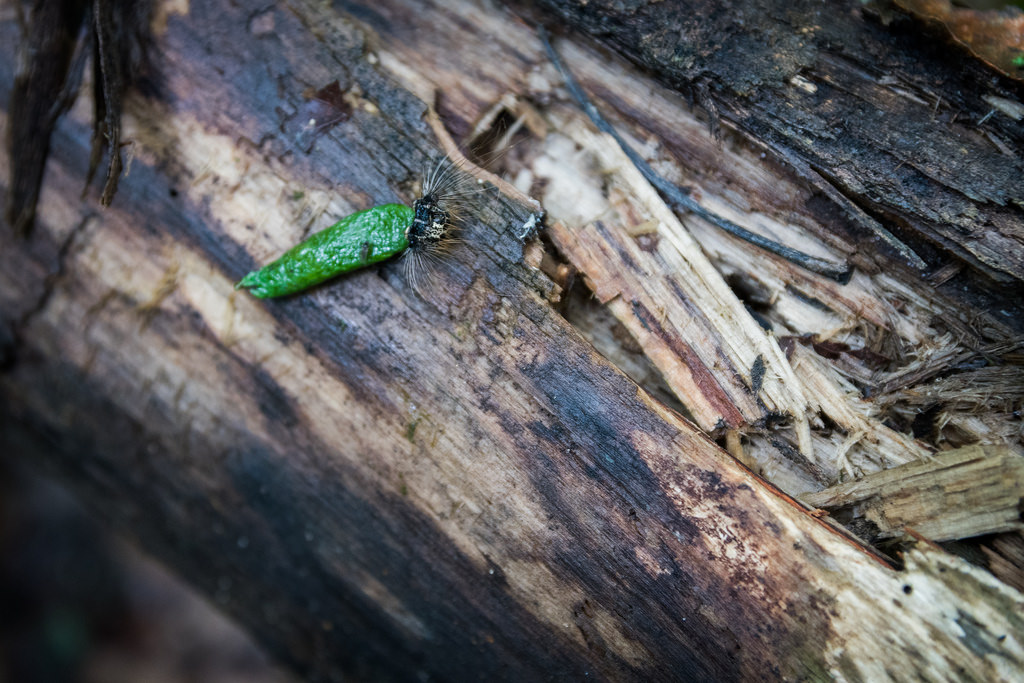 After the hike, it was home to get some stuff done, run some errands, and mow the grass around the nearly complete deck construction, before getting ready for Wifey to come home for Hike 2 of the day at Bundy Hill. I took my small Ricoh GR on that hike, but haven't gone through the files yet, so everything here is from the morning hike.
I swear I'm gonna try to ride today, I swear! I will try.
MORE LIES!!!
Later.
---
Wifey attempted to defend her early morning chit-chat by blaming me, saying that I had woke her and the dog up screaming in my sleep, then with multiple volleys of gas. I screamed because I was dreaming we were at a Pittsburgh Pirates' game and as they put runners in scoring position I yelled "C'MON YINZ GUYS!!" Wifey thought I yelled "WE'RE ALL GONNA DIE!" then proceeded to talk about whatever random thing was on her mind now that she was up… an hour and a half early.