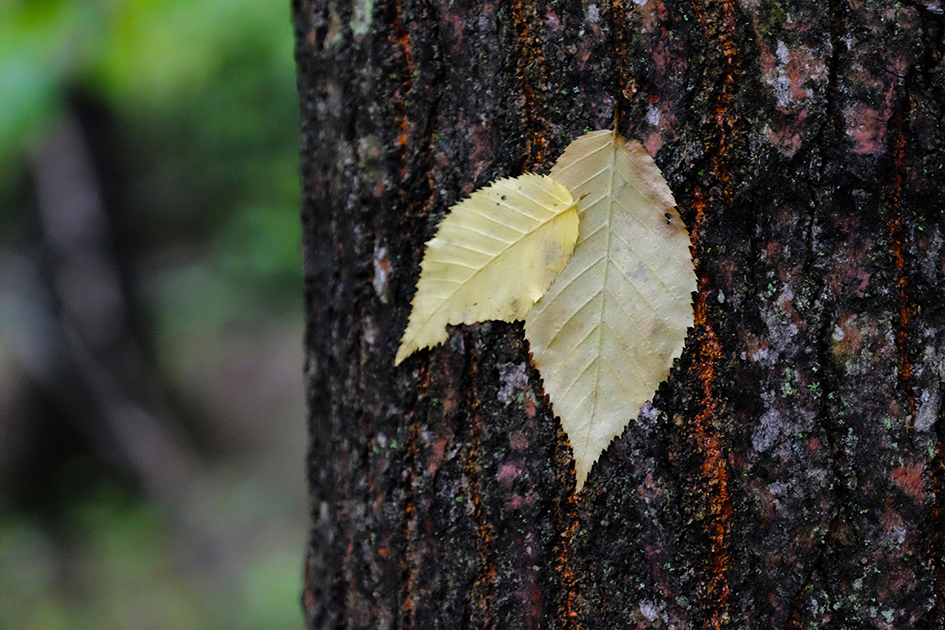 Time in the saddle has been nearly non-existent over the past month or so. Shit weather, some hours in the bike shop, family schedules, soccer matches, appointments, and an ongoing sprain in my foot has me spending way more time in the gym lifting heavy things for no reason rather than outside on my bike.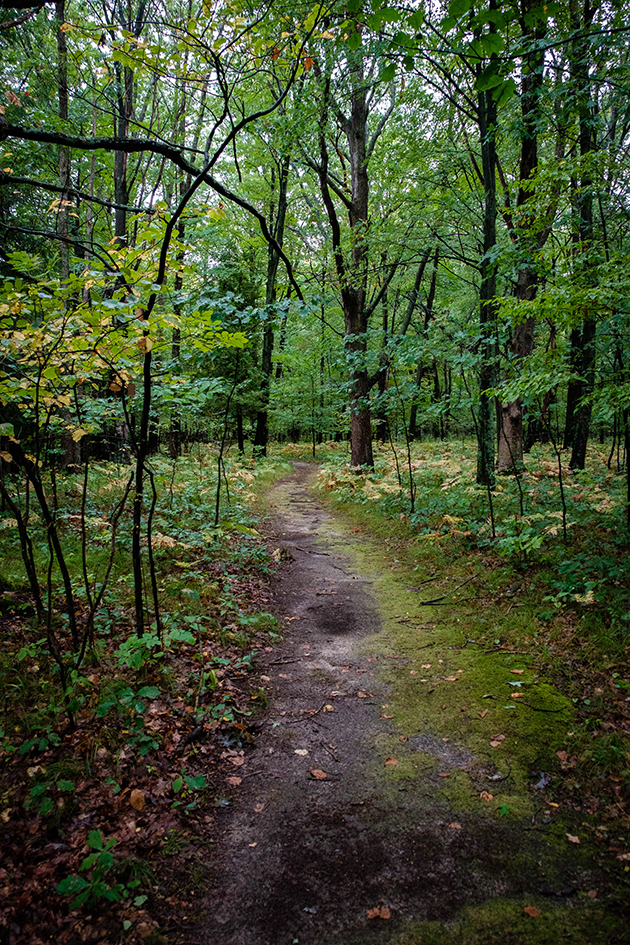 The injury to my foot/ankle has also prevented me from hiking for any great length of time. The few times I've tried, I've painfully hobbled around the woods for a mile or two, and then left disappointed with just a handful of shots. Having said that, the continued pain and limping didn't stop me from taking a day off from the gym and going for a short hobble around the Sylvan Solace Preserve in search of pixels to capture today.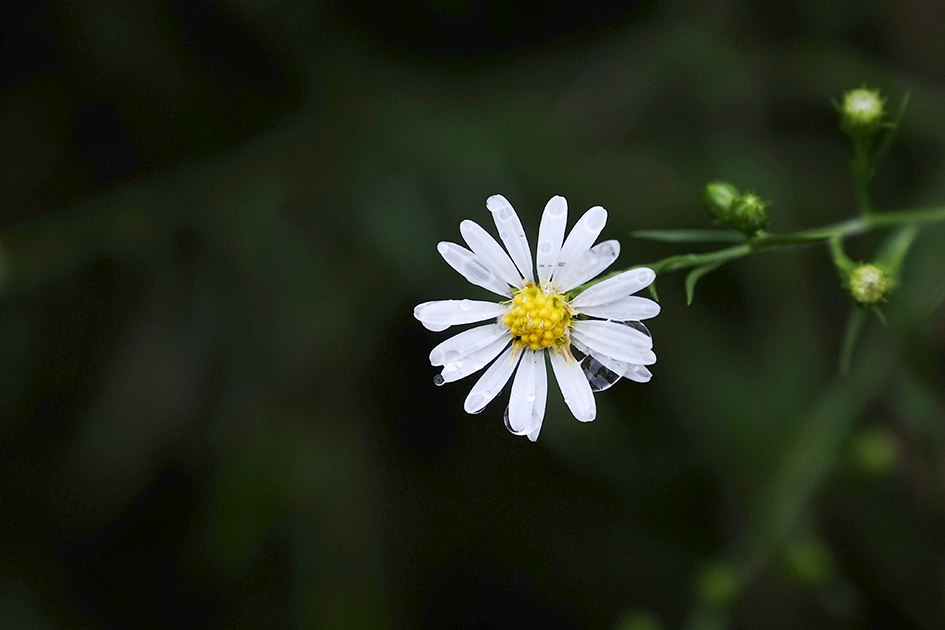 The morning light was dull and grey, and the woods were dark and wet from a series of thunderstorms that moved through the area yesterday. In all honesty, hiking in the dank woods is one of my favorite things. Sure, ISO settings need to be pushed to 6400 or more, shutter speeds are slower, and sharp images can be hard to come by, but I love it all the same.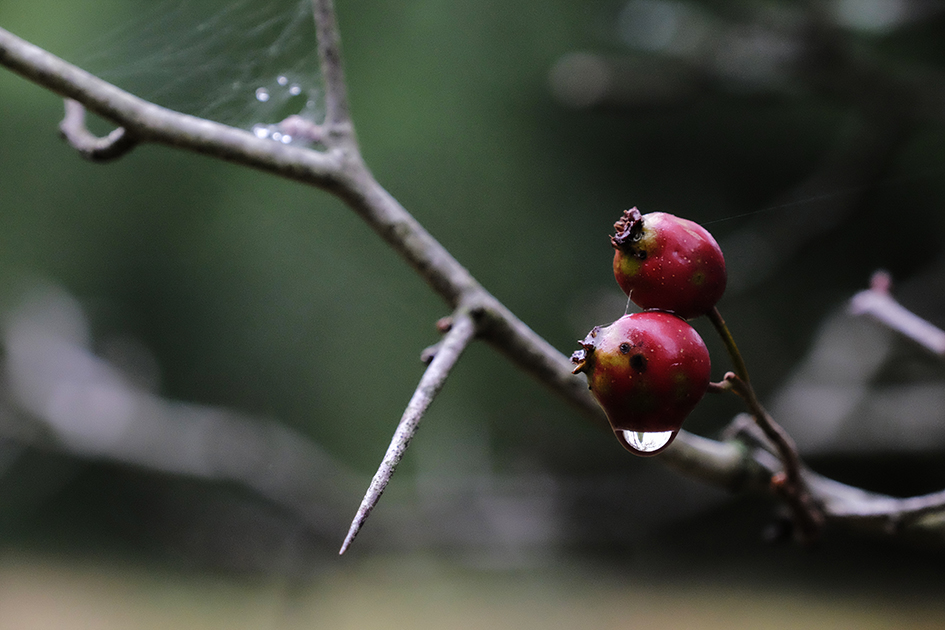 There was little to no wildlife activity, the ferns are turning yellow and brown, and the wildflowers have begun to wither and die. For now, green remains the predominant color, but there are signs afoot that autumn colors will be sneaking into the landscape soon.
For today's short stomp, I took the Fuji X-T1 with the 18-135mm F3.5-5.6R lens. I have to say I love my Nikon DSLRs for shooting sports and action, but for general hiking, riding, or travel photography this setup is my favorite.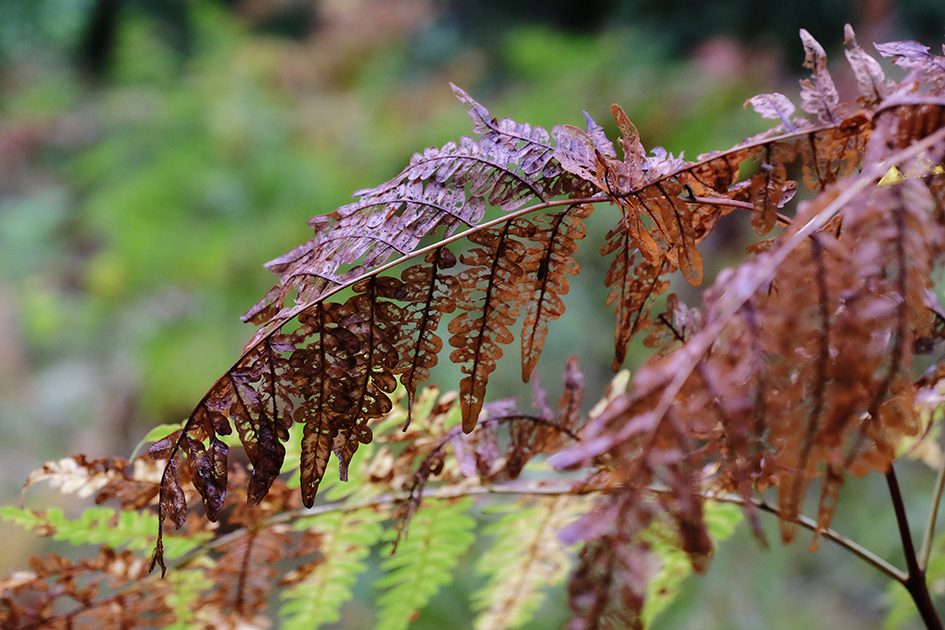 My foot is showing some signs of improvement, but I fear that I am still a couple weeks away from putting any real pressure on it. Until then, some short hikes in the woods and quick spins on the dirt roads will have to do.
Later.