No, this isn't a post-Valentine's Day entry about lost love. However, it has everything to do with losing the excitement and mystery of travel.
I've mentioned here more than a few times (I think) about how from the years 1999 through 2004 Wifey and I would head out west to Colorado for a week each summer. Those were some of the best weeks of my life, yet all these years later I have no strong urge to return. Don't get me wrong, I want to go out west again, there are still things I want to see and do in the Rocky Mountains, but I doubt that the trips will ever have the same lure or mystery surrounding them.
In the time prior to those trips, my mountain biking obsession was full on and the internet was still figuring out how to fuck up our lives. The burgeoning web was instrumental in some planning and figuring out what trails to hit, where to stay, the best routes to get there, etc, but social media was limited to a few blogs and some cycling forums (remember them?).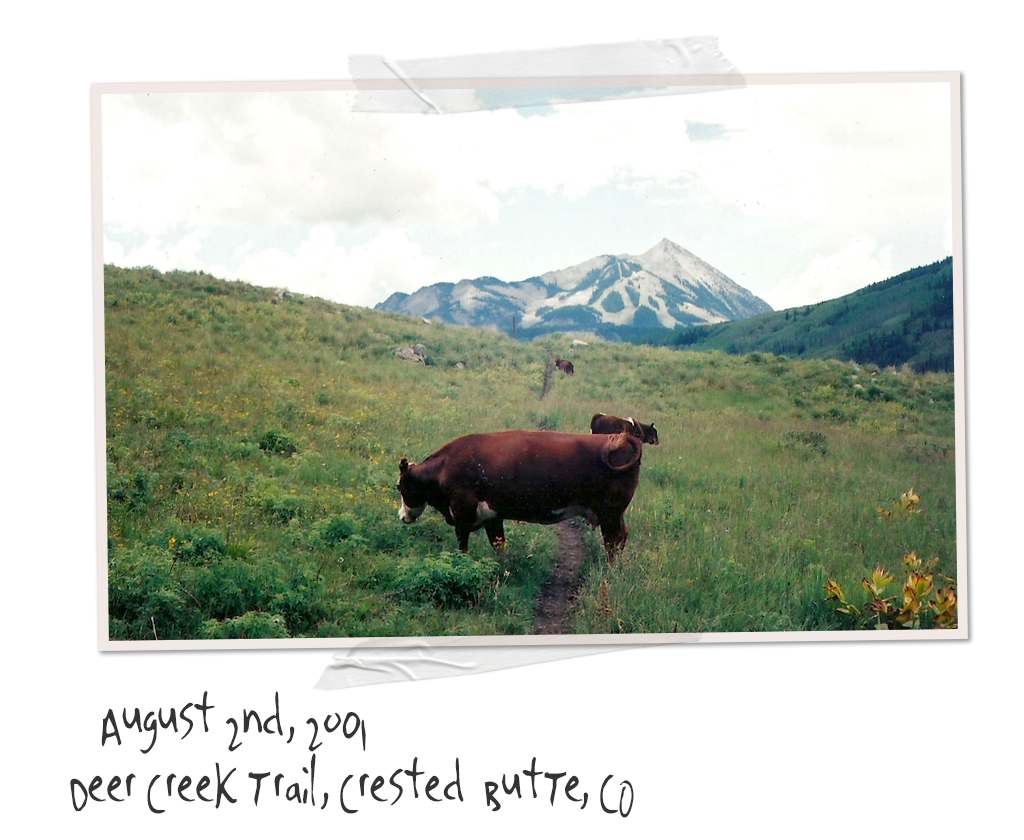 In the months leading up to each trip, I would pore over maps and mail ordered trail guides piecing together bits of legendary singletrack so as to get the most bang for my riding buck. I envisioned long ribbons of dirt winding through alpine meadows as giant mountain peaks looked down on me and most often the Rocky Mountains delivered every time. I would return to Pittsburgh a week later with sore legs thinking of where the next trip westward would take me.
Our first two trips to Colorado led us to Durango and Winter Park. For our third trip, we settled on Crested Butte and we fell in love with the town, the trails, and mountains that surround it. We would return to CB three more times including once with a one-year-old B-Man.
But then we just stopped.
There were a variety of reasons that we stopped traveling west, including a young son, career changes, job losses, home purchases, and a few years that we found ourselves living paycheck to paycheck just trying to pay our bills without bouncing checks.
Beyond those very real reasons for halting our travels, I noticed my feelings changing towards the trips. Yeah, there was a bit of "been there, done that" but I was feeling the romance and mystery of the trips starting erode, due in large part to the internet and the trappings that come with it. Social media can be a great place to goof off, and I love me some Instagram, but it can also be a bastion of opinions, negativity, bitching, moaning, trolls, and hate. 1,500 miles doesn't seem so far away anymore and every traveler, cyclist, hiker, walker, equestrian, skier, would-be foodie, hunter, and dirt bike rider will have something to say—usually crap—about a place you want to visit.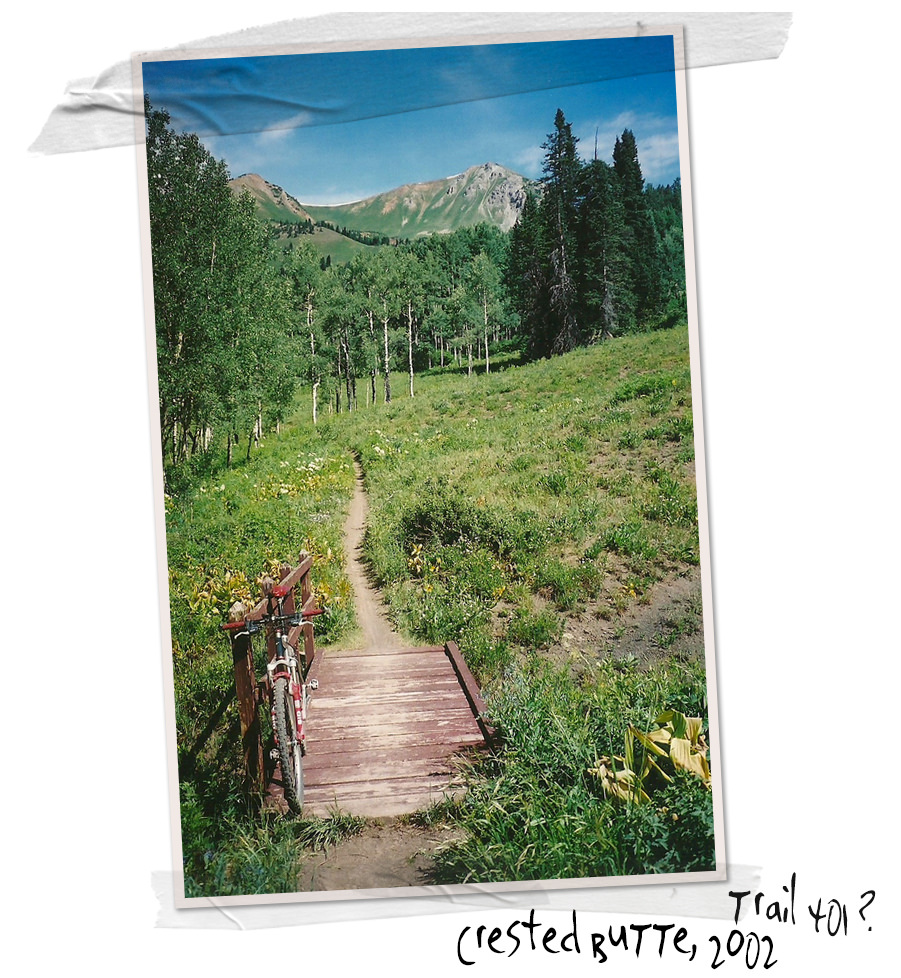 Every trail I ever rode or thought about riding, now has 500 GoPro clips on YouTube or a million posts on Facebook about it. Every restaurant I enjoyed has a list of snarky Yelp reviews, and every town's social media feed is filled with the locals bitching about the tourists, the tourists bitching about the locals, and everything in between. And that's before you even drag all the modern-day social political economic bullshit into it all.
What can be done about all this? Well, just because the stuff is out there on the web doesn't mean I have to read it or let it affect me. That can be easier said than done, but it's worth a shot because, in the past few years, I have become almost mentally crippled at the thought of a vacationing or traveling somewhere. Too far, too many people, nothing to do there, too dirty, too hick, too ritzy, too square, and too hipster are just a few of the excuses that I've concocted to hamper traveling and experiencing things. In reality, nearly all of these excuses are based on things I've "read on the internet." Very few—if any—are based on my own experiences.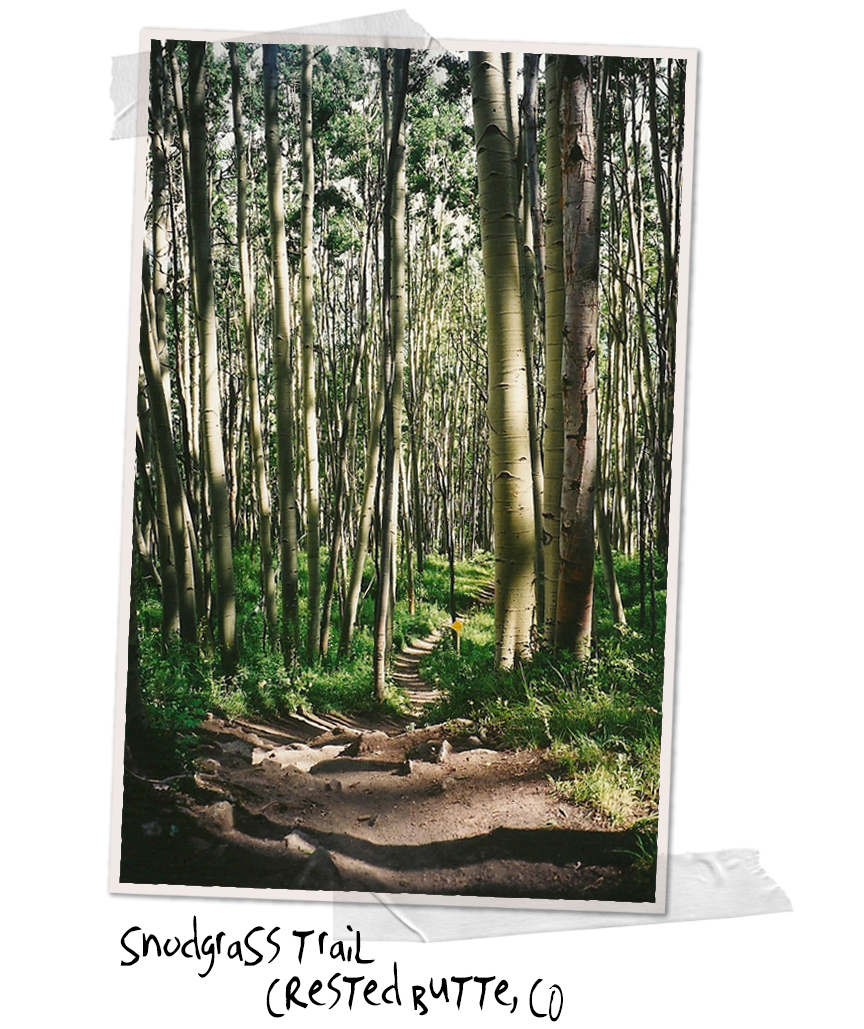 I need to try and find a way to embrace the romance of traveling places again. Whether it be to ride my bike, hike, or just walk around taking photos.
When Wifey and I traveled in the past it wasn't always perfect: There were Wifey's annual mental breakdowns as we made the long ass drive across Kansas in the summer heat. The motel we stayed at in Colorado Springs that had a faulty door lock and was located between a liquor store and a check cashing place. The time my roof rack broke in Missouri as we made our way home and I had to stuff two mountain bikes, all of our gear, and multiple cases of Fat Tire Ale in the back of a Honda Civic sedan.

And of course there was the time I spent the entire day in the bathroom of our Crested Butte condo with severe projectile diarrhea, only to exit later in the day and find that half the town knew I was sick because Wifey was so worried I had altitude sickness she felt the need to seek advice from any local she happened to run into. "How's your stomach doing?" was heard from many a passerby over the next day or so. Good or bad, these are all experiences that we talk and laugh about to this day.
I guess my point is that I need to learn to embrace traveling again, to use the internet to ease the planning, but not to get sucked into opinions. To find places that can re-kindle that romance of traveling, whether they be mountain towns in the American west, a small town in Wales, or a city in Spain.
Later.