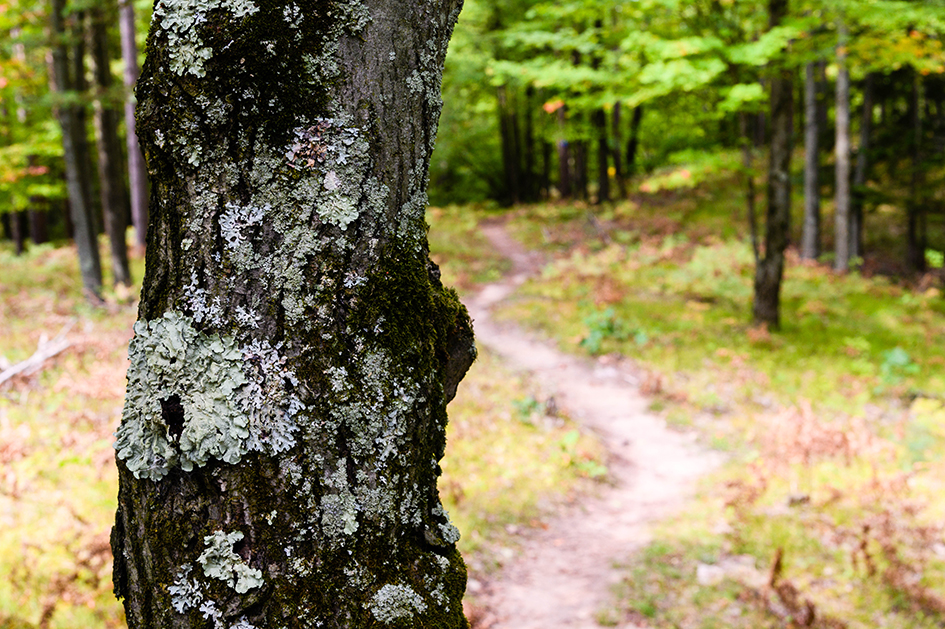 I warned you that my mood and blogging hiatus might not last long, and it didn't. Sorry.
To say that I was in a bad mood on Monday would be an understatement to say the least. My brain went down a wormhole of self-loathing and misanthropy, the likes of which I haven't experienced in 10 years or more. A wormhole that turned into a massive black hole as the day dragged on and culminated in driving an hour and forty-five minutes each way to watch B play soccer, only to see him "Malachi Crunched" right out of the game after just 10 minutes.
When B plays club soccer, he is one of 11 excellent starting players on the pitch and 18 excellent players on the team. It's a bit different on his high school team, where he is arguably the best player on the team. During last Wednesday's away loss to Midland High, he collided with a defender and picked up a dead leg (deep thigh bruise), thus setting off an "almost fight" amongst opposing coaches and less than OK shouting from his teams away supporters. The sort of shouting that actually prompted B to turn around and yell at the crowd, asking them to calm down and stop because he was OK and didn't feel any foul play was involved by the defender1.
"They weren't even trying to tackle; they were just kicking at me." — Brennan2
As all this unneeded drama unfolded, I was standing near the team bench with my camera, staying neutral as one should be when photographing sports; I calmly asked B if he was OK, and quietly hoped that his pain would be temporary. After a few days off of his leg, he seemed fine and was set to start on Monday night. Sadly, it appears that the news is out that the way to stop B is with chippy fouls and hard tackles off the ball out of view of referees. The second time he was bowled over on Monday, his already injured thigh took the brunt of the fall, and his night was over.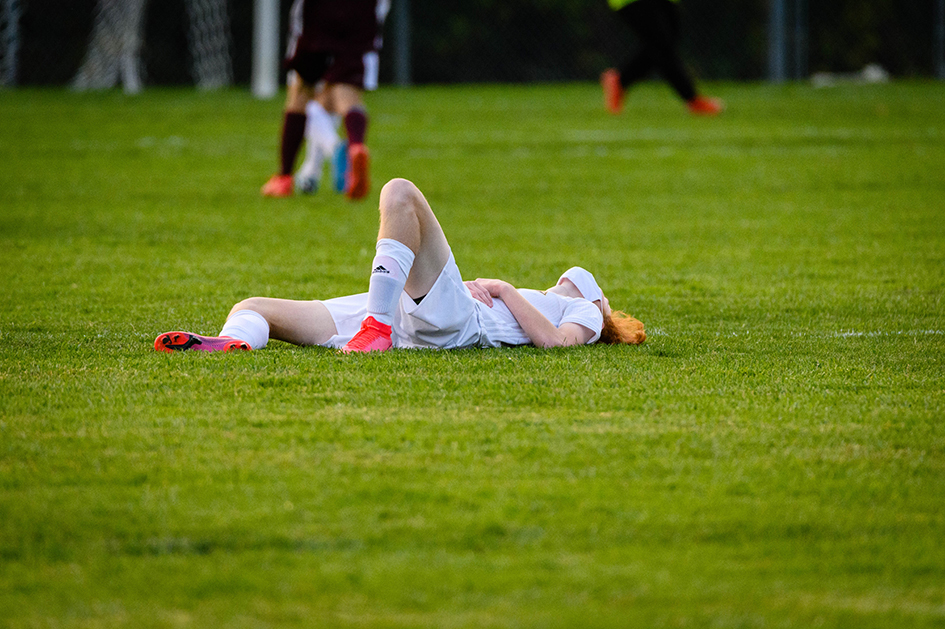 ***
B's game-ending injury was the shit flavored icing on the gangrenous cake the past 24 hours had baked up for me, and my mood went from bad to real fucking bad, real fucking fast. And would last for another 16 hours or more.
Come Tuesday, Wifey took B to the local sports injury doctor where he had an eye-opening ultrasound of his leg and got some instructions for recovery while I stewed in bed (not code for masturbation) until going on a rage hike at Bundy Hill with my camera.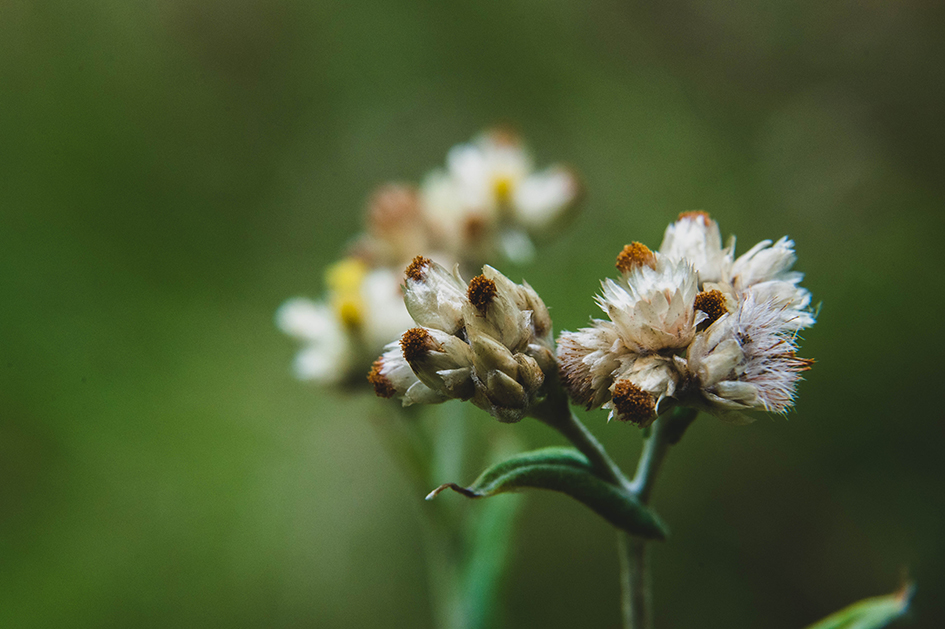 ***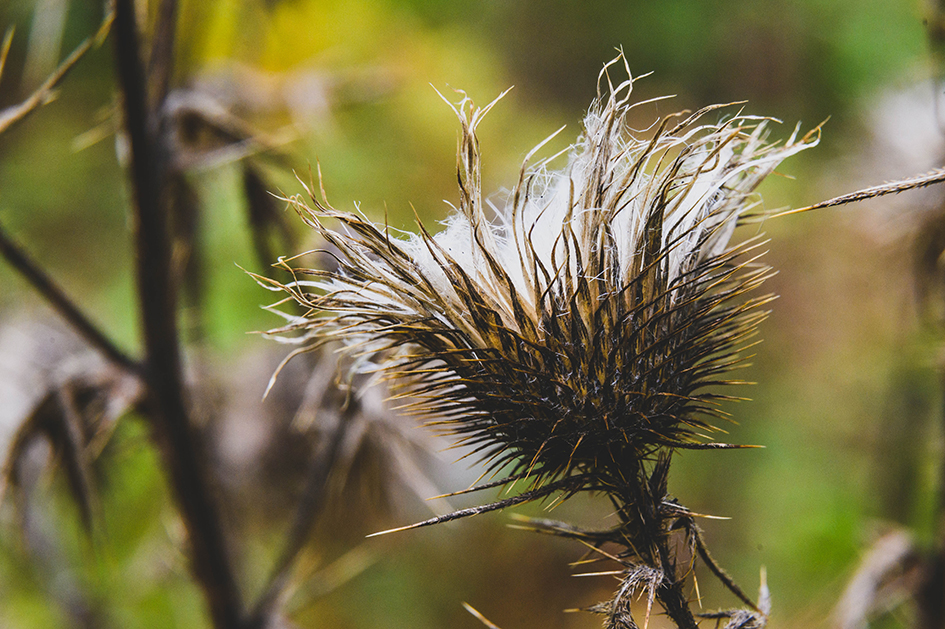 Not sure if it was all the time in bed, the rage hike, or getting back on track with the low-grade Paxil I take after absentmindedly (code for being stupid and so NOT being a doctor) "missing" a dose or two over the weekend as I tried in vain to regain some my long lost motivation to ride my bike (Don't try this at home). However, as I type this Wednesday morning, I feel like a different person. Sadly, I am the same person, but I feel better and have at least temporarily stopped thinking about going all Chris McCandless on the world.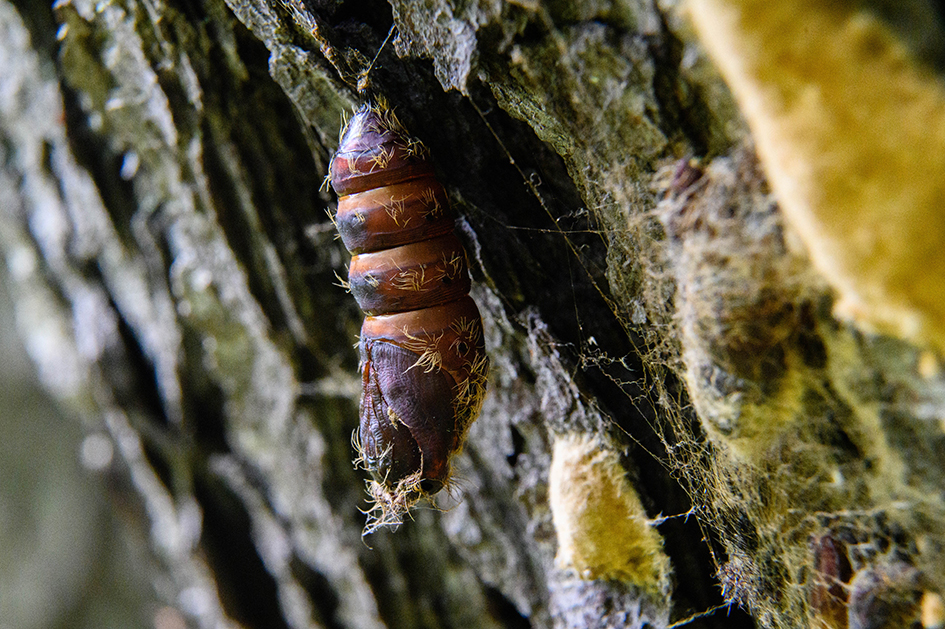 ***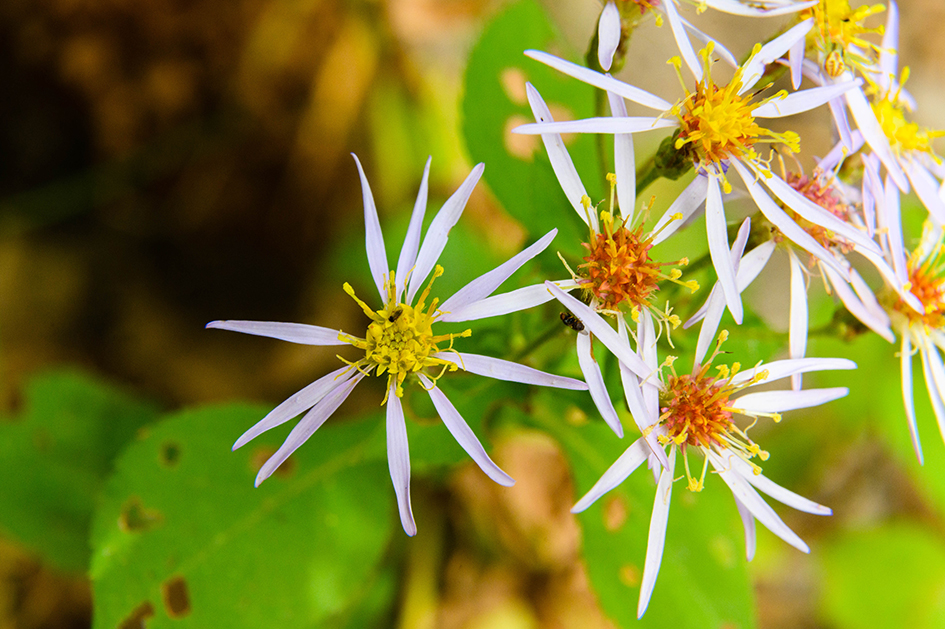 ***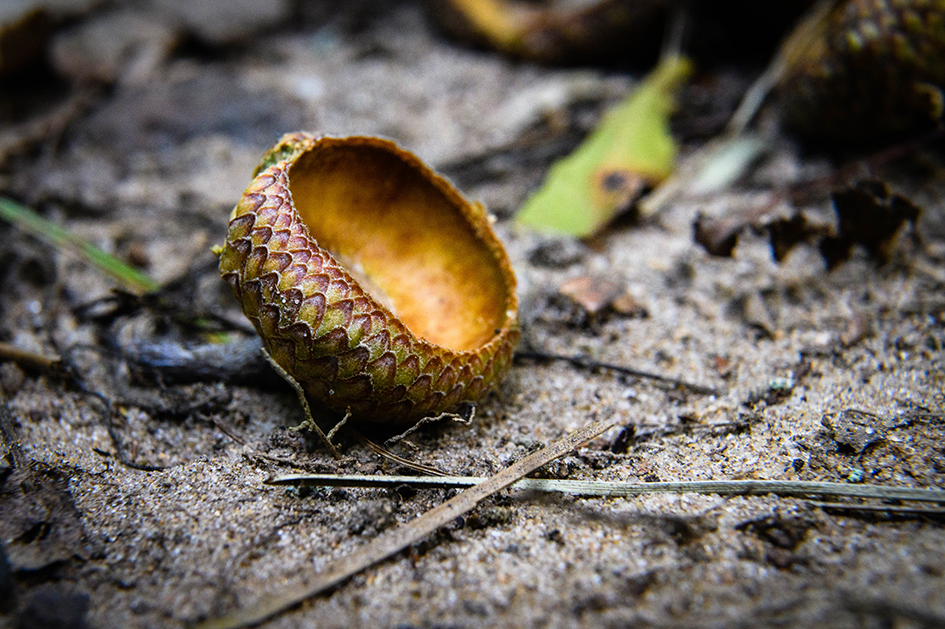 Tuesday's short hike around Bundy Hill offered no "magic bus" to live out the rest of my days on this shitty planet, but it did offer up bone dry trails, some macro shots, a snake, and a multitude of little critters scurrying around the woods in search of acorns to stow away for the long winter ahead.
My rekindled tolerability for life even has me thinking of doing a quick spin on my bike in an hour or so. Or whenever the last bits of last night's veggie burrito3 stomach stretch finally exits my raw, bloodied anus. But if I don't, oh well, at least I'm feeling more myself. I just have a raw, bloody anus from too much spicy veggie burrito pooping.
"It's just dinner, not a food challenge." — Brennan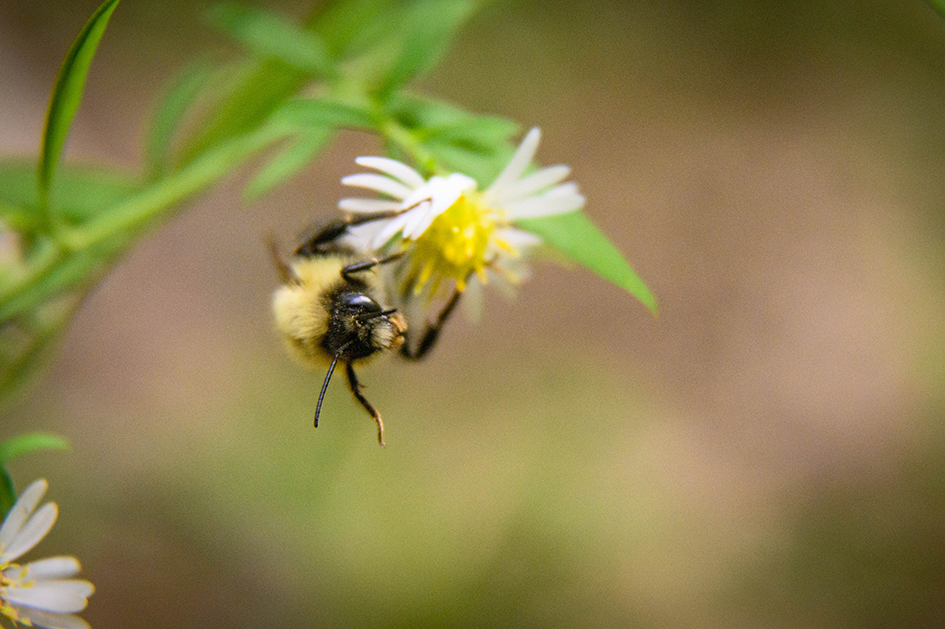 ***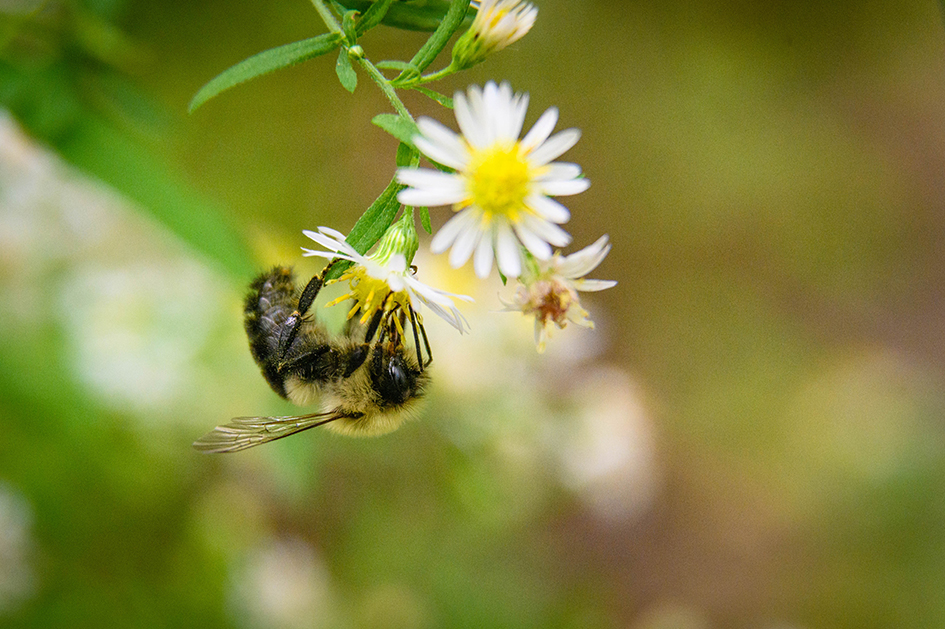 ***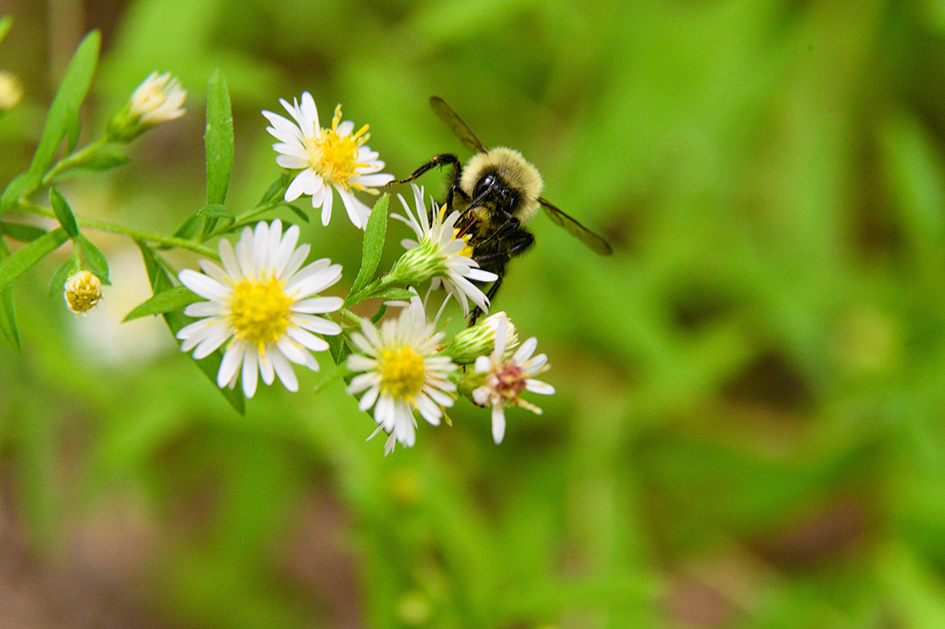 ***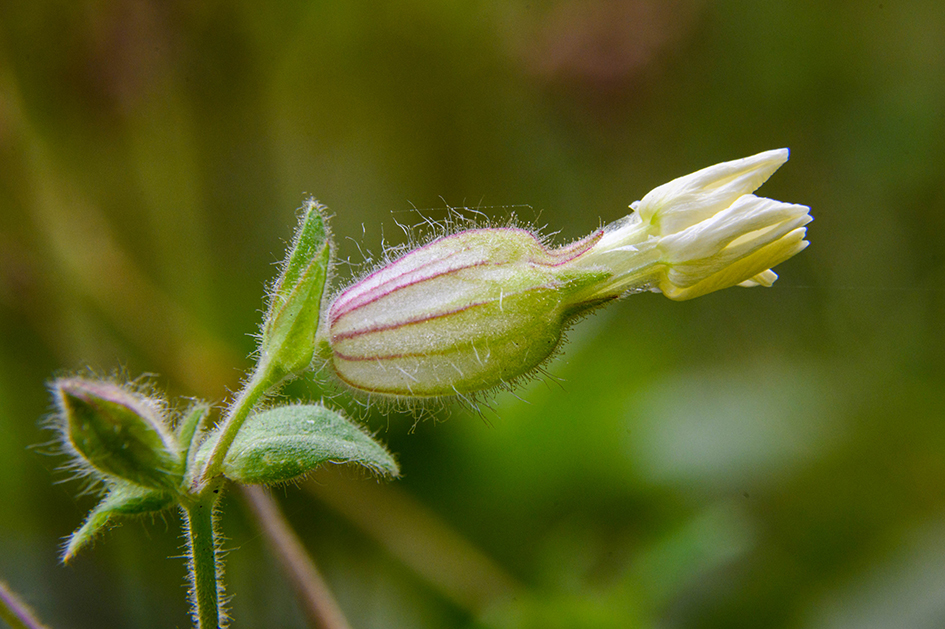 ***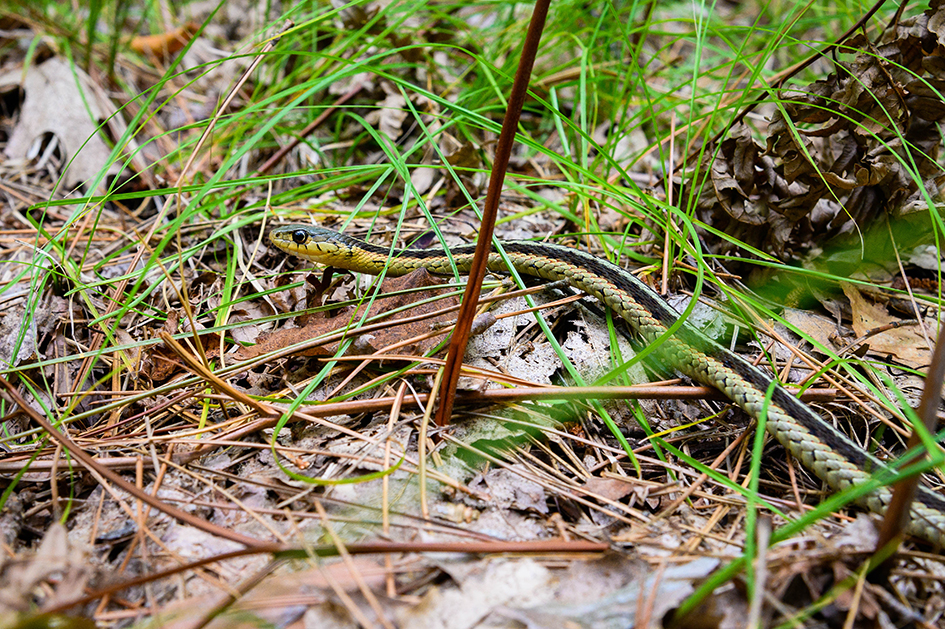 ***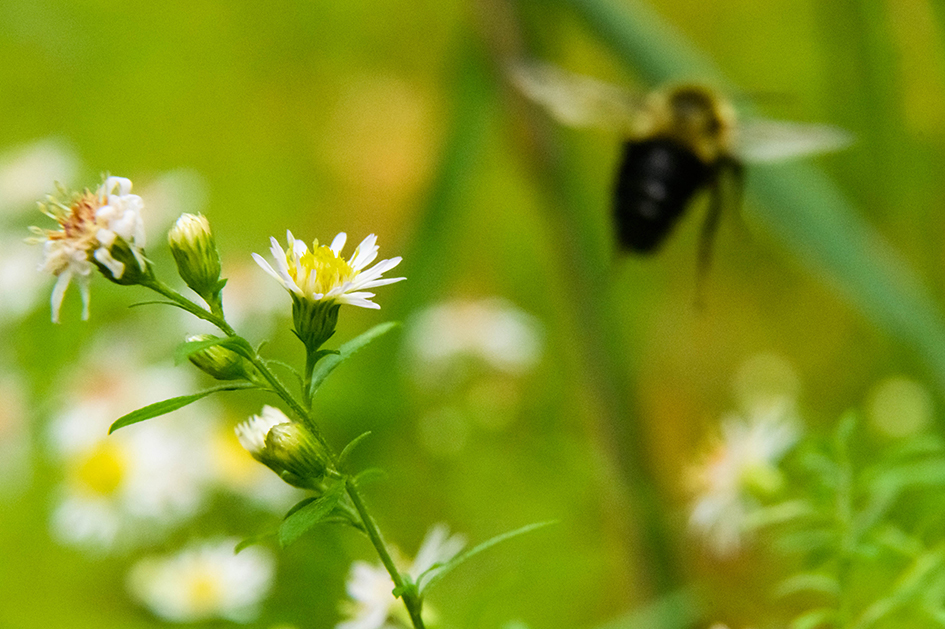 Later.
---
Please note that his mother and I were NOT part of all this. Soccer is way more physical than it's given credit for, and as kids get older, the game gets faster, rougher, and sadly, players can and will get hurt. B pretty much plays footy year-round (excluding pandemics); perhaps we're just a little more used to the sport's increasing pace and physicality
B was a bit frustrated with the opposition after a match earlier this season. I hated to tell him that it's only going to get worse as he gets further on.