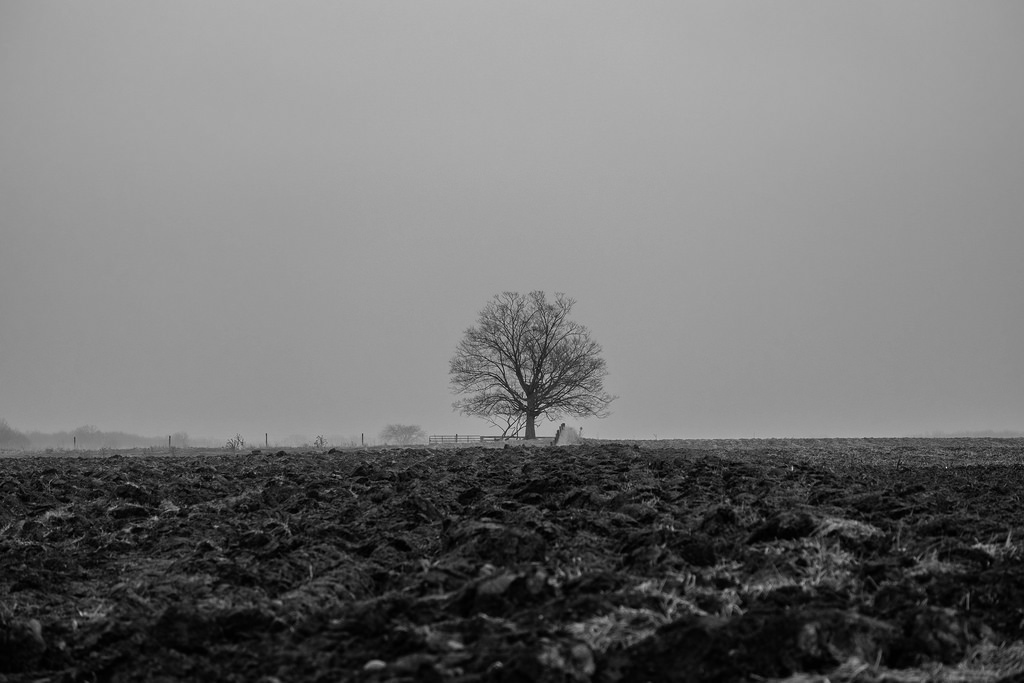 After Sunday's foggy ride, I took Monday off the bike but not off from "doing stuff." I forced myself on the treadmill for 3 miles of sprint intervals and to do my feeble attempts at strength training with the weights which is about as fun as root canal. Tuesday I headed back out onto the dirt roads for a short ride which was again enveloped in a misty fog.
I used the Procaliber again, for no other reason than I want to get it as dialed in as I can before the inevitable real winter slop comes, the Fatterson steps in and the Procaliber and Boone are forced to wait for the thaw.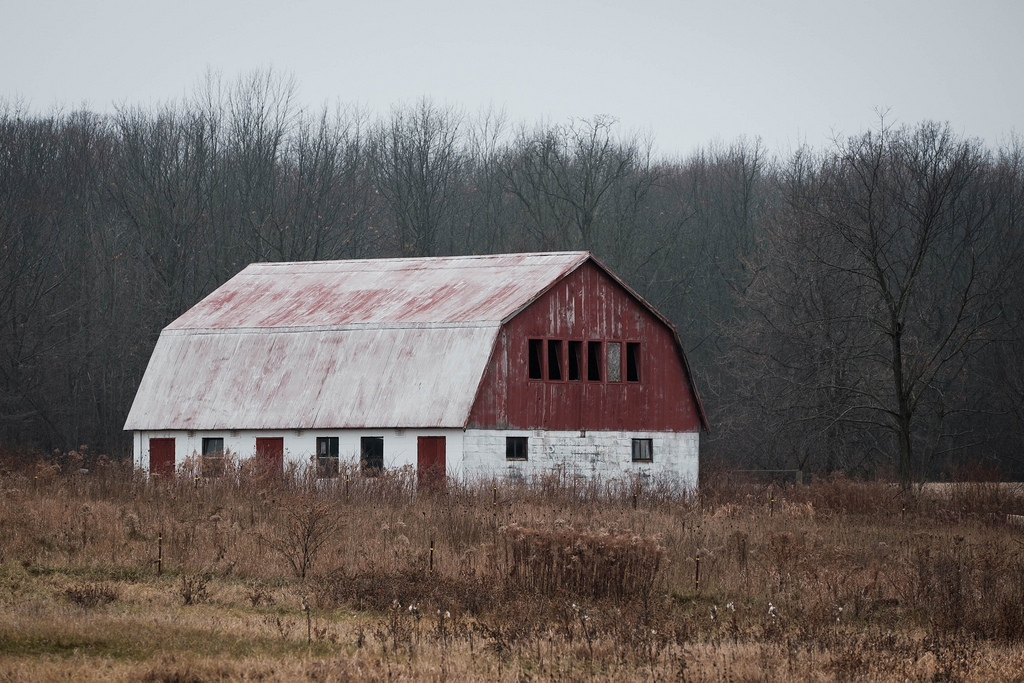 Tuesday's fog wasn't as heavy as Sunday's, but it was wetter and every few miles called for a wipe of the glasses. It was also a bit windier, which made the 35˚ temps seem just a little bit colder and I found myself in the no-man's land of not cold enough for more layer and not warm enough to feel completely comfortable. Still, I will take not feeling "completely comfortable" over full on freezing my tits off any day!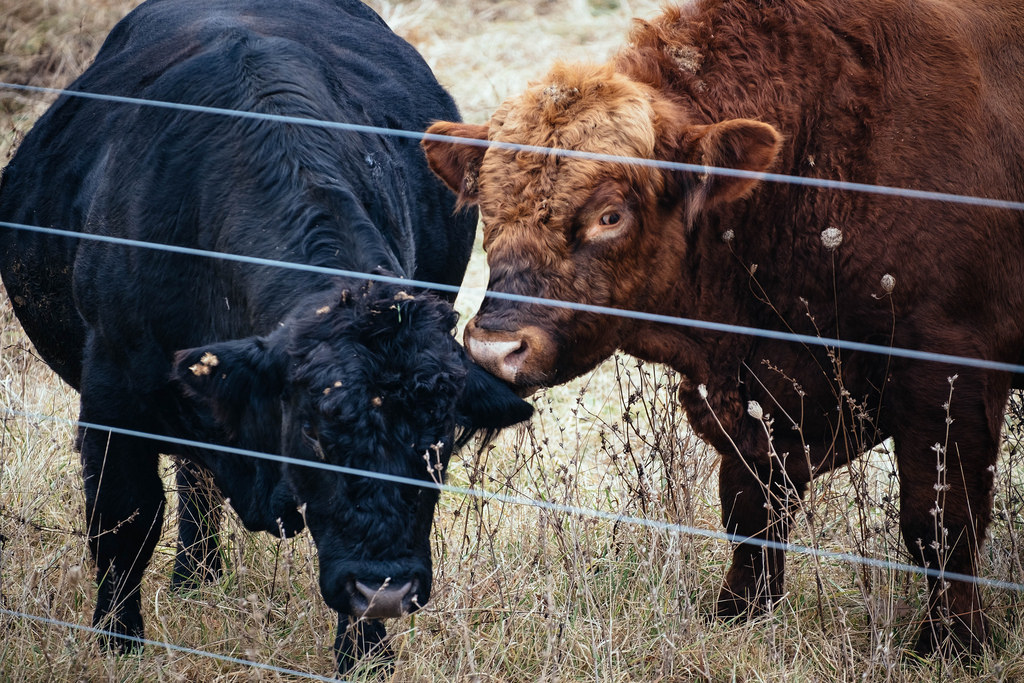 My ride north of town always takes me past a small pasture of bulls. As I rolled by on Tuesday, Bull #1 was licking Bull #2's face and ears like there was no tomorrow. The look on Bull #1's face in the pic above says it all. "Oh shit! Dude, please don't tell anyone, we could get fired!" I of course put his mind at ease, and let him know that it's all good, whatever he and #2 do in the semi-privacy of their own pasture is nobody's business but their own.
In reality, I actually think that #1 was trying to help get some burrs and stuff off of #2's head, which I thought was pretty nice of him. Can't help but wonder if he took it upon himself to get them out, or if #2 was like "dude, I got that shit stuck in my hair again, can I get a little help?"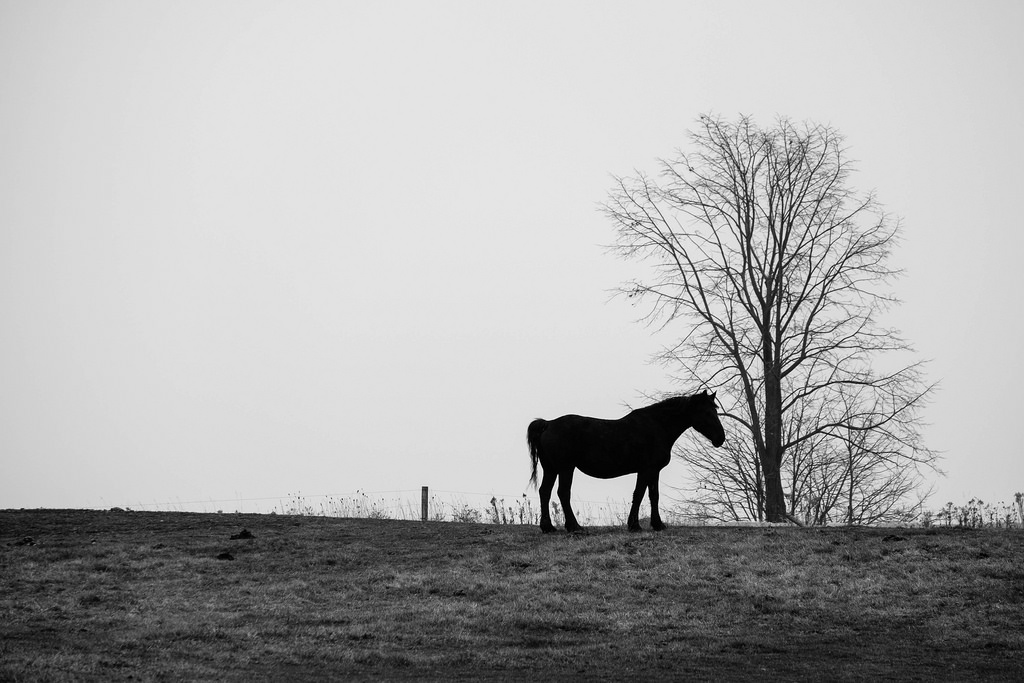 No ride on tap for Wednesday but I do have a date with a treadmill and a weight bench in the evening. I better brush up on my Bro Science before then.
Hoping to head out onto some singletrack on Thursday, the new ride is craving it.
Later.